London-based design studio  Pirajean Lees has completed Dubai's newest dining destination, Mimi Kakushi, taking cues for its interiors from Japanese design in the 1920s, from joinery to various 'principles of living', featuring 'oriental' art deco motifs evocative of the era.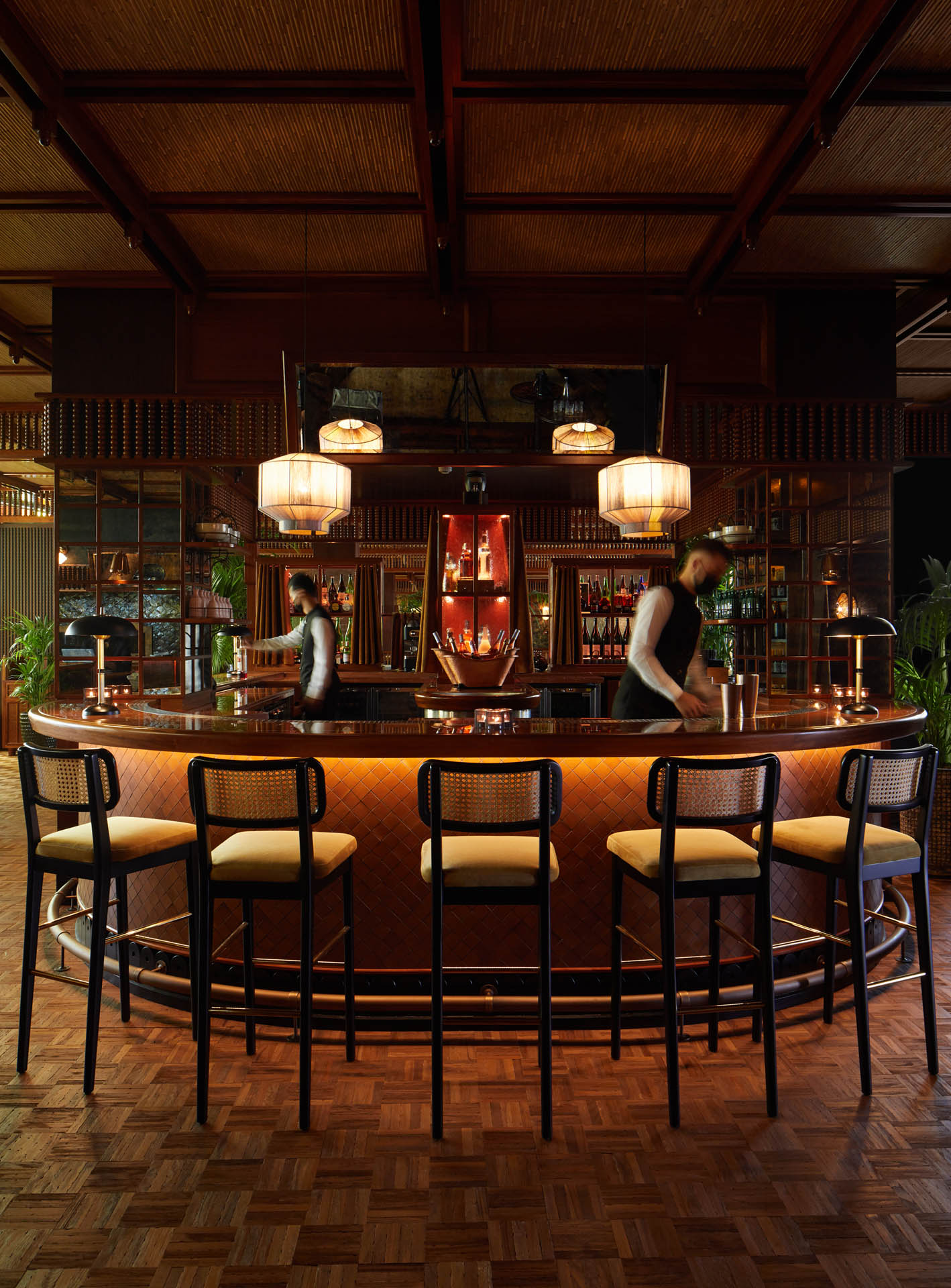 Complete with a careful selection of architectural elements, original furniture and hand-crafted accessories, the lighting design also plays a key role within the space, including bespoke stained glass windows and indirect architectural lighting. This highlights the restaurant's decorative details, layered textures and the natural materials that have been used across the space.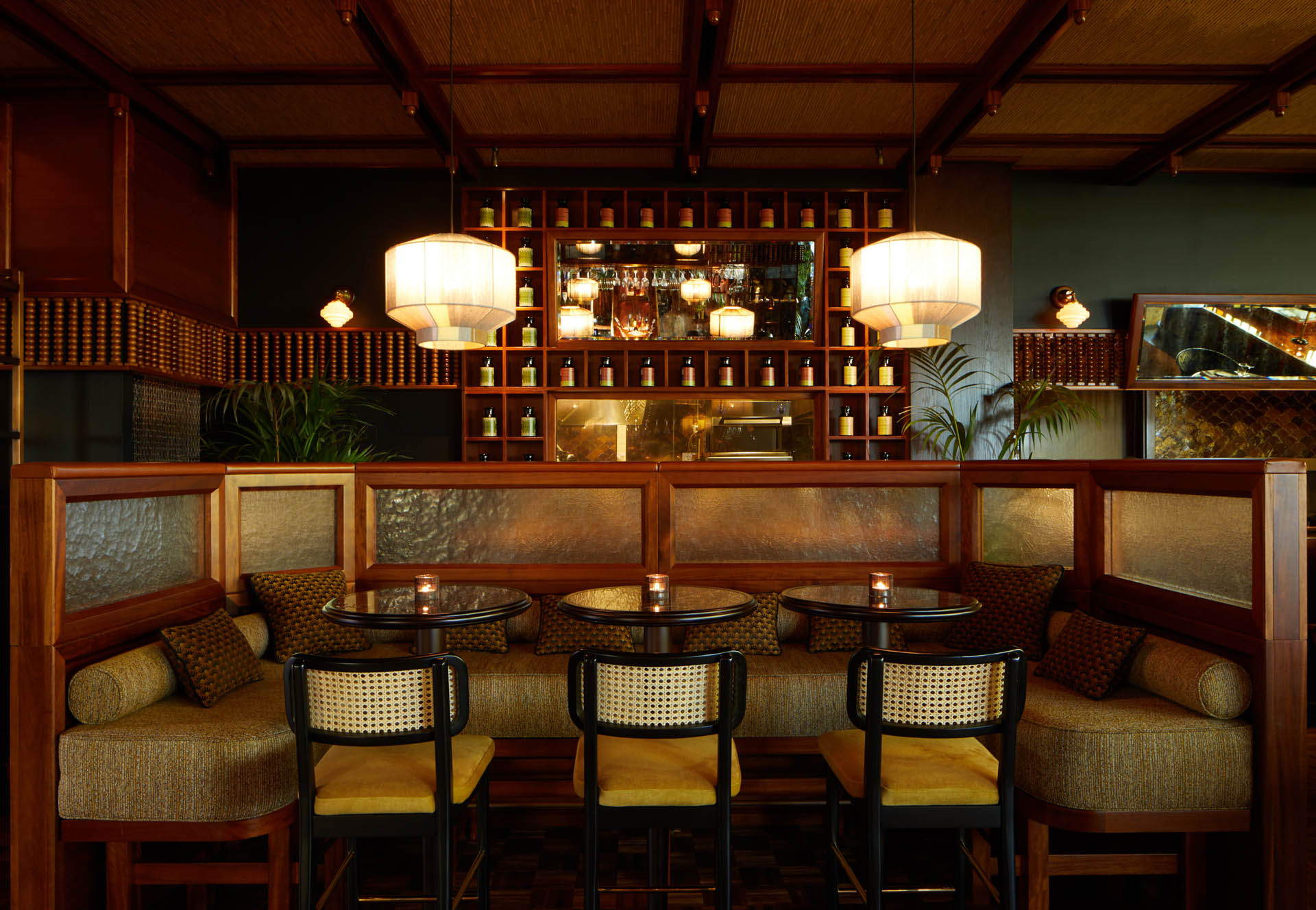 Mimi Kakushi's interiors is revealed through a narrative around the persona of Sessue Hayakwa, a Hollywood heartthrob and first Asian movie star of the 1920s, who perfectly personified this era. Known for his lavish parties, gold-plated car and castle-style mansion, Hayakwa's story became the foundation for the design, allowing the duo to create a space that captured his character and essence through the use of textures, materials, mood and atmosphere.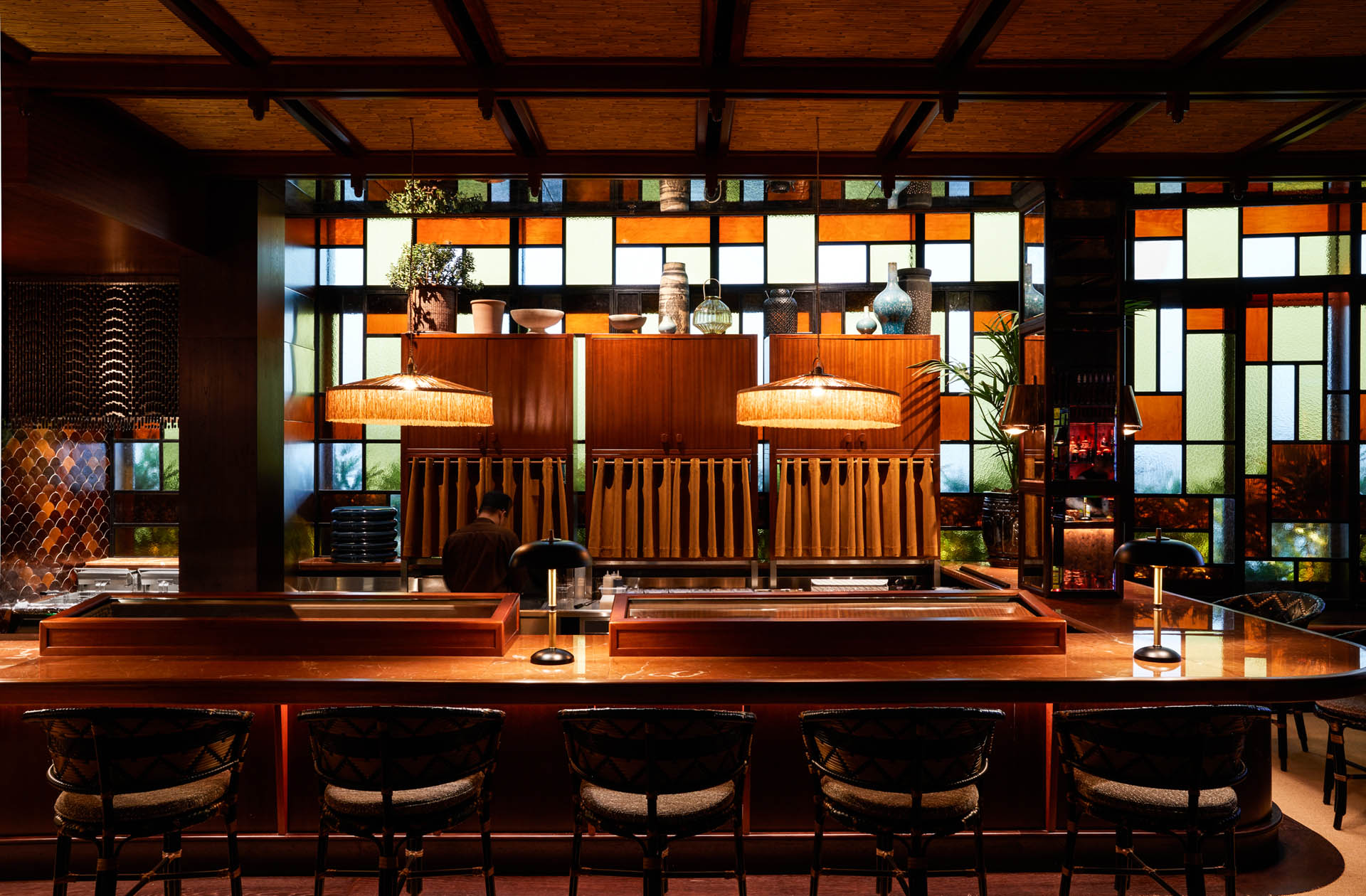 Formerly a nightclub, the space had been stripped back to an empty shell, the designersm maintained the building's original structure and architectural features, including level changes in the ceiling and structural columns, which guided the spatial layout.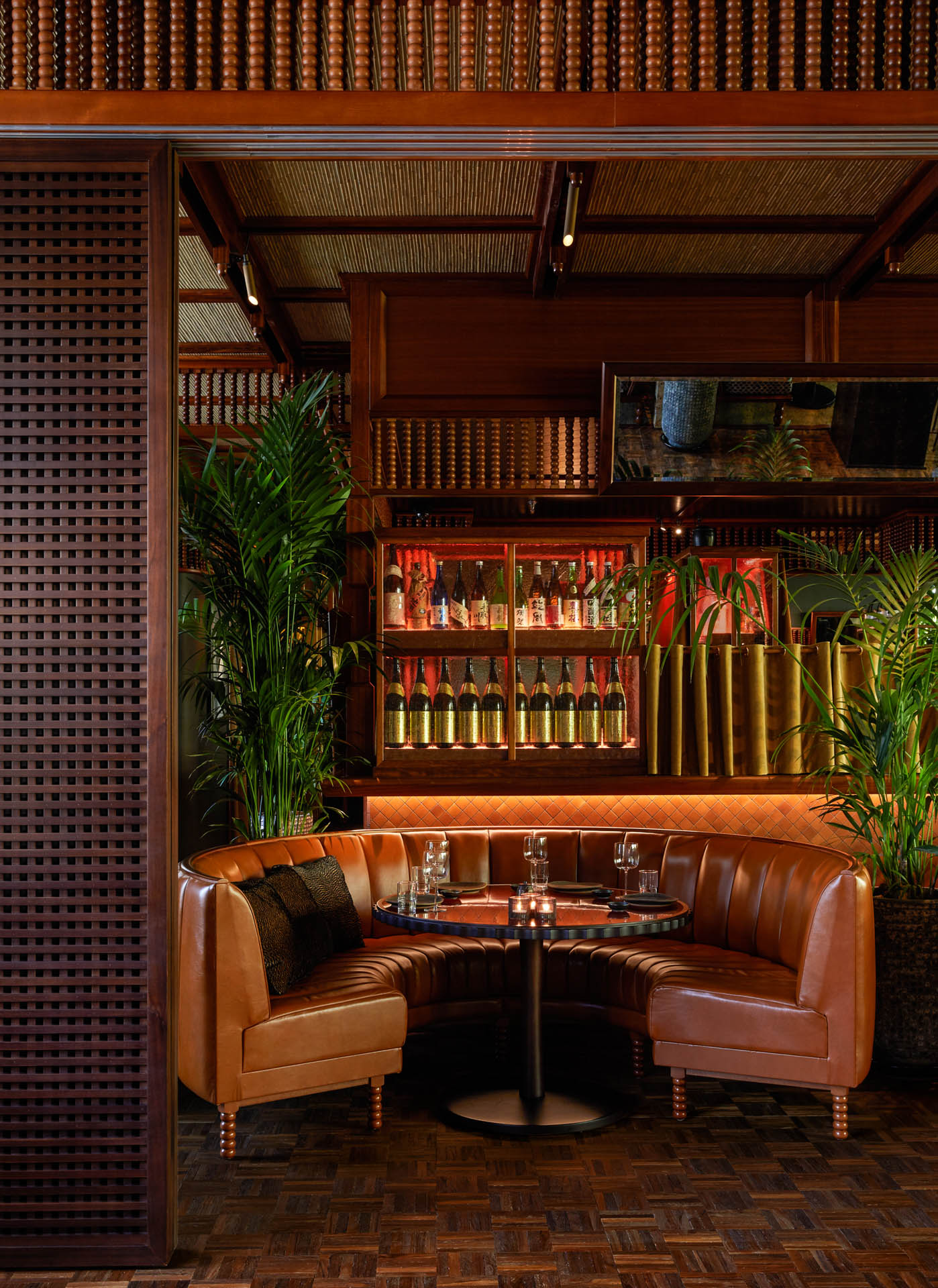 Upon entering, guests are greeted by hand painted walls, later passing the colonial Japanese bar and sushi counter to the tables. The open kitchen is visible throughout the space and all mechanical equipment and ventilation is concealed above the straw ceiling grid, ventilating discreetly between dark wooden beams, helping to preserve the residential feel of the space.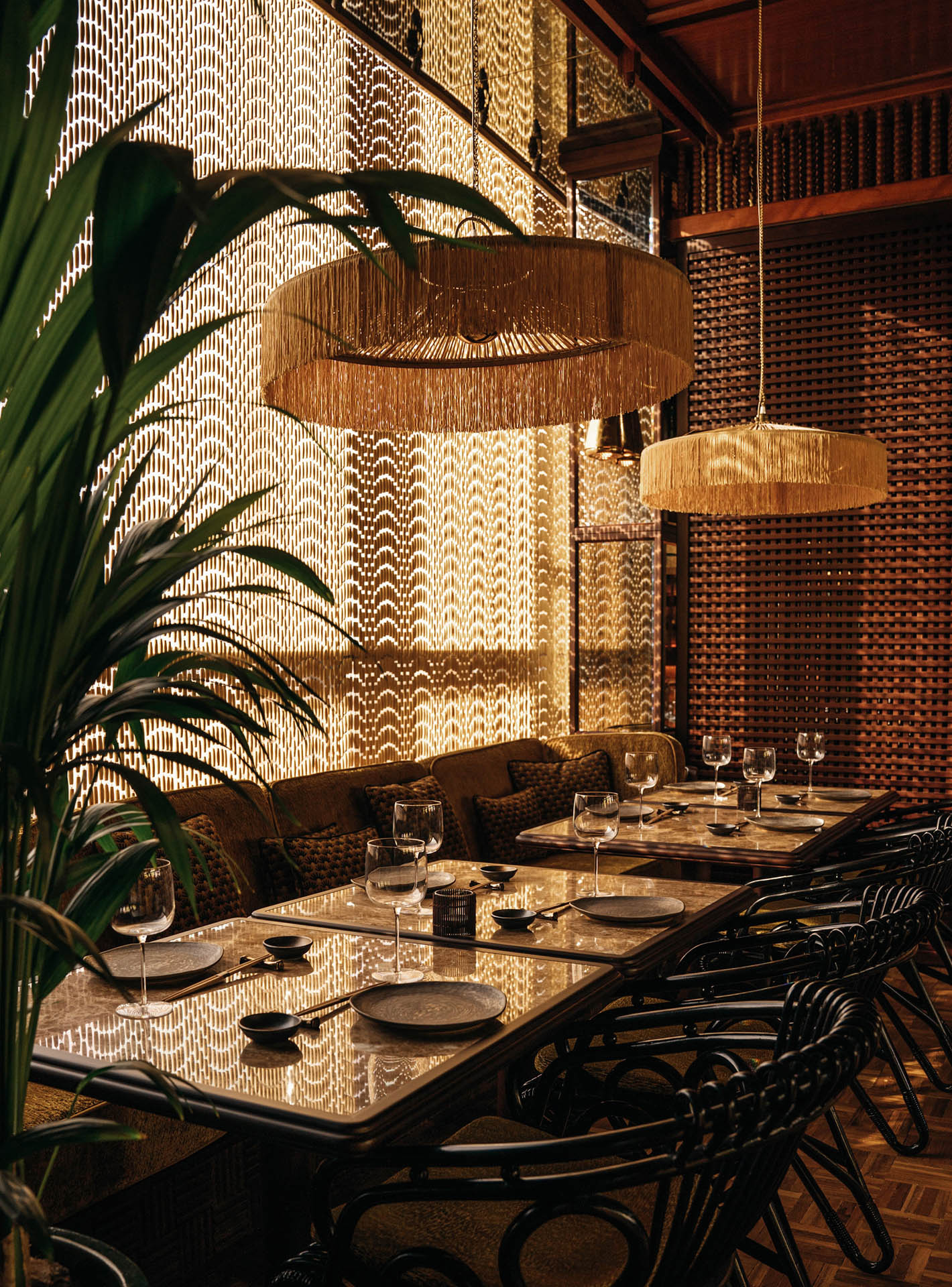 Due to its elevated position, double exposure and fully glazed elevations, Pirajean Lees had to carefully control and guide light into the space, giving it a prominent role within the overall design.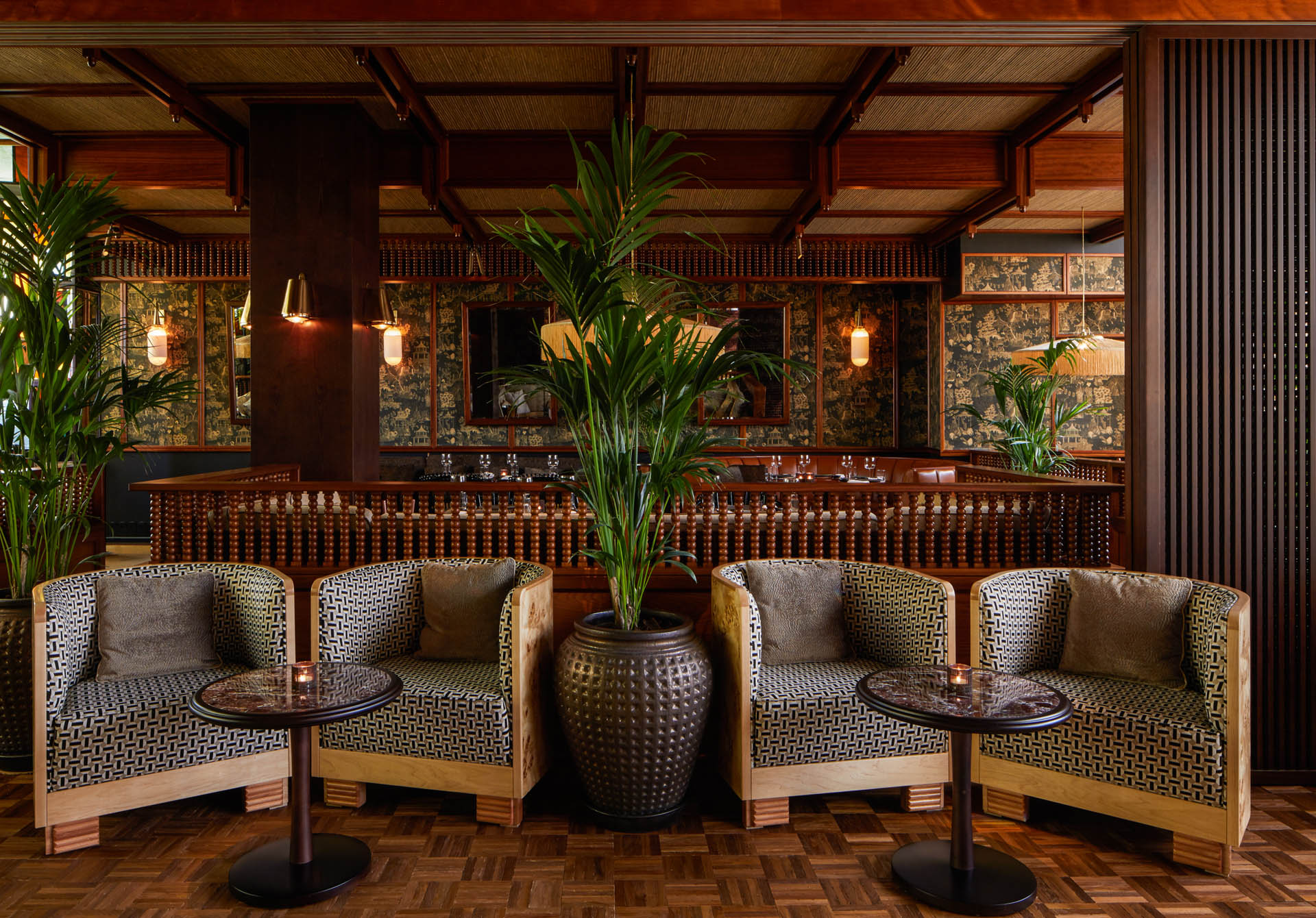 To the east, a bespoke stained window of amber and red glass dresses the existing facade whilst allowing warm light to bathe the space during the day. To the south, the duo created a bespoke curtain of wooden beads and introduced mirrored tables and walls, reflecting light through the space, and transforming the sunset into an interior feature. Red high gloss lacquer used throughout the interiors absorbs the light for a more tamed experience where necessary.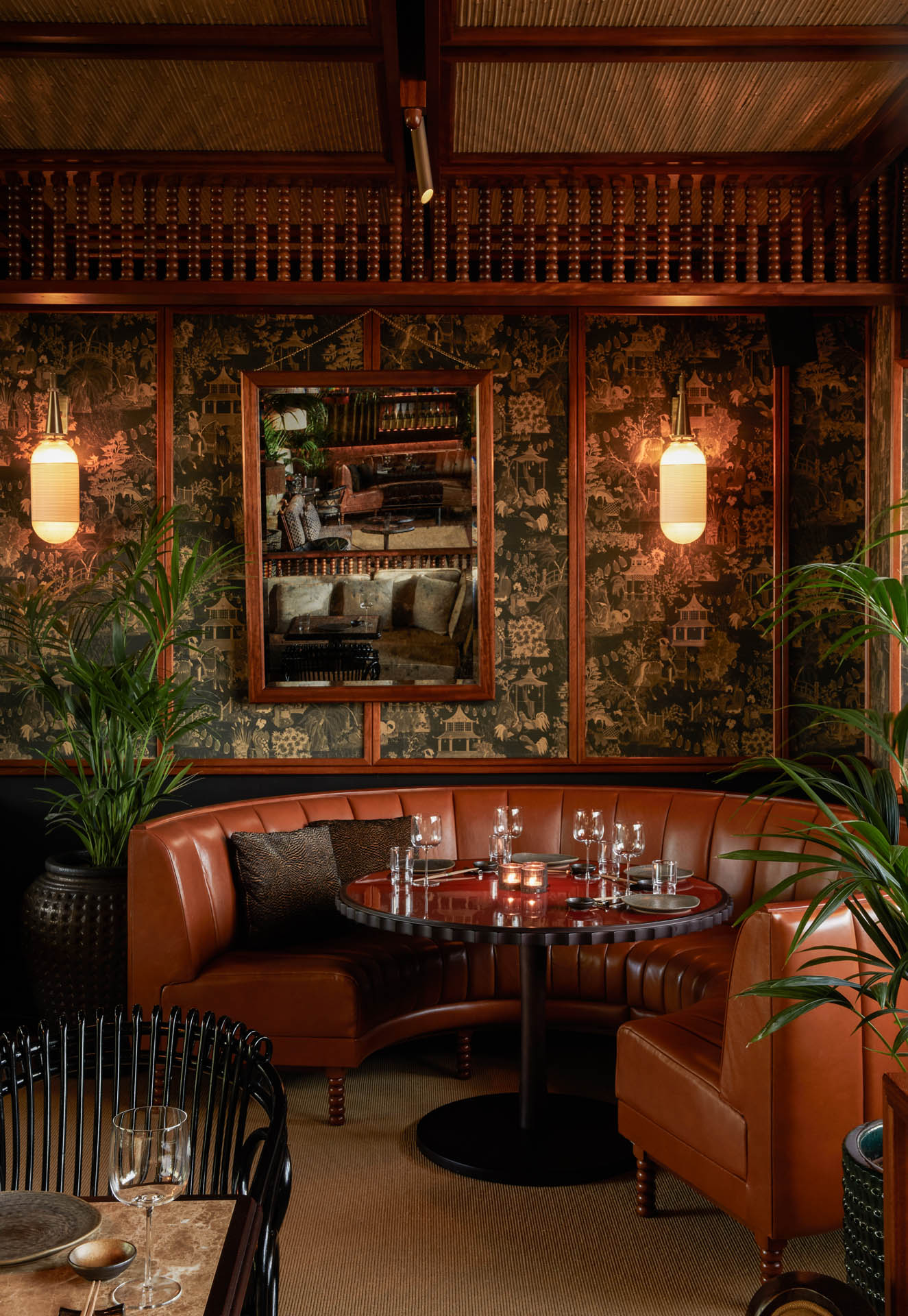 In addition to creating the architectural details, Pirajean Lees has also designed all lighting, tables (which feature scalloped edges) and a selection of seating to furnish the space. The space also featured turned wood beams, wallpapers, and hand-painted Japanese landscapes, creating a layered feel to the design.
The sliding screens divide the open space into a sequence of smaller areas and volumes, offering flexibility to the space, with a layered lattice of dark timber providing the right balance between transparency and privacy.