Studio A is Lebanese designer Ahmad Bazazo's newly established multidisciplinary design practice that specializes in creating unique spaces and objects.
Debuting at Salone del Mobile Milano, Black & Gold, Vol. 2 evokes the dichotomies of Bazazo's native Beirut. A constantly changing city located at the intersection of east and west, this collection reflects an esthetic of timeless opposites. More than a color palette, it embodies the physical and ideological, blurring the lines between sculpture and functional furniture.
His Split Bench is a light and airy seating structure for two inspired by art deco curves, yet bold and strong with metal and wood.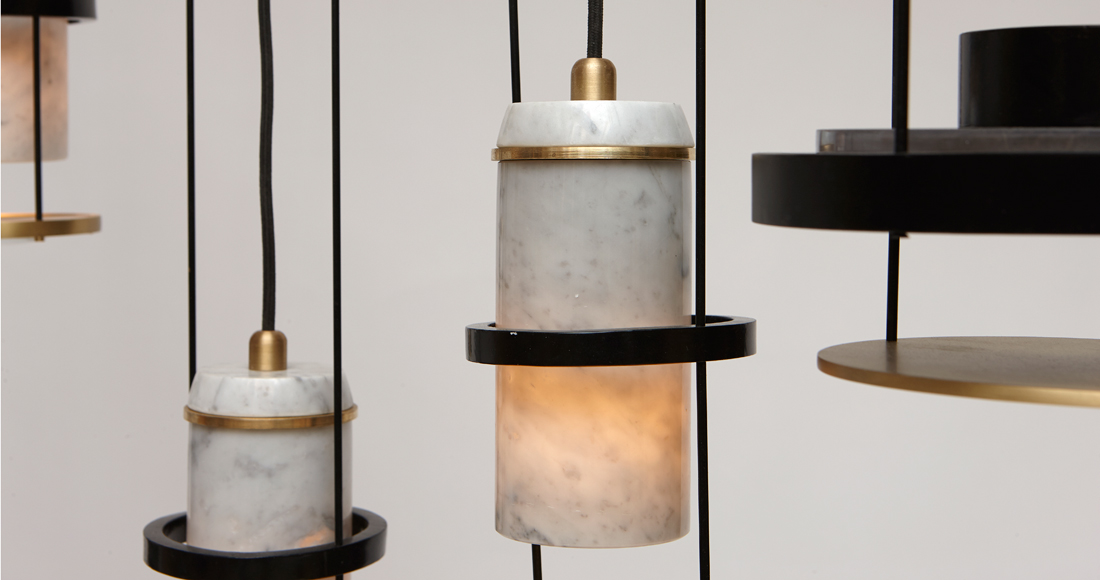 The Oculus Chandelier is sculpture disguised as functional lighting.  Brass rings house thinly carved Carrara marble casings that shimmer with light while projecting beams through a suspended lens, creating a balance between ephemeral and dense materials.
Black & Gold, Vol. 2 can be viewed at Ventura Projects in Ventura Future at Via Tortona, 54, Milan.
Photo credits: Mansour Deeb