If it is possible to sum up Euroluce 2019, which ran in tandem with Salone del Mobile, it was that anything is possible. Stands such as that of Portuguese lighting brand Serip emphasised the importance of organic forms and natural elements – such as the leaves, butterflies and birds that inform its designs.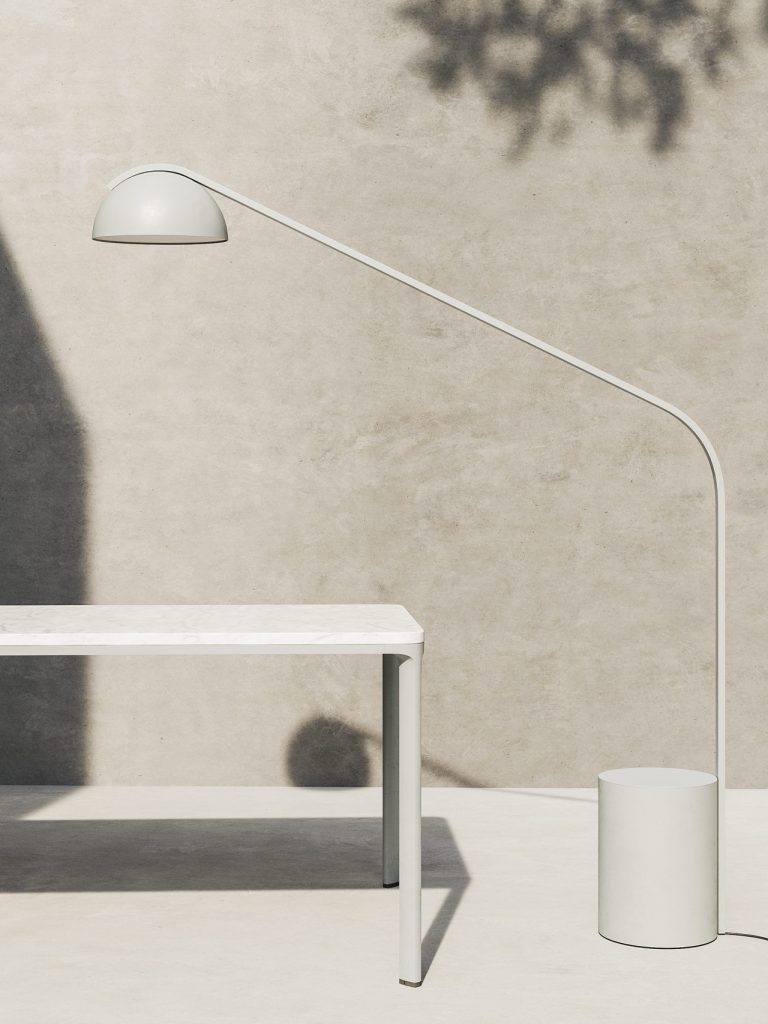 Meanwhile, Artemide's impressive 'Light Station', designed by Michele De Lucchi, demonstrated how and why the experience of light – whether its environmental quality, the emotion and perception it generates, or the interaction and interactivity we have with it – is so important. Artemide was the first to introduce Li-Fi (light fidelity, demonstrating the possible integration between light and data), and its dedicated Artemide App allows users to communicate with all the lamps (with integrated LEDs) in its catalogues, maximising their potential. Interactive features such as sensors and voice control, and new applications such as air control, heat maps and the patented Circadian Rhythm and Target Point, show the future of lighting. The conclusion: lights are not just a product, but also a service.
In terms of style and design, certain lights are becoming more sculptural, while conversely the light they emit is softer and more nuanced. An example is Lens by MUT, a symmetrical and sleek light available as a floor or table lamp. With its wood veneer shade surrounding an oval circumference of light, its centre is a clear void. There are no hard edges; just radiant light tracing the air. It mightn't look how we expect, but it does the job… beautifully.
Table lights
The building blocks of great interior design are often small investments. Reading lamps fulfill that function – one can cast a reading light in a dim living room and add a sculptural talking point to an end table when unlit. Pigreco by Omar Carraglia unites wood and glass, with a crystal ball, half of which is made of frosted glass; there is an invisible LED at the base of the lamp that illuminates the inside of the sphere. Depending on how it is positioned it can create unexpected light that surprises.
Equally enchanting is Yoruba Rose from Ingo Maurer, made from a screen of Japanese paper stretched on light metal wires, which is particularly relaxing with its warm and soft light. The Pipistrello lamp by Martinelli Luce is an icon dating back to 1965; it was presented in two new colours at Euroluce – brass and agave green – reminding us that it's as striking today as it was 54 years ago.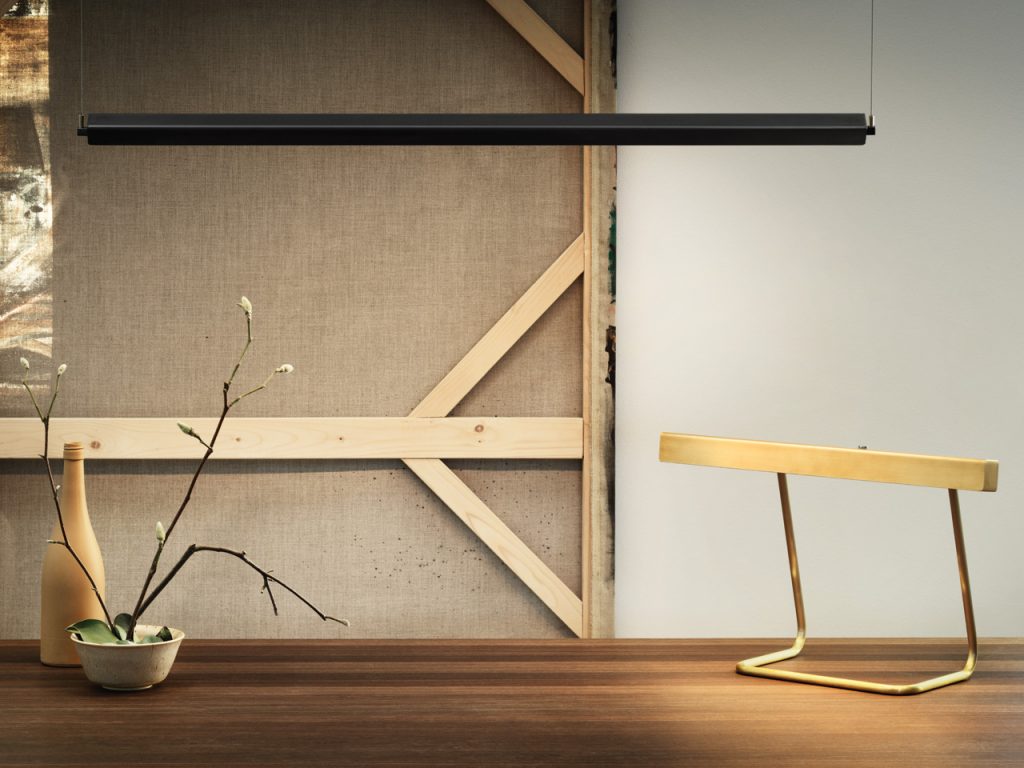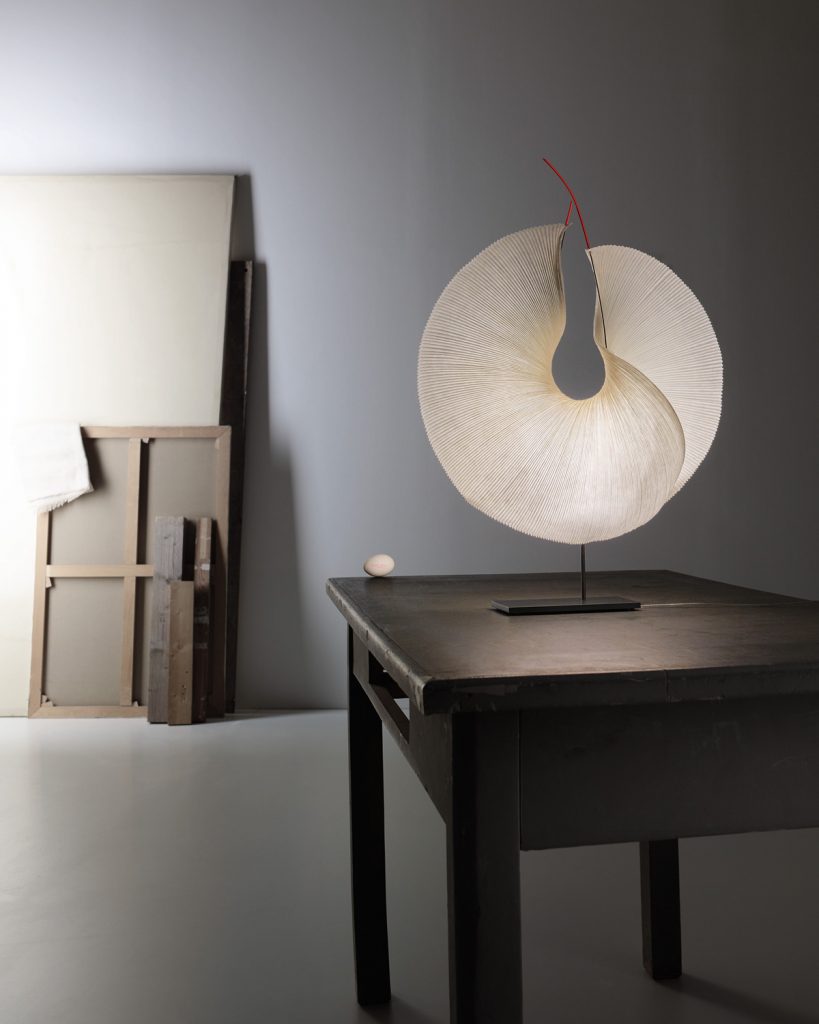 Pendant and ceiling lights
As lighting becomes more decorative – to the point that the fixtures are almost looked at as art – pendant or ceiling lights are often a statement fixture in a room's overall design, such as Konstantin Grcic's Noctambule. It comprises large-scale see-through glass modules that are invisible during the day and outlined in the dark by the LED strip, creating a magical atmosphere.
Fixtures spanning the width of the room are found more frequently now than the traditional vertical drop; iGuzzini's Laser Blade range combines precision and nanotechnology. Chandeliers are now quirky and often comical (see Seletti's Monkey Chandelier by Marcantonio) – though clean lines and simple fixtures with exposed bulbs are trending.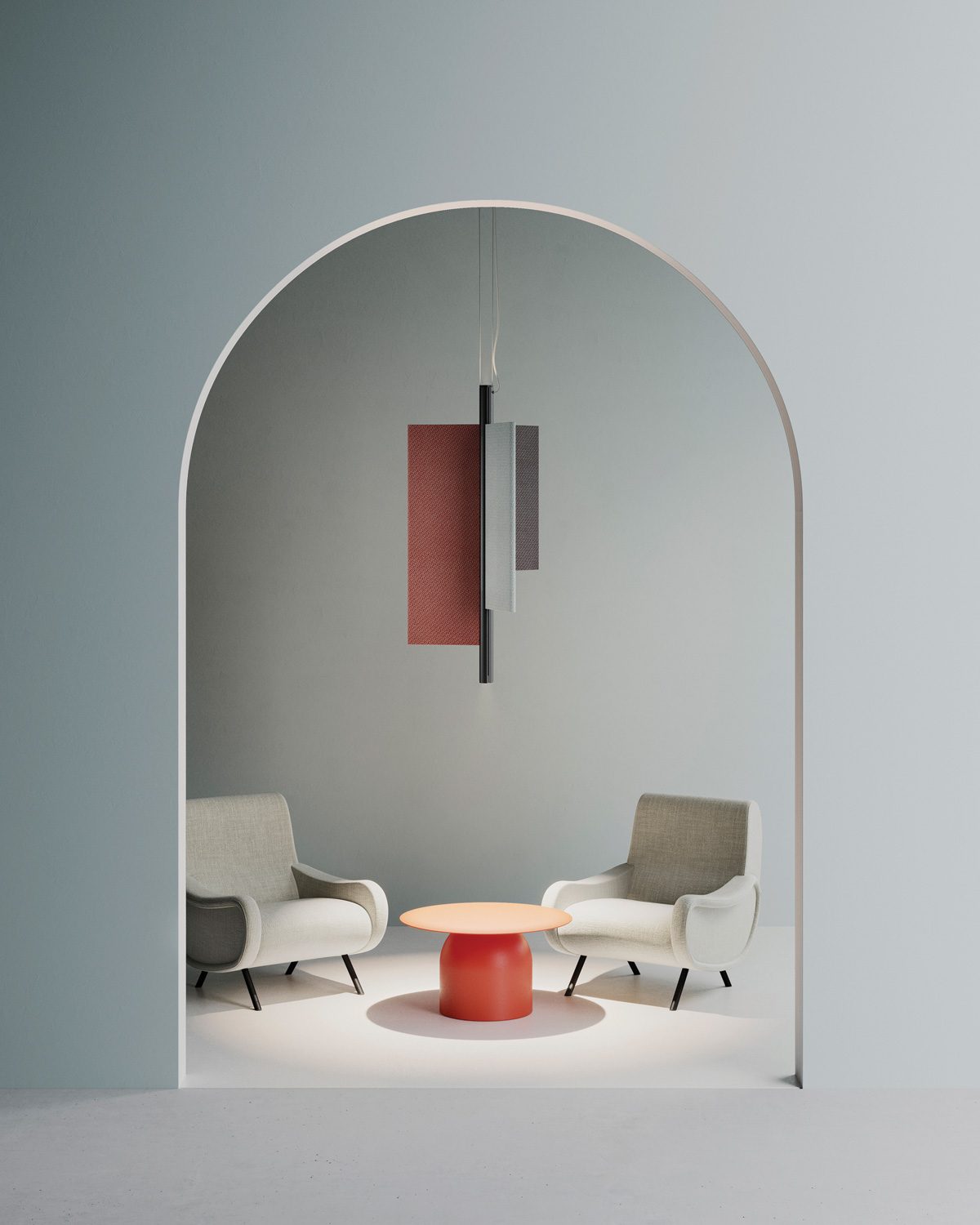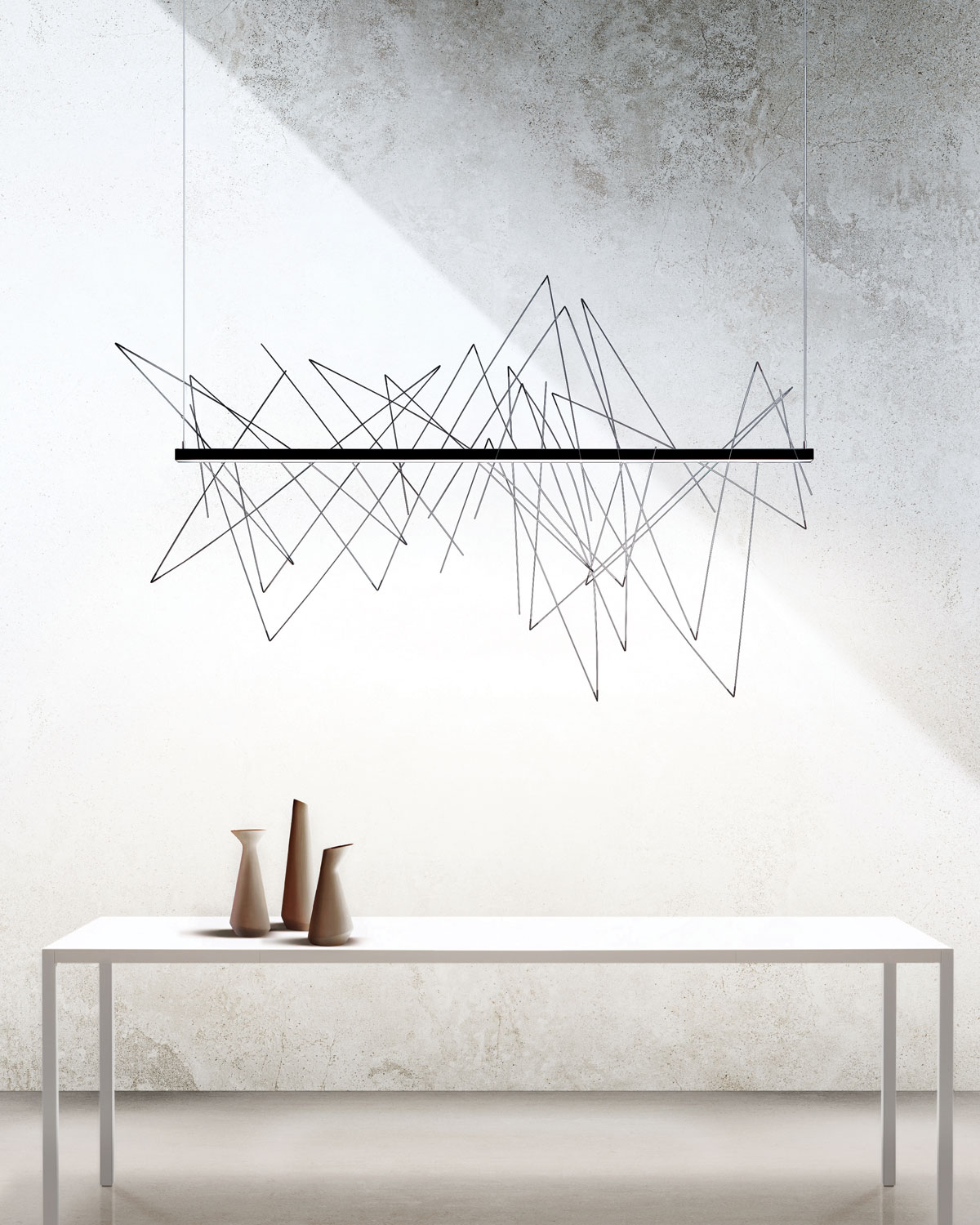 Part of the collaboration between Contardi and Servomuto, the Calypso collection has an unexpected combination of patterns, bright colours and diffused light, made in waterproof fabrics, which make them suitable for open-air spaces too. As the lines between living spaces and rooms are blurred, so too are their lighting fixtures.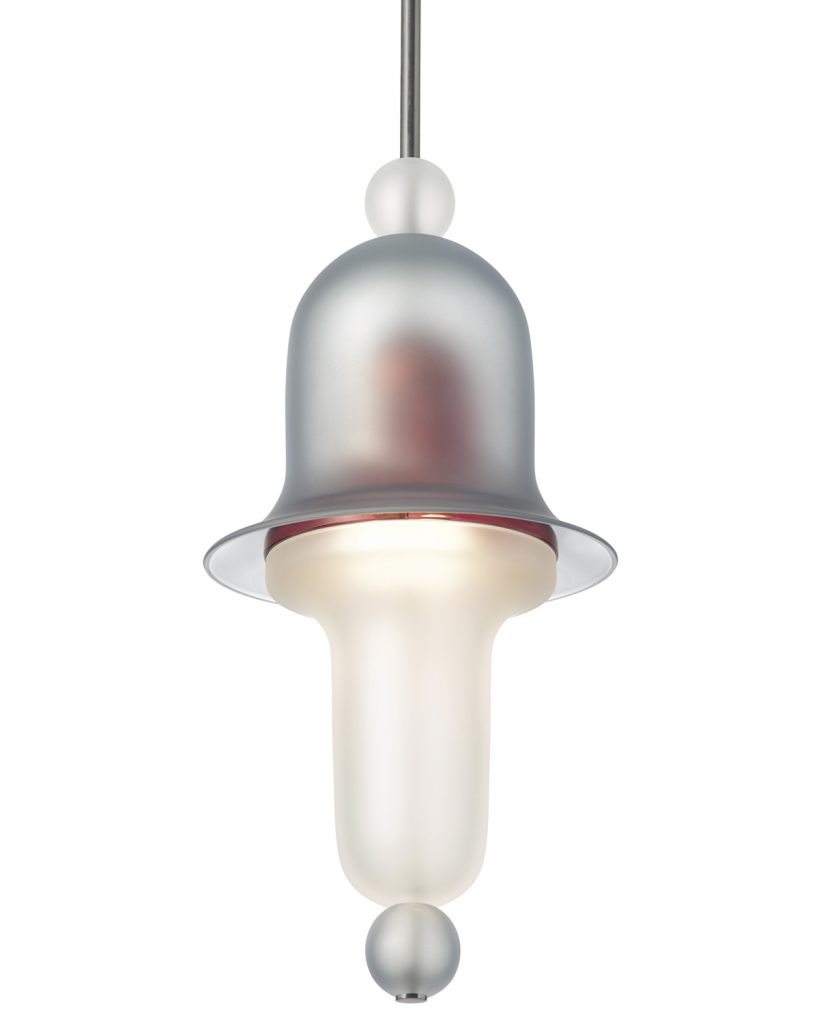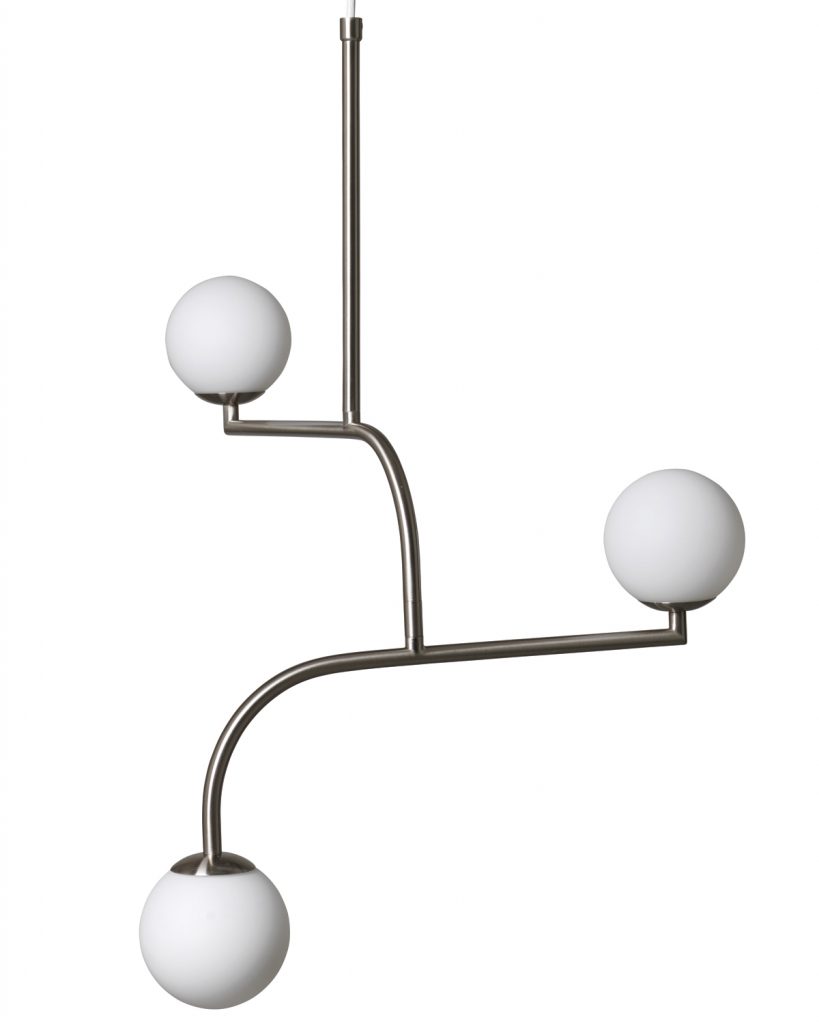 Wall lights
Where once sconces were ornamental, wall lights have become as much about the shadows they cast as the light they beam. Mosca by Emiliana Martinelli is a tiny luminous speck on the wall, rotating on a tubular body to provide indirect lighting. Serip's bronze and glass halogen Waterfall light is inspired by the motion of water flow, while the world of a building site is referenced by Giorgio Biscaro in his ironic and playful Umarèll for Karman.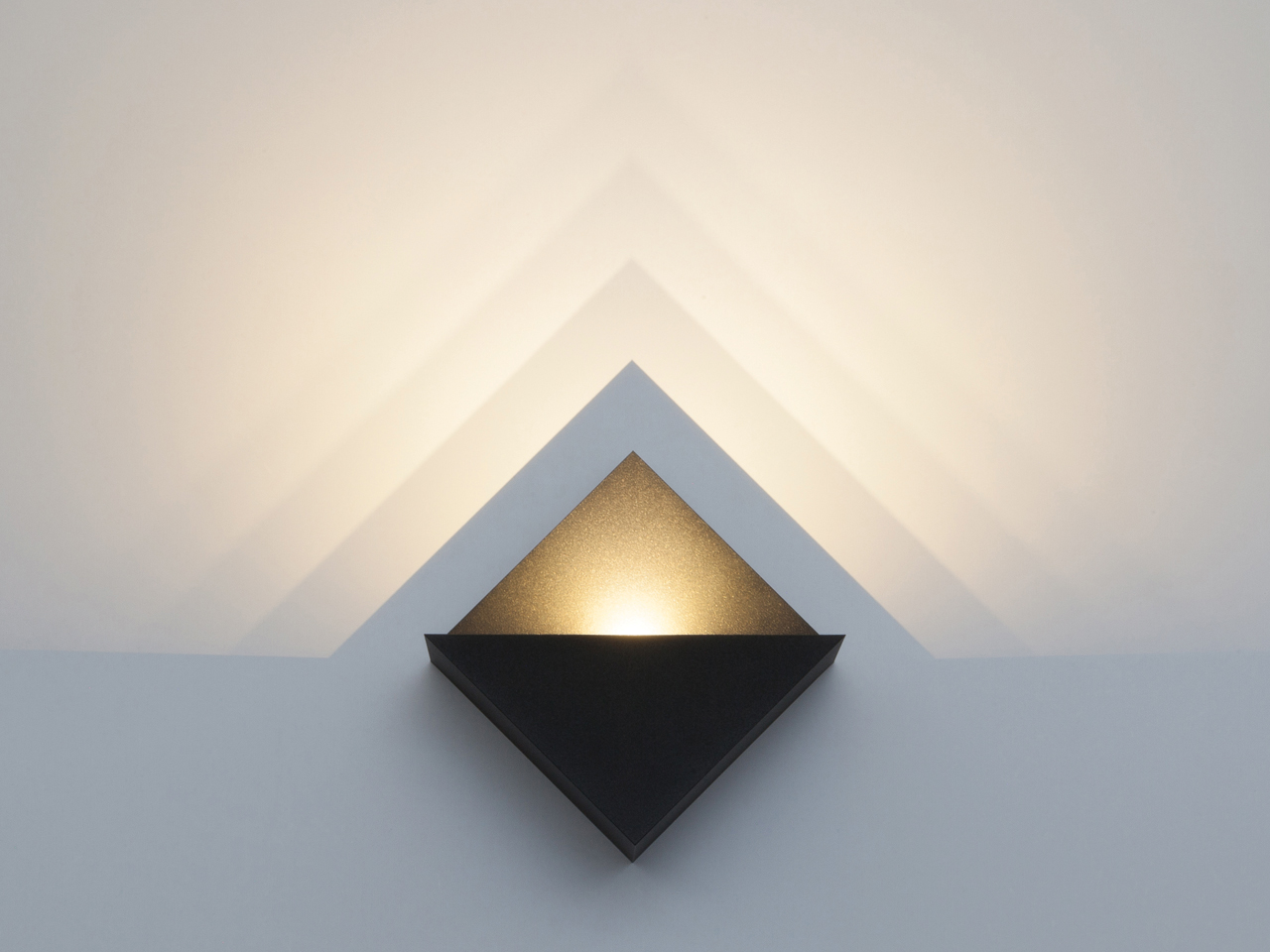 What's also interesting is Biscaro's use of ceramic and the double light source – the LED turned upwards has greater power, while the one pointing downwards has a more delicate light, dedicated to illuminating the area immediately around the lamp. Likewise, it is the shadows of Vibia's Gradient by Maarten de Ceulaer that softly illuminate a space. These poetic pieces are more than just lamps; they induce a profound and unique experience of light.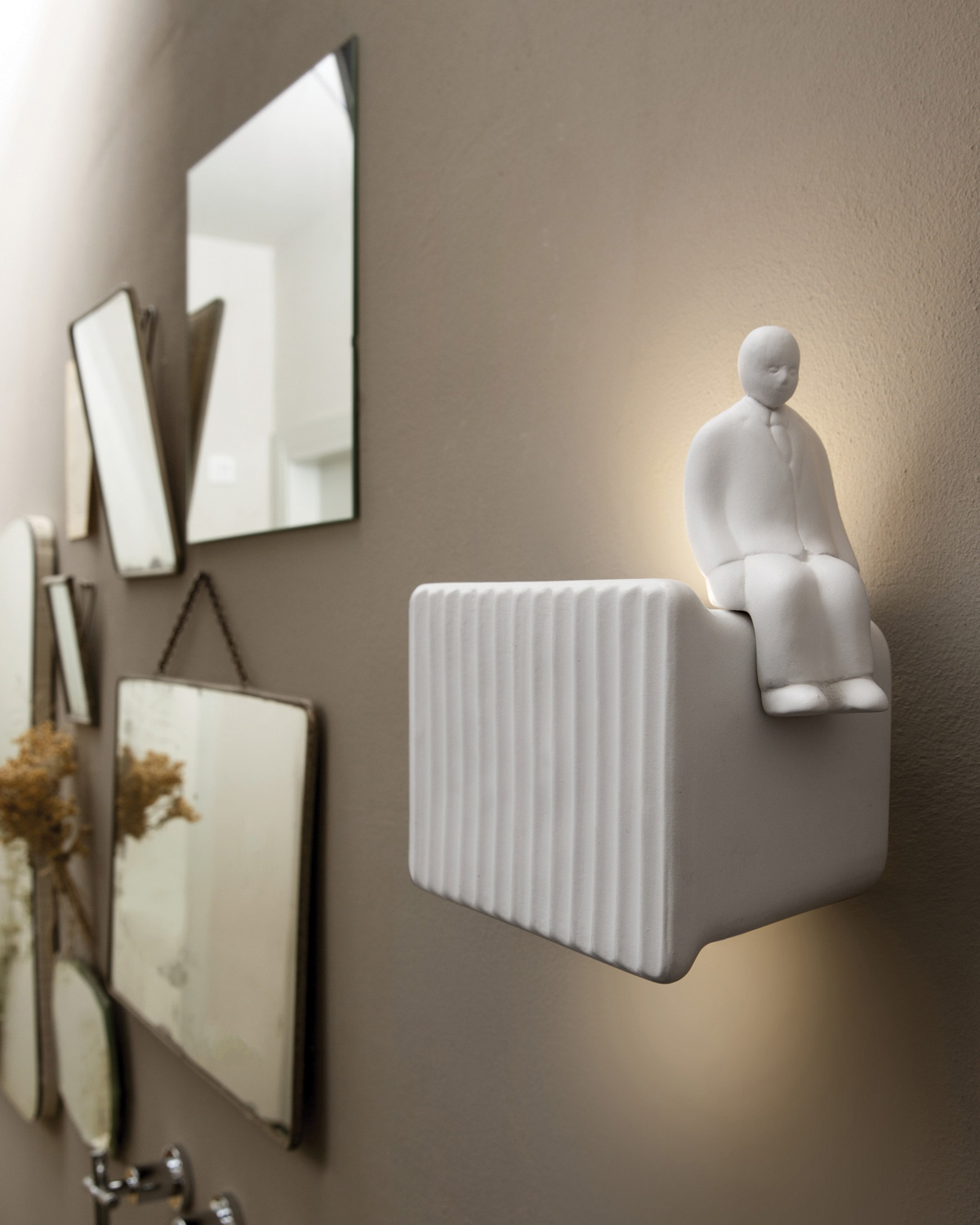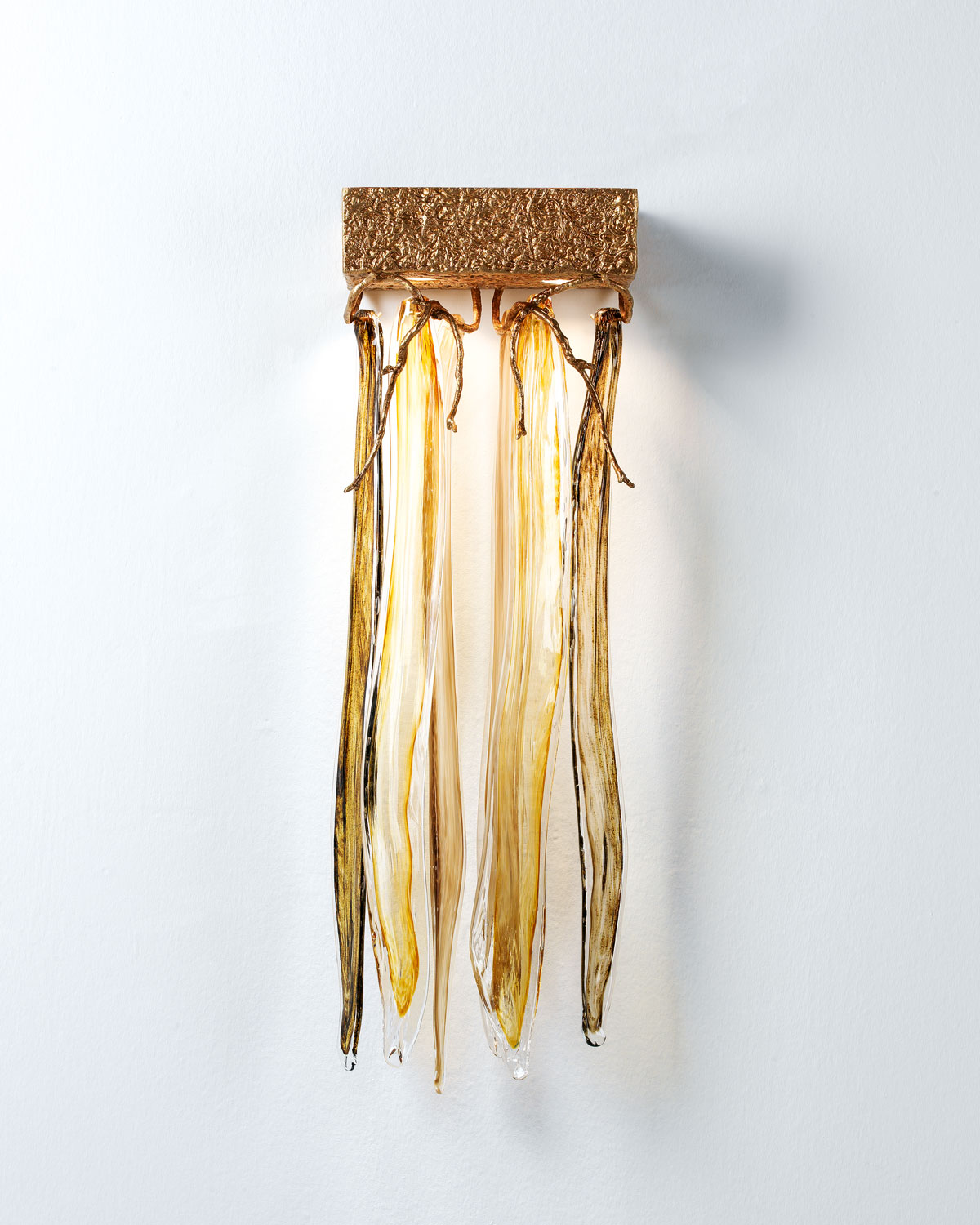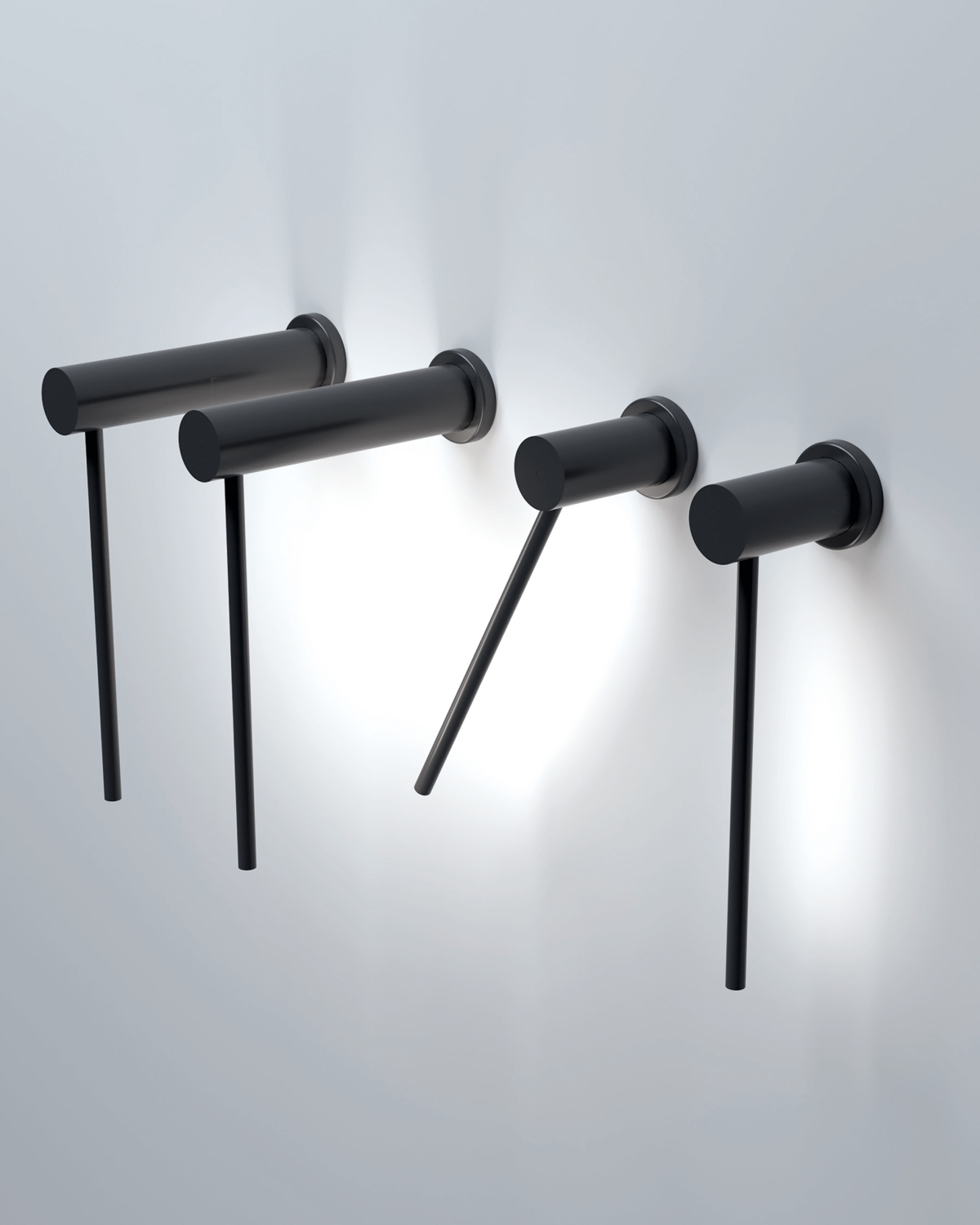 Floor lights
The return to more subdued colours and delicate earth tones in decoration is also reflected in more organic shapes in furniture and, of course, floor lamps.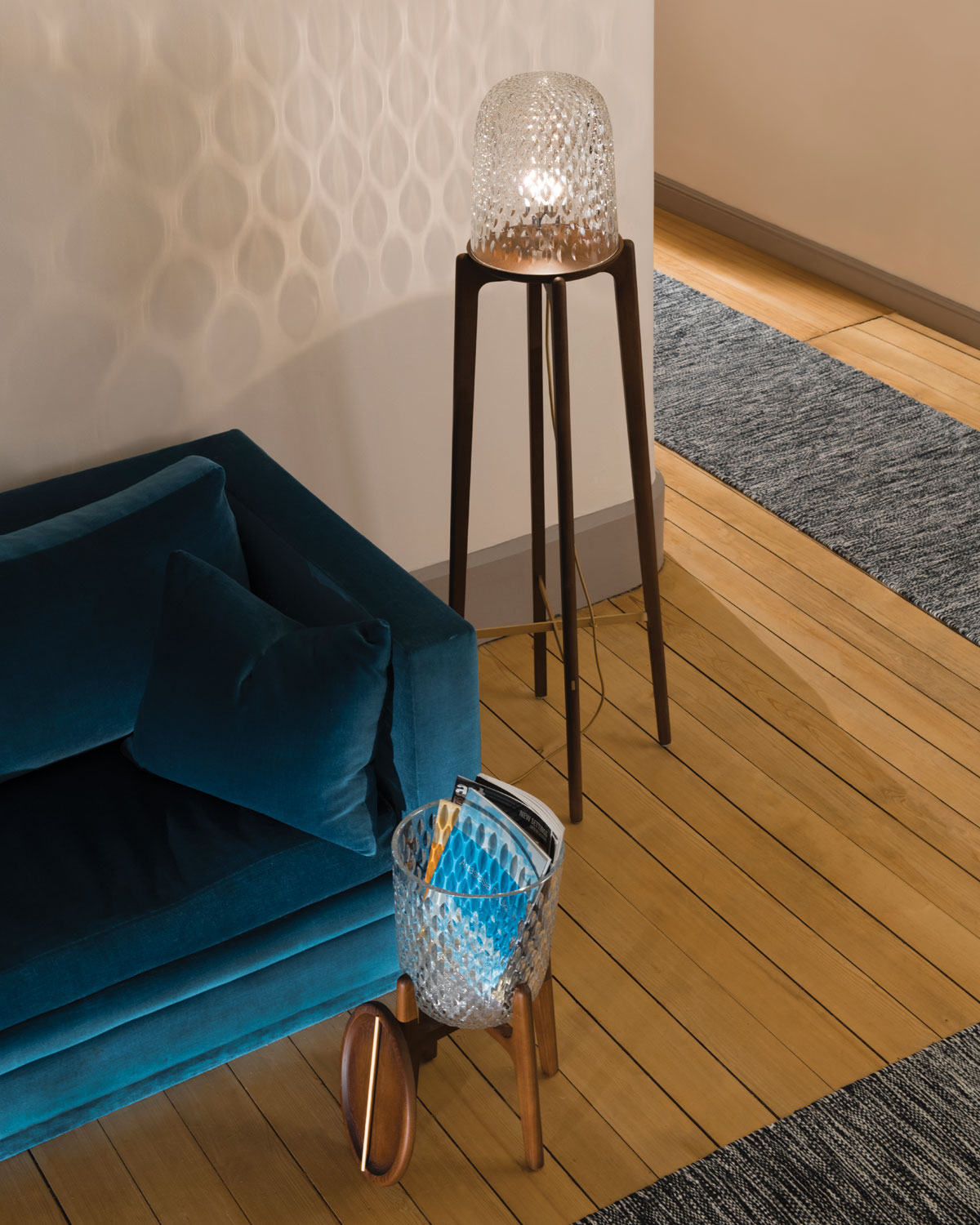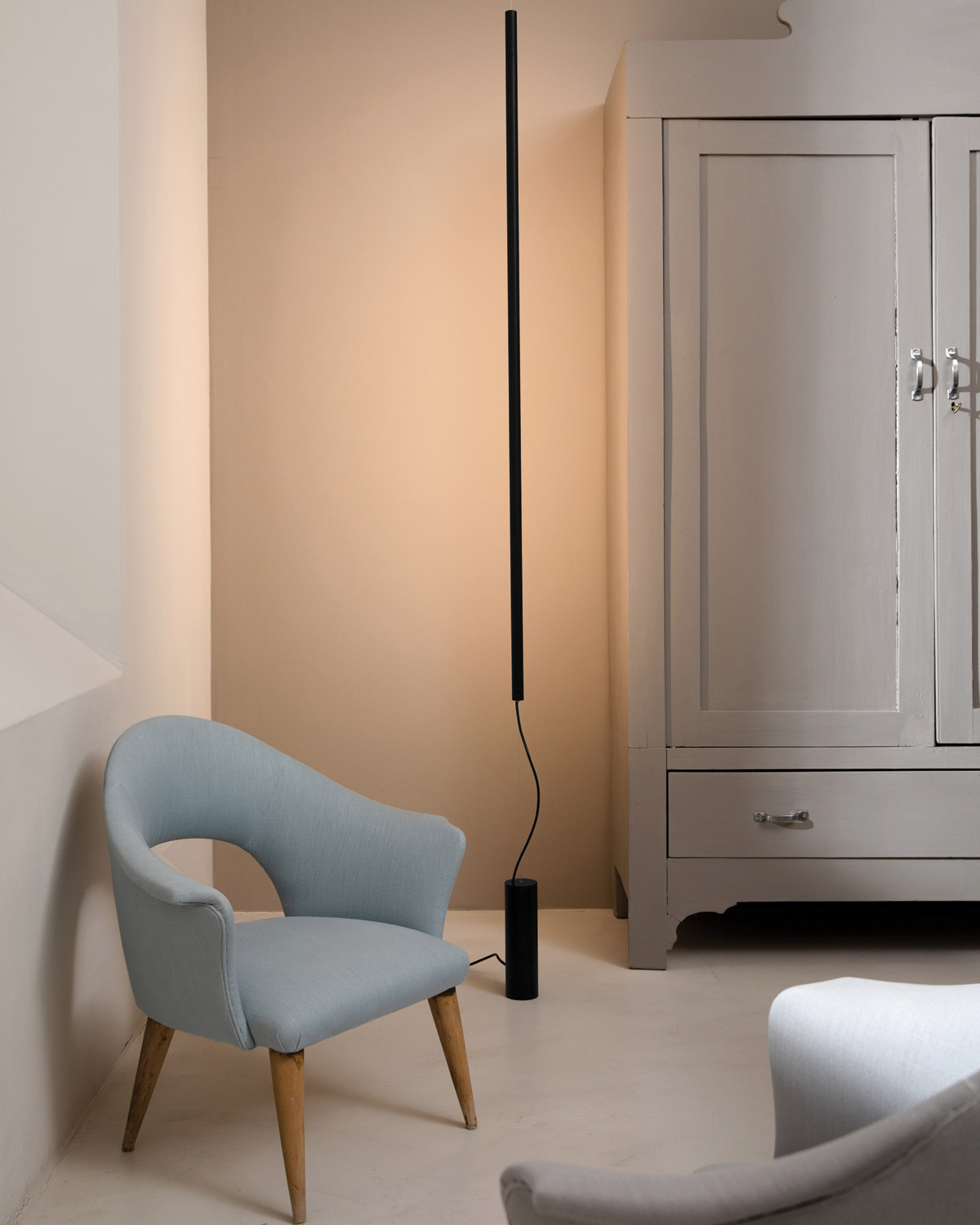 In the case of Calla, designed by architect Enrico Franzolini for Pallucco, the floor lamp becomes a flower, in this instance an elegant calla lily. Marcel Wanders has used the flower motif in his Nightbloom for Lladro; inspired by the way petals move in the wind, the porcelain leaves emit a soft gold glow.
Equally evocative in their minimalism are Cupido by Matteo Ugolini for Karman and O by Elemental for Artemide. Decorative but with a clean, linear design is Oluce's iconic 1953 by Ostuni and Forti. The lamp is named after the year of its creation, and the design shifts the whole lampshade section from the centre to the side. Striking in its modernity, it shows how the choice of a good floor lamp should transcend fashions and eras.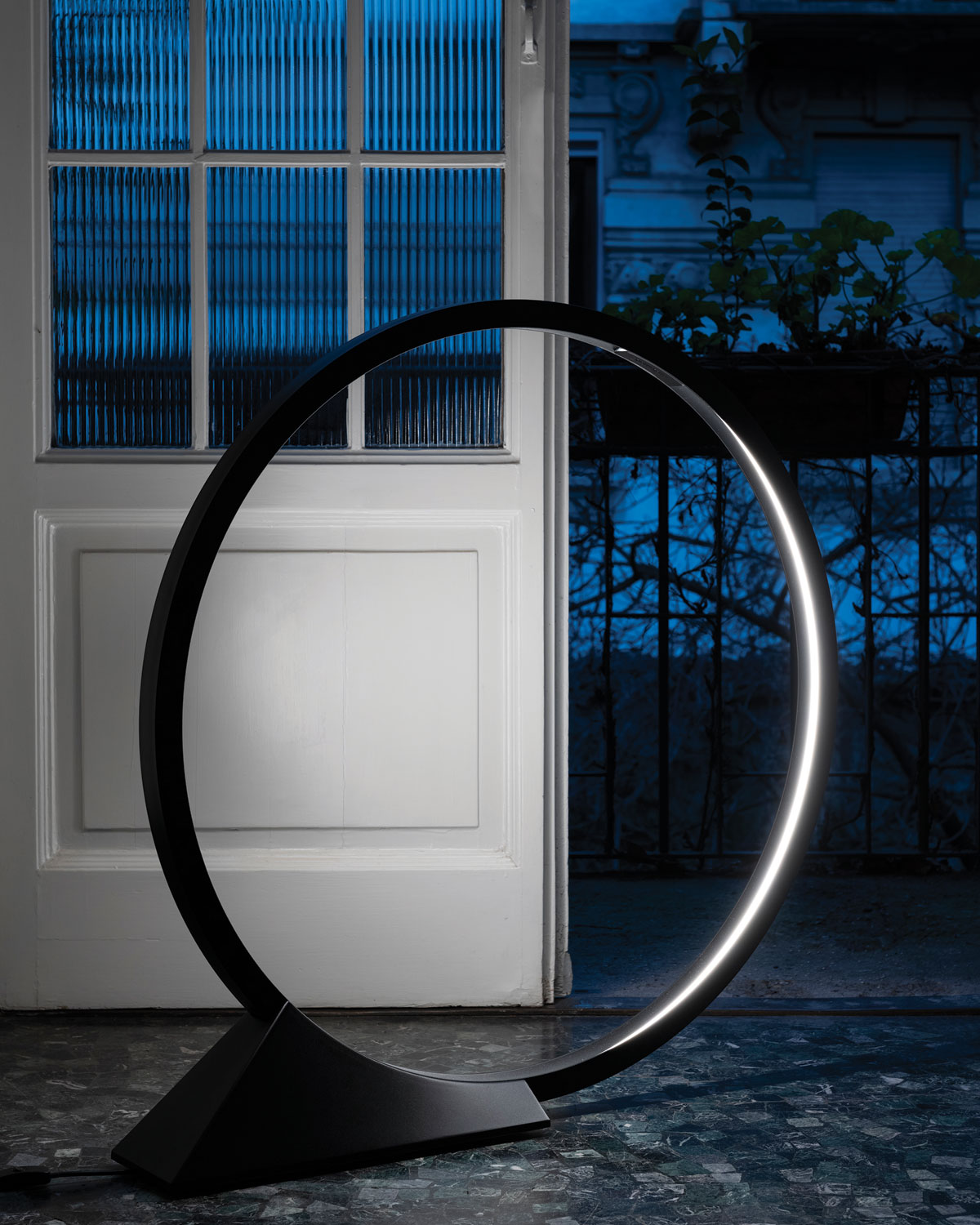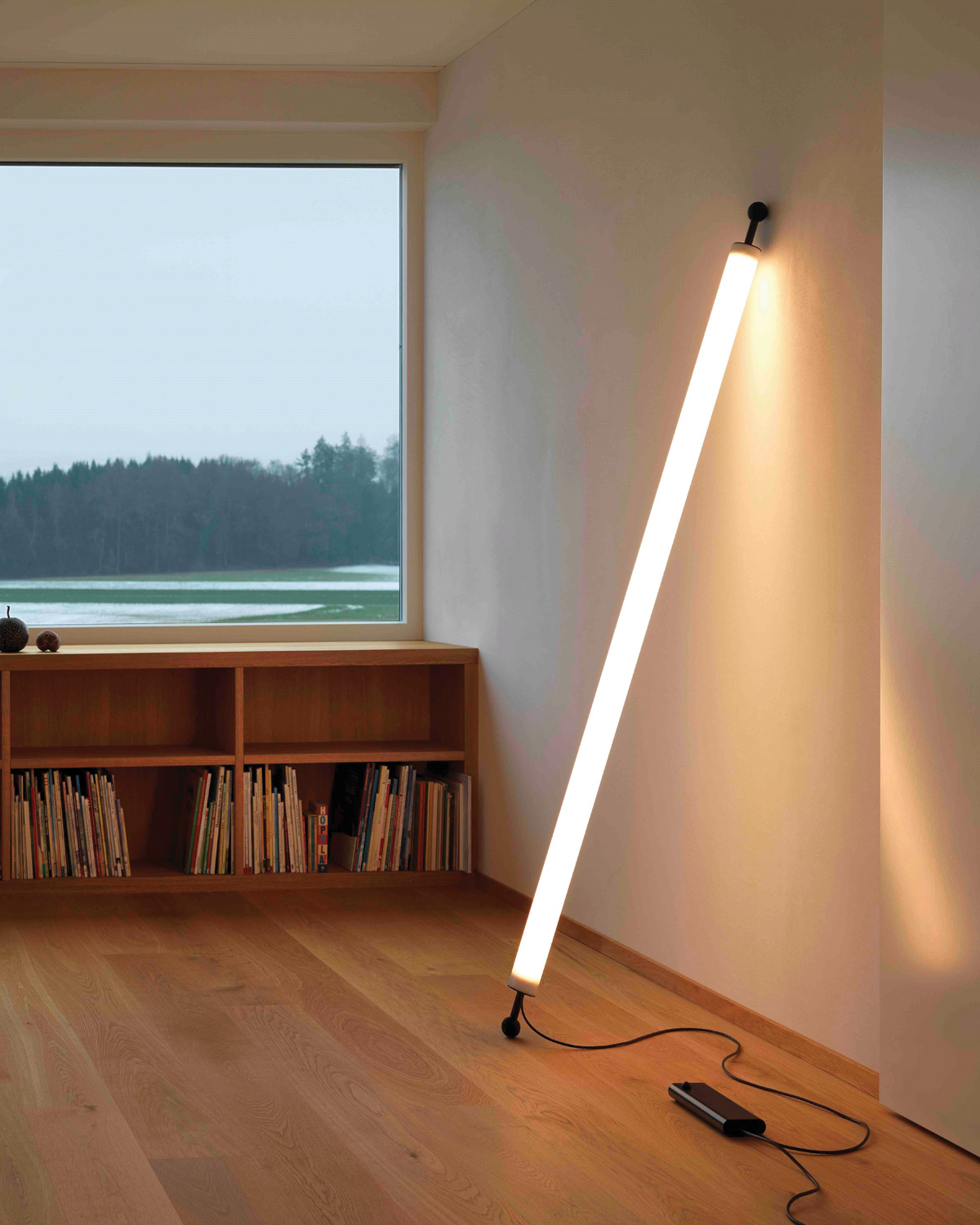 Outdoor lighting
In response to outdoor furniture companies creating living rooms al fresco, there are now increased options for outdoor lighting. Bulb-less lights and brass, because of its non-corrosive nature, are increasingly frequent in outdoor fittings. Particularly popular are models that can be placed independently of a cable or can be hung anywhere – for example, on the corner of a terrace or in a tree. In Vitro by Philippe Starck, a collection of outdoor lights for Flos, is described as 'a little miracle'. Says Starck, "Since forever, the lightbulb is protected by a glass globe. Today, this disappears in favour of the light. It is both poetic and surrealistic idea of dematerialised architectural lighting and the memory of the space occupied by the light."