The latest product to join Cosentino's Silestone collection is Le Chic; a minimalist surface design with veined patterns. Le Chic offers six design proposals that bring the charm of Victorian and Parisian spaces together with a modern yet timeless execution. The patterns feature expressive veins and metallic accents that stand out against neutral backdrops like cream or deep blues and blacks, resulting in dynamic designs.
The six designs from the collection include Parisien Blue, Eclectic Pearl, Versailles Ivory, Victorian Silver, Bohemian Flame, and Romantic Ash. Each design has its own unique characteristics, from subtle two-toned marbling with gradient effects, to sinuous veins with metallic inlays in copper shades, the collection features a range of nuanced details. The refinement flourishes from the ground of innovation and sustainability.
Parisien Blue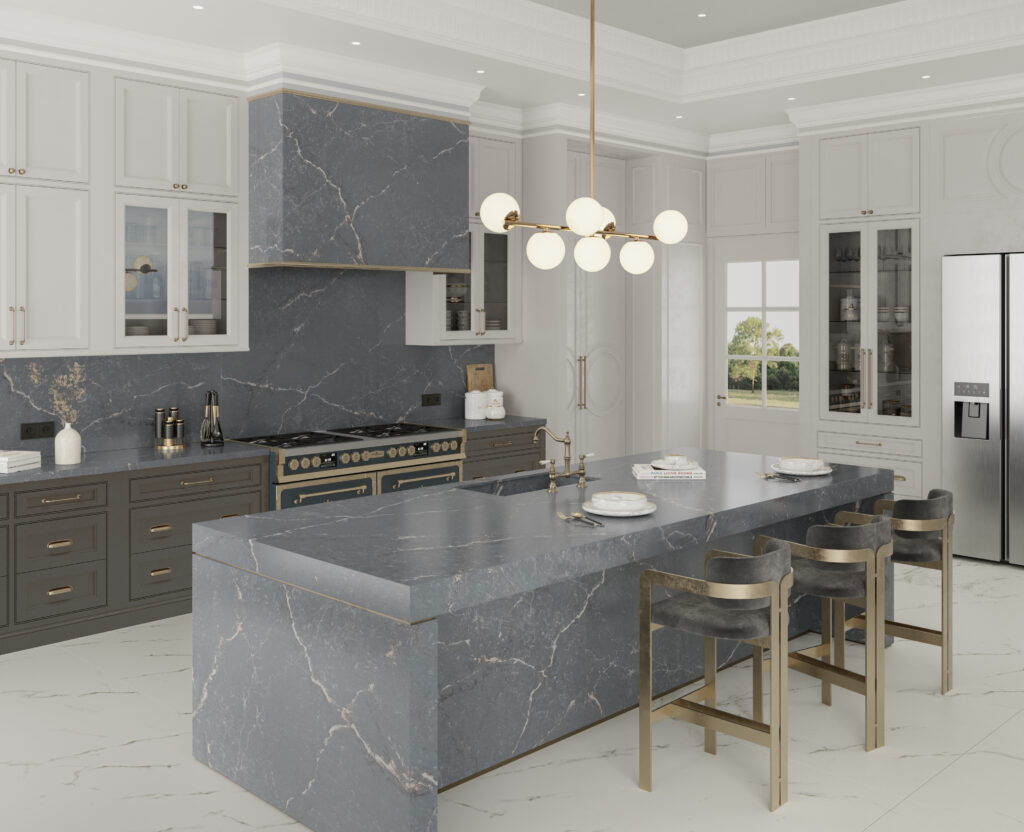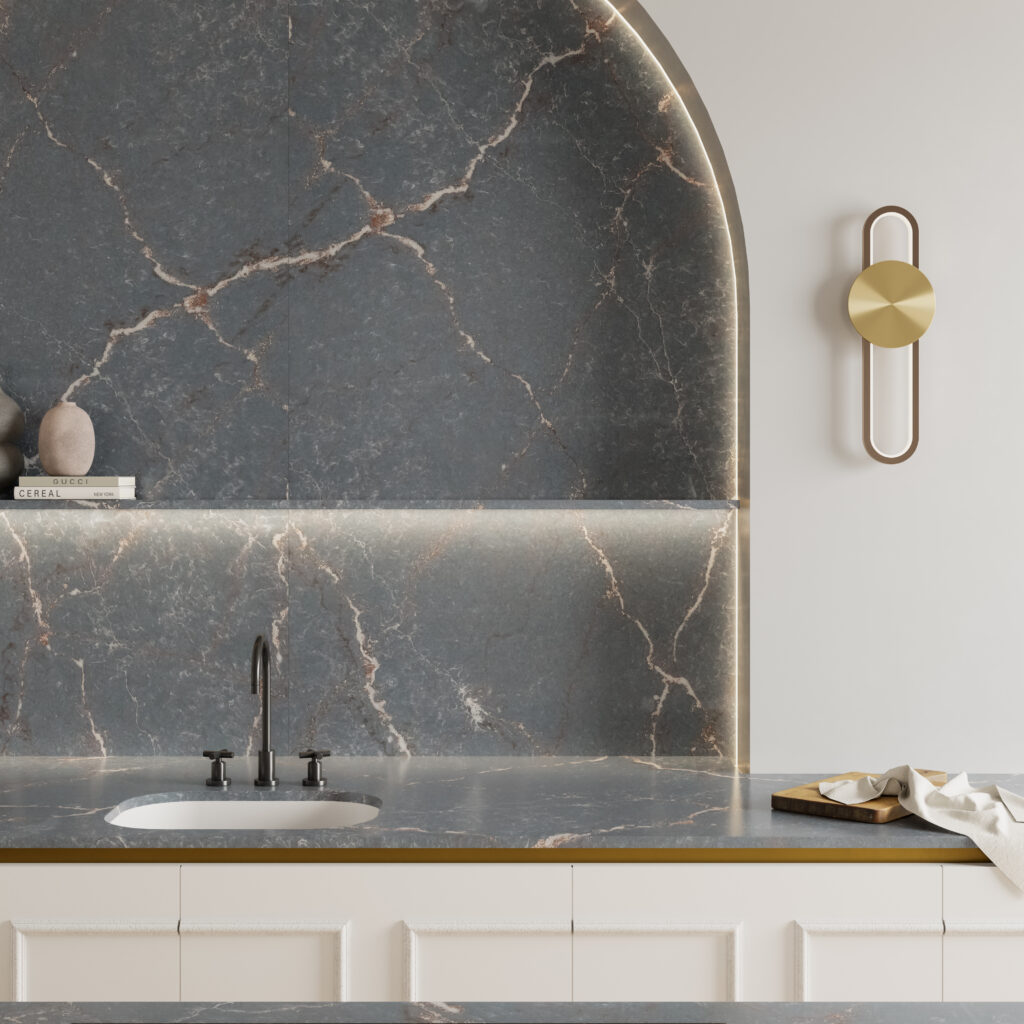 This collection instils a pure nostalgia for the French capital. It features an alluring deep bluish tone with a powerful character. The shades were inspired by the famous Imperial Roman stones, combined with fine veins in ochre tones.
Eclectic Pearl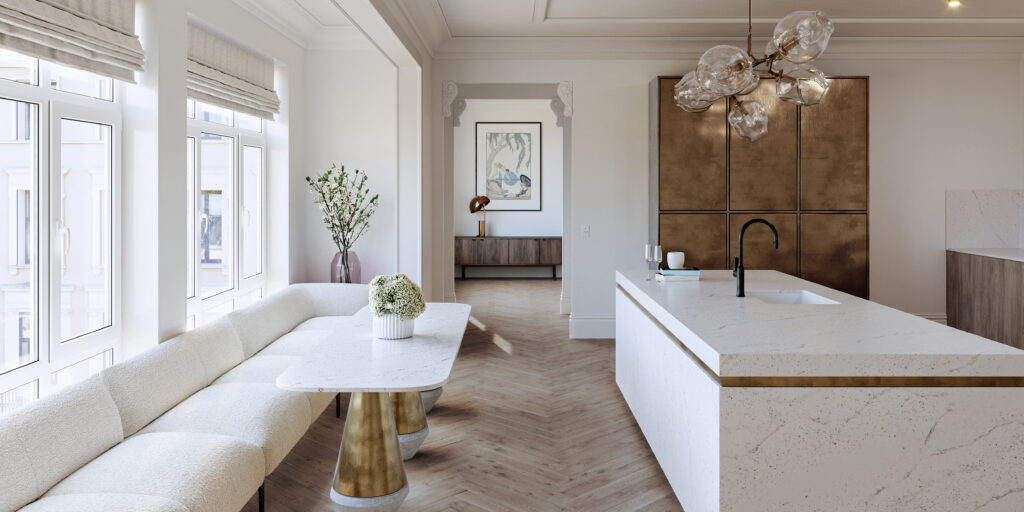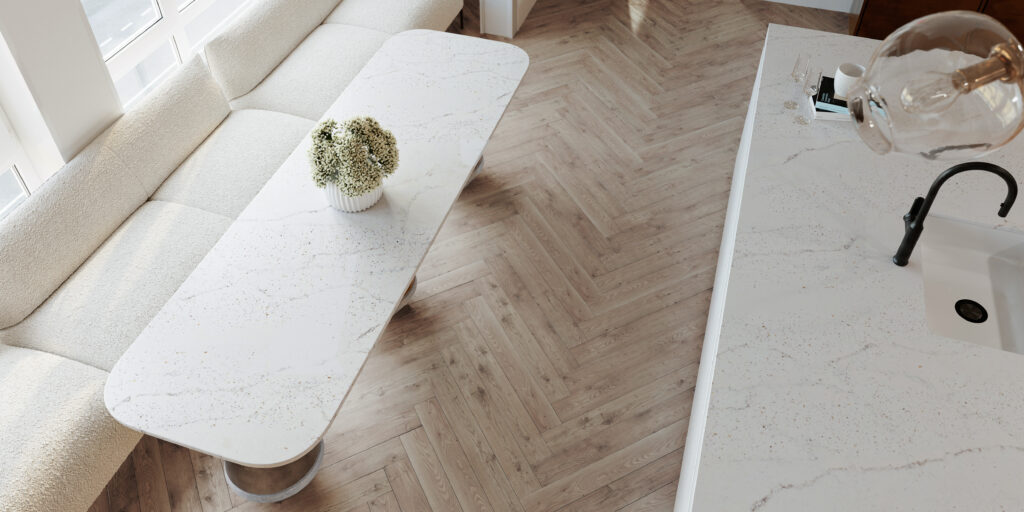 This collection beautifully blends classic and modern design aesthetics with flowing streams of delicate tones encrusted with grains like diamonds on jewellery. Eclectic Pearl fuses delicate veining, with texture, and metallic accents across the whole surface.
Versailles Ivory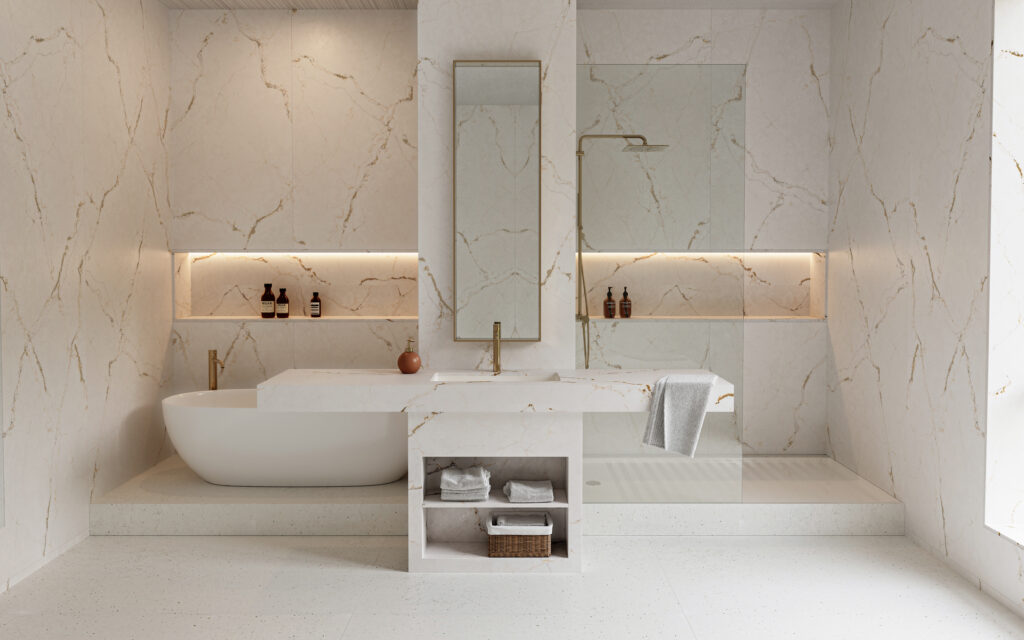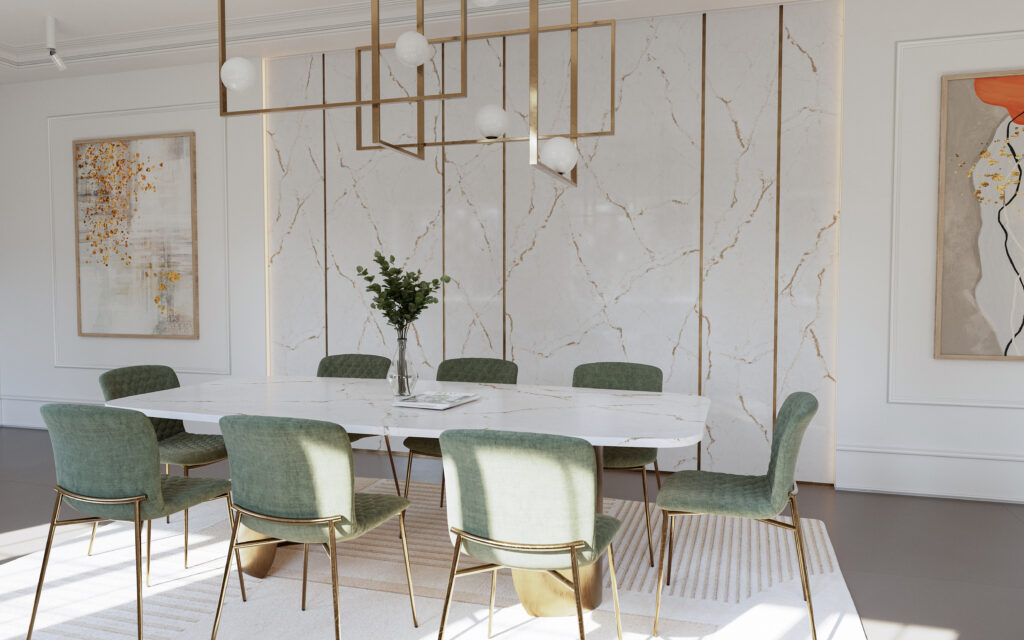 Considered to be the warmest tone of the collection. It features subtle two-toned marbling in the background with gradient effects, showcasing a sparkling effect. Versailles Ivory exudes luxury and elegance, reminiscent of the exuberance of the Palace of Versailles.
Victorian Silver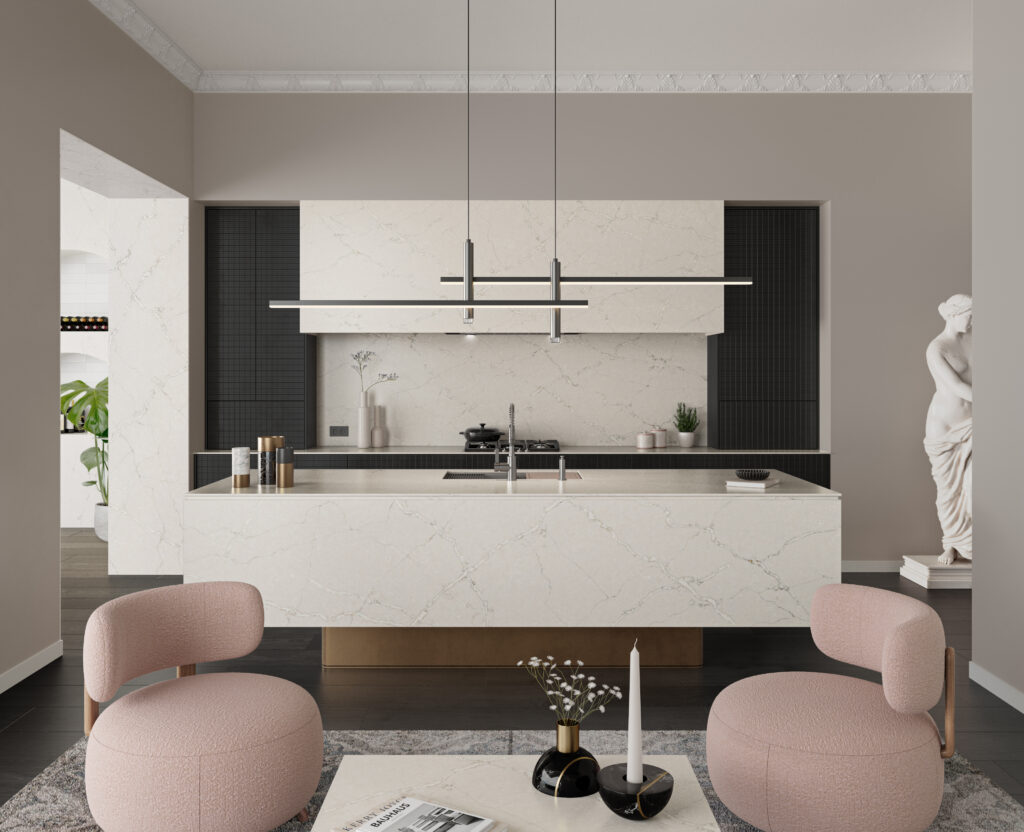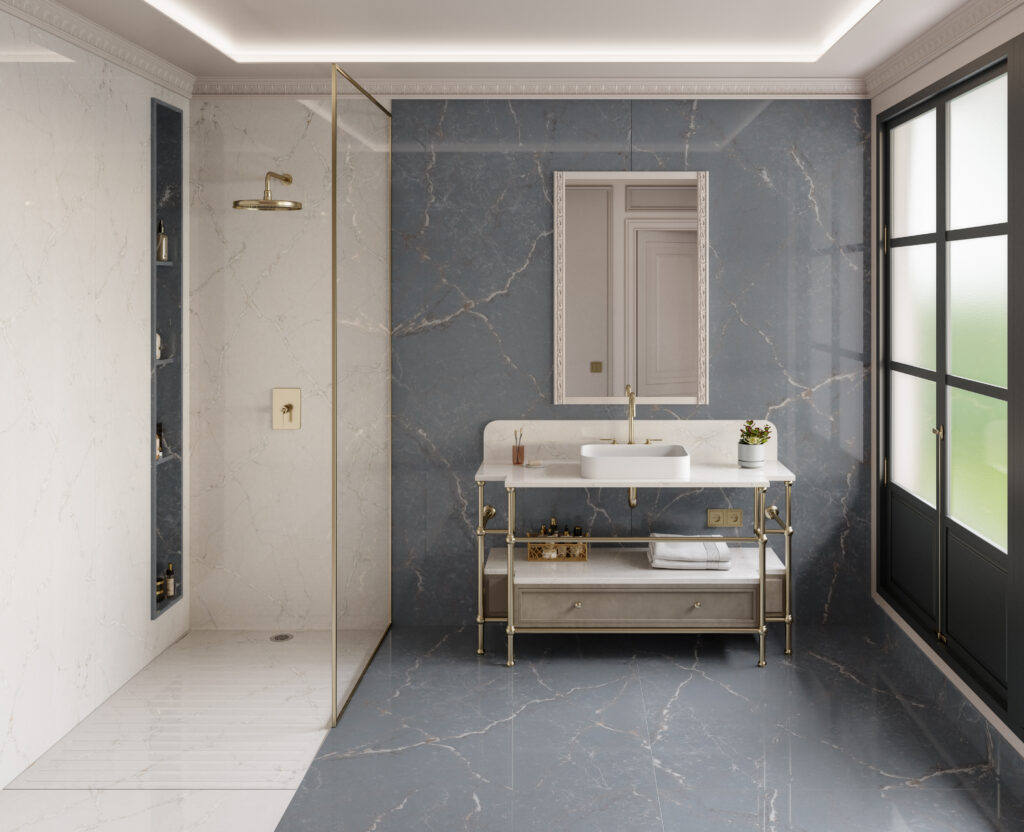 Victorian Silver collection features gradient effects against the backdrop of a soft and subtle two-toned marbling, with great depth. The cool tone of the background blends with its silver and dark gray veins creating a product that seamlessly fits with warm and cold colours.
Bohemian Flame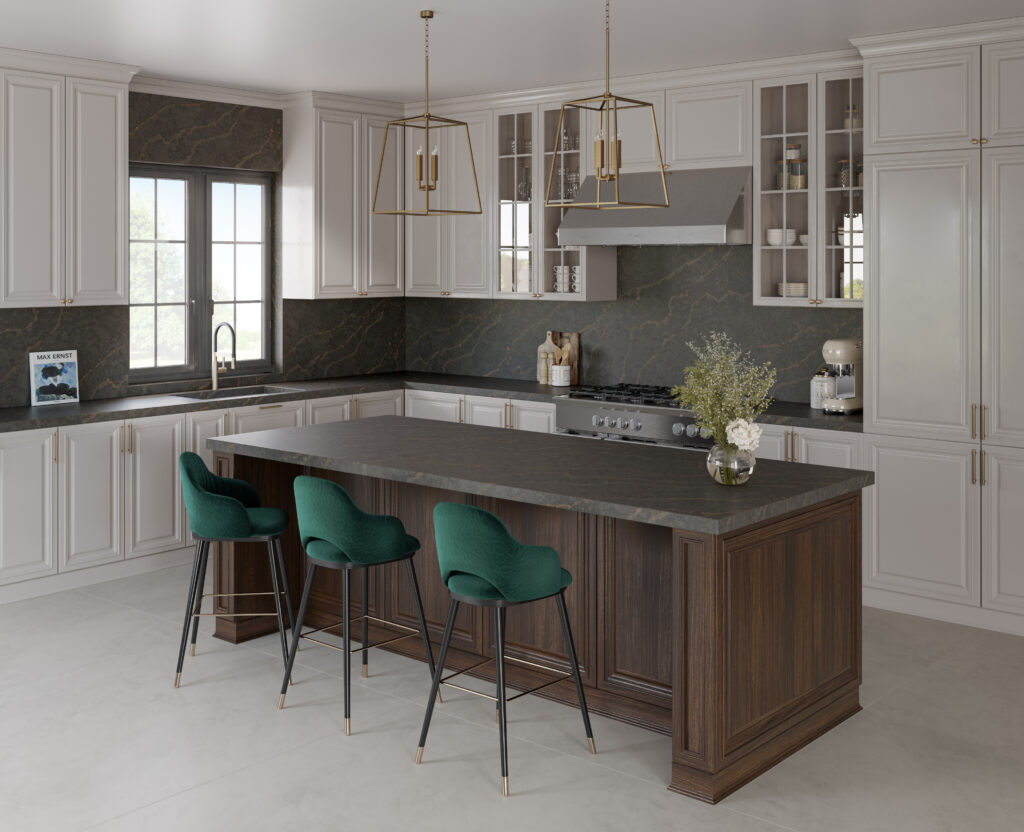 The collection presents subtle sinuous veins with metallic inlays in copper shades. Inspired by the movement of the golden flows of lava that generate scars on volcanic soil, the collection is reminiscent of a candle's glow, accentuating the tiny metallic pieces.
Romantic Ash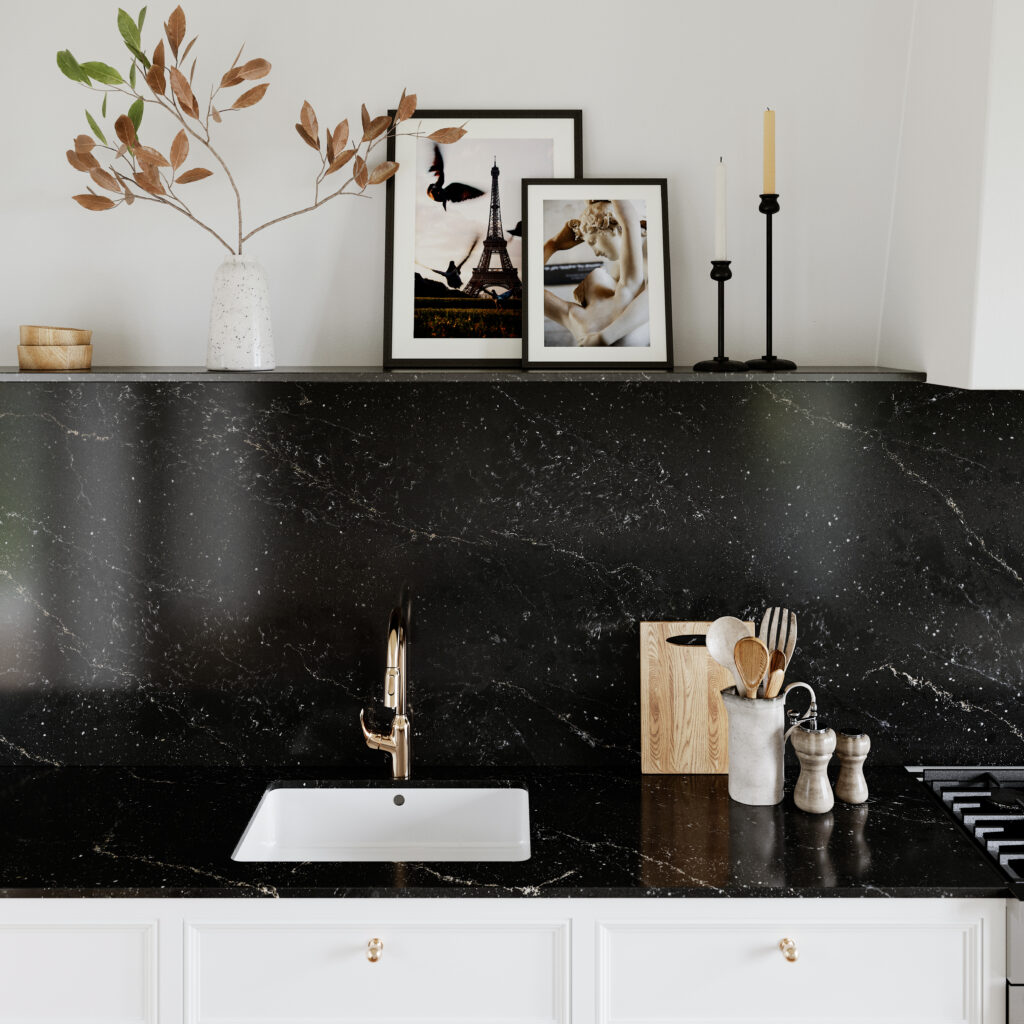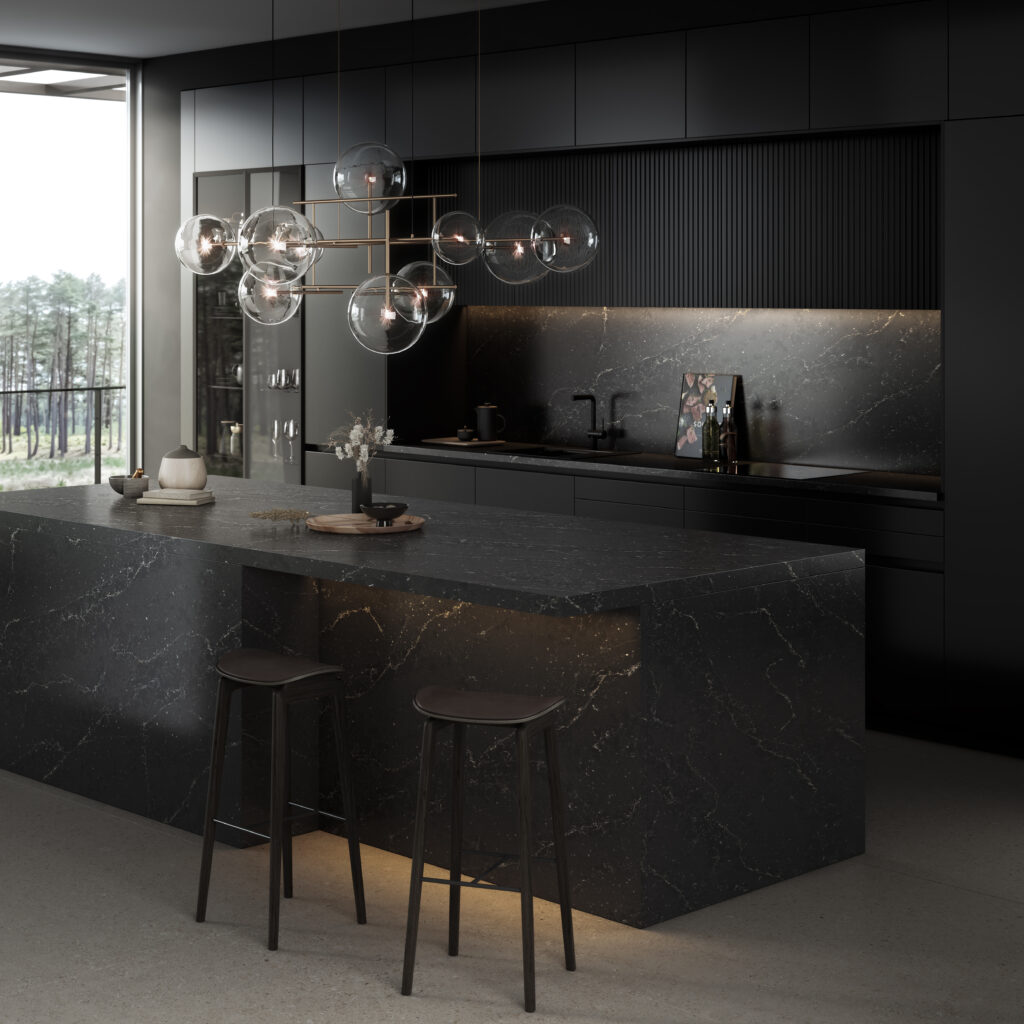 Last but not the least, Romantic Ash is an example of Le Chic's visual excellence. Large rivers and accumulations of grains in various sizes is akin to the images we have seen of the milky way, visible on a clear starry sky.
Le Chic represents advancement in Cosentino's surface manufacturing, as the detailed veining required an all-new system of design. The brand's new melding system helps in creating the intricate, interlocking, giving life to particles and minerals of a wide range of sizes. Besides in innovation in manufacturing, the brand also pushed forward its sustainability goals by using Cosentino's patented HybriQ+® technology to craft the collection. Silestone® Le Chic is manufactured using 99% reused water and 100% renewable energy while incorporating a minimum of 20% recycled raw materials in its composition, which has less than 40% of silica.