A beachside retreat located in the heart of Dubai, Jumeirah Al Naseem offers a culturally connected and luxuriously understated experience. With exquisite dining, luxury wellness, and exceptional comfort in spectacular surroundings, this resort boasts the city's longest private beach and top-notch leisure facilities.
The resort recently joined hands with fitness supplier – Technogym to supply a line of equipment that is exclusive to Jumeirah Al Naseem and The Carlton Tower Jumeirah in London. The gym at Jumeirah Al Naseem spans 500sqm of the hotel's ground floor and is accentuated by sleek wood paneling, offering stunning views of the sea and iconic Burj Al Arab Jumeirah via floor-to-ceiling windows throughout the space. With cutting-edge equipment at both premium locations in Dubai and London, Jumeirah Al Naseem is looking to offer a world of exclusivity to set it apart from other luxury resorts.
"We are delighted to work with Technogym," said Azar Saliba, General Manager of Jumeirah Al Naseem. "Jumeirah Al Naseem is a contemporary beachside retreat that prides itself on providing great service and high quality, exhilarating experiences to discerning guests. Our partnership with Technogym takes the hotel's fitness offering to another level, delivering a hi-tech boutique gym for guests to re-energize and take time out for much-needed selfcare."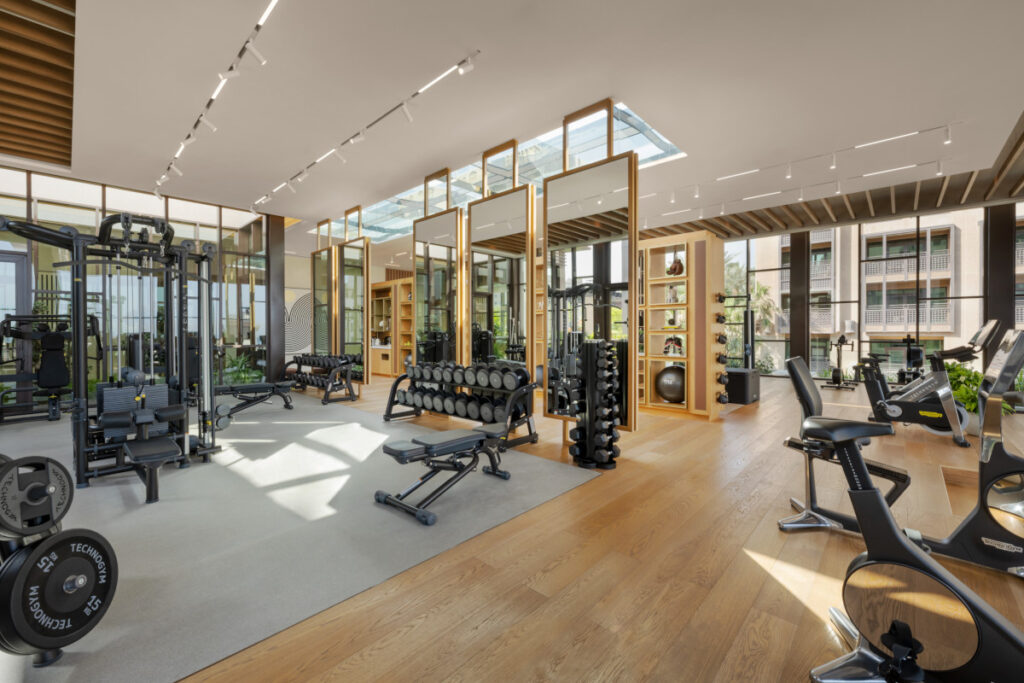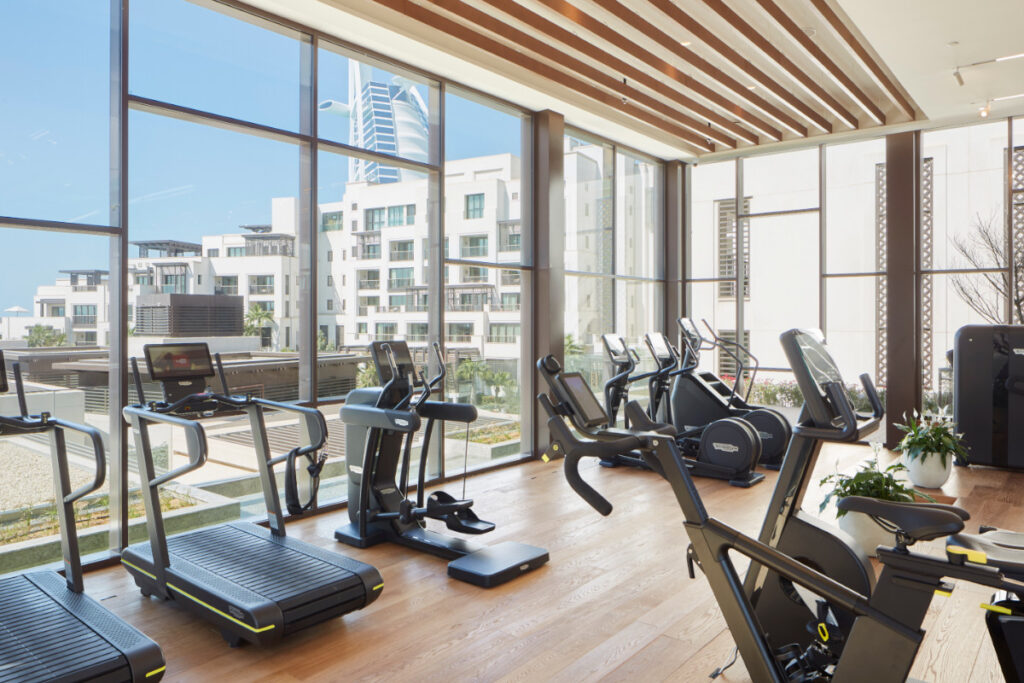 Through the partnership with Technogym, a unique selection of premium designer smart equipment was developed; both for fitness and for athletic performance training, including products such as Personal Line and Skill Line, fully integrated within Technogym's connected Ecosystem.
Personal Line is Technogym's luxury design-forward home fitness equipment that combines designer Antonio Citterio's award-winning style with Technogym's forty-year experience . Featuring some of the brand's most iconic pieces – Treadmill, Bike, Recline, Elliptical, Kinesis and Power Station – this curated series offers the option of creating a unique and high-end gym.
This collection brings a touch of performance to the gym. Designed side by side with athletes and sports champions from all over the world and in collaboration with prestigious research institutes and universities, Skill products are the result of accurate biomechanics studies and Technogym's experience as Official Supplier to the last nine Olympic Games and sports champions from all over the world.
Technogym's carefully curated exclusive collections for Jumeirah Al Naseem, also include the Technogym Bike, the professional bike designed to offer the best training and entertainment experience and to experience live or on-demand cycling classes run by the most sought-after trainers from fitness studios in different cities around the world.