'Dastangoi' is a 13th-century Urdu storytelling tradition and comes from the Persian words for 'story' and 'to tell'. Amad Mian and his wife Waleeya Ahmad had this mission in mind when they co-founded Dastaangoi in Islamabad, Pakistan, where the couple found themselves at the height of the pandemic in 2020. Having both grown up in the UAE, and finding themselves somewhat disconnected from their surroundings, they began Dastaangoi as something of a curiosity project about the global south, and Pakistan in particular. "Having roots there but never having lived in it, we wanted to find a way to connect, to hear different stories and to experience the culture," Mian begins.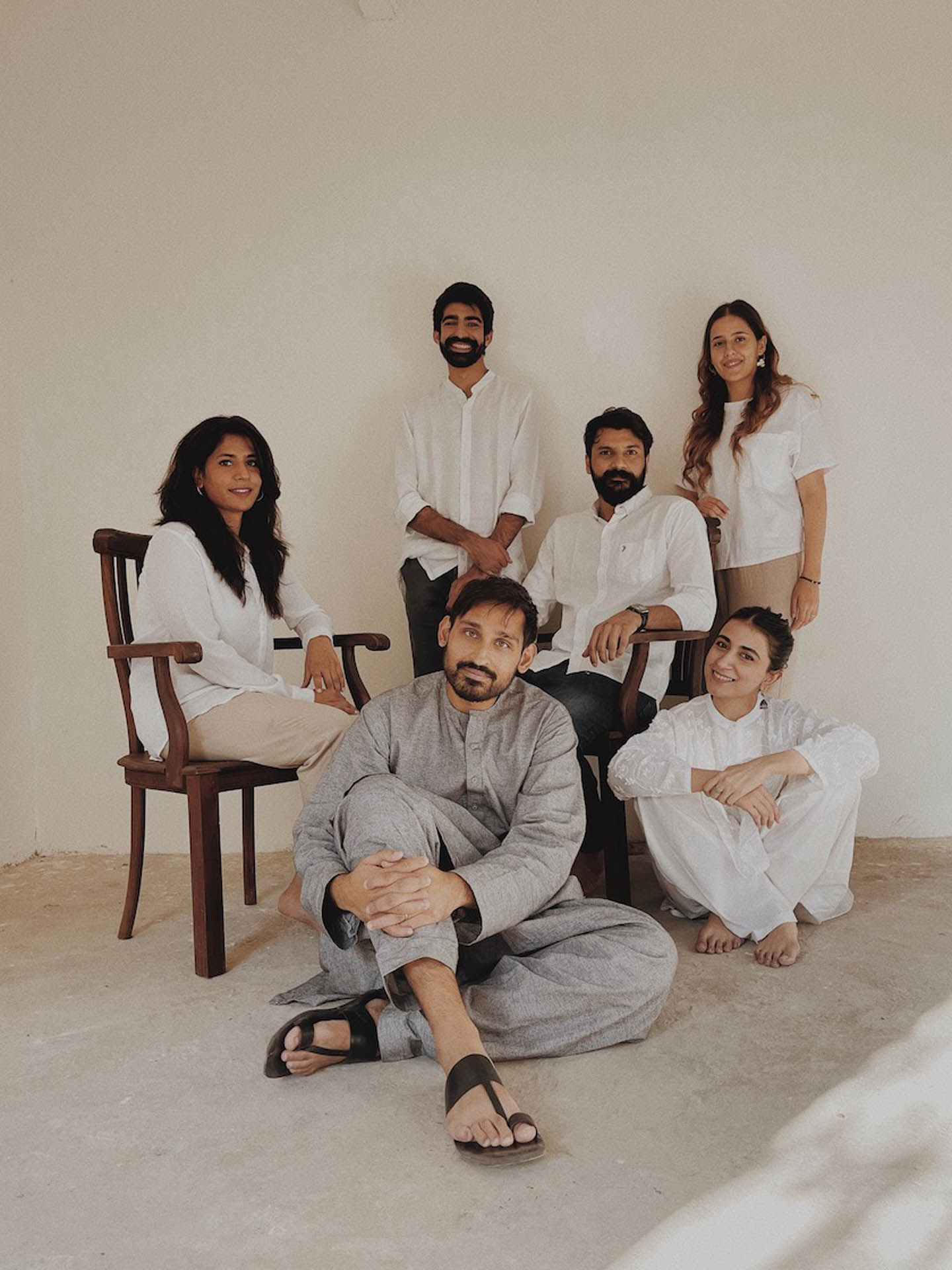 Two years later, the organic growth of Dastaangoi has been immense. With a second artists' residency programme scheduled for October – a programme which has now opened up internationally – Dastaangoi has its own art gallery space and product design studio, as well as a podcast and a host of special events. "Each aspect of Dastaangoi tells stories but each initiative utilises different forms and media to document a contemporary narrative around Pakistan and the global south," Mian adds.
The couple wanted to create a platform that challenges the traditional narratives around Pakistan through the bridging of the divisions between people, art and culture. "When it comes to Pakistan, a lot of Pakistani expats tend to be stuck in nostalgia and other nationalities [are] stuck within headlines," Mian explains. "These are some stereotypes we are hoping to break with our contemporary content and form of storytelling, as well as [by] showcasing artists who tend to be at the epicentre of what's happening in the global south at any period of time."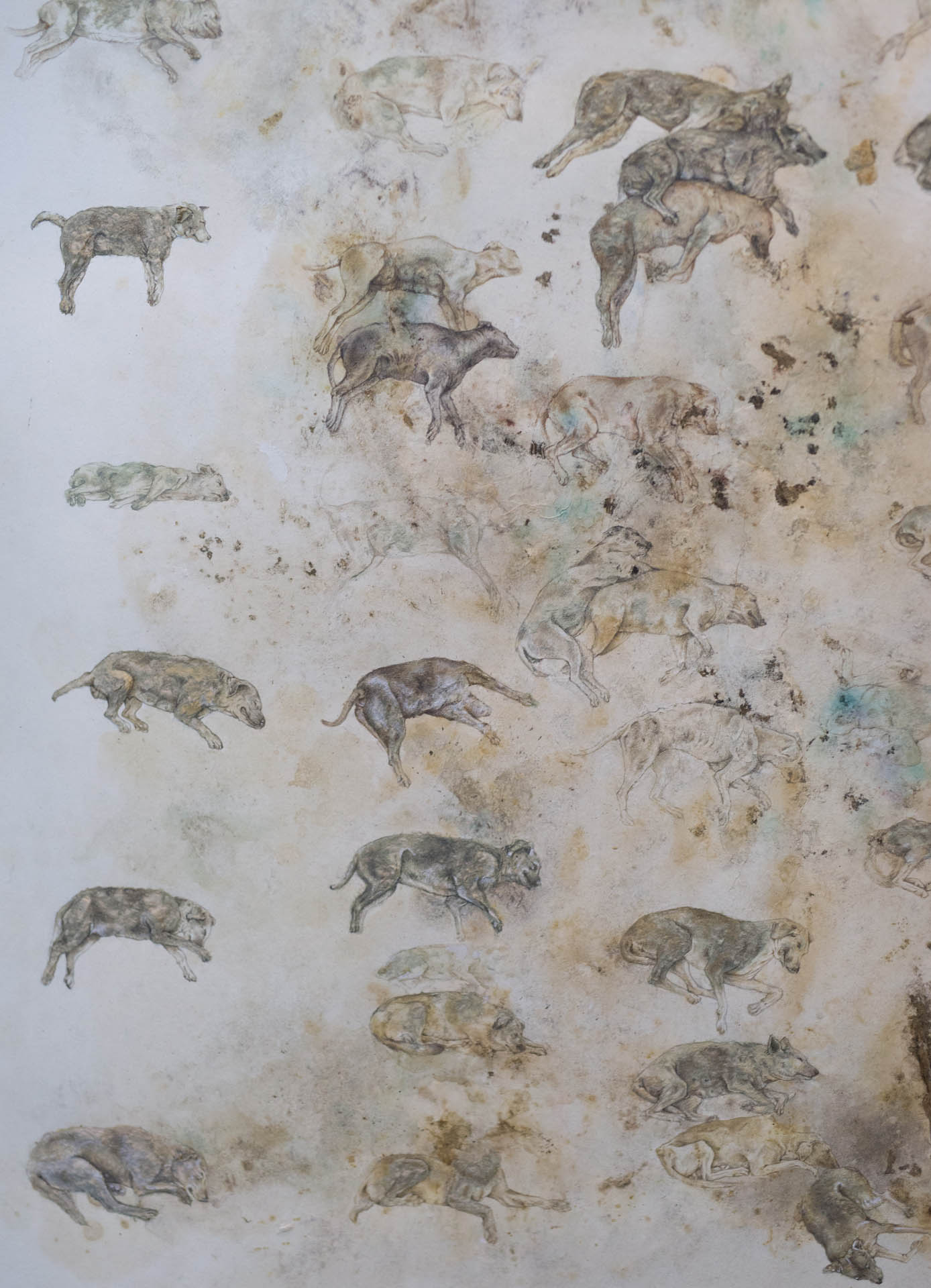 From its humble beginnings as an online platform on Instagram, Dastaangoi slowly evolved into a physical presence in the couple's vineyard in Islamabad, where they host the artist residency programme, as well as the art gallery. "Islamabad is the capital of Pakistan and is such a transient place where we get all sorts of people coming through, so it's a very interesting, dynamic place that reminds us of Dubai in some ways. It is also extremely green, and that aspect of nature has always been a creative and inspirational centre for us," Mian says.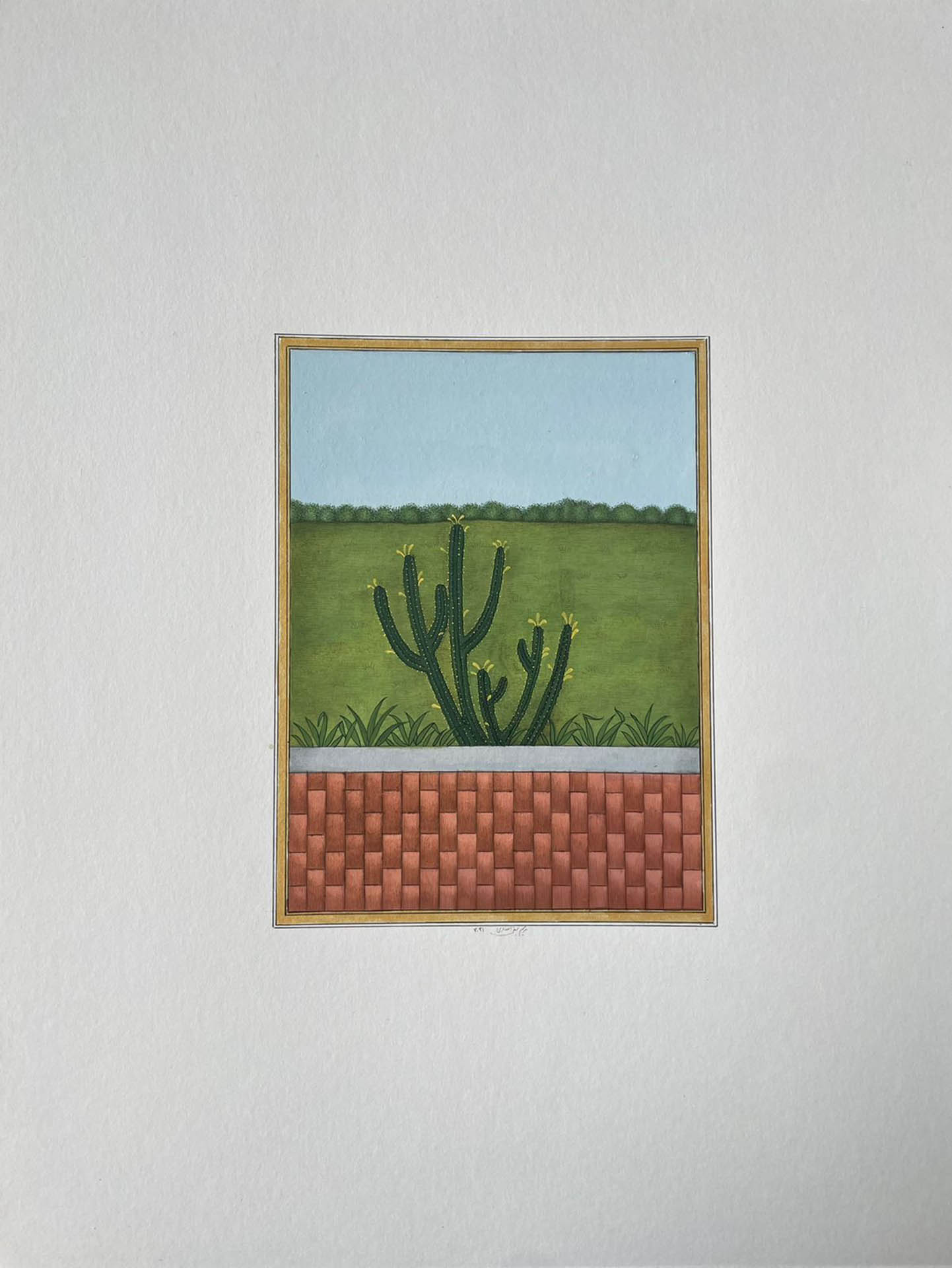 The Dastaangoi Artist Residency was the first of its kind in Islamabad, where five artists from across Pakistan were selected by an advisory board of industry experts including Sheikha Hoor Al Qasimi, Pablo del Val of Art Dubai, artists eL Seed and Rami Farook, and Sunny Rahbar of The Third Line gallery. The artists engage in a two-week programme, which takes place on a 5.6-hectare vineyard, orchard and garden, with mentorship sessions, talks and excursions around the city. The result was a diverse body of work, from miniatures and cyanotypes to oil paintings from a host of artists including Maryam Baniasadi, Zahra Asim, Dinal Jalil, Mubashar Iqbal and Syed Mustafa Mohsin.
"With these artists' residencies and [by] exhibiting different artists, we aim to showcase a different side to Pakistan that most are, unfortunately, unaware of: a side that is more creative and more human," Mian explains. We also continue to tell stories around the global south and are slowly building a base for collectors of Pakistani art globally."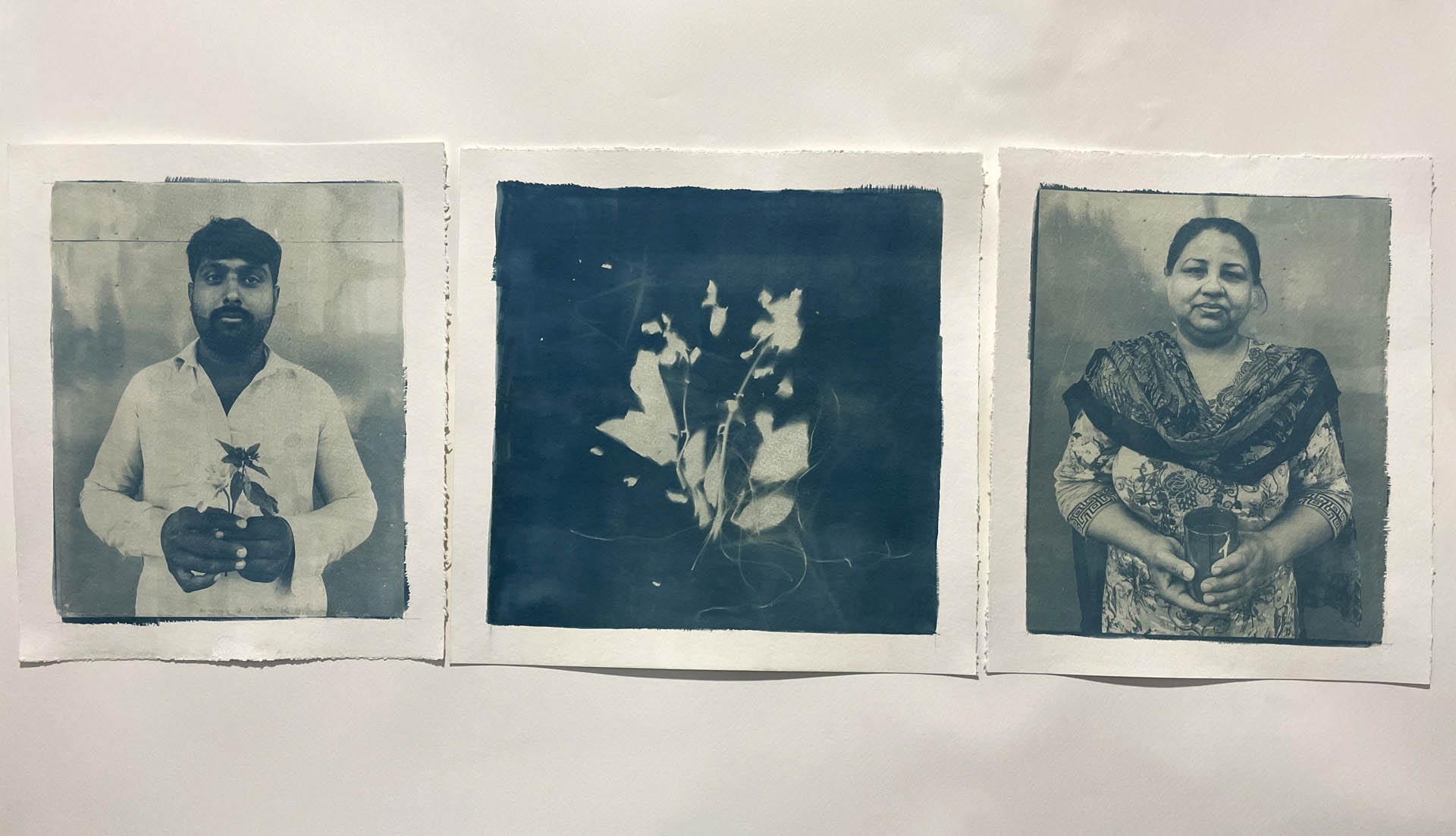 This year's residency shortlist includes an international roster of artists from Italy, Jordan, Turkey, the UK, the UAE and Pakistan, whose names will be revealed soon. At the end of each residency, artists are encouraged to donate works that are then showcased across the property, giving the spaces a visual memory of past residents' works and their experience of the place.
On the other hand, Dastaangoi Gallery began when the artists from the first residency asked for help in selling their works – "[and] so we did," Mian says. The first show in March of this year was titled 'Reflections', by artist Hussain Jamil, and was heavily inspired by Mughal Empress Nur Jahan and the Sheesh Mahal. The experiential exhibition showcased Mughal miniature works hammered on metal sheets, which were hung across the walls and ceiling. Viewers were provided with candles to see the pieces fully. The room was filled with the smell of damascene roses, and ragas were played out loud, creating a sense of reminiscence. The gallery's second show, 'Liminal Spaces', showcased two female artists from Lahore – Zainab Zulfikar and Houria Khan – who explored themes of power and gender, while its latest show is by an Iranian artist living in Germany, Marjan Baniasadi, titled 'Colours of Home', which questioned the idea of belonging by searching for the familiar.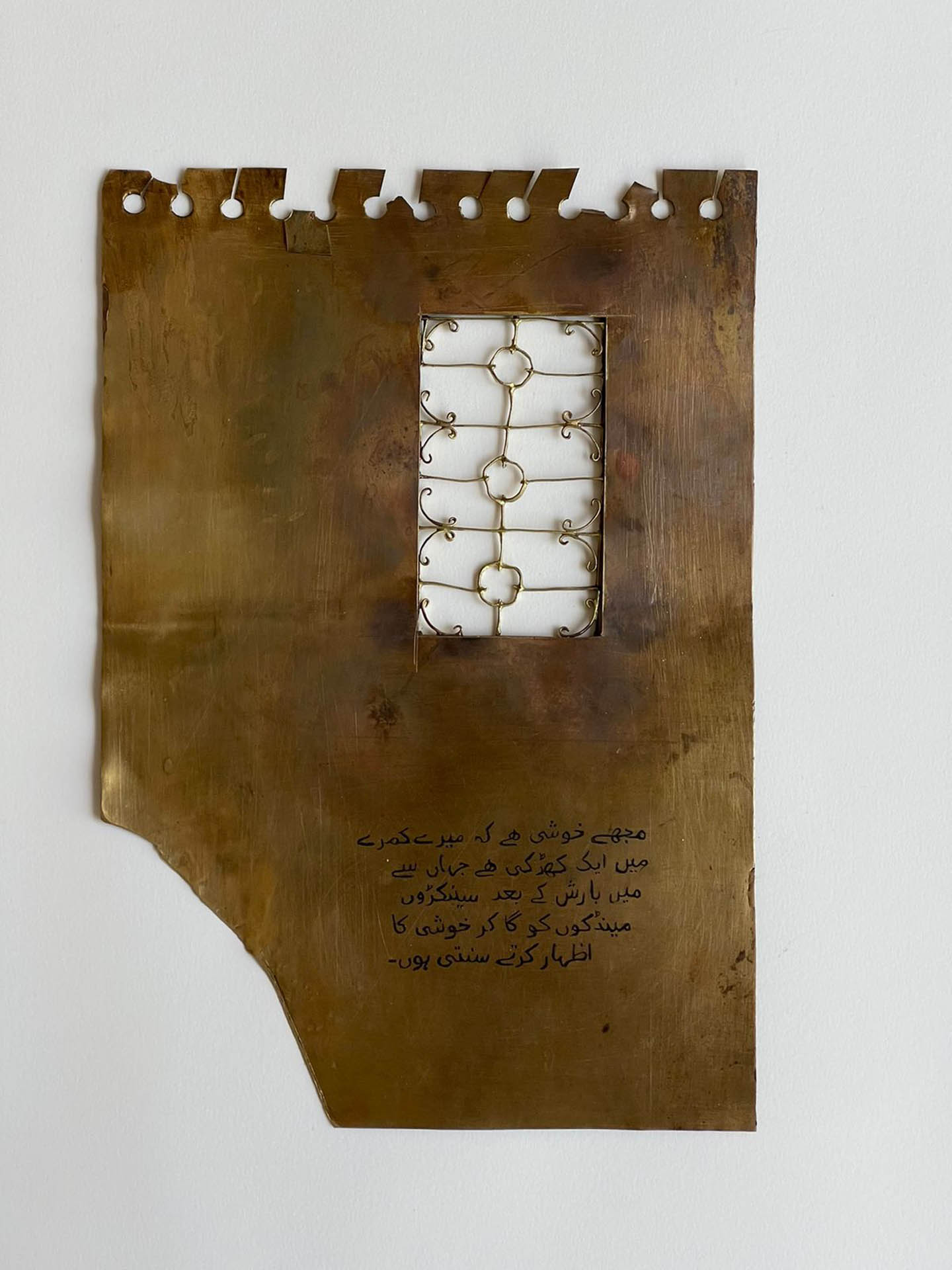 While cultural exchange is of utmost value to the organisation, Dastaangoi is also committed to its local and regional heritage and economy. Its design studio works with local craftspeople to create products such as pure beeswax candles, miniature maps, and brass and stonework. Mian explains: "[We want to] help craftspeople create new revenue streams and encourage the revival of some of our dying crafts."