The massive state-of-the-art Coca-Cola Arena located at City Walk, Dubai is set to change the face of live events in the Middle East. A collaboration between Dubai-based developer Meraas, global soft drinks brand Coca-Cola and international venue management company AEG Ogden, the world-class venue is designed to be a destination venue for international artists, live performers and sporting or corporate events.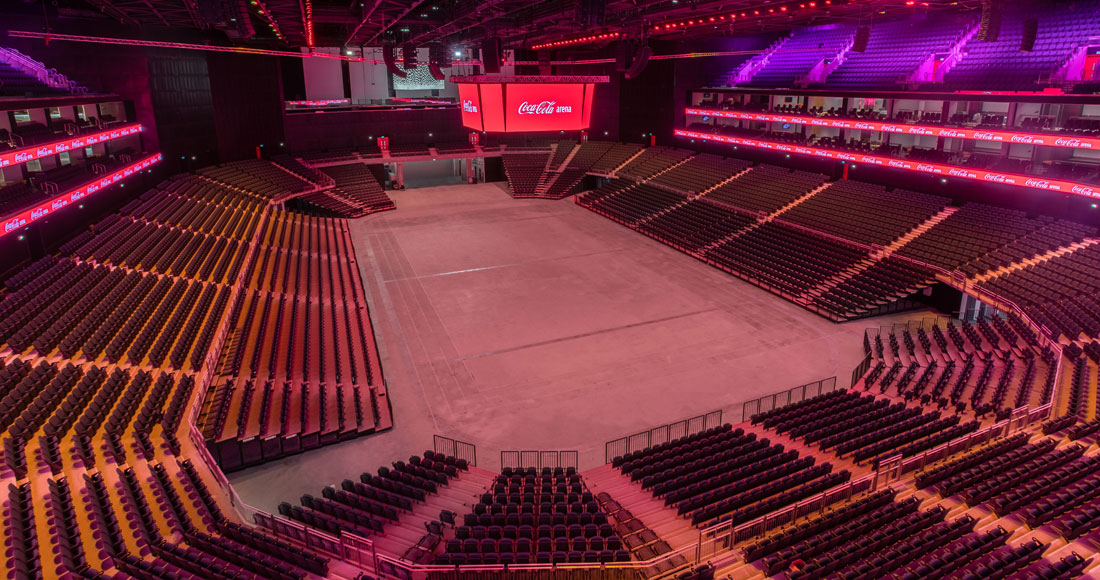 With flexible, swiftly adaptable seating and stage configurations, the 3,870 square meters of floorspace has the capacity of up to 17,000 attendees.  The first fully-enclosed and climate-controlled venue of its size in the region, the arena boasts superb acoustics and makes sophisticated use of technology. The façade is wrapped in a LED strip lighting system that can be programmed for striking visual effects. With a capacity to hold a load of 190 metric tons, the roof of the arena can accommodate even the heaviest equipment for awe-inspiring light and visual effect shows.
The first live performances at the Coca-Cola Area will be comedian Russell Peters on June 6, 2019 and musical superstars Maroon 5 on June 14.