Hailing from Noida, a planned city in the northern state of Uttar Pradesh in India, design duo Stem are led by the belief that objects can be emotional. After beginning their careers in interior design, co-founders Aman Bhayana and Sugandhi Mehrotra felt inclined to work on a smaller scale, from designing furniture and lighting to sculpture and installations. The studio's main aim became driven by examining the role of objects in a space and exploring materials and surfaces in a new light, where cultural and societal relevance reigns supreme. "Each product is a medium to express emotion, with honesty to the material and process," the design duo tells identity.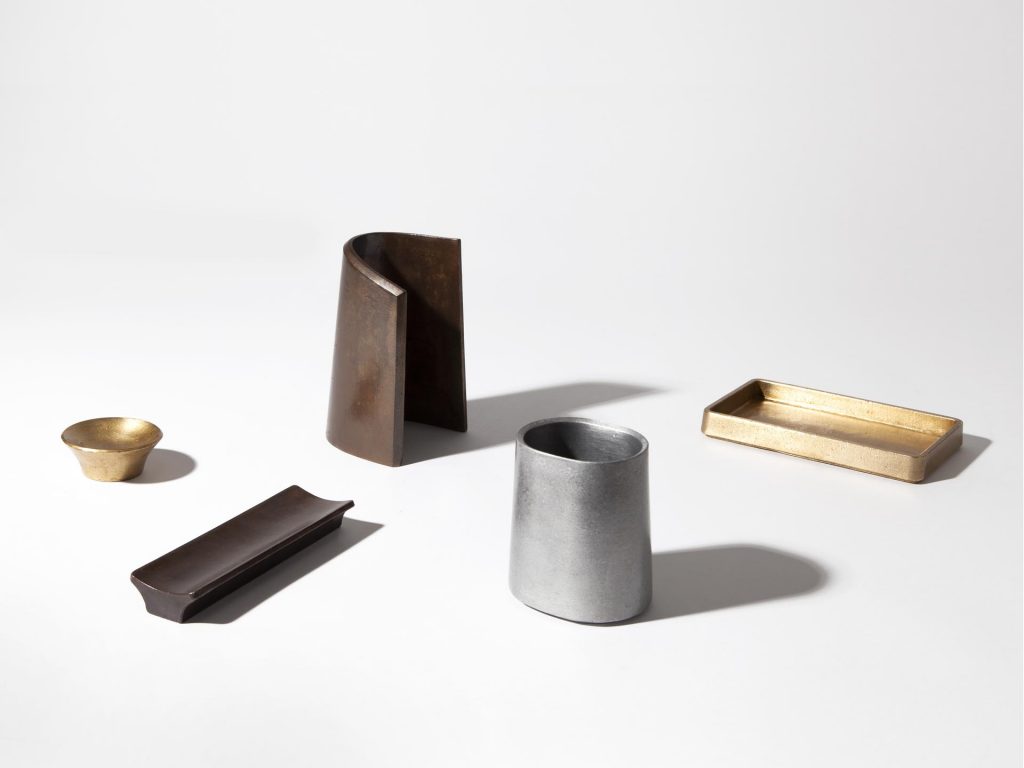 "Luxury, as we understand [it], is an emotional experience. We feel the need to capture this intangible aspect in our products. Our work explores boundaries between art and design, with each product aiming to bring artistic quality into everyday objects. The design allows us to shift the focus on[to] the craft, resulting in a meaningful relationship with the product."
Stem's latest Table Object collection is about "letting the material take over the conversation". Consisting of a bookend, pen stand, pen tray, table tray and paperweight, the collection draws inspiration from the idea of embracing beauty in its purest state. Sand-casted in solid metal by Indian craftsmen, the pieces in the collection celebrate artisanal craft and timelessness and are made in various solid metals such as aluminium, brass and gunmetal bronze with a darkened patina finish. The objects have been subdued to their minimalistic forms, letting each material reveal its distinctive personality gracefully and honestly.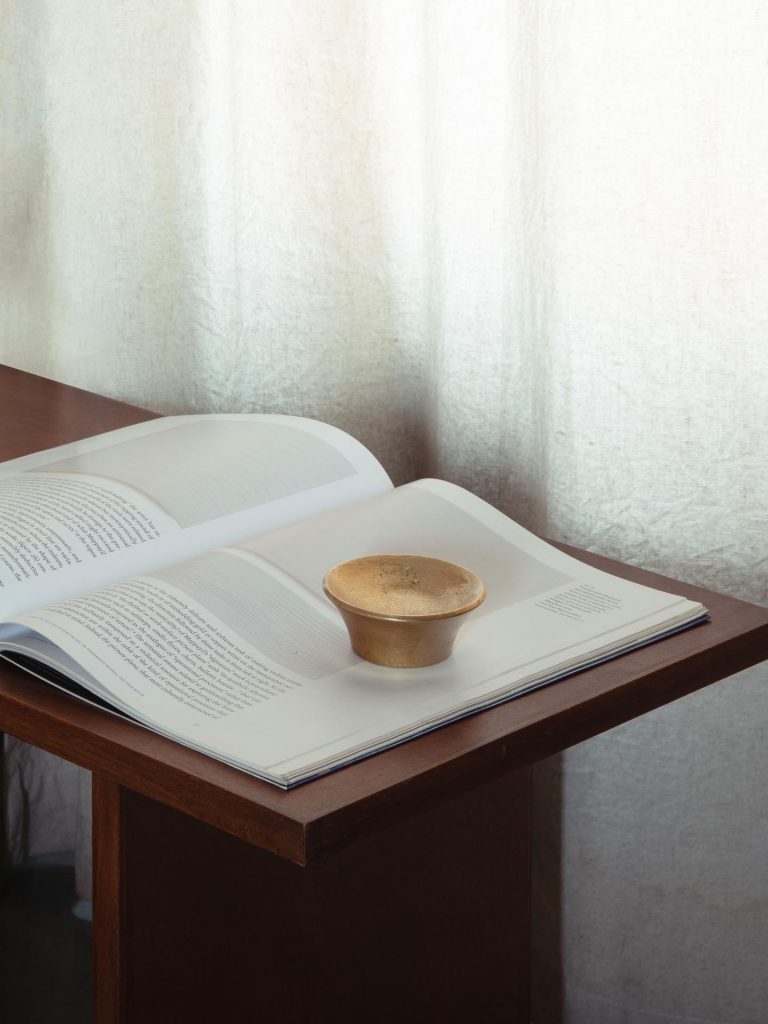 While aluminium is redefined into a luxury product – devoid of any layers of paint or ornamentation, and exposed in its natural state – brass is, in turn, expressed through its nostalgic nature, and allowed to gain a distinct patina on its surface. Lastly, the darkened gunmetal bronze gives all objects an antique appearance, being both subtle yet bold. 
"In today's world, where we are working in the age of industrial production, the handmade nature of products slows everything down and brings the essence of the human touch into our personal spaces," the duo explains. "It helps us build an innate connection with the maker at a spiritual level. By recognising the value of craftsmanship, we are able to have a more profound understanding to support artisans and help carry forward the traditional knowledge of materials and techniques. It provides a deeper insight into the culture and lifestyle behind the making of the product."