Some of the most revered artists and architects of the past (and present) have lived and worked in the same space. Think of Frida Kahlo and Diego Rivera's twin house – the other Casa Azul – designed by painter and architect Juan O'Gorman, or recently passed Spanish architect Ricardo Bofill's 'La Fabrica' – a converted cement factory outside Barcelona that housed his home and studio. For many creatives, merging home and work life is a natural occurrence because, after all, the creative process does not stop once one leaves a space of work; it is a continuous cycle of thought and creation.
In this spirit, a single-storey hacienda-style villa houses Bone's home and studio. Built in 1985 and located in Dubai's Jumeirah neighbourhood, it features ample arches, white stucco painted walls and terracotta roof tiles; and is surrounded by a forest of lush greenery including bougainvillea trees and other local flora. For Bone, this integration came naturally: firstly, because design is as much a part of their work life as it is their personal life; but also because it is a continuation of its formation as a studio.
Bone started in 2018 by co-founders Achraf Mzily and Natalie Mahakian when the two came together to collaborate on a project with no future plans in place. "It was more of an experiment," Mahakian recounts, "and it worked." Upon discovering common interests and a complementary vision of and approach to architecture, the duo began collaborating with other creatives on a small number of projects. The team has since grown to seven people, some of whom were part of the studio's beginnings, working in a one-bedroom apartment. The move to the new space happened last year.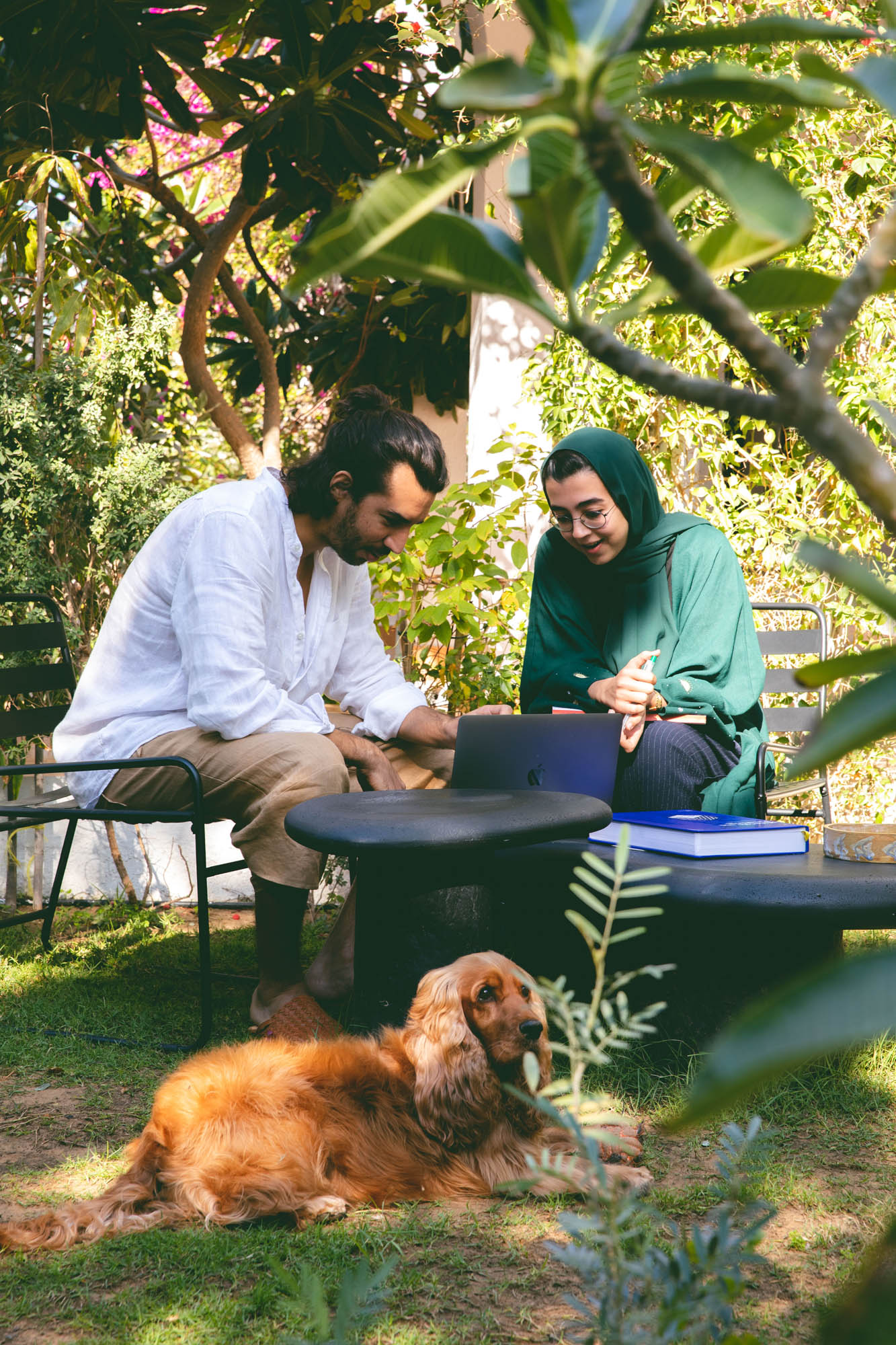 "I think for us, our work and our life from the beginning has been very much integrated. We've never really separated the two… and we are happy with it," Mahakian begins. "Design for us is a passion and everything we do revolves around this common practice. [It is through our travels that] we discovered the way people live across Mediterranean cultures: there is this beautiful manner of taking things easy and living in a way where your happiness comes first. And being in a city that is ever-changing – the technology, the architecture, the construction is all so fast – we quickly realised that if we are going to be here, we had to create our own sanctuary and our own way of life, whether we are at home and working, or out in nature, discovering parts of the UAE. It keeps us grounded to who we are."
"When we found this house, we didn't even hesitate," Mzily remembers. "Just seeing everyone sitting in the garden and taking breaks and walks in between – it reinforced everything we believe in."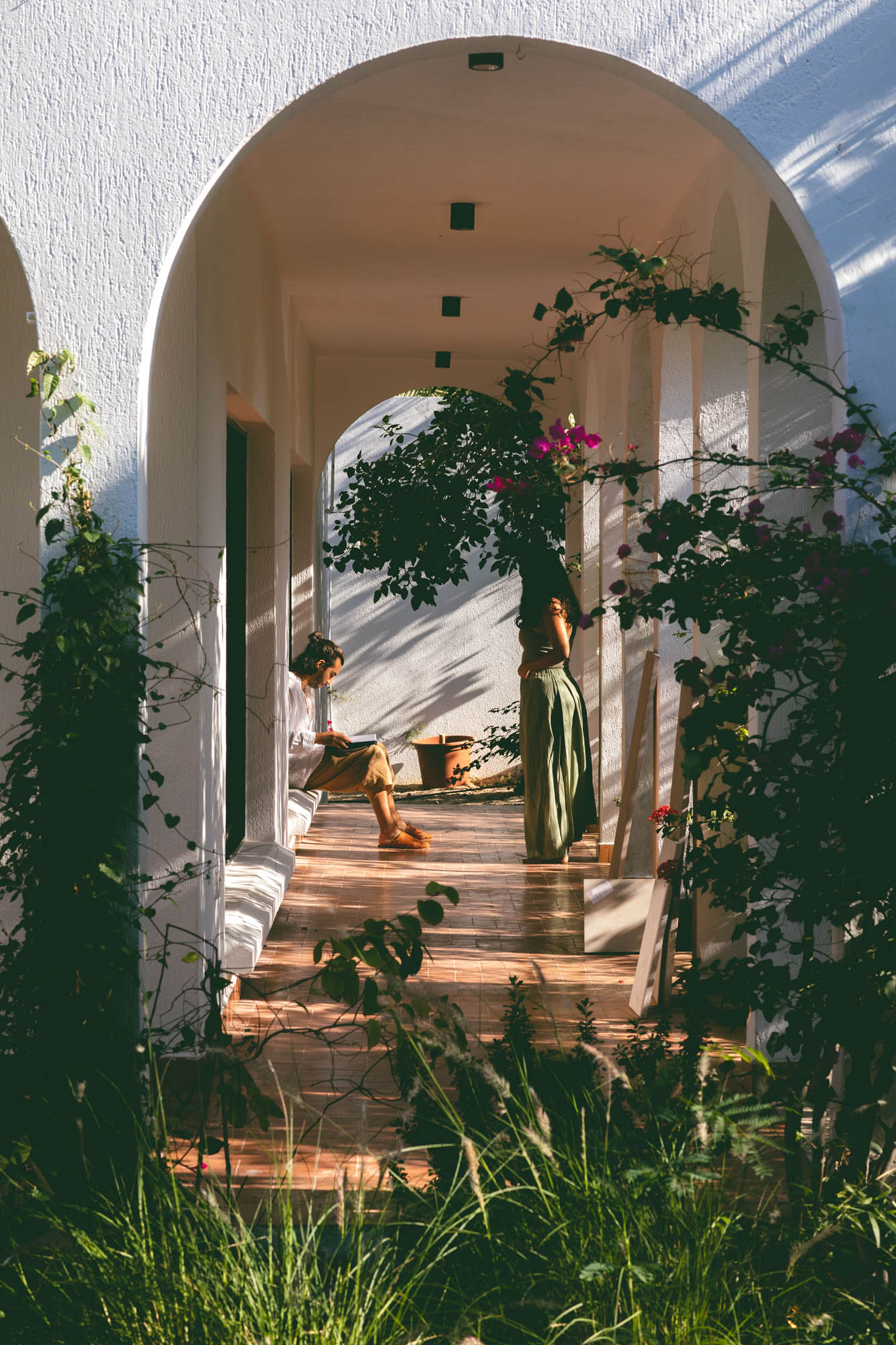 In response to the fast pace that often dominates the architecture industry, Bone is taking a step back. Whether it is by remaining selective on the number or type of projects they take on at a time (no more than three), or staying true to using natural materials, the studio aims to show that there are alternative ways to practicing within the field.
"If you're really passionate about what you're doing, you don't have to follow a common path. If you see architecture in a specific way, even if it is more abstract, you can still pursue that. But you need to be kind of brave. You need to grow and nurture yourself and understand what it is that you want, and also look into other fields to see how they work and how it can be integrated into what you love and what you do. And if there isn't a demand for something, you create it – and create a new way of living," says Mahakian.
Mzily describes the dynamic in the studio as being closer to an artist's studio than a corporate office, where the team upholds a hands-on approach across all projects, playing a major role in the handling of materials, site supervision and close collaborations with craftsmen and specialists. 
"I don't even want to call it working – we are creating. It's like a painter, painting on his easel every single day; it's the same thing with us. And we don't want this to be limited to just sitting behind a desk. Every single day in the studio is different – there is never a routine, and we always make sure that people within the team are doing different things: going out, meeting people, being on-site, exploring and learning. Life is flexible. And we bring into it the things that we are passionate about."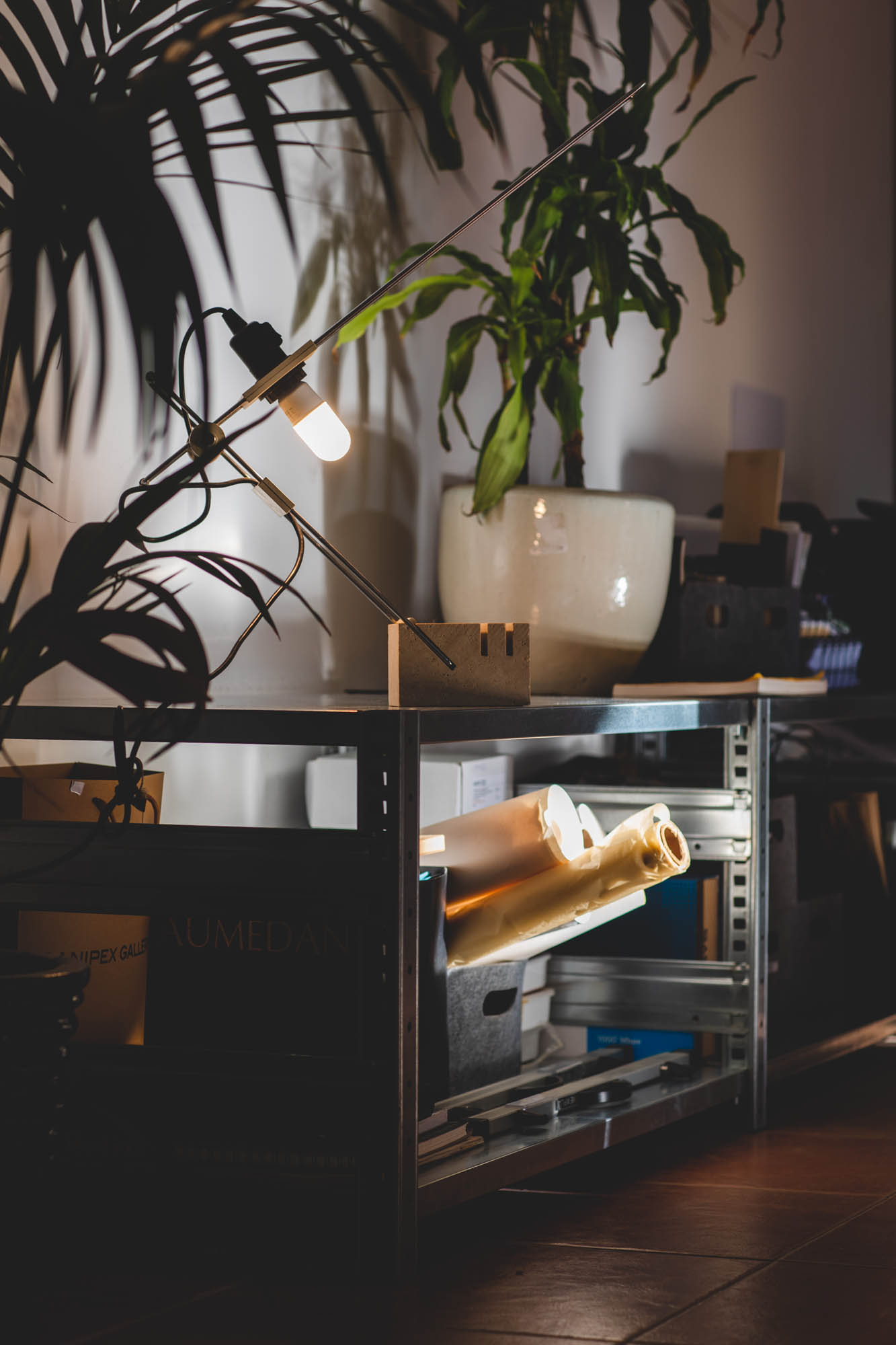 Bone's focused number of projects ensures that the studio is involved in all areas of the work – an approach that has been established since its founding and is to remain as a core part of the practice's ethos.
"I think in order to know how to design and build, you must know what you are dealing with, and you cannot just rely on the specialist to inform you; you have to inform yourself. And if you know how a material responds and reacts, you will be able to have better solutions when you design, and I think this is part of why we are doing what we are doing," says Mahakian.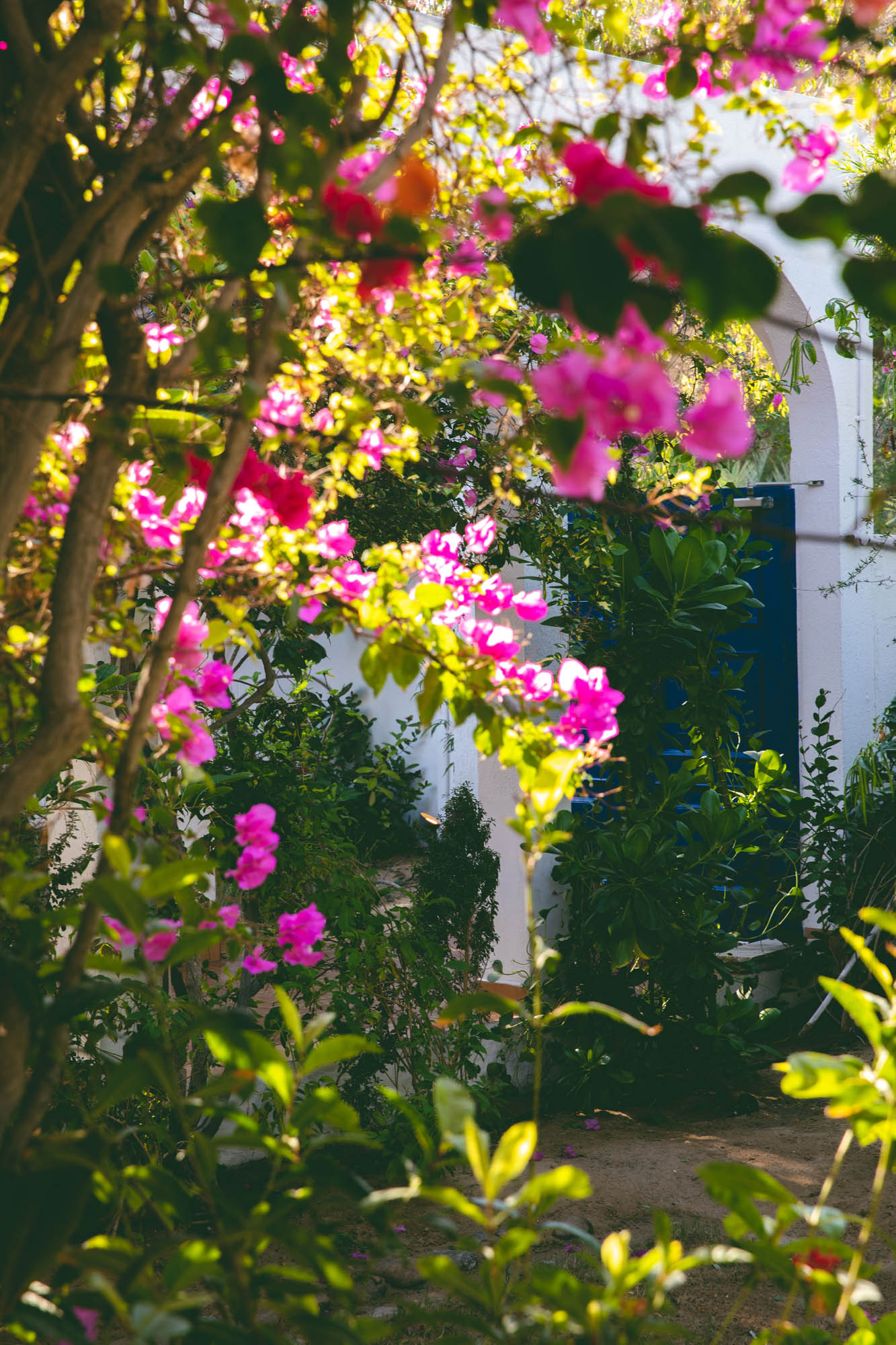 Mzily agrees: "Visiting the different specialists who will be working on your projects is essential, and it is something we always do. How can you know the door that you designed without seeing the person [who] makes it? Visiting these makers opens up so many different opportunities and possibilities because you learn so much about the process, and it keeps you informed on the potentials and restrictions of different techniques and materials."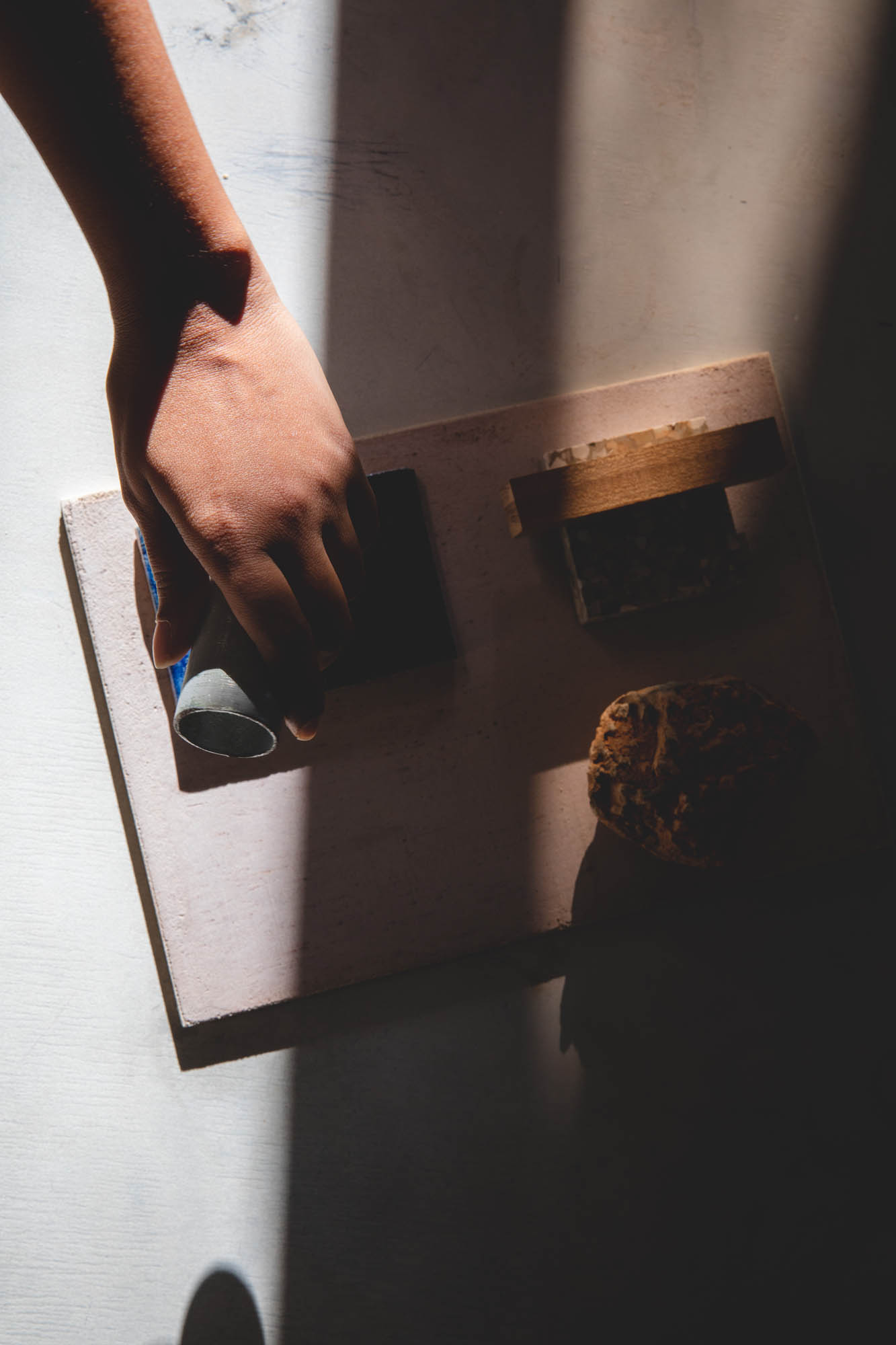 Many of Bone's completed projects are F&B spaces, such as La Petite in Al Ain, Terra Eatery in Dubai and the recently completed artisanal bakery in Dubai Design District called Bageri Form. While the duo don't assert to a signature style in architecture, many of Bone's projects sit at the unusual nexus of nature and Brutalism, where monolithic forms are complemented by materials of the earth, such as clay and natural woods.
"In Brutalism, you are just using the building material as the finish itself – and yet concrete in its essence is a heavily processed material," Mzily explains. "[With Terra], we looked at something that generally comes from the earth and [at] using it in its very simple form and with as little processing as possible – and translating that in the space in the same way concrete is translated into Brutalist buildings, and seeing what the result is.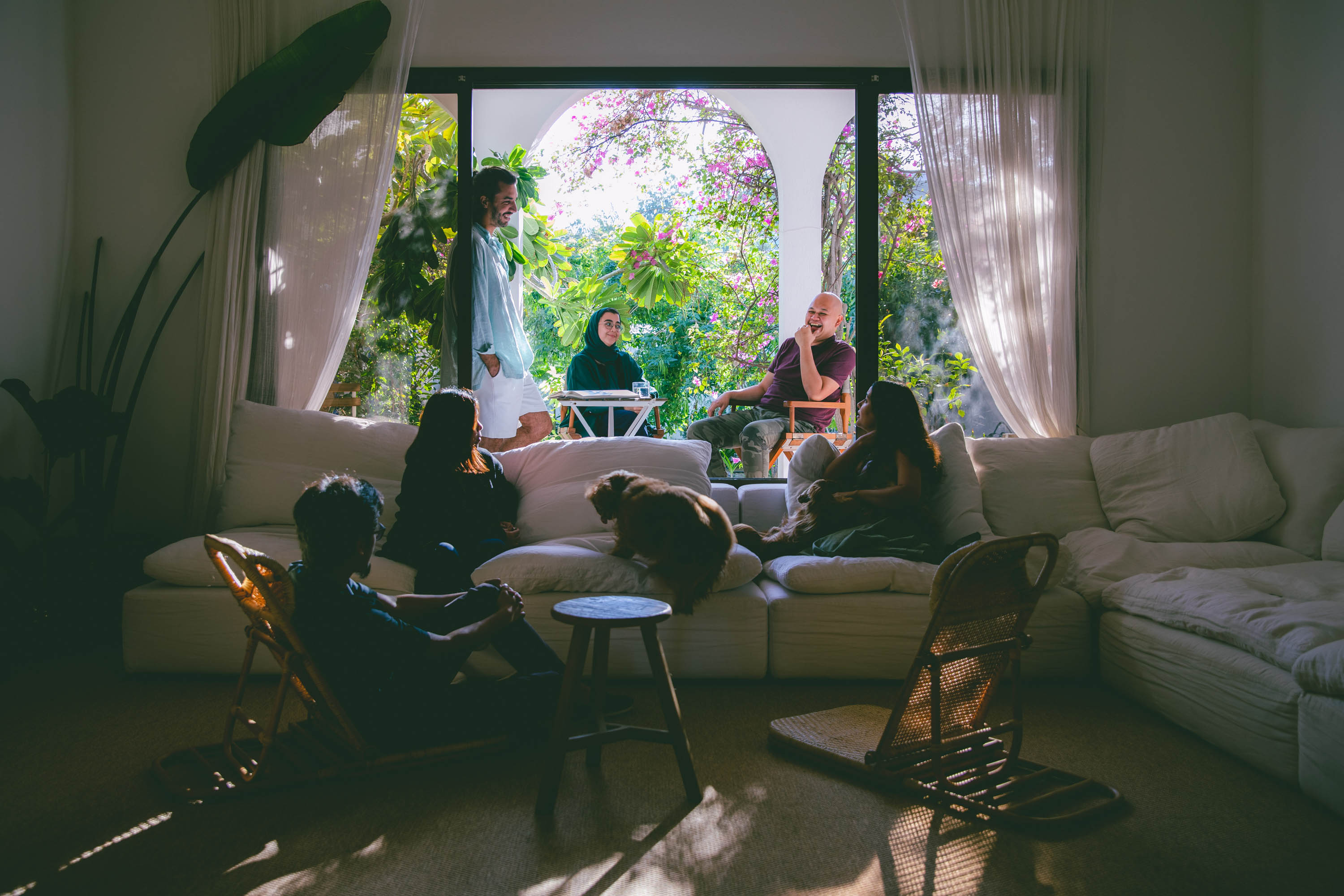 "I love when people say, 'this reminds me of something, but I can't tell what it is'," he continues. "It means we are challenging you as a visitor, because we are merging styles and architectural gestures in a way that is sparking curiosity and a sense of nostalgia – although you can't put your finger on what it is. And this goes back to merging Brutalist forms – which everyone is familiar with, and are expecting to see concrete beams, columns and flooring – with something that is more 'countryside', like your grandfather's house."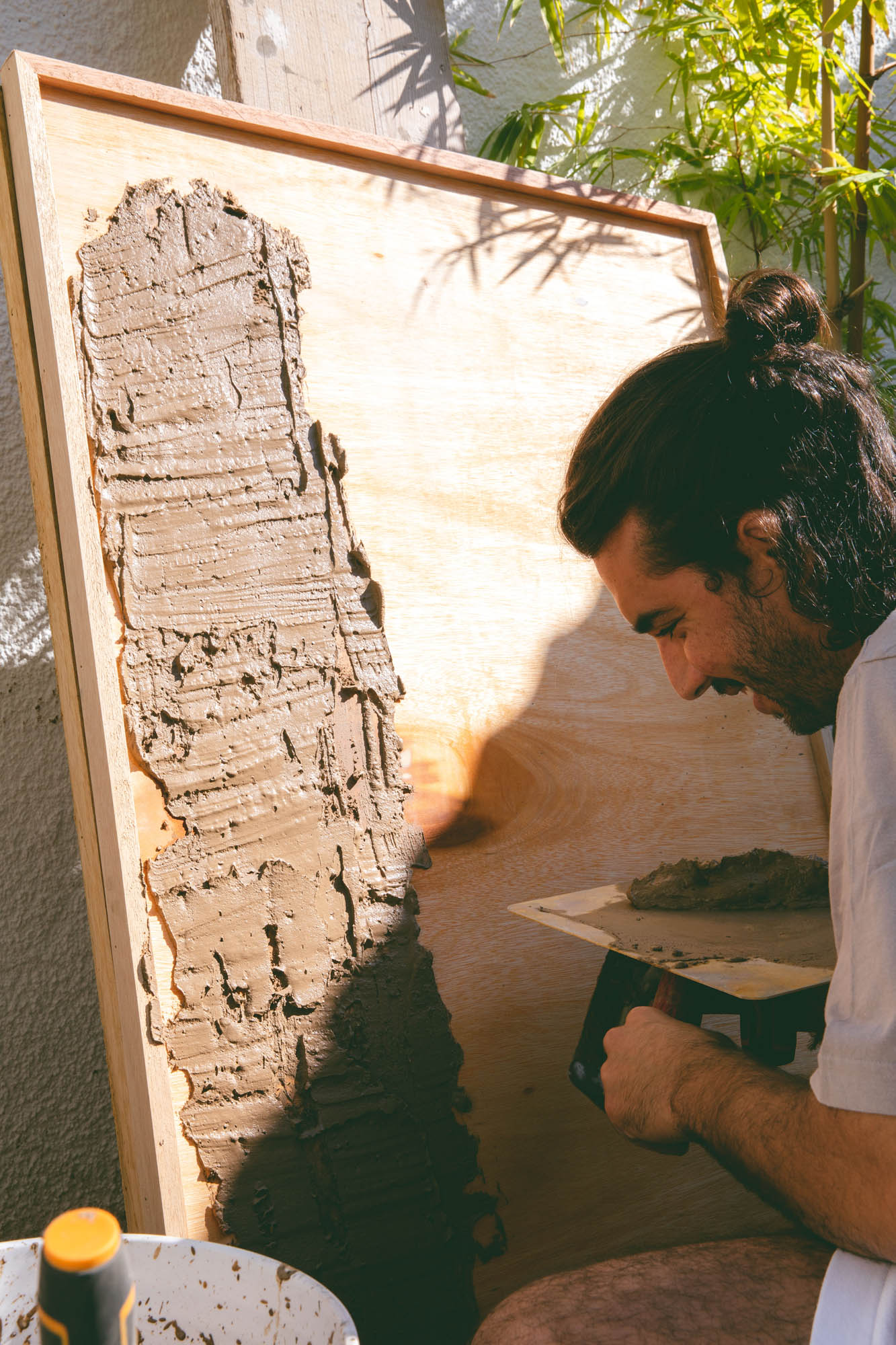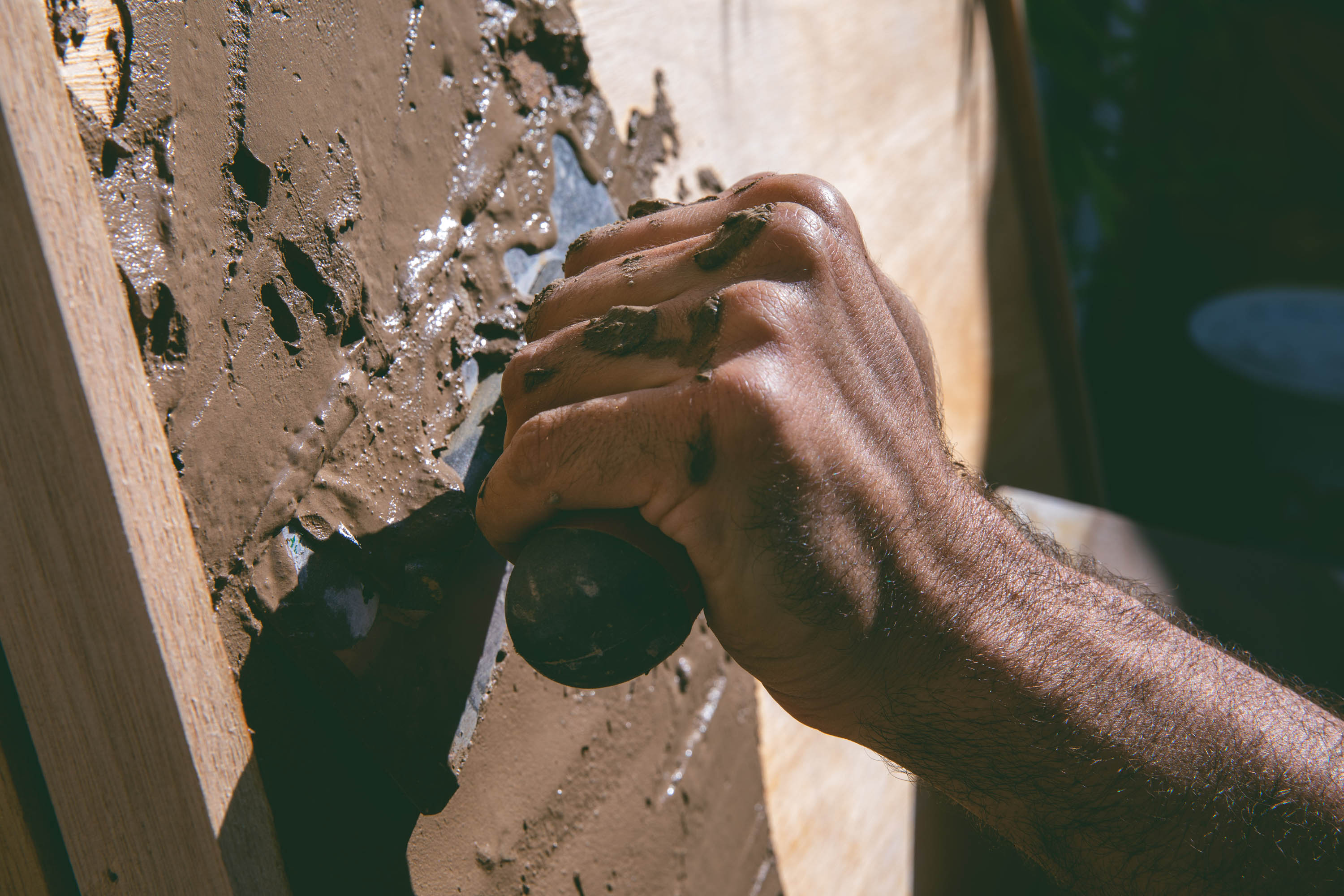 At the moment, Bone is on a path to expanding its scope and focus, casting its net to potentially include product design and wider involvement in the hospitality sphere.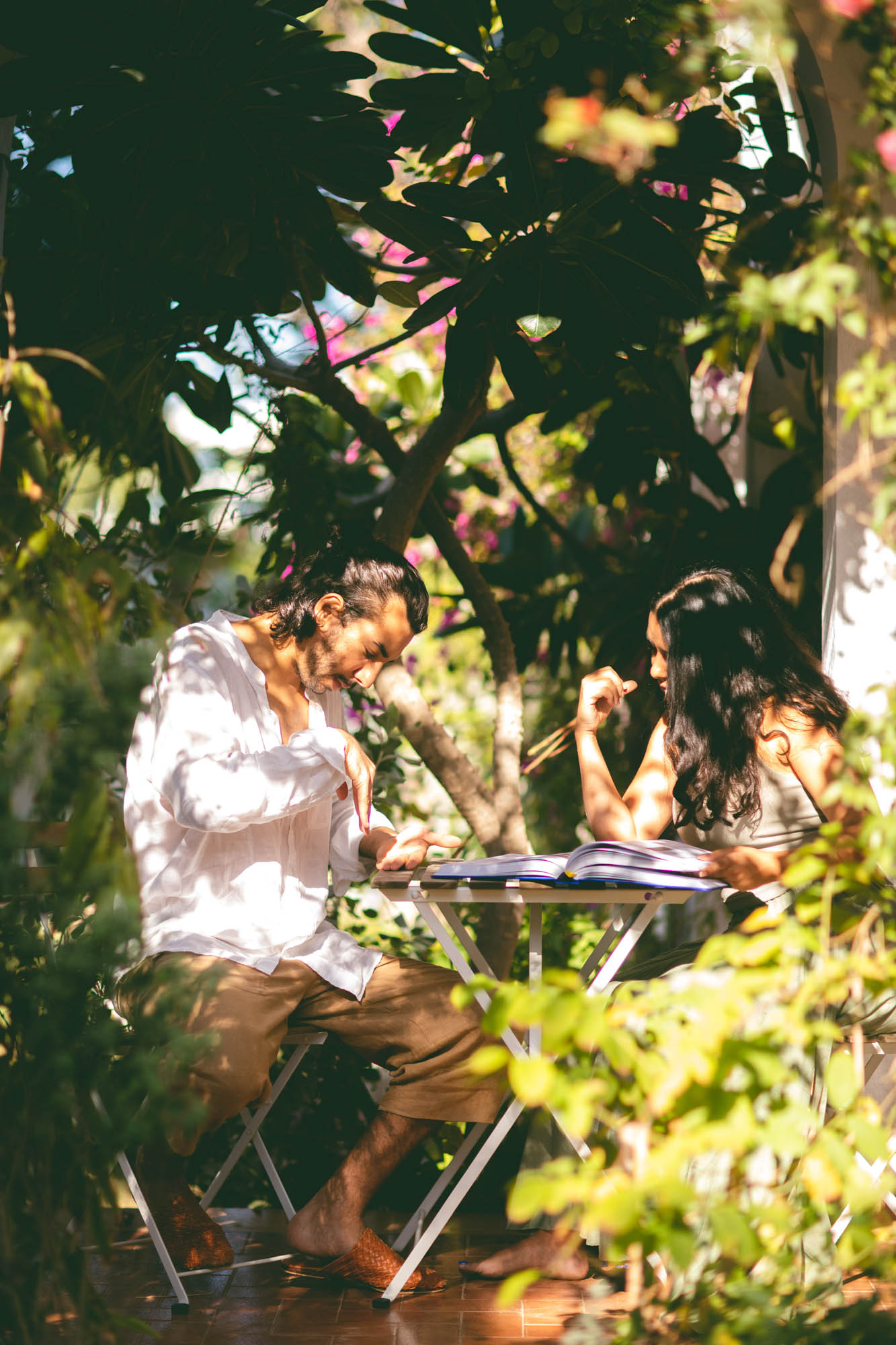 "The hospitality industry is something we gravitate towards, being able to look at how architecture and nature can be one. There is a vision of how we see the truest form of architecture that we still haven't been able to implement; and we have realised that we don't necessarily need a client to implement it, we could somehow be our own client," Mahakian concludes.
Photography by Joachim Guay