One of Italy's leading architect's latest launch with REVER is giving back to the community amidst the COVID-19 pandemic.
Marco Piva has released his latest collection with the outdoor furniture company, the Versiilia collection. As part of efforts to help the community, REVER is donating a portion of the revenue to the Italian Red Cross.
To help the country amidst the current adversity the country is experiencing due to COVID-19, REVER has announced it will be donating 10 per cent of the revenue to the charity for every product that is sold online.
The latest collection from Piva is inspired by a journey travellers take along the coast of Tuscany, the collection exudes the calm nature of the still sea.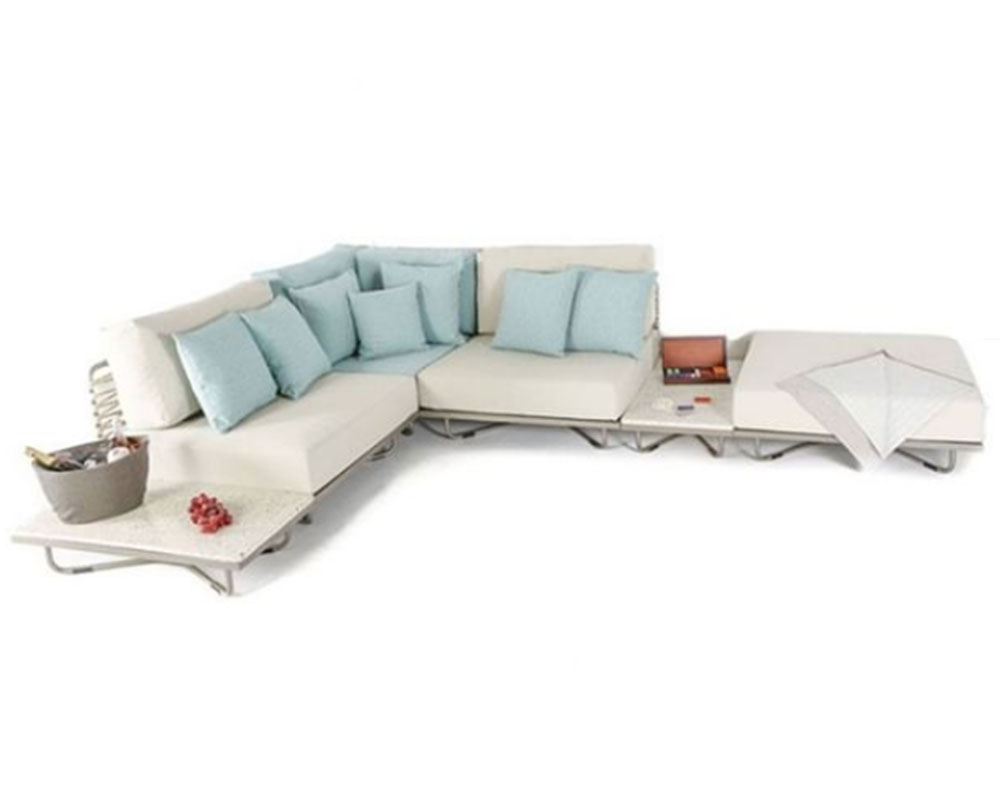 Piva uses a mixture of textures in the collection including cloths, metals and ropes, infusing earthy and muted tones in the furniture which perfectly blend with the outside world.
The viareggio sofa, armchair and pouf create the perfect balance between bold and understated. The blues and greens used and the clean lines in the designs create a relaxing atmosphere.
Meanwhile the other six designs by the president of the identity Design Awards jury, offer a more muted colour palette. The forte dei marmi sofa, the pietrasanta chairs and the pietrasanta stools all incorporate ropes into their designs, as well as metals which gives the pieces a contemporary twist.
Similarly metals are also mixed into the designs of the coffee table viareggio and coffee table dei marmi, with latter having a more granite finish and the former more of a marble finish.
All of the materials and colours used a mean to "harmonise with different outdoor spaces — the sea, lake, mountains and exclusive yachts".
For every piece bought a portion will be donated to help those worst affected by coronavirus in Italy.