Like many other furniture brands in recent years, Hem regularly invites international designers to collaborate and create unique pieces that speak to its customers. This is the first time, however, that the Stockholm-based company has called on Kwangho Lee, who currently lives and works in Seoul.
"Kwangho is constantly at work and relevant, fully relying on his instincts and curiosity," says Hem founder and CEO Petrus Palmér. "For us, any new design that gets brought to the world needs to have a unique voice and story, and to resonate deeply with the audience."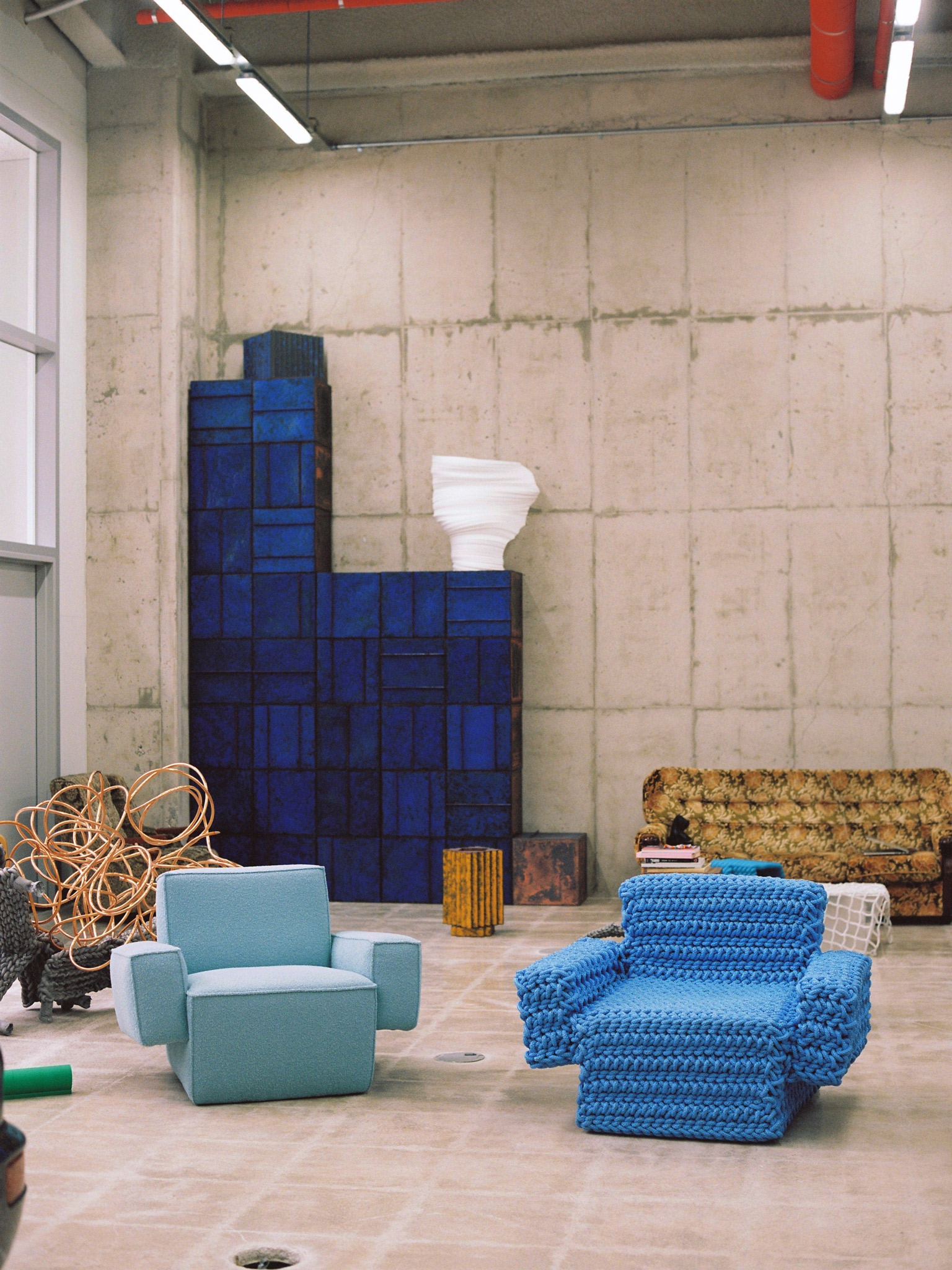 It is no coincidence that the South Korean designer appeared to be the perfect match for the brand. "Kwangho stands out as a highly original designer and artist, someone who is motivated by creativity and craft, who draws – in a seemingly frictionless way – from ancient craft references to pop art. He applies his craft and creativity to fashion, sculpture, interior design and now industrial design."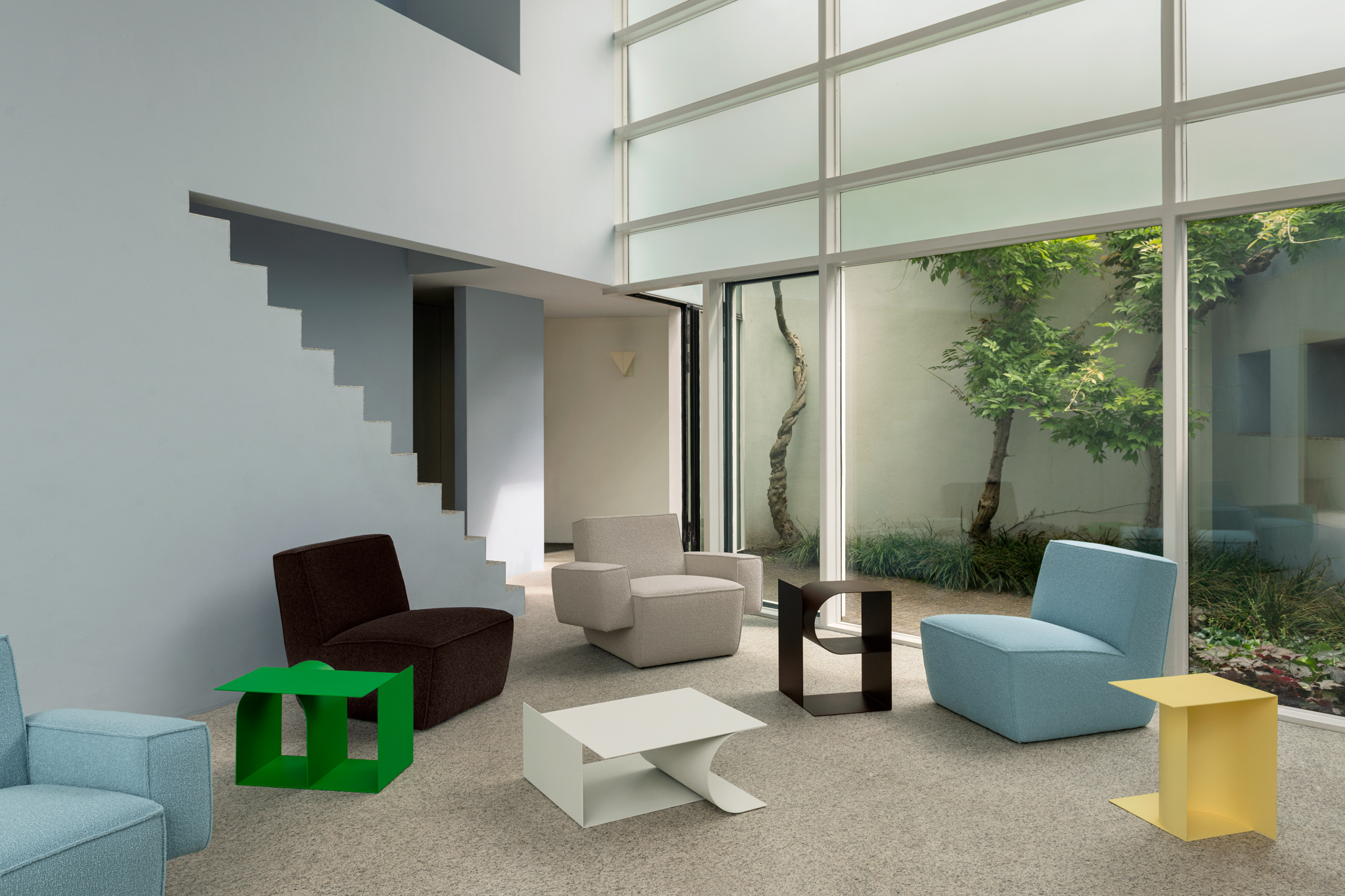 Having always loved hand-making things, Lee – who studied metal art and design – has his very own way of looking at everyday objects, which helps him develop new functions and meaning through his work. In 2009, at only 28 years old, Lee introduced his Obsession series that revealed how rope – through knotting techniques – could be used to shape furniture. These fascinating pieces were the starting point of the designer's new creative adventure with Hem, which has resulted in the recently launched bold Hunk chair.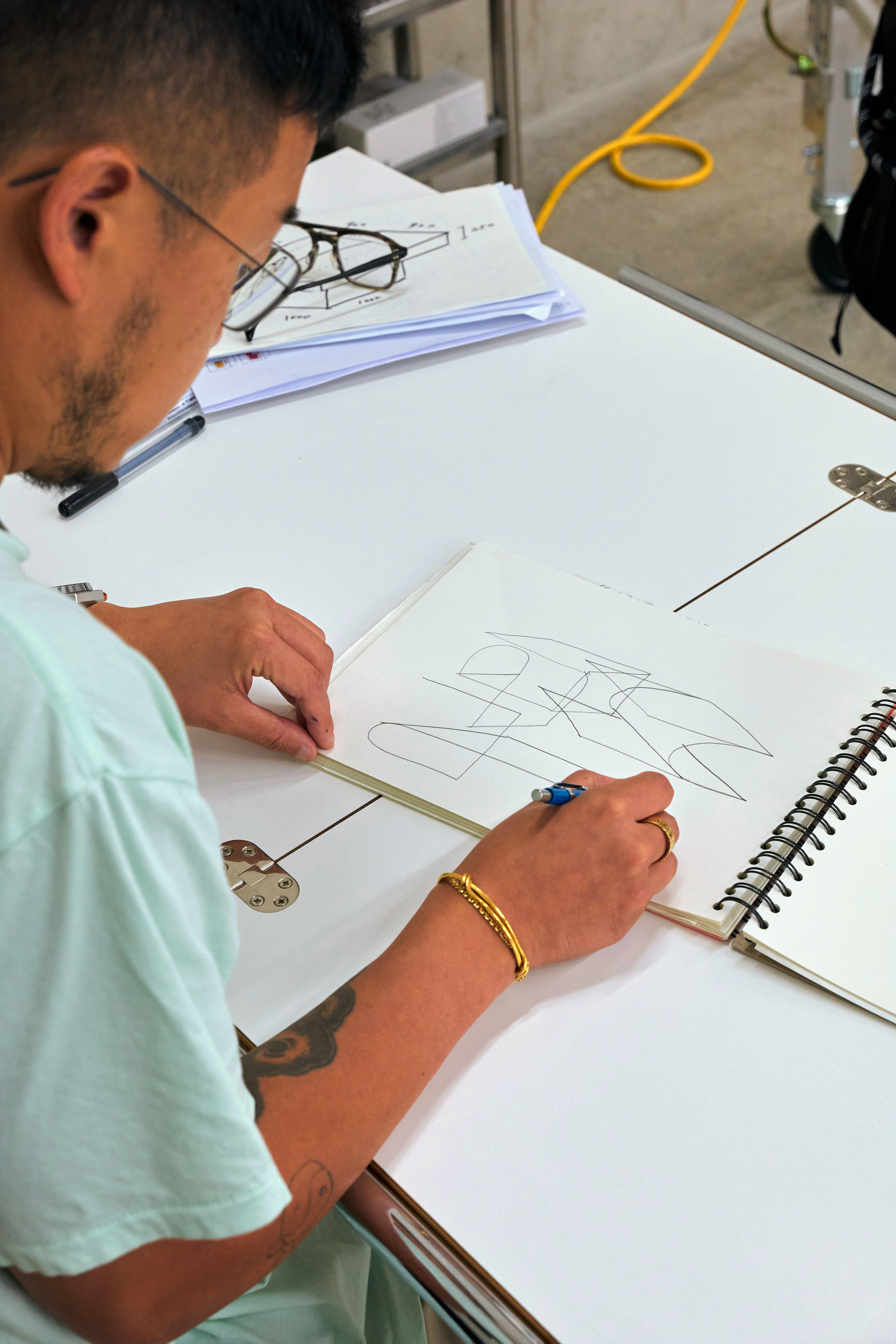 "Working with Hem for the mass market was like any other commission at the outset, but the fact that it targeted a [larger] variety of users and collectors was pretty exciting," confesses Lee. "[This collaboration] required a slightly different way of using my time. It was a great experience because I could learn a new side of manufacturing… Shape, material, colour – all of these basic but essential elements were discussed together."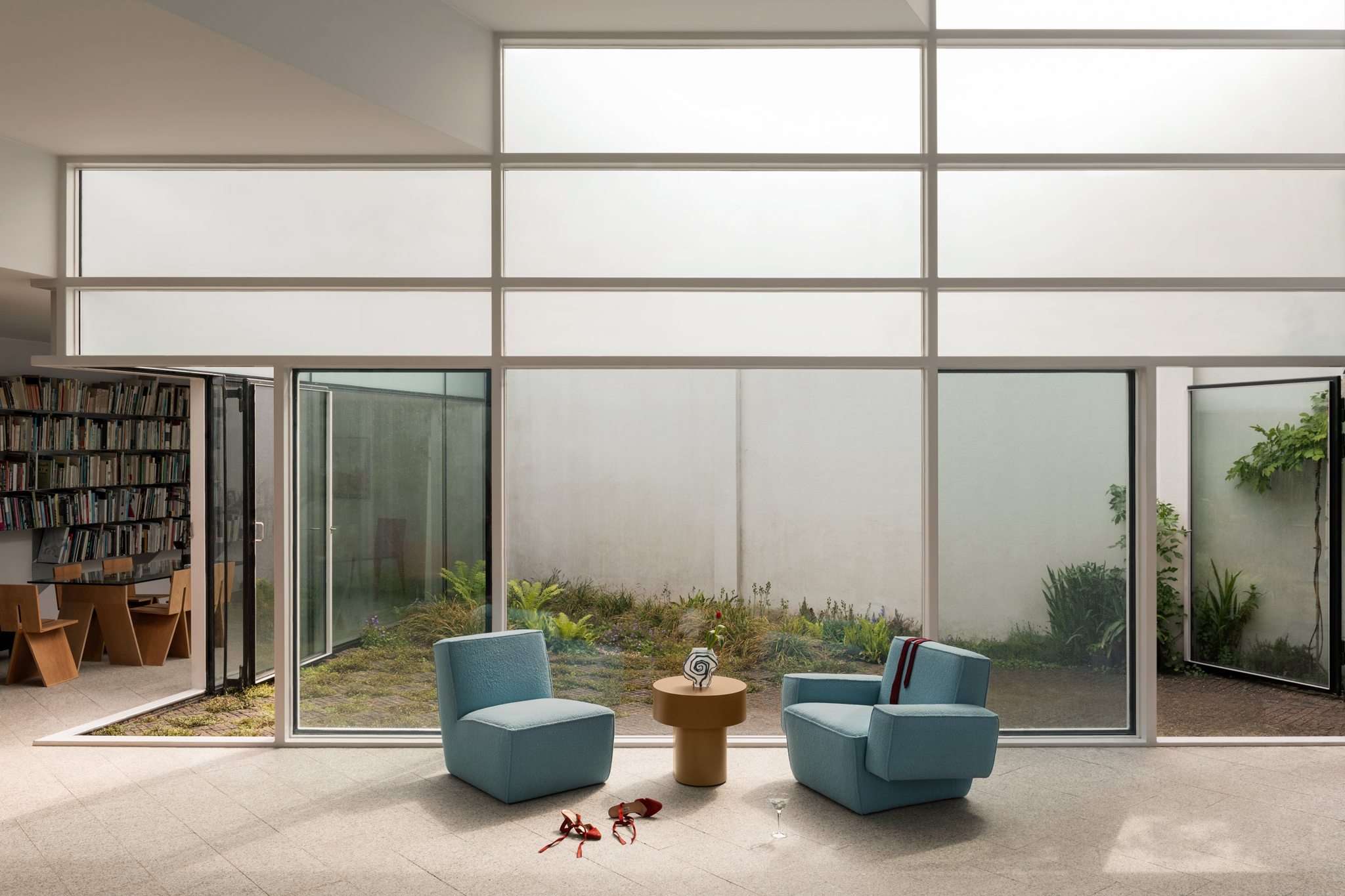 Ideal either for a home environment or hospitality and office spaces, the Hunk chair – available in Swan, Chocolate and Icicle colours, as well as with or without oversized armrests – was almost entirely influenced by natural materials. Instead of using plastic and traditional furniture foam for the upholstery, natural rubber and coconut fibres were employed.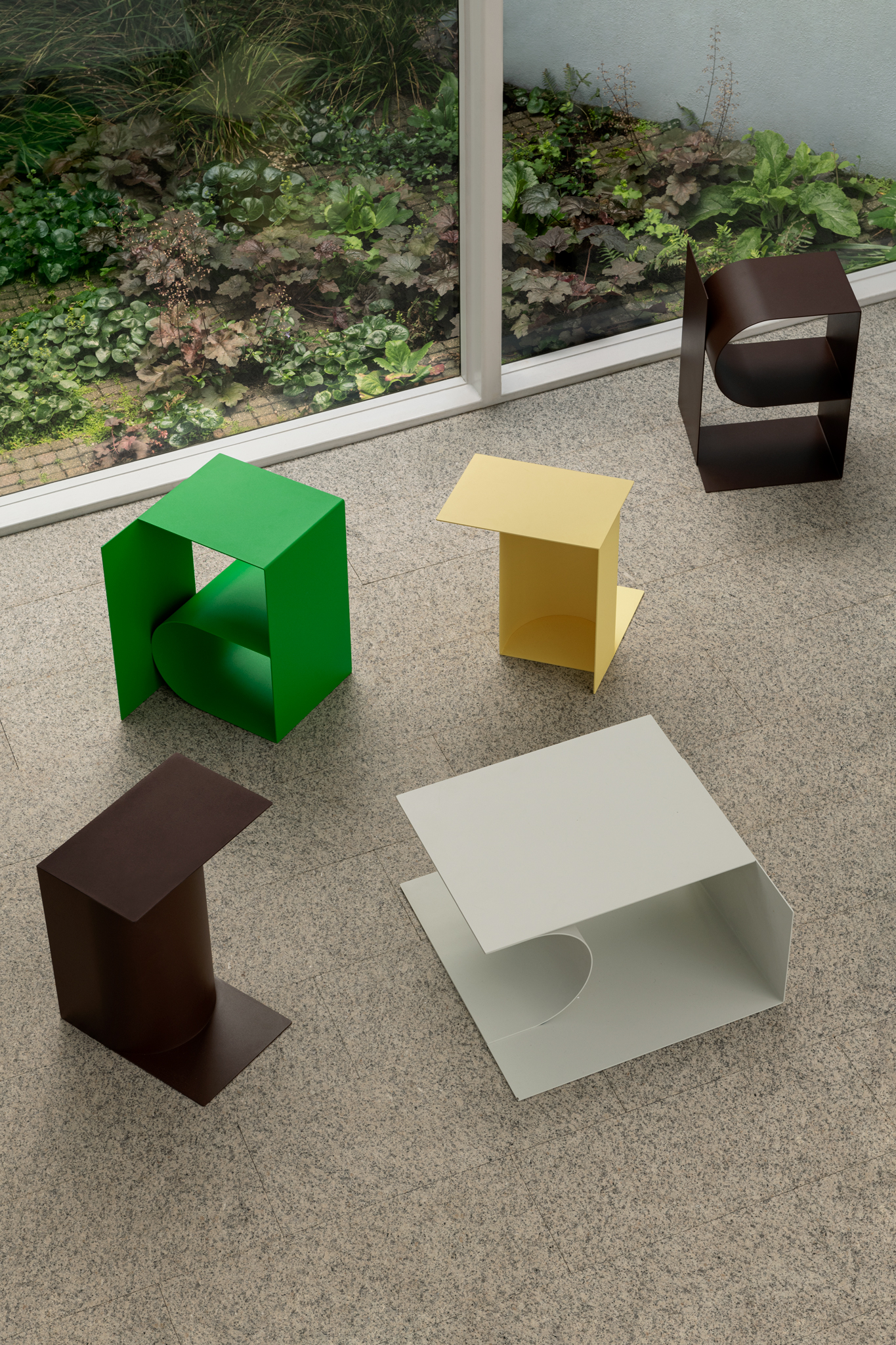 In addition to this piece, Lee and Hem also worked on the collection of Glyph tables, which, depending on how they are positioned – upright or on their side – can have multiple functions, including that of a side table, nightstand or hall console. Inspired by hieroglyphics, this series is an ode to Lee's work, with metal crafting applied to sturdy sheet steel covered in a powder-coat finish of green, yellow, chocolate brown and grey-white.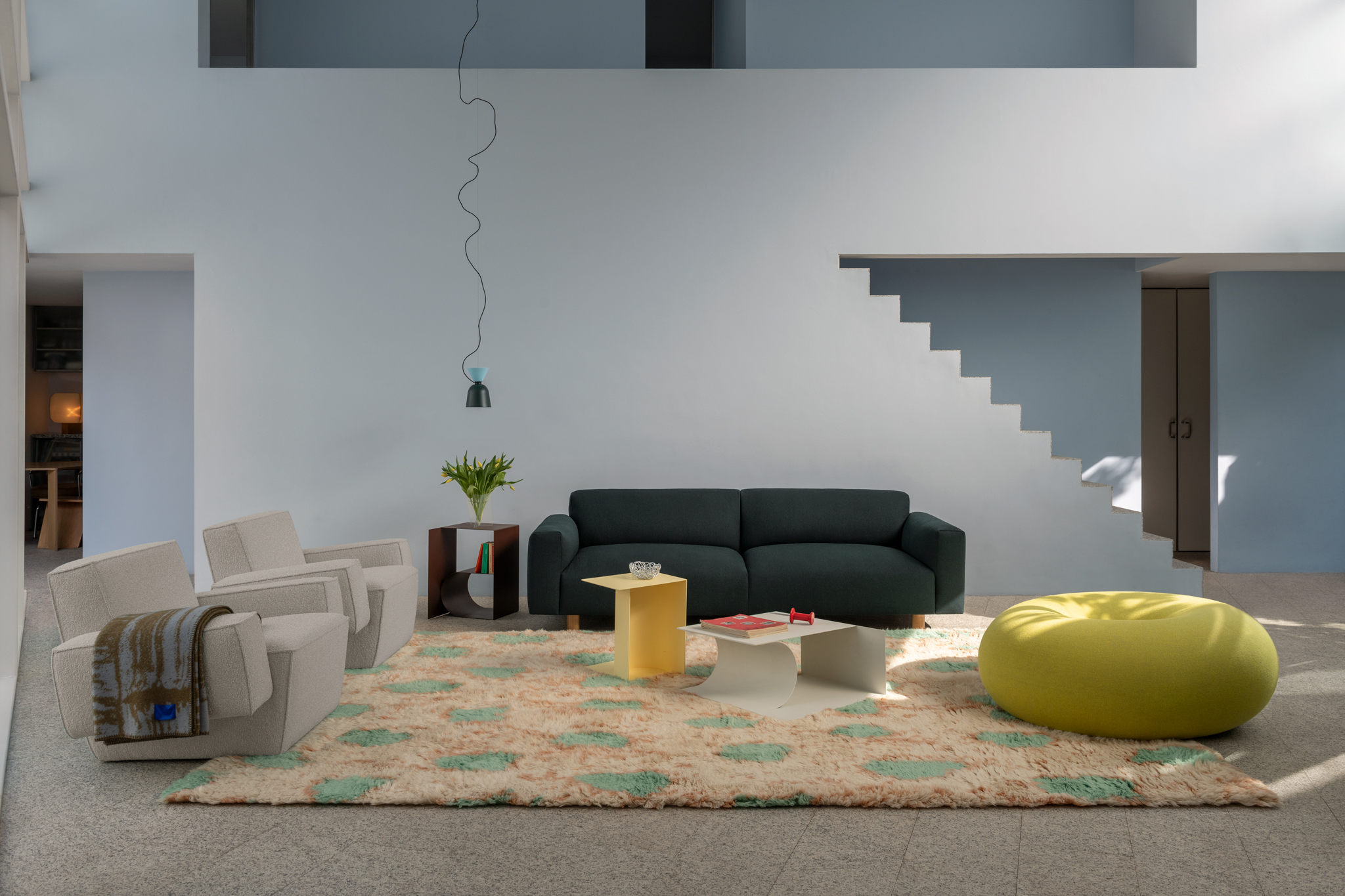 While Lee's work is part of the collections of the Montreal Museum of Fine Arts and the San Francisco Museum of Modern Art, these new pieces with Hem give us an opportunity to get closer to his creative world.