Last year saw the home take centre stage as more people spent time indoors with additional time on their hands to consider innovative and stylish ways to give their spaces a facelift. Whether investing in a full refurbishment, redecorating certain areas of the home or simply indulging in new furniture and accessories, the excitement to breathe new life into one's home was apparent – and still is now.
Here, we round up a series of furniture and homeware collections to elevate residential spaces. Be it whimsical or timeless, these pieces from established and up-and-coming designers and brands cater to an array of tastes and styles.
---
Officina by Ronan & Erwan Bouroullec for Magis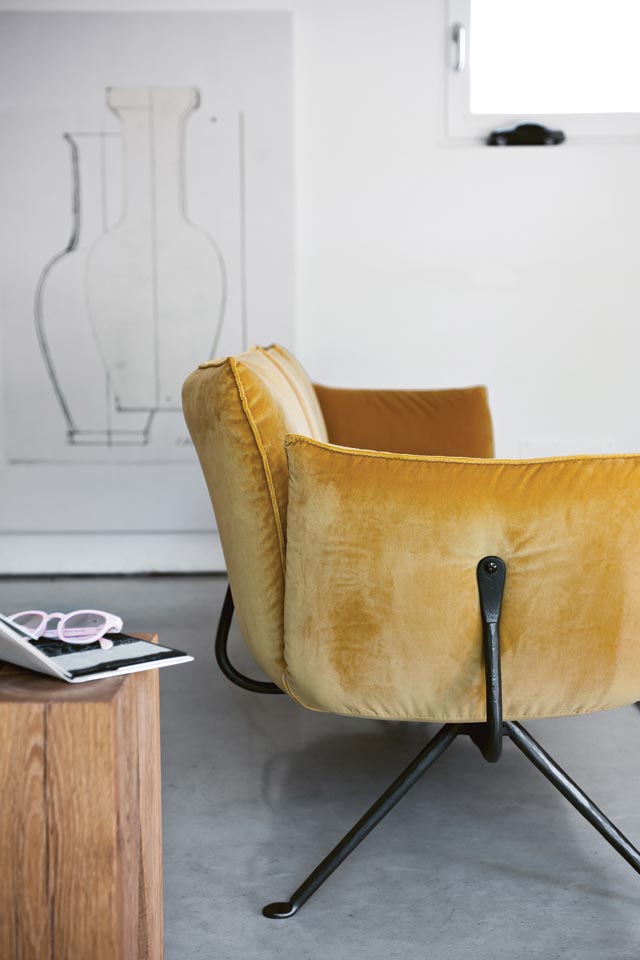 Italian design and traditional craftsmanship are harmoniously combined in the Magis Officina collection which explores a new creative language through the ancient fabrication process of iron forging. Throughout history this technique has been used to create an infinite number of everyday objects and decorative artefacts. The products in this collection feature a typical wrought iron structure and finish that gives them their design object appeal, while bringing the allure of a raw material handed down through centuries. The distinctly industrial feel of the collection lends itself to create interesting contrasts in any setting. With the launch of a two-seater bench and a selection of upholstered pieces including an armchair and an ottoman, as well as two-and-three-seat sofas, the collection is alive with slight imperfections that adds to its distinct quality, while embracing a refined and elegant spirit.
---
VIDIVIXI 2020 Collection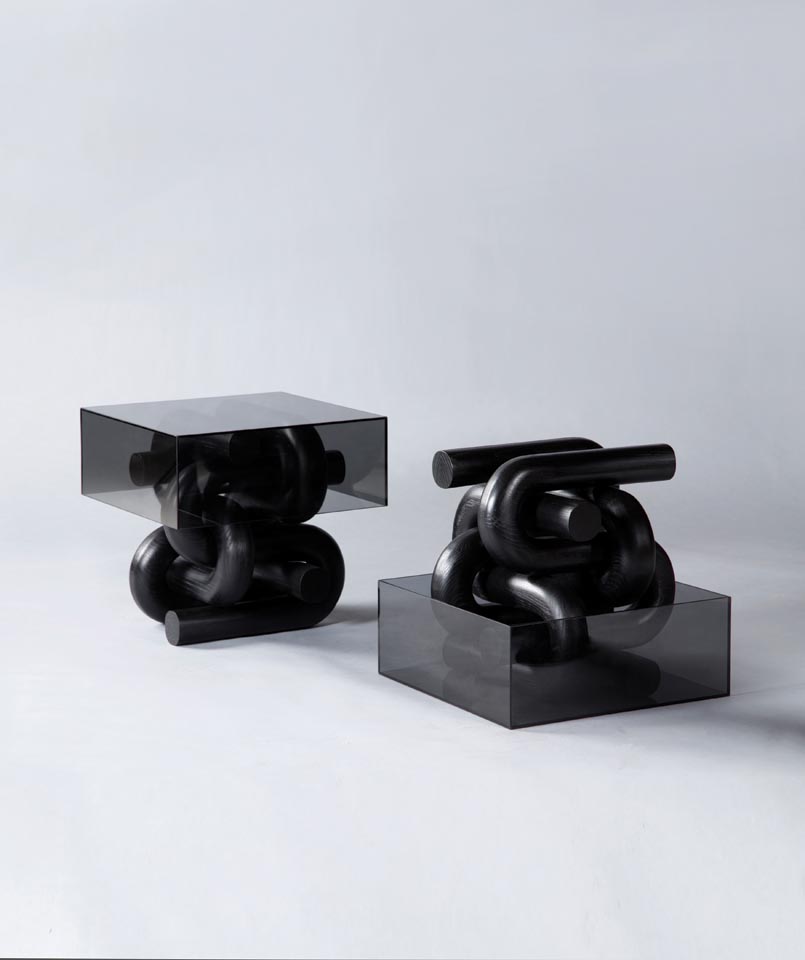 Mexico City-based VIDIVIXI is one to watch. Founded in New York City by designer Mark Grattan, who was later joined by his business partner Adam Caplowe upon his move to Mexico, the brand encompasses what the duo calls the ethos of  "the vogue of modern living", where the worlds of vintage, classic and modern combine to birth a range of timeless objects that are able to thrive in diverse environments.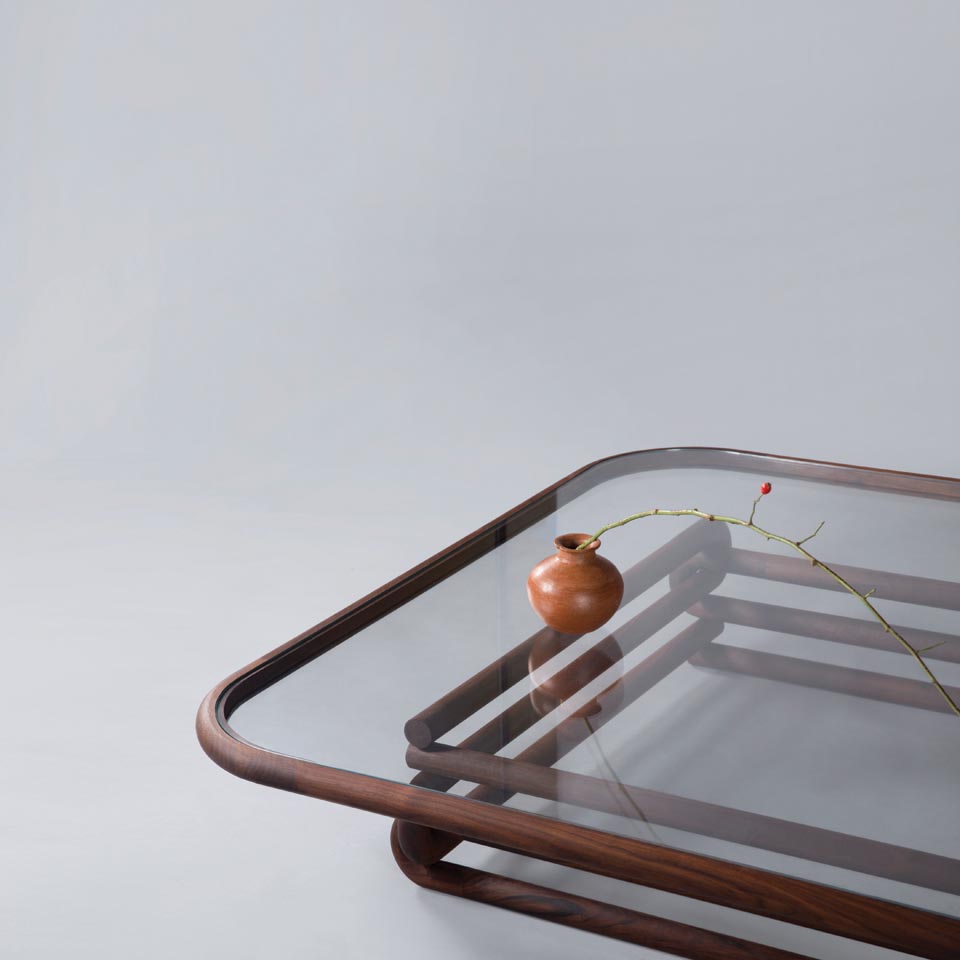 Its latest collection fuses warm voluminous forms and bold graphic contours reflecting upon themes of repetition, curvature and simple shapes that are combined to create the individually striking pieces of the collection. From rolling organic profiles to linear accents and a muted colour palette, each piece in the collection is a hero in and of itself – evoking a richness in material, form and hue with bold sensuality.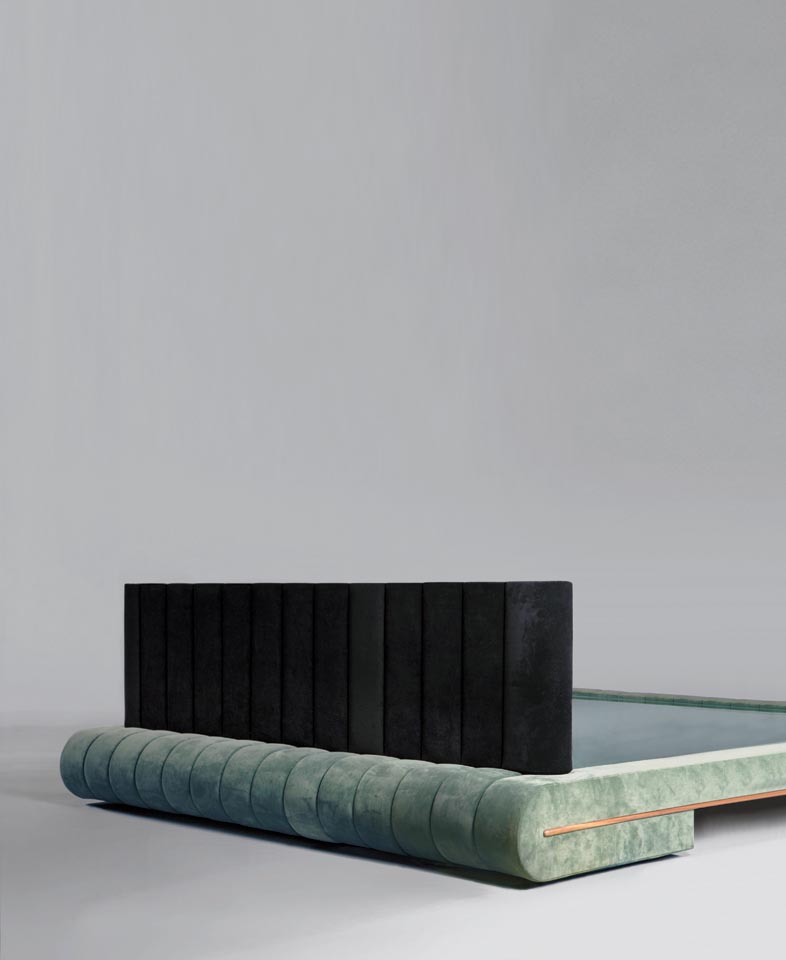 Its iconic platform bed frame that has graced many Pinterest boards and Instagram pages since its launch now comes in a new two-tone colour way of green and black, stretching around a folded mattress frame that is inspired by traditional Japanese furniture. VIDIVIXI's new collection is currently being showcased at its recently opened Mexico City showroom,  which sets each piece in a moody, theatrical setting that is both sensory and seductive.
Photography by Jorge Abuxaqui
---
Diesel Living for Moroso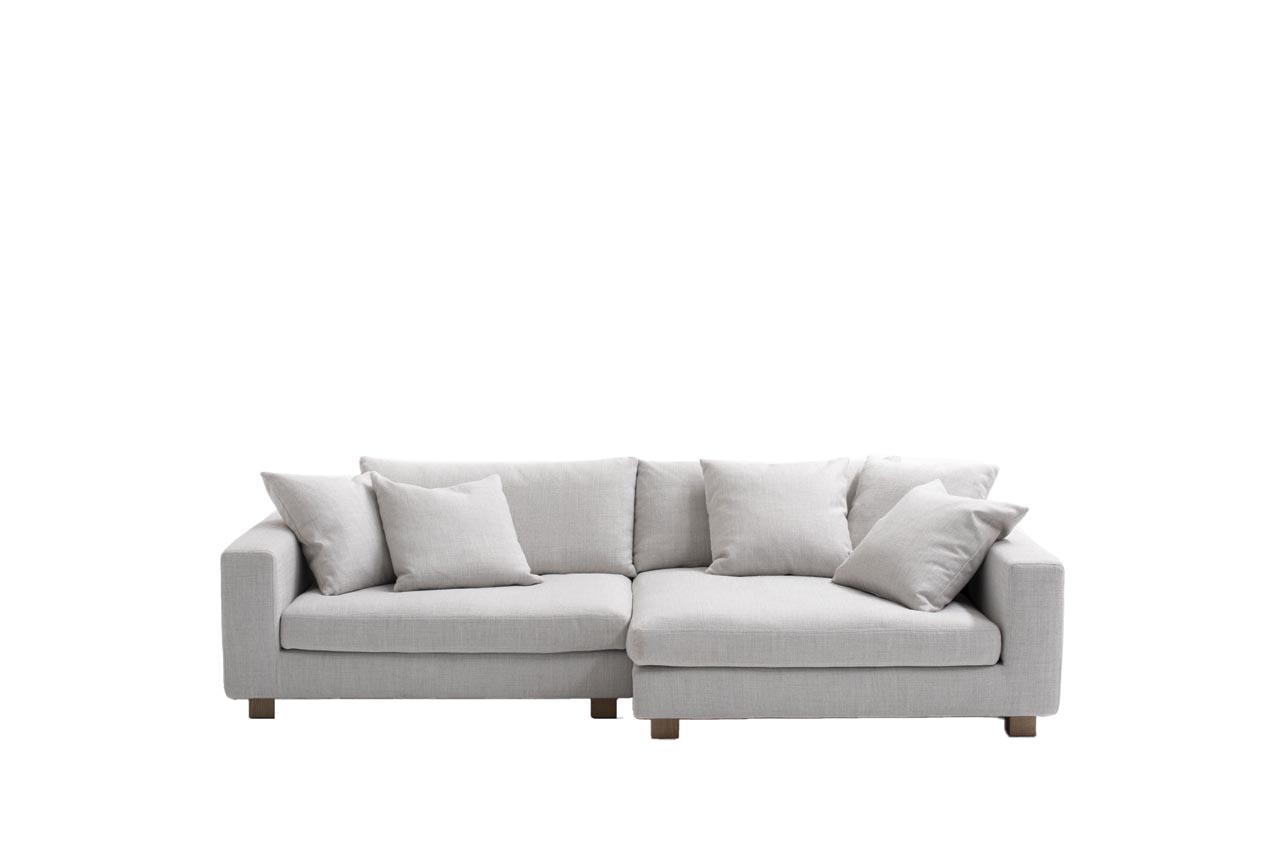 As part of its 2021 preview in collaboration with Diesel Living, Moroso's latest collection is – aptly – inspired by the sense of rediscovering the home. It includes pieces that are suitable for various living solutions, including the Mecano shelving system and the Nebula Night sofa bed.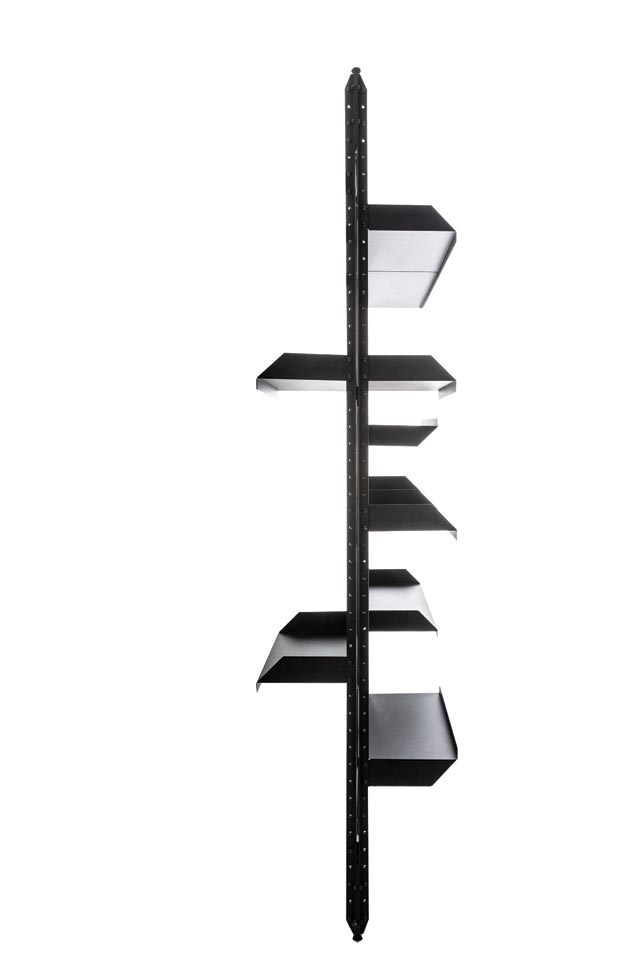 Other products have been added to complete existing collections, including new upholstered items for the Overdyed family and a new finish for the  Pylon table. The star in the collection is the Mecano shelving system that is modular   and draws on strong industrial inspiration, expressing all of its technical detailing instead of attempting to conceal it. The shelving unit is characterised by its clean geometric lines and can be installed individually or in compositions of several modules, on the wall or ceiling, creating a versatile object that can additionally act as a divider.
---
Solids by Cobra Studios
Brussels-based Cobra Studio is another design practice to keep on your radar. It was founded by architect Kenny Decommer and scenographic designer Hugues Delaunay, and the studio has created surprising and sculptural furniture pieces for their first collection, playing with colour, material, form and volume. Titled Solids, it features a selection of tables inspired by the classical order of Roman architecture including dinner tables, coffee tables and side tables – all made up of geometric shapes that are contrasted to create new volumes. With nods to Memphis and postmodernism, the heavy legs of the tables are made of epoxy resin and act as shiny, solid columns supporting the thin, soft tabletops. Each piece is designed to be a sculptural entity within its environment. The collection also includes a theatrical lamp that is made up of steel tubes and adapts to various settings when switched on or off.
---
Yinka Ilori Homeware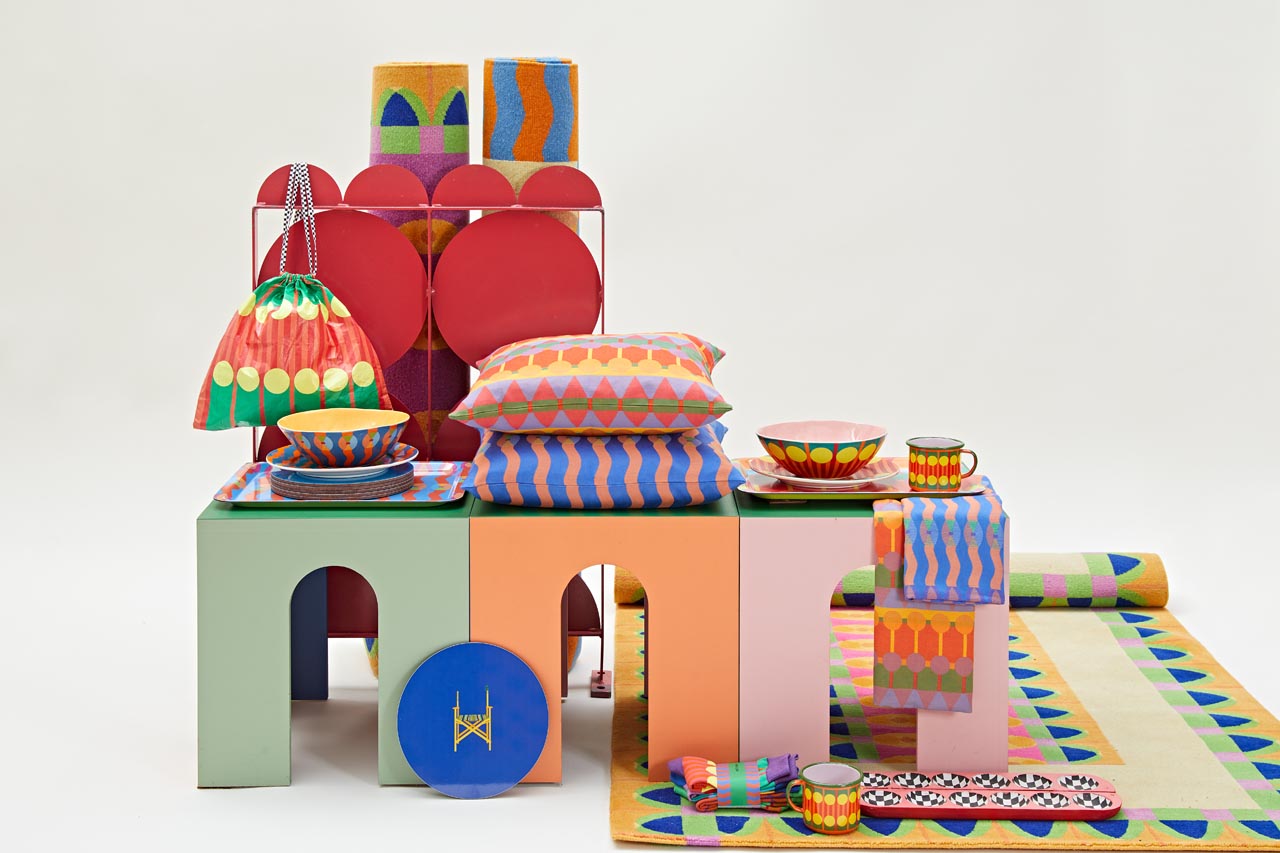 Nigerian-British designer Yinka Ilori has launched his first-ever homeware collection that is a continuation of his multidisciplinary works and draws inspiration from his dual heritage and childhood. Much like all of Ilori's projects, the homeware collection is a colourful celebration of cultures expressed through abstract, technicolour patterns and contemporary craft.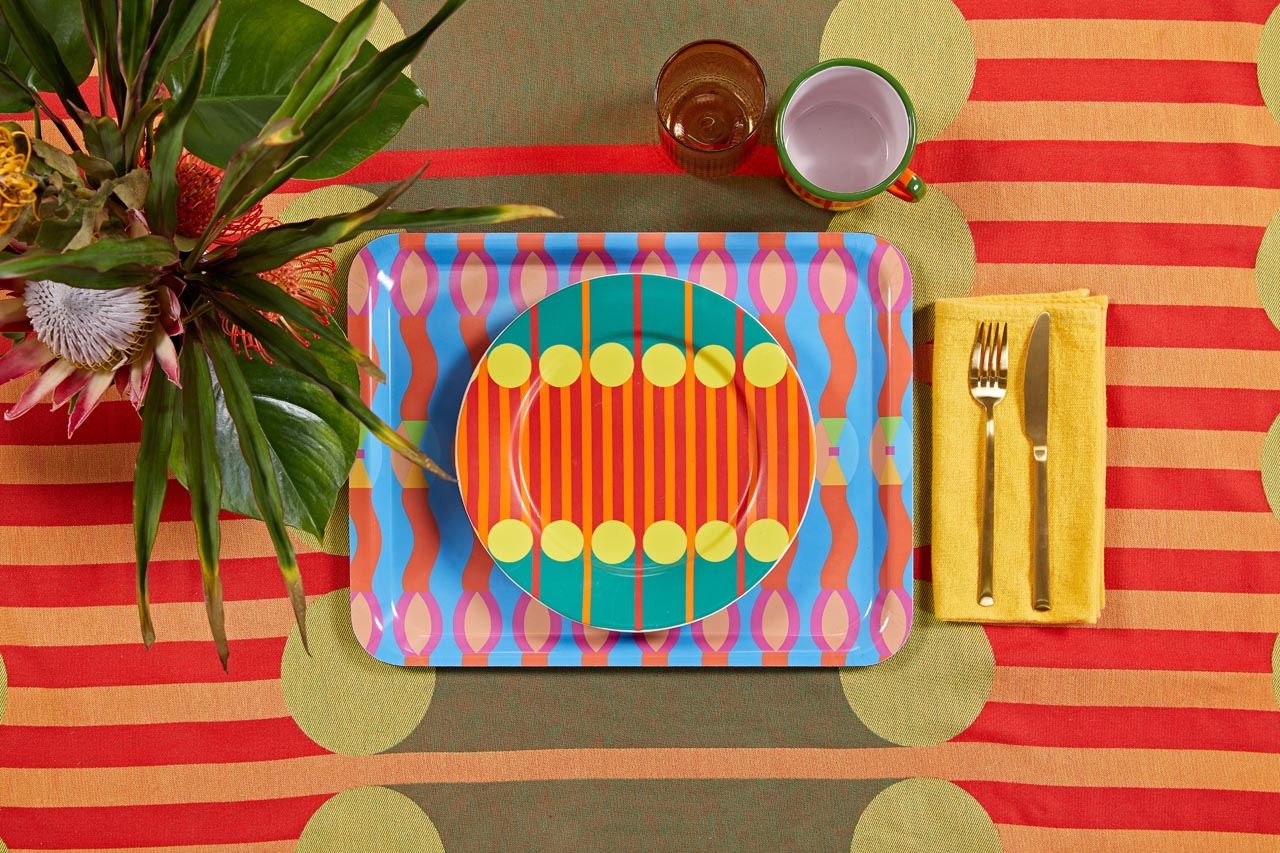 The functional household items, including cushions, wool rugs, trays, stoneware bowls and plates, enamel mugs and various textile-driven accessories are presented as functional artworks. With each piece maintaining a sense of narrative, the collection aims to instil the sense of optimism and joy that is strongly present throughout Ilori's design portfolio.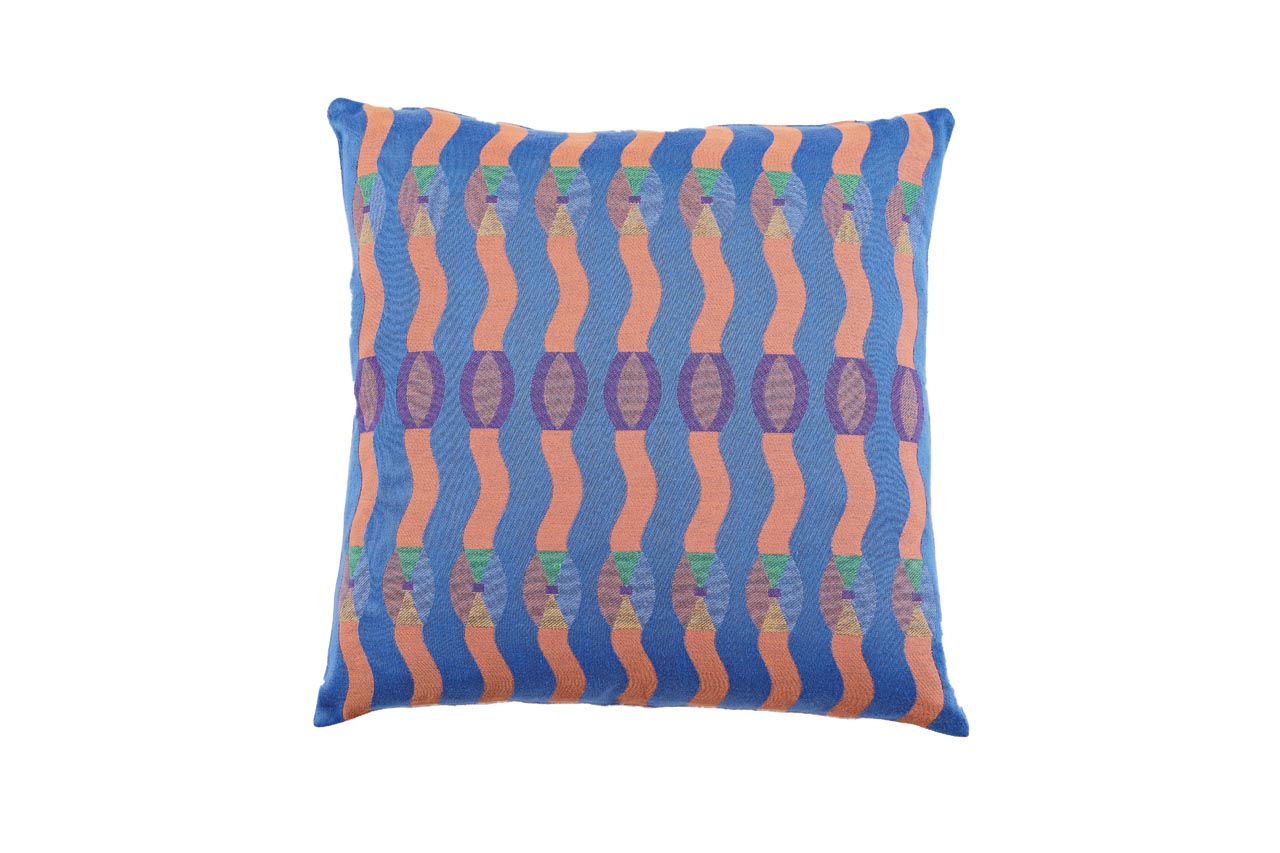 The collection sets a strong focus on craftsmanship in order to create pieces with a long lifespan. From hand-turned stoneware created in Portugal and the jacquard table linens and cushions, to industrial enamelware handmade in Poland and hand-knotted woold rugs crafted in Nepal, Ilori's first homeware collection blurs the boundaries of functionality and art in true style.