The Dutch have announced the the design for their pavilion at Expo 2020 Dubai pavilion and its theme, 'uniting water, energy and food'. The structure will feature a unique circular climate system that showcases the Netherlands' innovative strength.

The pavilion's unique design gives visitors a powerful sense of the connection between water, energy and food. A circular climate system – a biotope, essentially – provides visitors (tourists and business people alike) with an intense sensory experience. We have designed a miniature world that you can enter, where water, energy and food are intrinsically linked, and the climate is controlled naturally. In a country with a desert climate, the Netherlands is creating a biotope in which everything is connected, enabling us to produce our own water, energy and food.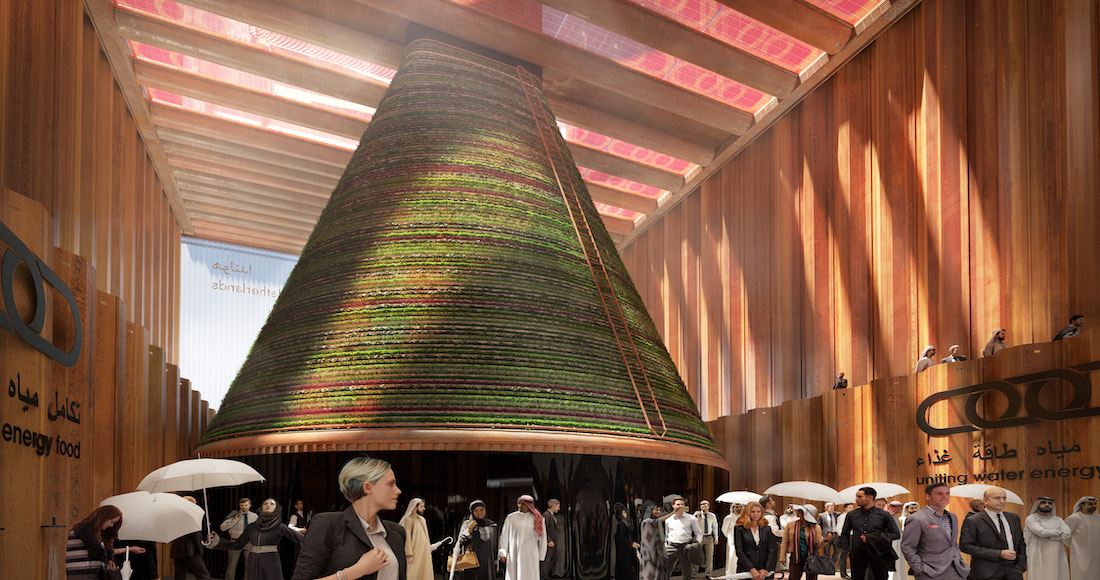 'We're proud of this wonderful design, which shows what the Netherlands is all about,' said Dutch foreign trade and development minister Sigrid Kaag. 'Developing unique integrated solutions that create links, especially in the areas of water, energy and food, where we are world leaders'.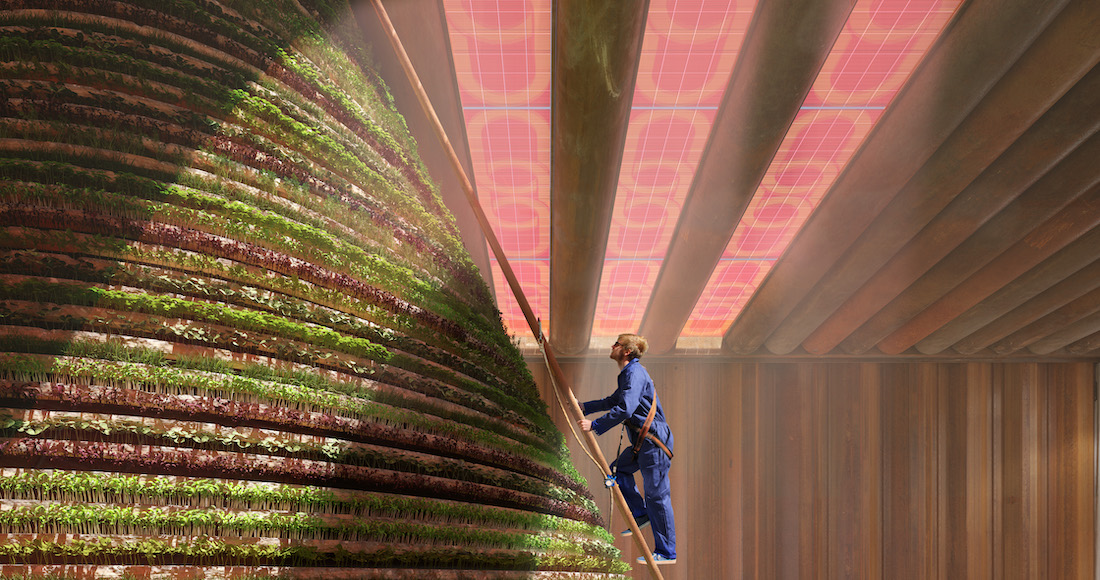 The Middle East is very much affected by global issues such as water scarcity, food security and rising demand for energy. Gulf countries tend to consume more water and energy per capita than many other parts of the world, and the majority of the region's food is imported. Expo 2020 Dubai offers an exciting opportunity to drive positive change.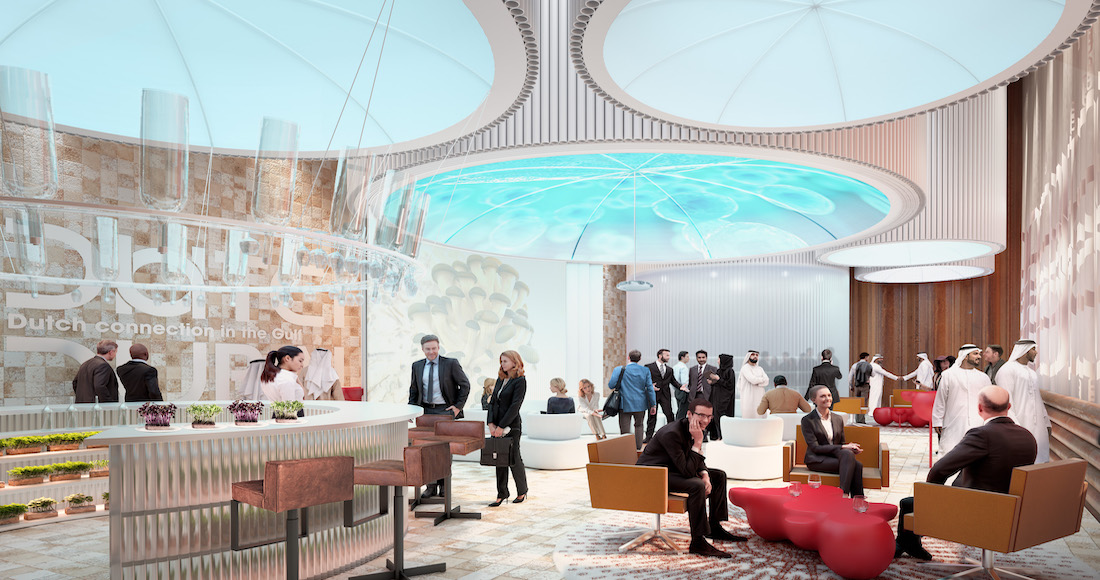 This is where the Netherlands is keen to contribute. By showcasing home-grown solutions that link the issues of water, energy and food – and by working closely with Gulf countries to develop sustainable solutions appropriate to their local ecosystems – we can use our innovation, knowledge and expertise to help the region create a greener, more sustainable future.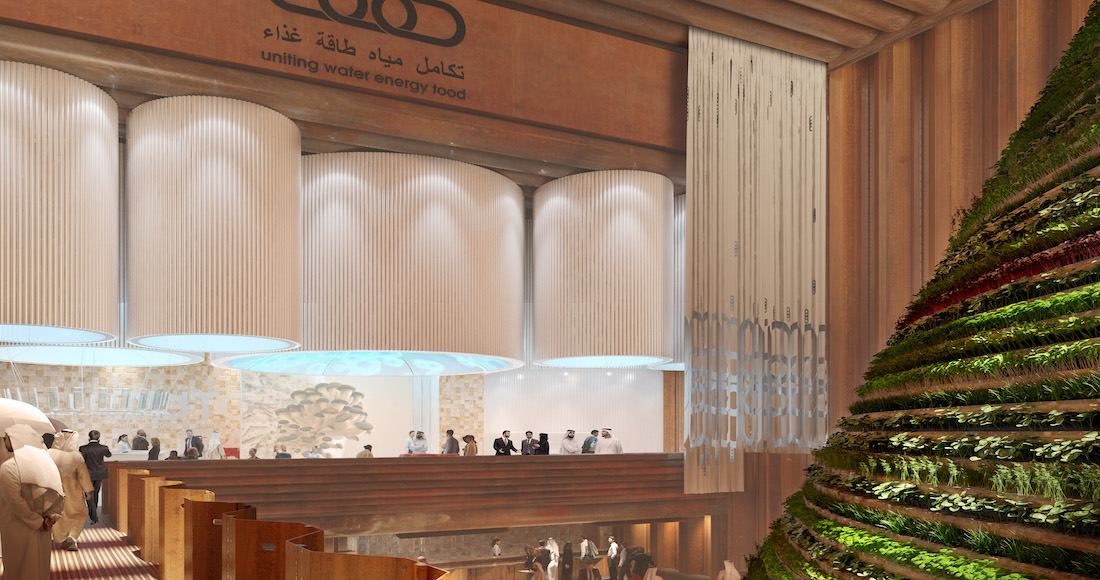 Yas Island, Burj Khalifa, Palm Jumeirah, Dubai Canal, the Museum of the Future, the Port of Fujairah and Dubai Airports are all ventures in which Dutch companies have been involved. 
The Netherlands is also setting a sustainable example in terms of the building itself. It will be constructed entirely from locally available construction materials, so as to minimise transportation. The interior, too, will feature only rented materials, which will be returned or repurposed at a new destination when the pavilion is dismantled. In this way, its ecological footprint will be minimised.
www.rijksoverheid.nl/dubaiexpo2020