Set deep within the desert sands, The Dunes Platform is located in the Al Marmoom Desert Conservation Reserve – the largest desert reserve in Dubai known for its unmarred and undisturbed wild lands that have been left untouched by human civilisation.
Blending into its desert environment, the structure is inspired by the surrounding sand dunes and the shrub formations that form over the sand.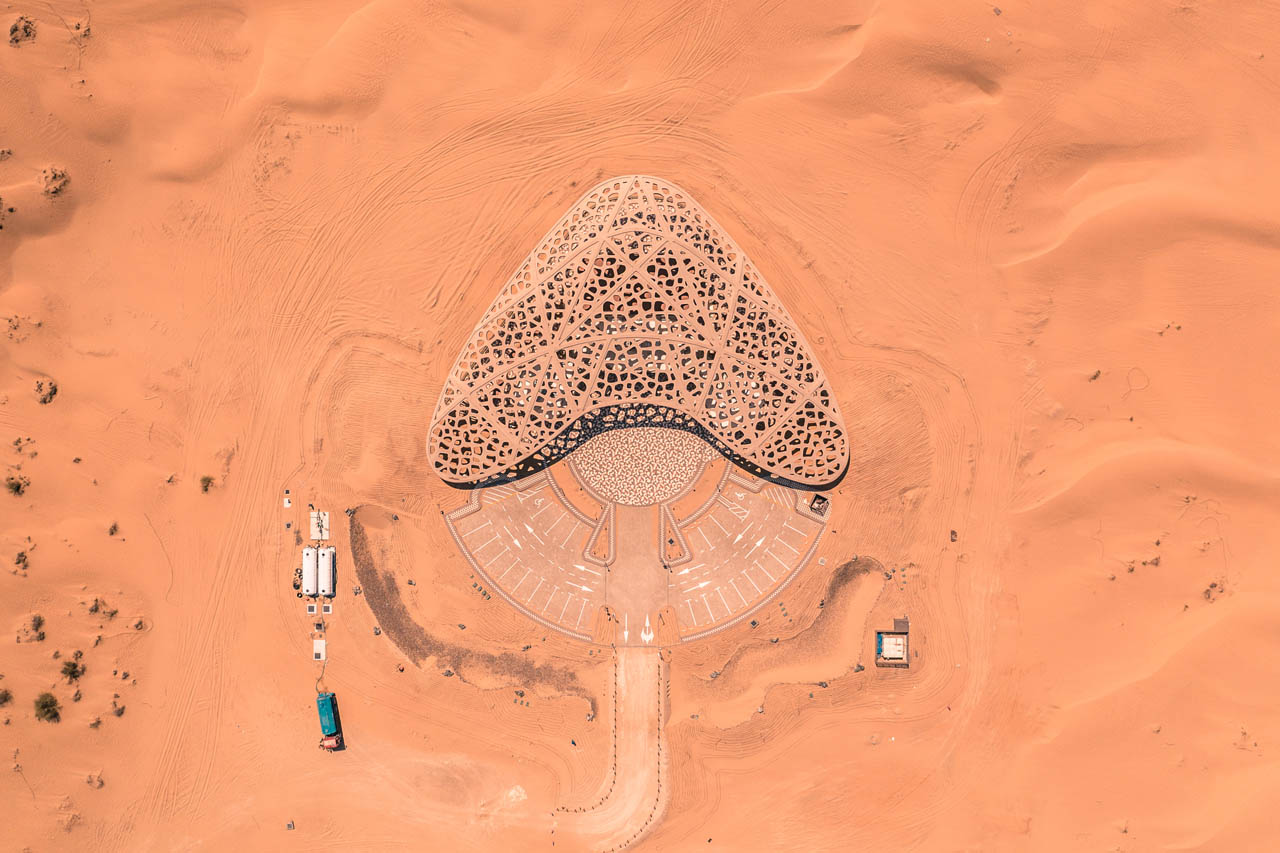 The focal point of the building is its organically-shaped roof, mimicking the forms found in the surrounding nature, shading the platform below. Featuring irregular cell-like perforations that act as a lattice, it allows sunlight to filter through, creating formations of shadows across the viewing platform as well as against the building's stone-paint walls. Acting as the main structural element, the 70×50 metres covering is a combination of steel frames and GRP-cladded material with a stone finish.
Resting underneath the undulating roof is a single-storey concrete structure which houses indoor and outdoor platforms. The indoor platform comprises a multipurpose hall that can be used for Yoga and aerobics, with a glass partition that opens up to the shaded outdoor platform, allowing visitors to exercise and meditate out in the openness. The outdoor platform also acts as a viewing deck, offering visitors a chance to take in the vastness of the desert landscape, while enjoying the sunrise or sunset over the dunes.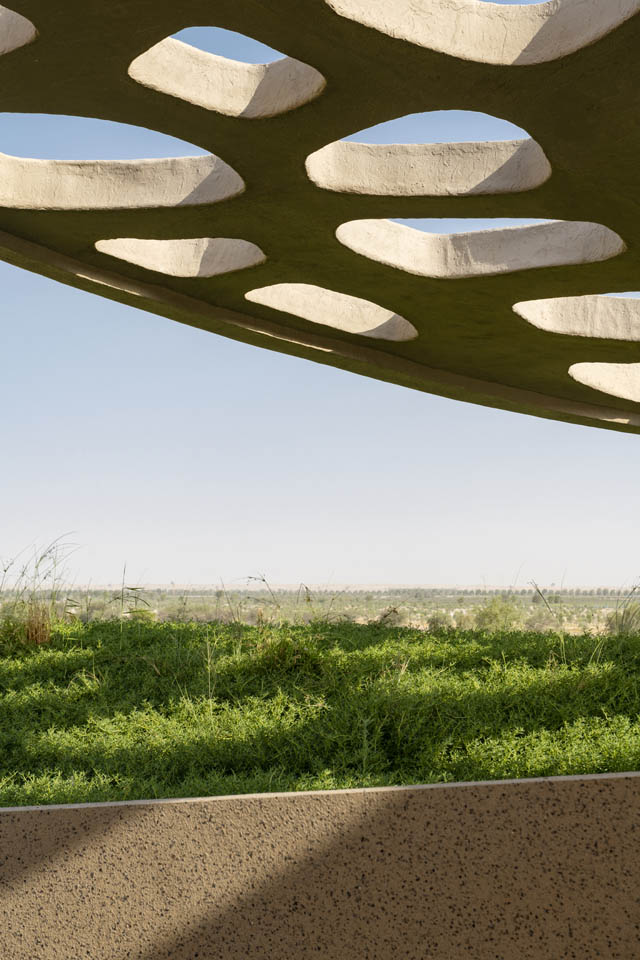 The Dunes Platform was designed by Dubai Municipality and is a part of the portfolio of eco-tourism projects, with the final design selected by High Highness at the early stages of the project in September 2016.
"In order to enrich the visitor experiences with the goal to transforming Al Marmoom Desert into an important destination for eco-tourism, the Environment Department of Dubai Municipality managed to develop The Dunes Platform as part of the Master plan development for Al Marmoom Desert Conservation Reserve," says Samer Saad Hameed, Principal Projects Engineer at Dubai Municipality.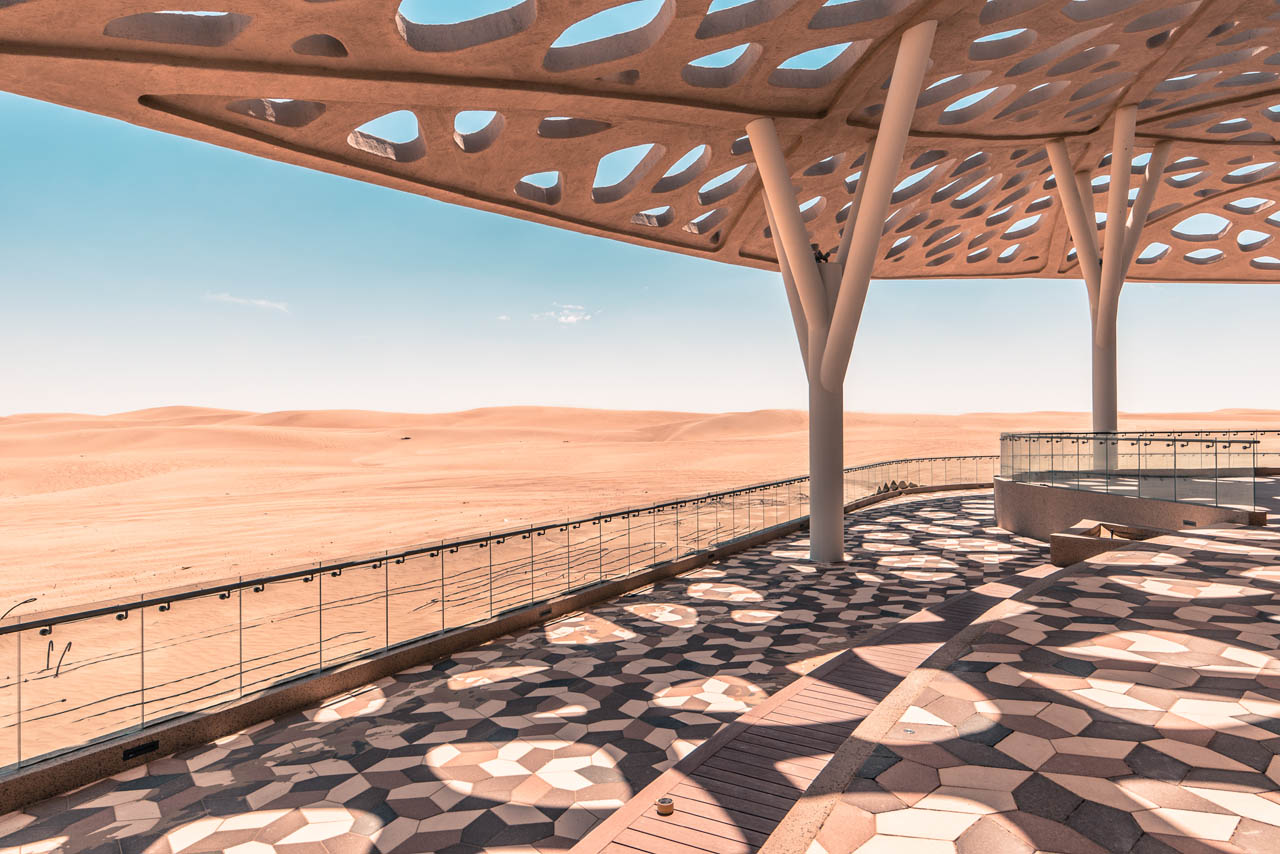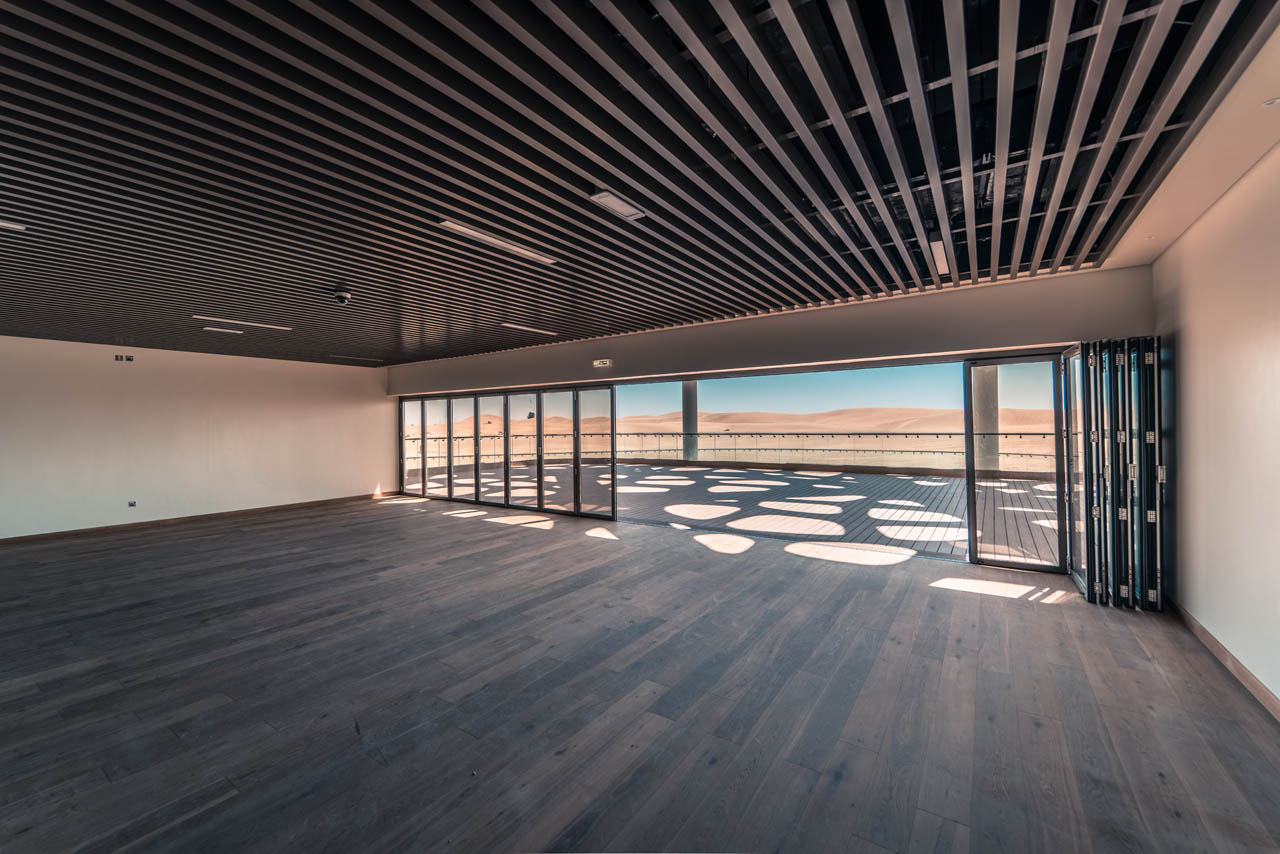 This article was originally published in the 200th Issue of identity.