Oikos knows how to make an entrance. The Italian brand has been manufacturing high-end entry doors for over 30 years in Gruaro, near Venice. Combining hand-made skills with an industrial organisation, Oikos creates doors and entrances that are driven by research and innovation with an artistic expression that celebrates contemporary design while remaining respectful to tradition.
'Explore, believe, create' is a motto that Oikos stands behind, attracting a plethora of international designers and architects including Stefano Boeri and Neri + Hu, working across residences, cultural venues and others using state-of-the-art materials, colours and finishes.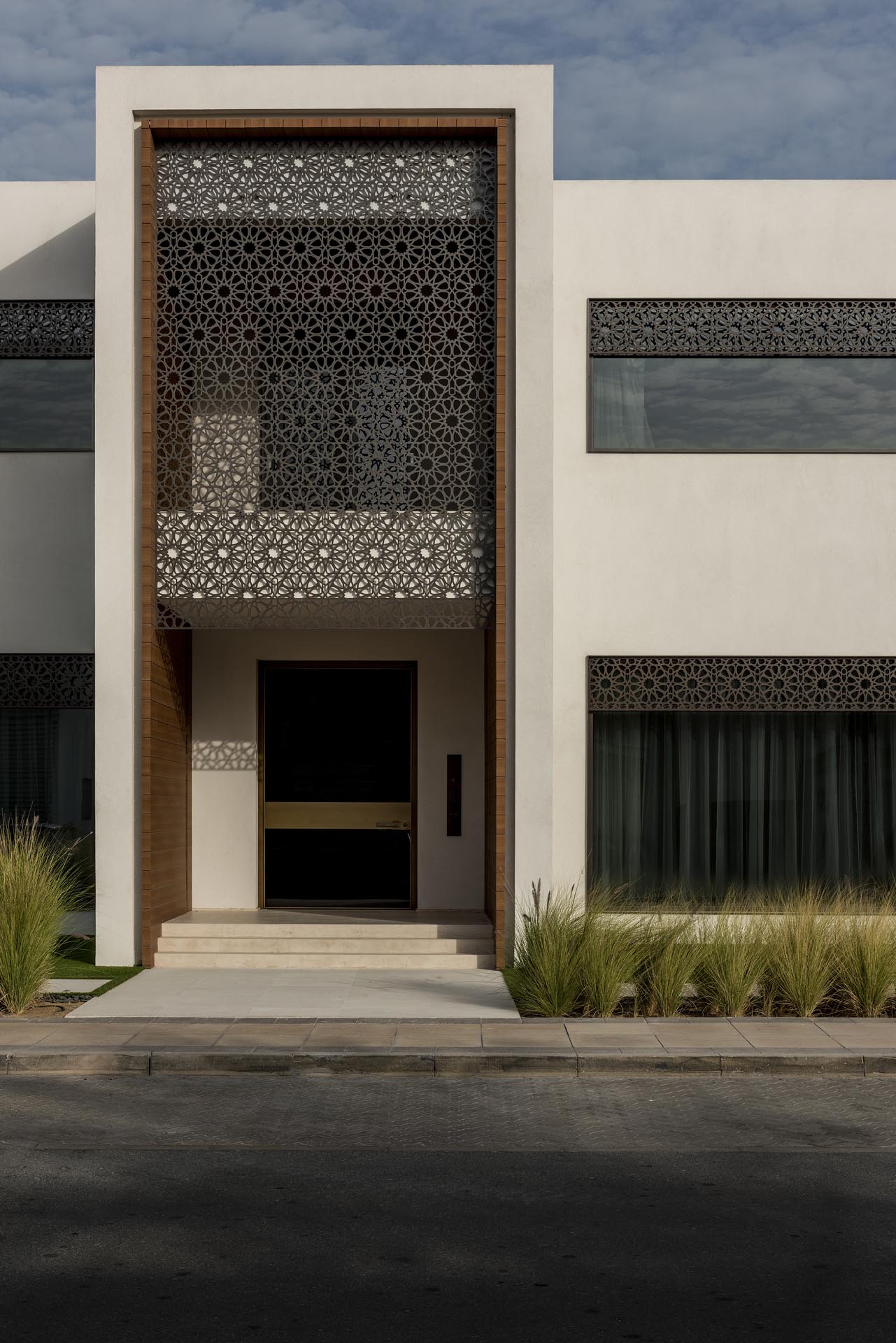 Oikos is opening its first single-brand showroom in Dubai in March at The Opus designed by Zaha Hadid Architects.
We speak to the team at Oikos to learn more about its ethos and its activities in Dubai. 
What is the philosophy behind Oikos? 
The entrance area is interpreted as an integral part of an architecture and its surrounding environment. According to Oikos, this concept translates into the words "entrance architectures". We create innovative shapes and solutions, looking for and applying materials and colours in line with the latest décor trends in order to make the entrance area part of a wider whole. Exploring Oikos' reality, its projects and core values, we creating through infinite possibilities with a focus on customisation, where each entrance completes the entire living context.  We do not believe in the limits of creativity.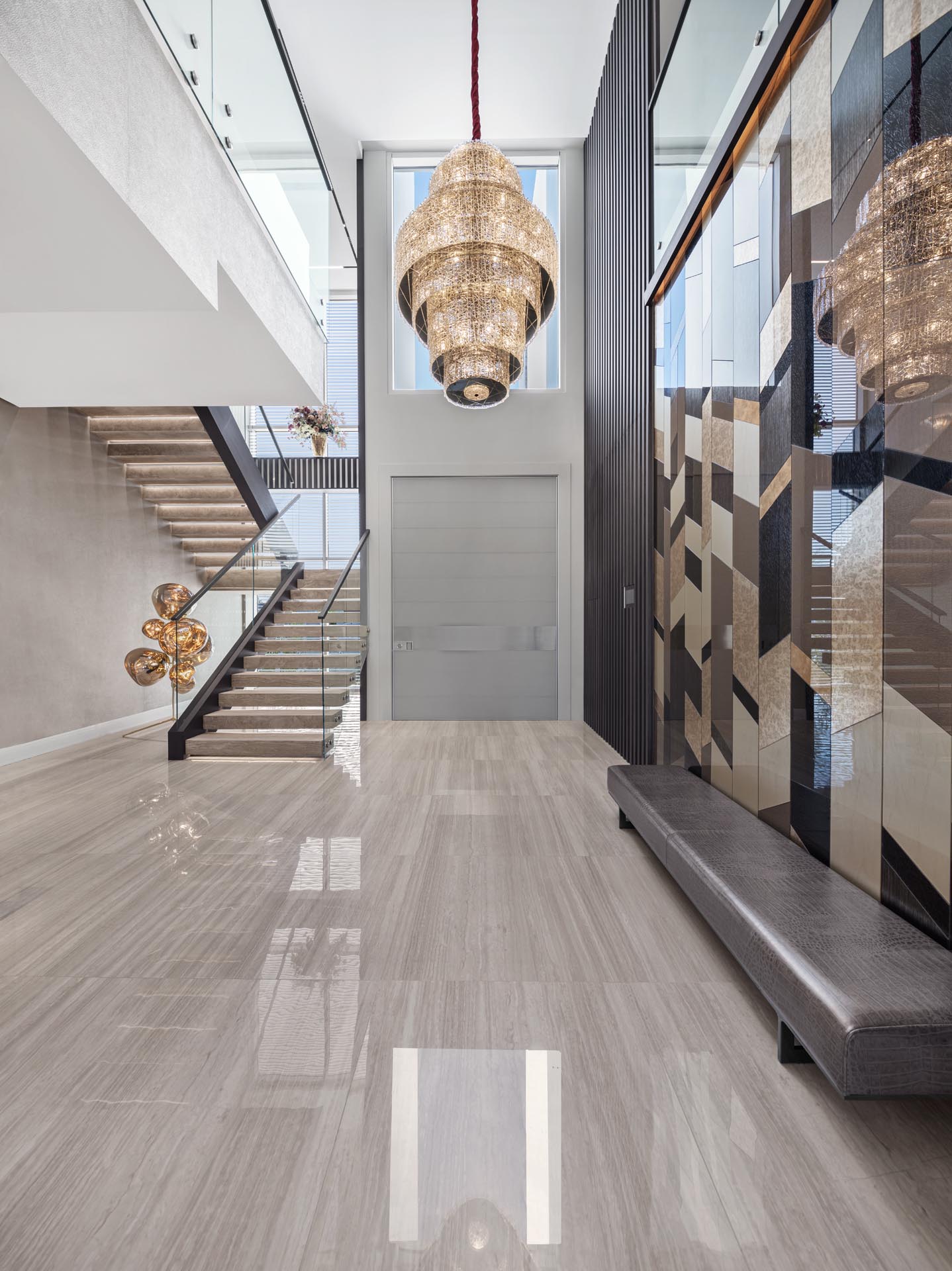 Almost a century ago, in the early Twenties, the Viennese architect Adolf Loos reimagined his design approach towards residences. The entrance area took on a whole new importance and began to be considered as a "middle earth", a rich spatial sequence which transfers the visitors from the outside dimension to the intimacy of the domestic environment. In this vision, the "middle earth" foretells what the guest will find inside the house, protecting the privacy of its inhabitants and the value of the architectural internal space. To Loos, the entrance door was not a simple hole in the wall but one of the basic elements of the sequence of architecture: the meaning of its presence was revealed and made necessary by the architectural space. Oikos refers to Loos' work in order to suggest a different, deeper approach to the concept of designing the entrance area and proposing new customs and ways of living.
Can you tell us more about Oikos Atelier Dubai?
Oikos Atelier Dubai is the first single-brand showroom in the company's history.  An atelier is a space dedicated to the artist's craft, which is at the same time a workshop and a museum, a factory and a living room: a multi-purpose place where works of art are created but also where clients, collectors, travelers and other artists  meet. In this space, as in an atelier, Oikos will be revealing its projects and, at the same time, inviting designers, architects and clients to create new possible interpretations of entrance architectures.
The exhibition area set up in our Venetian headquarters will be reproduced in its essence and uniqueness inside The Opus, Dubai – one of the most recent and iconic projects by Zaha Hadid Architects, a stone's throw from the Burj Khalifa.
Why did you decide to open the brand's first single-brand showroom in Dubai?
We are actually not new in the Gulf region. We started delivering our unique entry doors solution more than 10 years ago and have participated in many trade fairs during this period such as Downtown Design, IDF Expo in Oman and Mirzaam Expo Kuwait among others, and have already been working many architects in the region who have selected our doors for a number of fabulous villas across the region. In order to establish closer connections to regional designers and architects and help them in delivering a top level service ,there is nothing better than a physical and continuous presence. We want to plant the Italian flag in one of the most flourishing world markets today, renewing the concept of a new renaissance.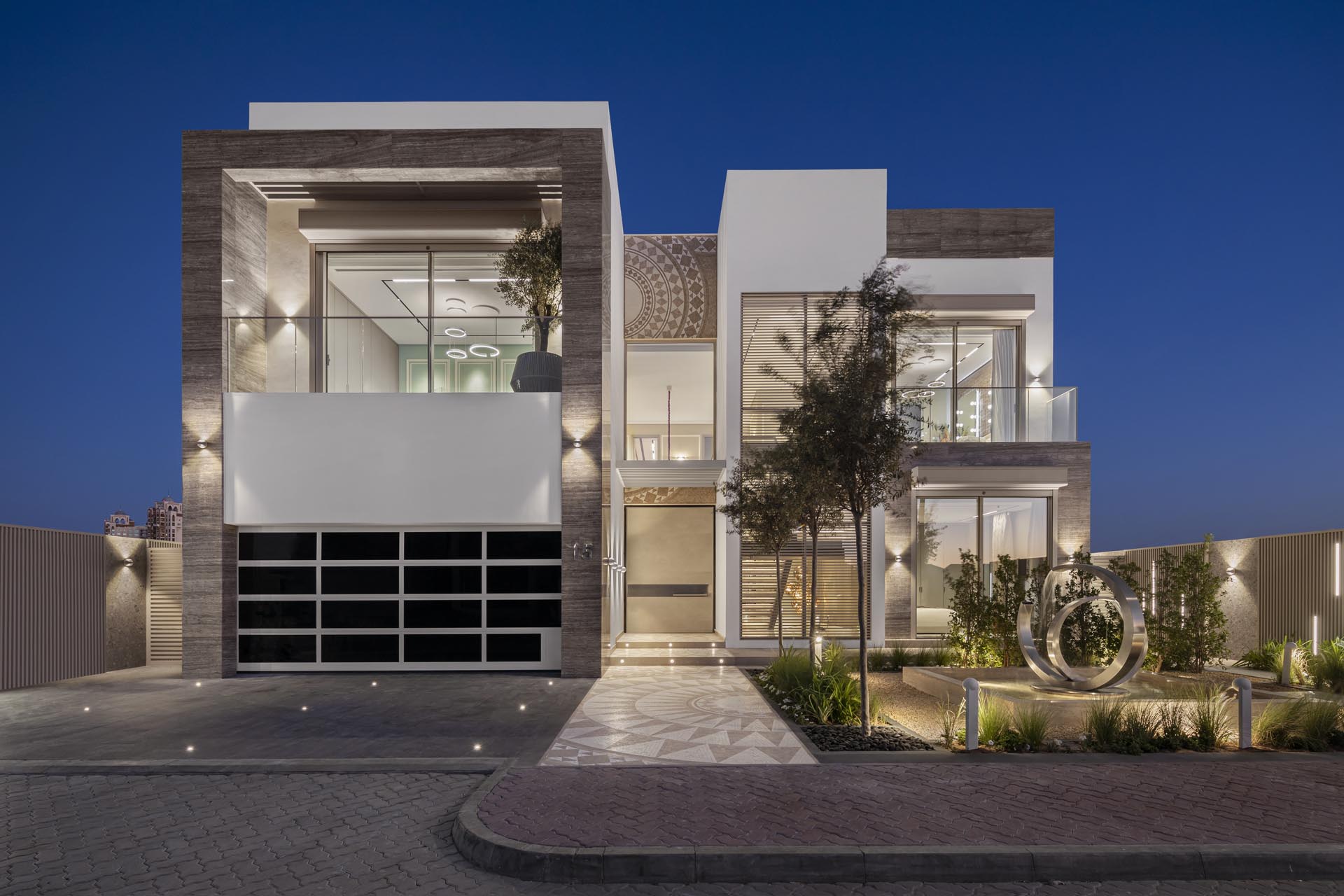 Why should an architect or designer visit you in your new showroom?
The dimensions of the doors increase in height, the technological component is an essential element, the study of new materials is a live theme, subject to research, among designers who wish to experiment. All this makes the space of the entrance architecture an area to be thought about and built, internally and externally, because no other space sees architecture and interior design meet and express themselves in all their potential.
Oikos Atelier Dubai talks about a place where 'Made in Italy', technology and customisation meet to provide the design tools at the service of international architects and interior designers looking for new solutions of high aesthetic impact for new impressive entrance architectures. We will also have a permanent exhibition titled 'TRACCE DI DESIGN. L'eredità di una storia tutta italiana'. 
Tell us more about this exhibition. 
The collection 'TRACCE DI DESIGN. L'eredità di una storia tutta italiana' (DESIGN TRACES. The legacy of a true Italian story) celebrates the past, and showcases the 'Made in Italy' symbol and a legacy of Italian history. A collection that is certainly not exhaustive, yet it contains traces that provide an idea of the context of our origins. This collection is a legacy that we must preserve. It represents a deep, sometimes unconscious, but well-imprinted bond with the present. It shares several fundamental 'Made in Italy' features, such as creativity, passion, innovation and quality.
When will the space be open to the public?
We are planning a grand opening event on March 14 at The Opus tower. Joining us on this important occasion of the opening of Oikos Atelier Dubai, will be the architect Italo Rota, co-designer of the Italian Pavilion of Expo Dubai 2020, who will chair the opening event with a speech under the theme of "Space Beyond the Threshold".