The Gate Village in DIFC has taken on a new hue with the just completed installation of two illuminated bridges. The all LED lighting scheme designed by international, lighting design studio Nulty, working closely with 10DESIGN, was developed to provide a vibrant atmosphere for the new shopping and dining destination in the leading financial hub of the Middle East, Africa and South Asia.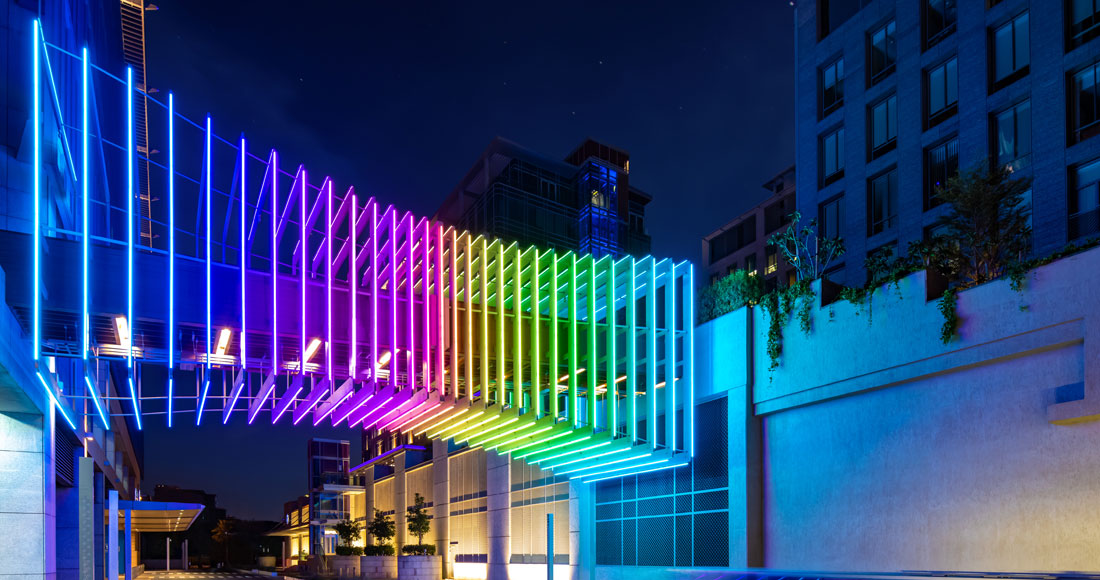 The lighting concept includes two eminently practical, yet stunning illuminated bridges that connect the high-rise buildings on either side of the street. Vertical RGB media tubes on the ribs of the ridge reflect its architectural shape. Inside the bridge, visitors walk through halo lights that create a visually stimulating 360 degree display of changing colours.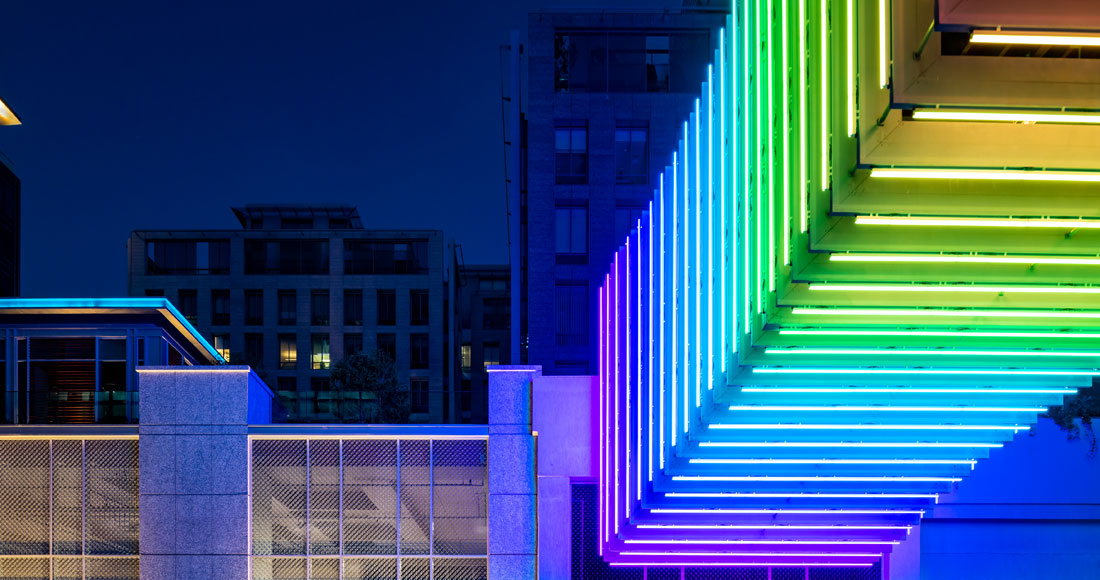 The main street celebrates the landscaping and architecture of the space with landscape lighting that gives the illusion of planter boxes floating in mid-air. Strategically placed radiant poles provide uniform lighting in the plaza while highlighting the verticals and textures of the architecture to create a delightful urban environment.