Sponsored: Designed for Living is Bloomingdale's latest homeware campaign focusing on luxury homeware, furniture and interior trends that combine functionality and a contemporary aesthetic to instantly upgrade your home.
The collection features soft, tranquil cream tones and stone greys set for serene and sophisticated living spaces. The understated palette leaves room for the furniture collections to occupy the spaces in a more meaningful fashion, across living, bedroom, bathroom and dining areas.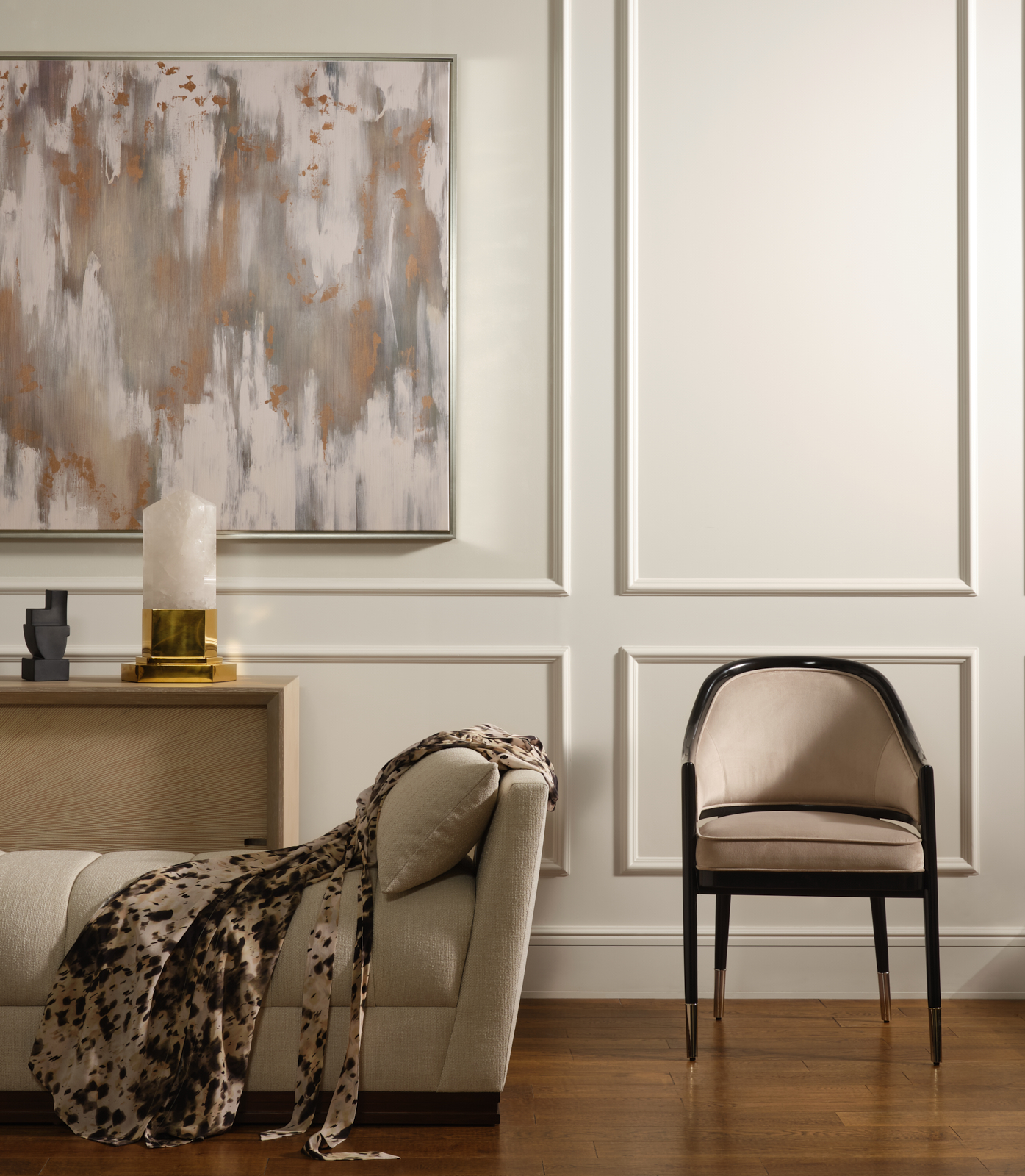 Home decor and accessories from Eichholtz, L'Objet and Mitchell Gold + Bob Williams inject texture and seasonal bursts of colour while Bloomr complements spaces with long-lasting faux florals and plants.
A range of statement pieces and accessories, including bookends, vases, candlesticks and ornaments offer the perfect addition to transform a room by drawing the eye to its statement details and patterns.
The standout Eichholtz's navy blue velvet 3-seater sofa boasts a simple and slick design that seamlessly blends in with a pre-decorated space, while the dark wood paired with hints of warm chrome sets the mood with the softly curved armchairs from Adriana Hoyos Furnishings.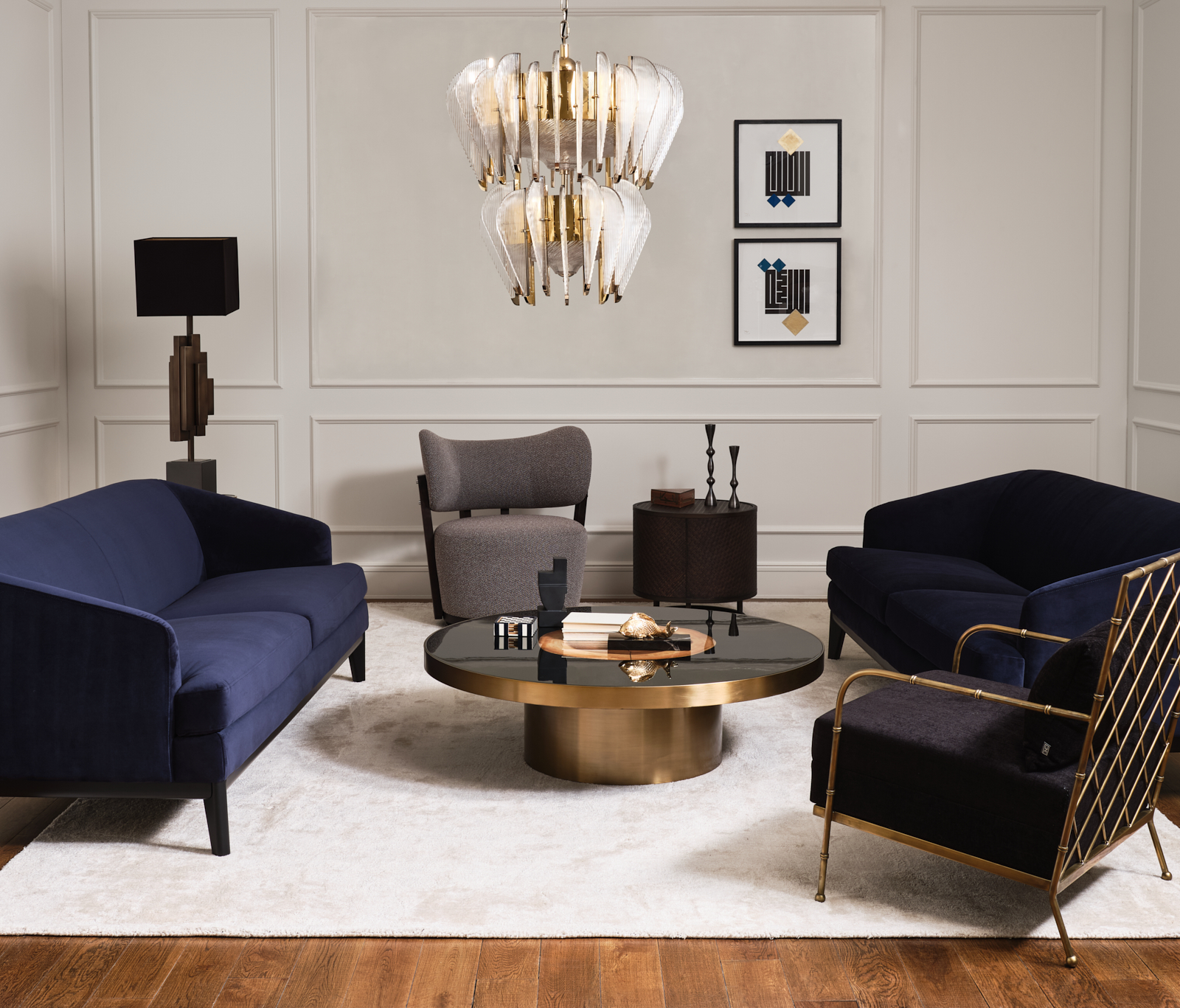 Abstract lighting from Eichholtz and Arabic-influenced art pieces by Racha Elabbas Studio give any space a modern and refined character, while brass gold accessories from 3Homes and graphic bookends from L'Objet establishing the finishing touches to contemporary
Caracole's sleek gray dining table features a geometric base is complemented with Eichholtz dining chairs and delicately crafted tableware by Silsal, Wedgwood and LSA.
For luxury bathroom settings, Abyss and Habidecor bath towels and mats add a spa-like opulence with turmeric, subtle orange and gold accents adding warmth to the overall space.
The new Bloomingdale's homeware collections are now available online and in-store.