With more than 775,000 followers on Instagram, trendsetter Athena Calderone – at the helm of her lifestyle site EyeSwoon – has become a reference in the design world. Based in the United States, the author and celebrated expert travelled to Morocco for the first time in 2005, discovering an infinite array of textiles, textures and materials in the souks of Marrakech. This experience completely changed her approach. "It allowed me to see juxtaposition, symmetry and imperfection through a new lens," she confesses.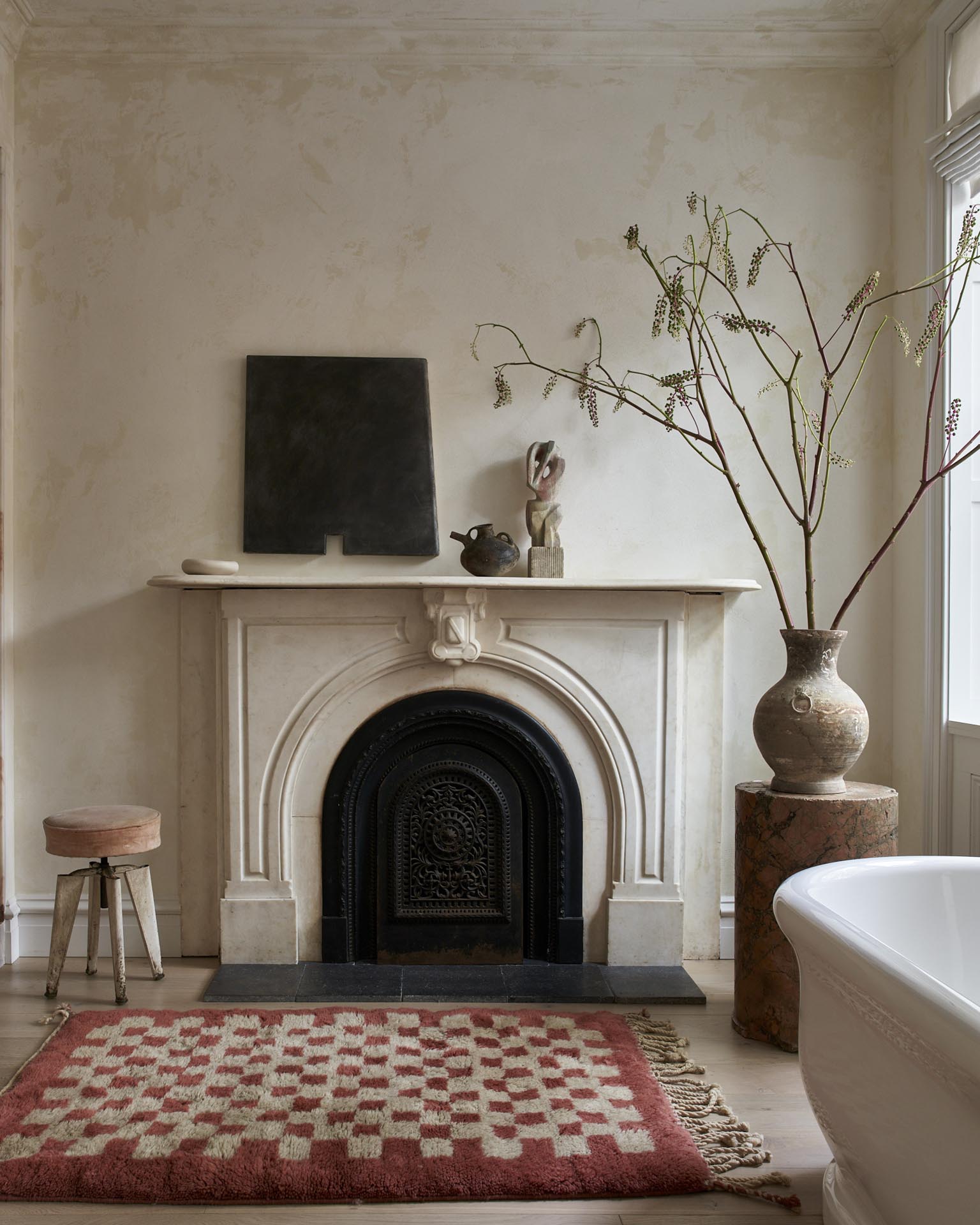 Sixteen years later and still fascinated by those observations, Calderone has just launched her first collection for Beni Rugs, the Morocco-based makers of customisable rugs. Cofounded in 2018 by Robert Wright and Tiberio Lobo-Navia, the brand fulfils its mission by "weaving together the ancient techniques of Berber heritage with a modern design perspective [to] celebrate the magic of Moroccan rugs." After starting as an online-only endeavour, Beni Rugs now has a brick-and-mortar studio space in Morocco and an apartment showroom in New York City.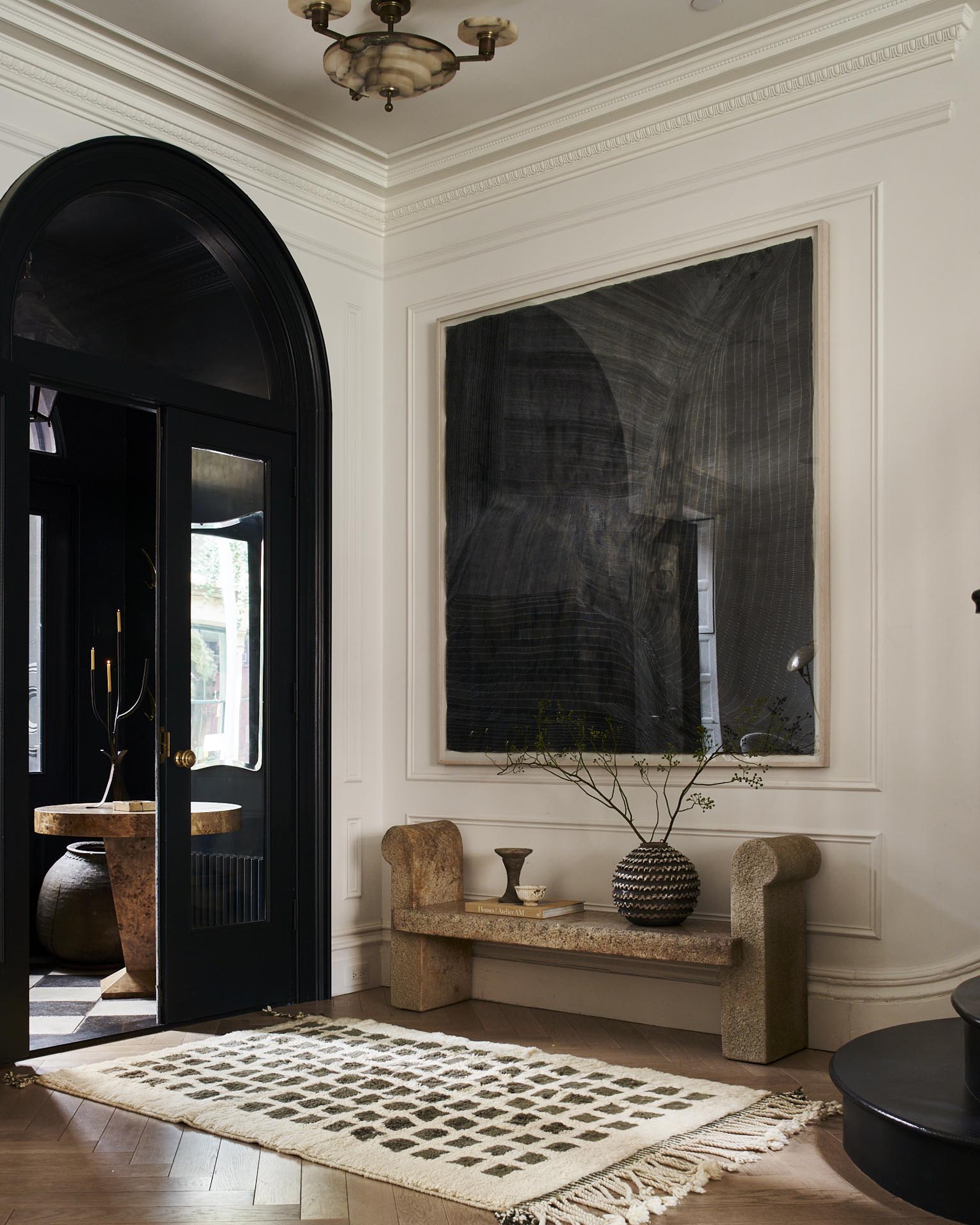 The seeds of a partnership were planted when Calderone was searching for new items for her home and the Beni Rugs team created a flat weave for her. Sharing the same passion for pieces that reveal the hand of the maker, the connection between Calderone and the Beni Rugs team was immediate.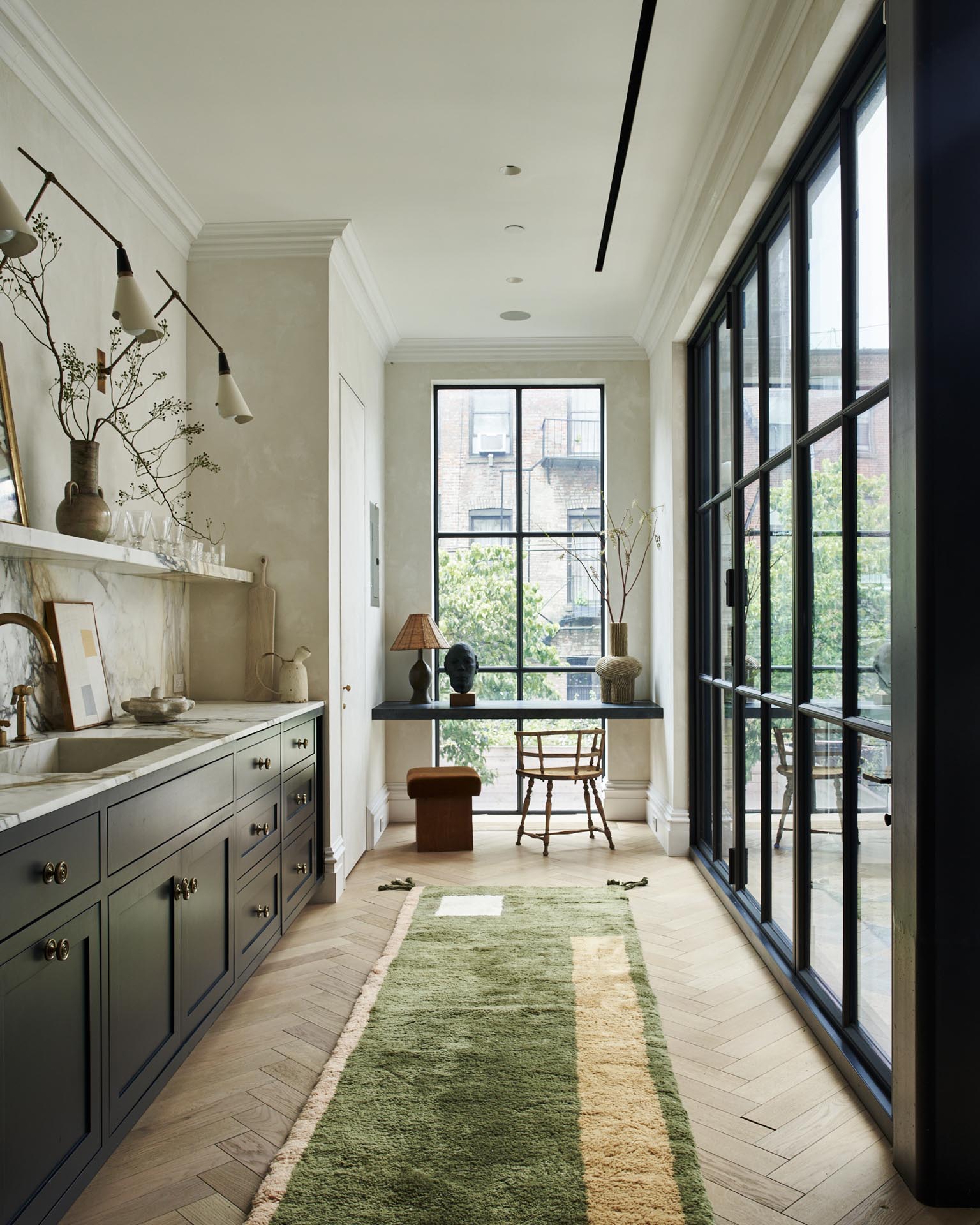 Named Broken Symmetry, the new line is hand-made by local artisan women in Morocco and comprises 12 geometric designs in custom-dyed, sun-faded tones of sienna, sage, fawn, bone and desert rose. "I love to create symmetry and then break it," Calderone says. "I love repetition, order; but I also love to resist the obvious. Somehow there is common ground and a sense of balance in those very imperfections. How I designed this collection follows the same vernacular."
The patterns and shapes reflect several sources of inspiration – from Mexican architect Luis Barragán to American abstract painter Agnes Martin and New York-based artist Ethan Cook.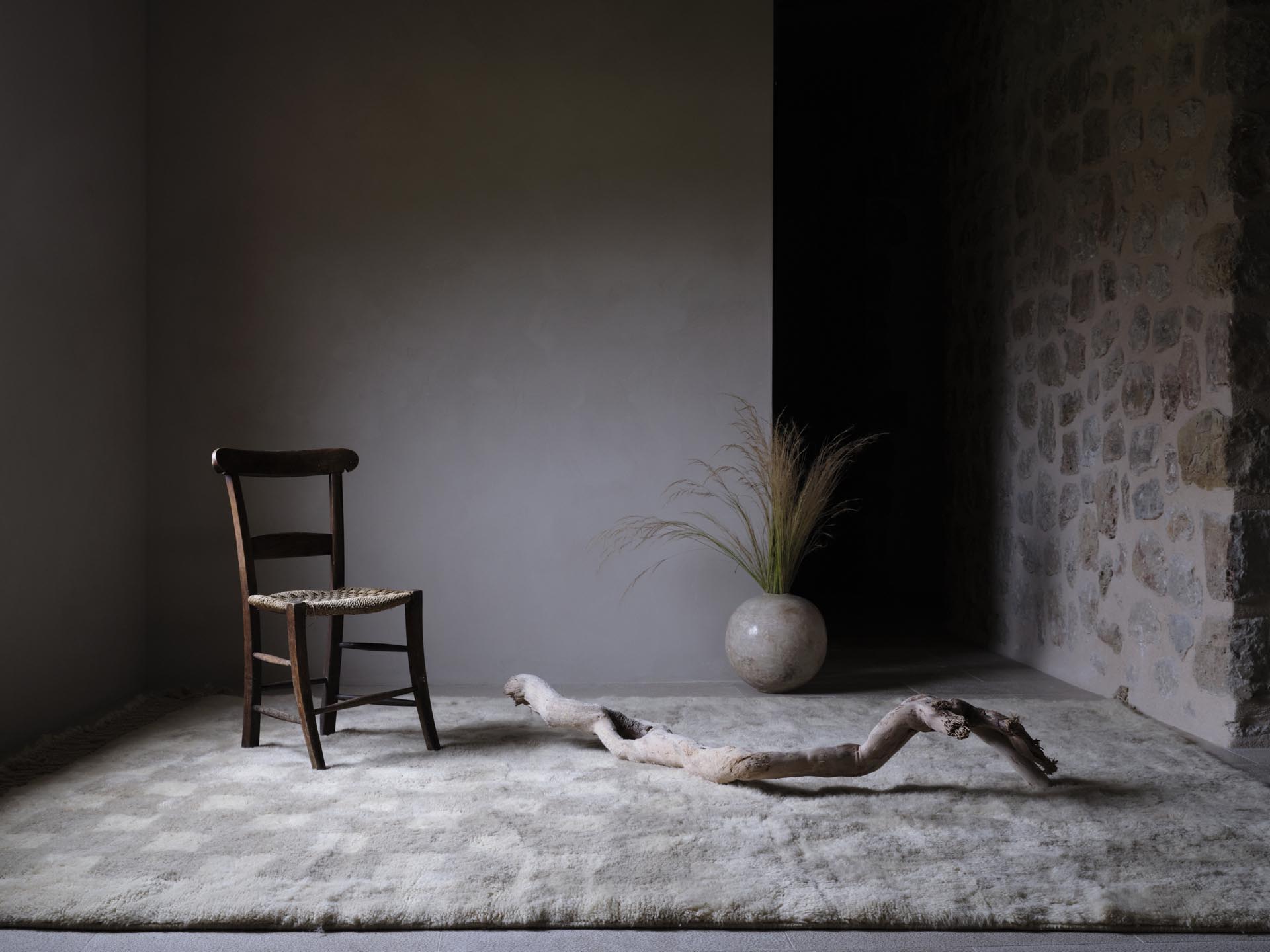 "Athena's aesthetic reflects so much of what our brand is all about – the importance of texture, natural and authentic materials, a passion for great design and global influences," says Robert Wright, co-founder of Beni Rugs.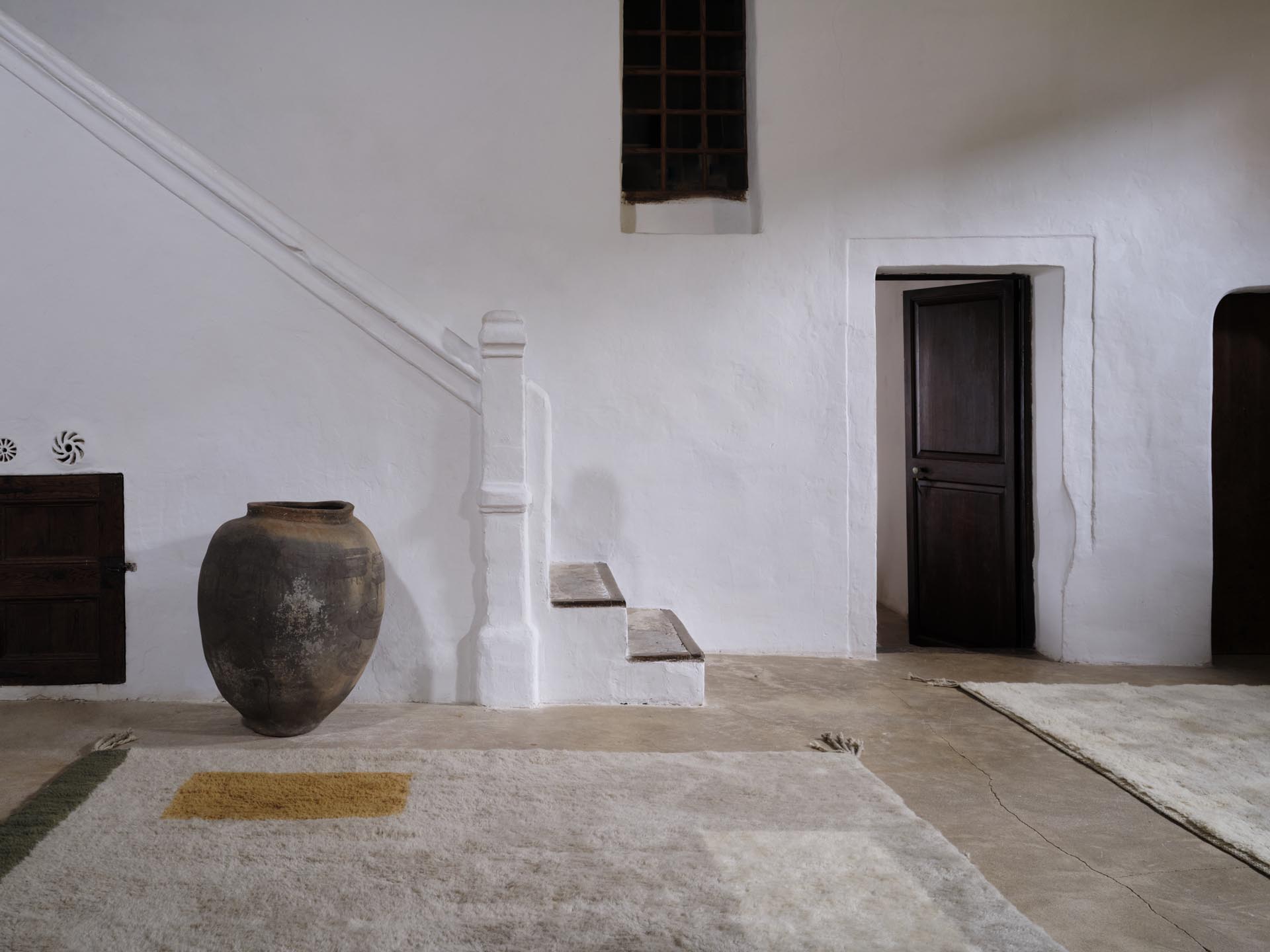 Through different shapes and tones, every rug in the collection – available in standard size, runner and custom request – was envisioned to give rise to an emotion where the patina, beauty of imperfections and craft play essential parts.