"As someone who's been working on the contemporary art scene in Egypt, I had always been fascinated by the Egyptian Museum in Tahrir," confesses Nadine Abdel Ghaffar, founder of Art D'Égypte – an all-women Egyptian company that supports the heritage and visual art sectors. "I thought the perfect pairing would be to fuse historical sites with contemporary art, as I believe it is through the lens of contemporary artists that we can see today's society."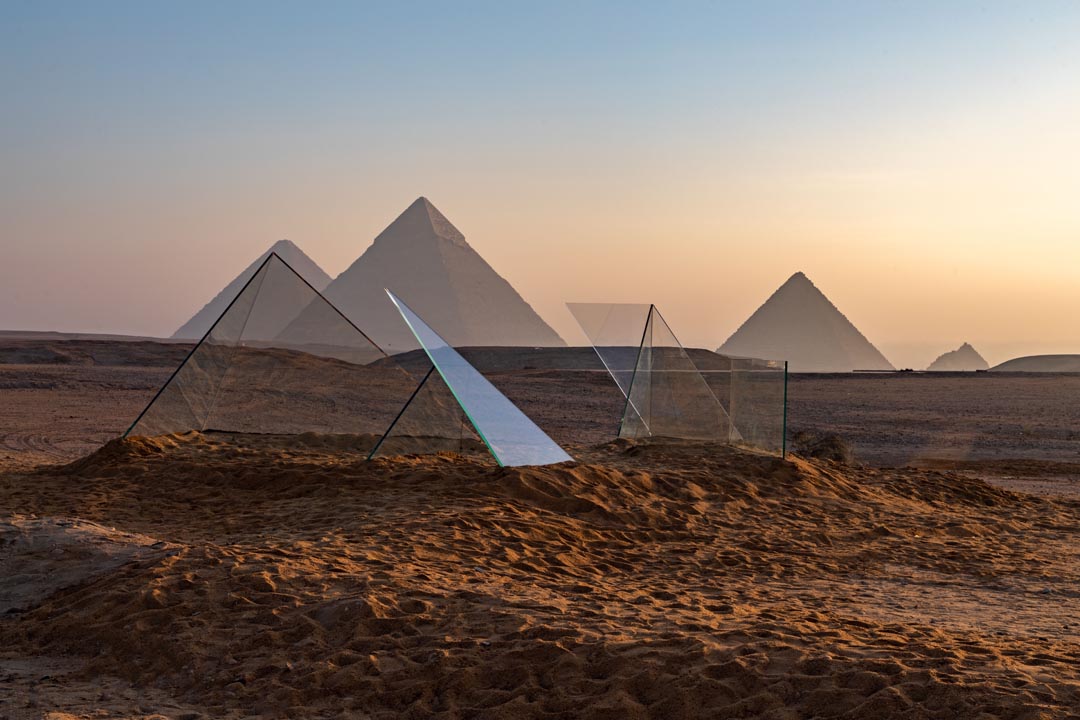 'Forever Is Now', the fourth annual exhibition of Art D'Égypte, perfectly encapsulates this approach. From 21 October until 7 November, works by 10 renowned artists – Alexander Ponomarev, Gisela Colón, João Trevisan, JR, Lorenzo Quinn, Moataz Nasr, Sherin Guirguis, Shuster + Moseley, Stephen Cox RA and Prince Sultan Bin Fahad – are being showcased in a unique environment, offering an encounter between past and present.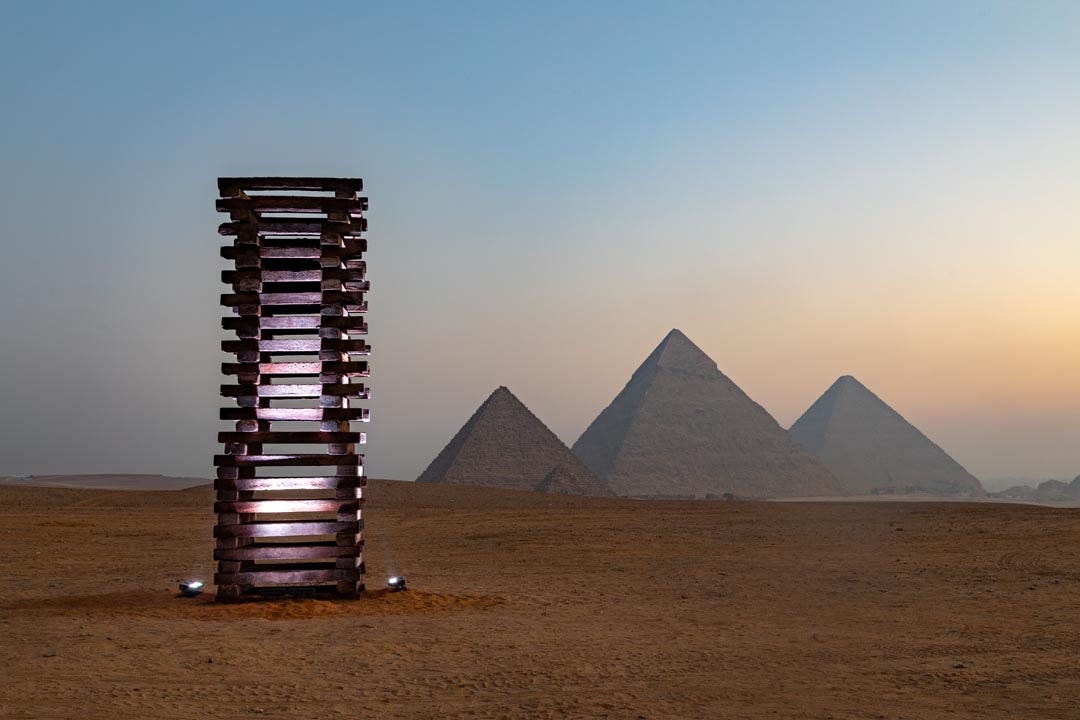 "This exhibition is incomparable to any other, as the Pyramids of Giza is the last standing heritage site of the Seven Wonders of the Ancient World," says Abdel Ghaffar. "'Forever is Now' combines contemporary art with the profound, global influence of ancient Egypt. We have been inspired by the notion that cultural heritage is the continuity of humanity."
Representing a true challenge, this show comprises impressive artworks, each one telling a story in a different way.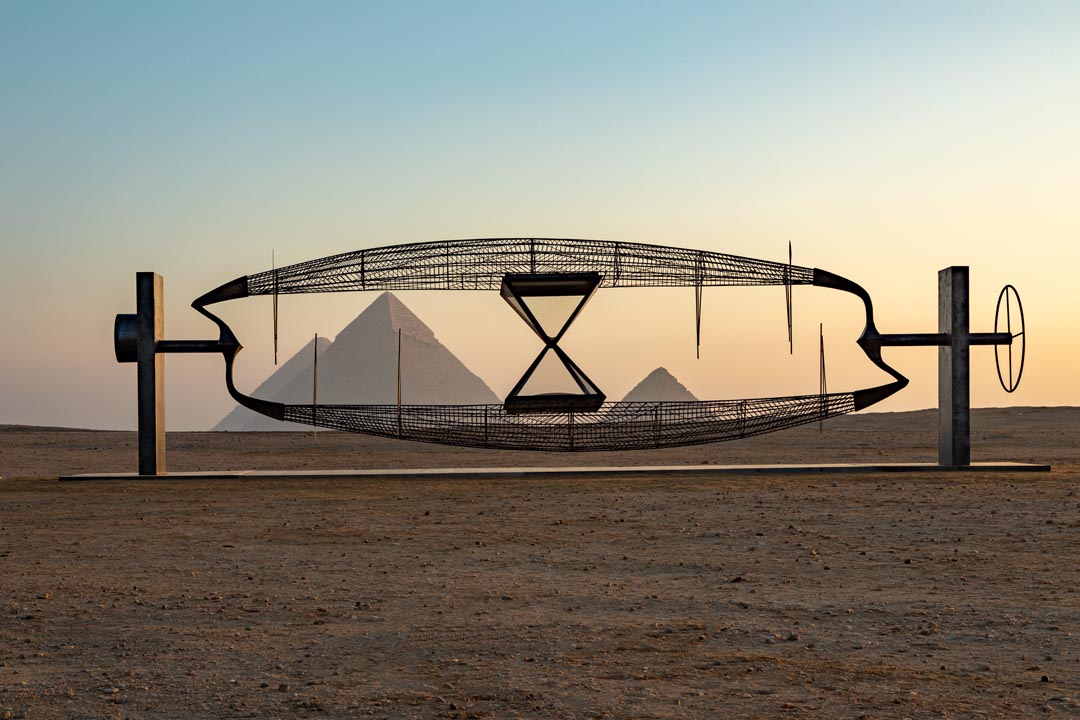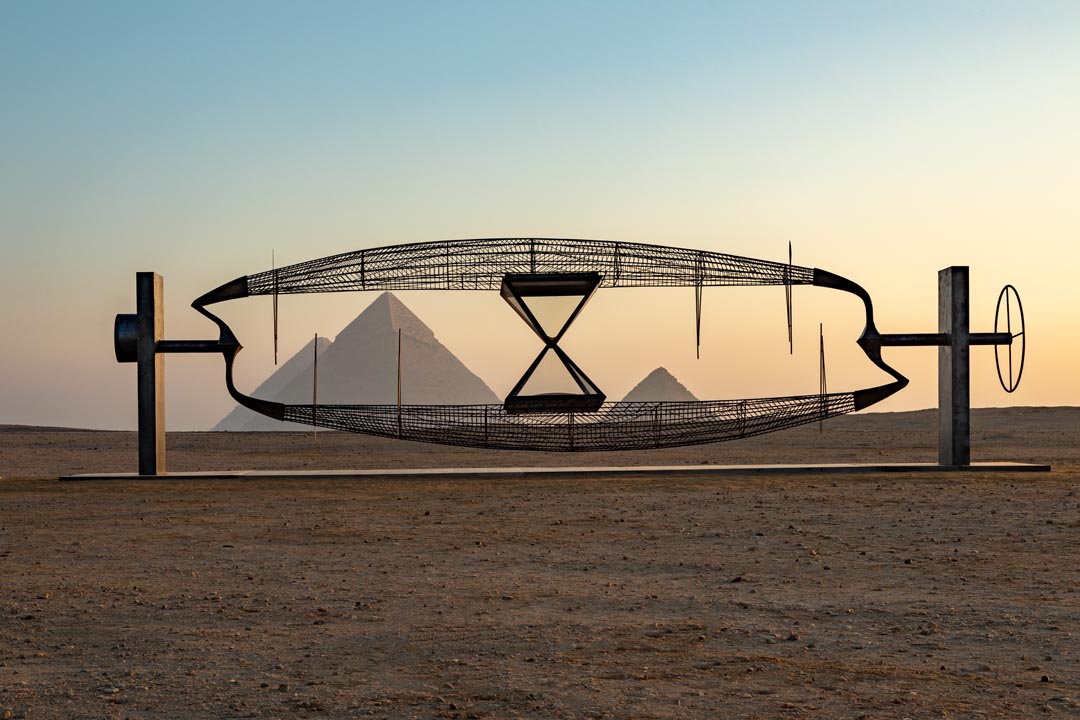 Among them is 'Here I Have Returned' (with a form inspired by an ancient sacred musical instrument) by Sherin Guirguis, which pays tribute to the women who have supported Egyptian society and culture through history.
For Lorenzo Quinn, creating the piece 'Together' was a dream come true. "One of the reasons I chose to be a sculptor is for its longevity," he says. "The idea of possibly being able to communicate with future generations through the art I leave behind has always mesmerised me. Art has the ability to cheat death and to make you immortal. […] I decided to create a site-specific sculpture that would hopefully not interfere with the surroundings but somehow support their majestic timeless beauty, a sculpture that would outline the human connection throughout time."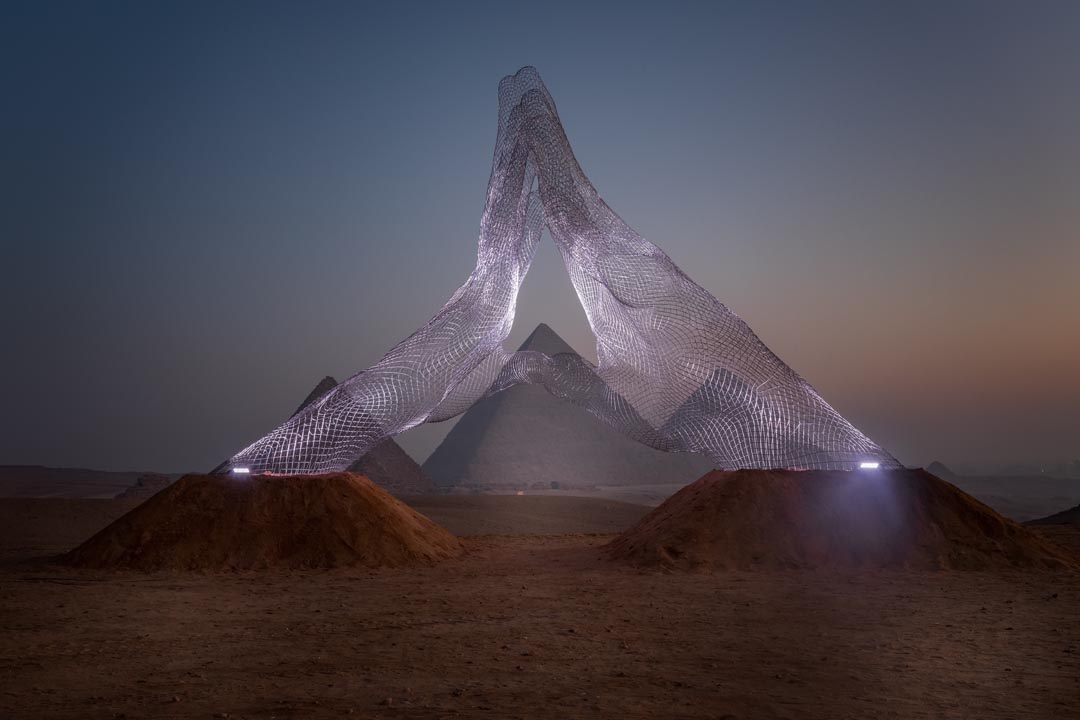 '(Plan of the Path of Light) In the House of Hidden Places' is what the duo behind Shuster + Moseley has imagined for this very special event. "It feels like the stars have aligned, because our work looks at the relationship between light and space and geometry, and the pyramids are such a powerful embodiment of those things," notes Claudia Moseley.
For Abdel Ghaffar and her team, the motivation behind making such an exceptional exhibition lies in the desire to make art accessible to all. "It is a testimony to what our ancestors have done before us, presenting breath-taking art to the world in the most public manner," she says.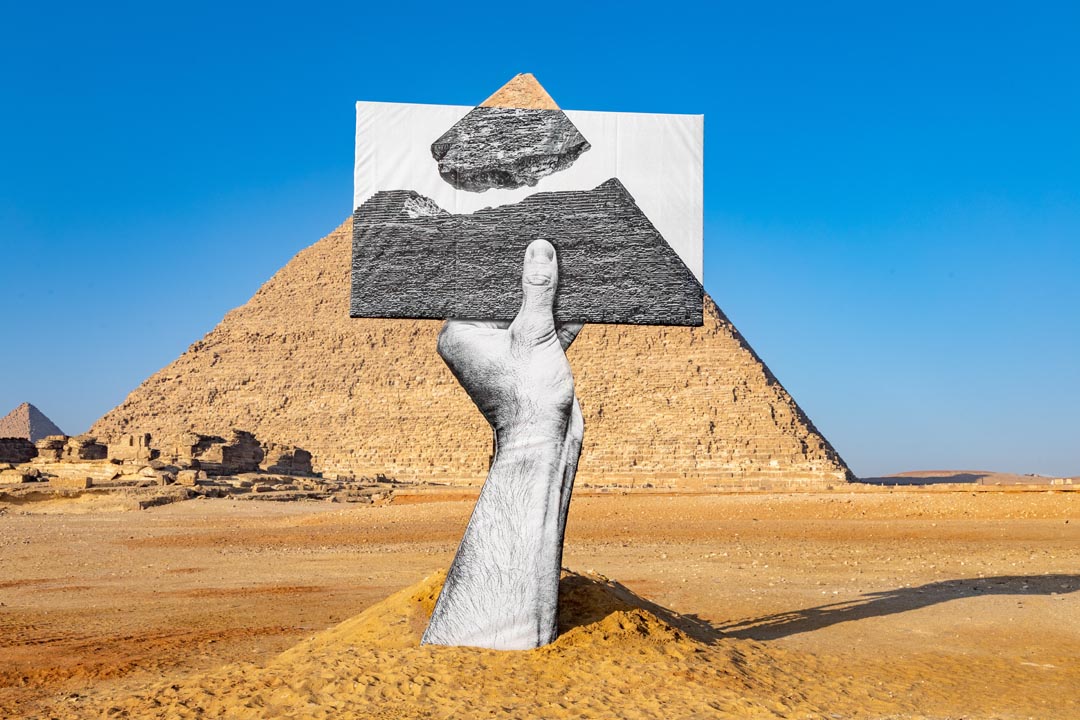 In parallel to this exhibition, Art D'Égypte is also bringing the ultra-realistic artificial intelligence robot named Ai-Da to the country for the first time, pushing boundaries even further.