Ramadan is the perfect opportunity to pay tribute to tradition in a contemporary way. Bloomingdale's Home has numerous options that will seamlessly blend into your home, creating a memorable space for the whole family to enjoy.
Minimal simplicity is seen throughout tableware, ornaments and accessories offering a pureness and simplicity to a room, while the accents of gold enhance the celebratory mood. Timeless and easy to update each season, this neutral colourway is deal for those who want to create a space that feels refreshed. Start with a plush sofa from Adriana Hoyos Furnishings.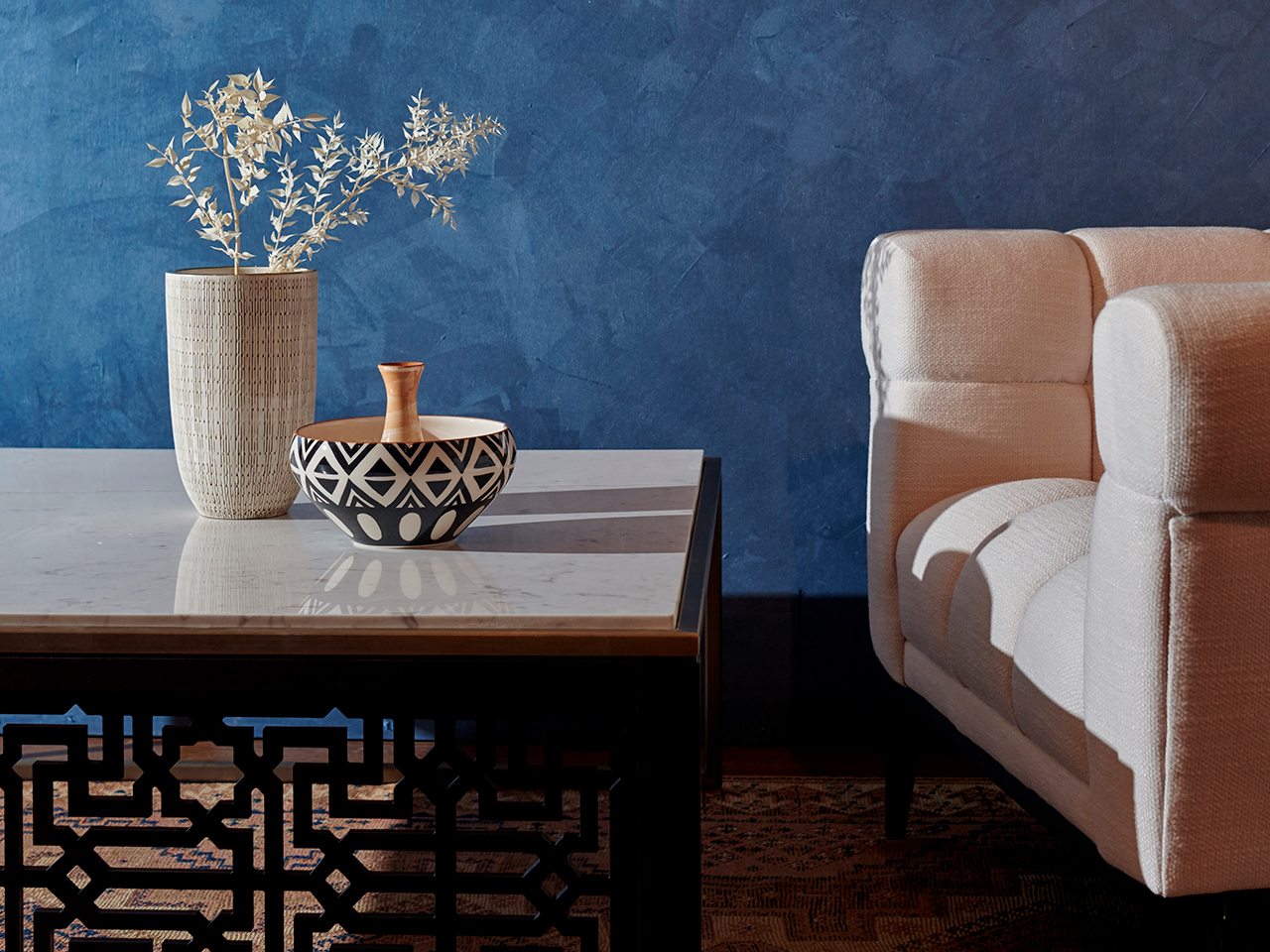 If you are looking for a little more drama, the turn to rich colours of navy, maroon and teal, seen throughout Tam's range serving bowls and vases.
For something truly unique, look to Kashida's offering of locally produced circular marble tables and stools. They incorporate golden calligraphy into the brass stands, which extend seamlessly to brand's wooden sharing boards to offer dates or fruit to family and friends.
If you are a fan of calligraphy, Saleen Art is one of the best brands to turn to for monochrome vases and small serving dishes. Racha El Abbas similarly has the artistic calligraphy dancing across accessories such as table serviettes. For a slightly bolder colour option within table settings, Images D'Orient's tile prints and aztec prints cover coasters, jugs, bowls and trays to add another dimension to the evening.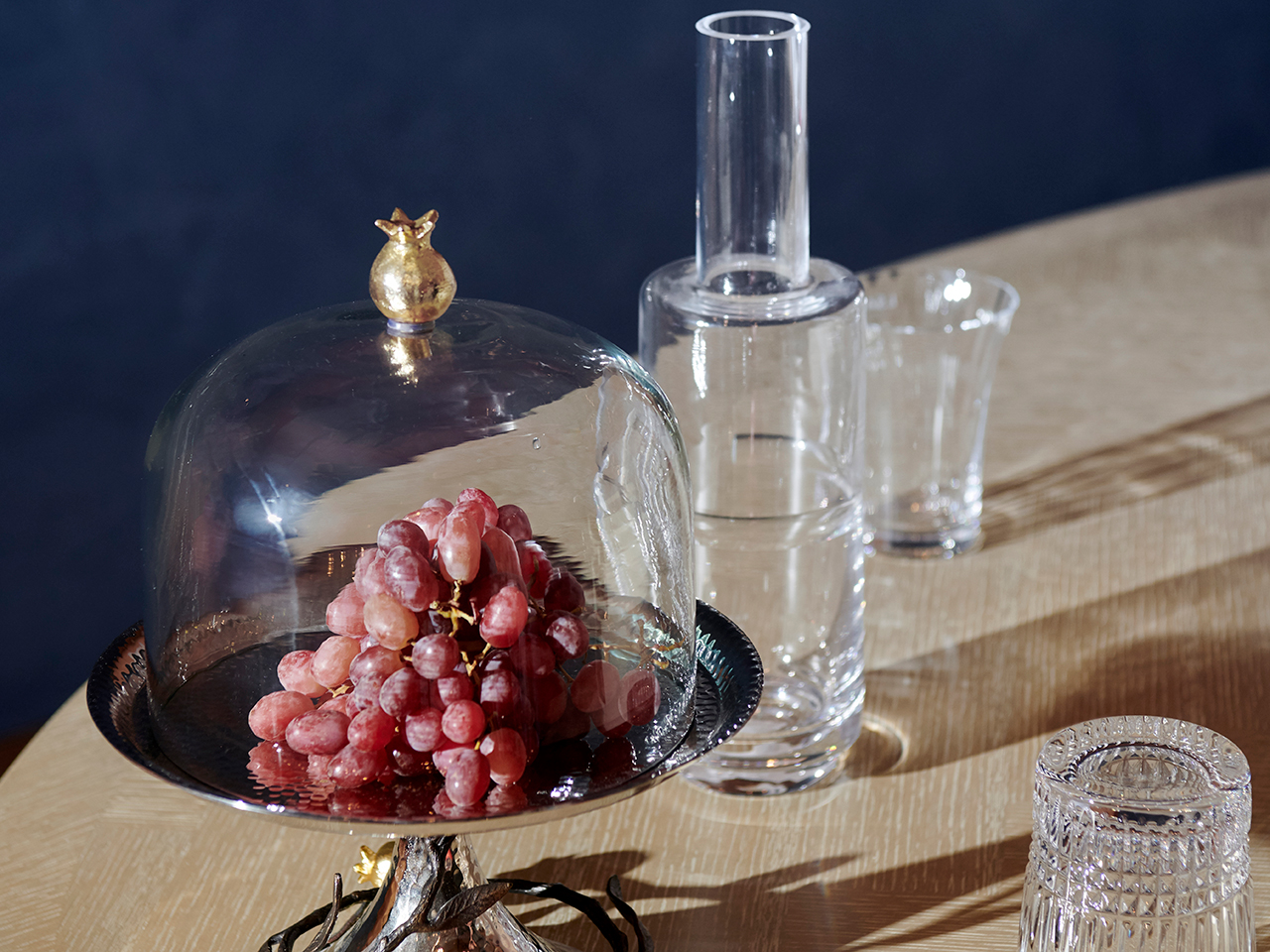 For a quick fix, Racha El Abbas' artwork is an easy way to update any room. Bold and graphic pieces in black, navy and gold can slot into most spaces with ease. You don't have to go big for impact, locally designed Silsal create elegant coffee cups and saucers; Turkish-designed Ozlem Tuna create white crockery and candles decorated with simple patterns; and Ozlem Tuna adds a real element of fun with decadent cake stands, silver tea pot and nut bowls.