All petit h pieces begin with the materials – most notably materials that have been discarded from other metiers and given new life by creating hybrid objects that are faithful to the spirit of Hermès.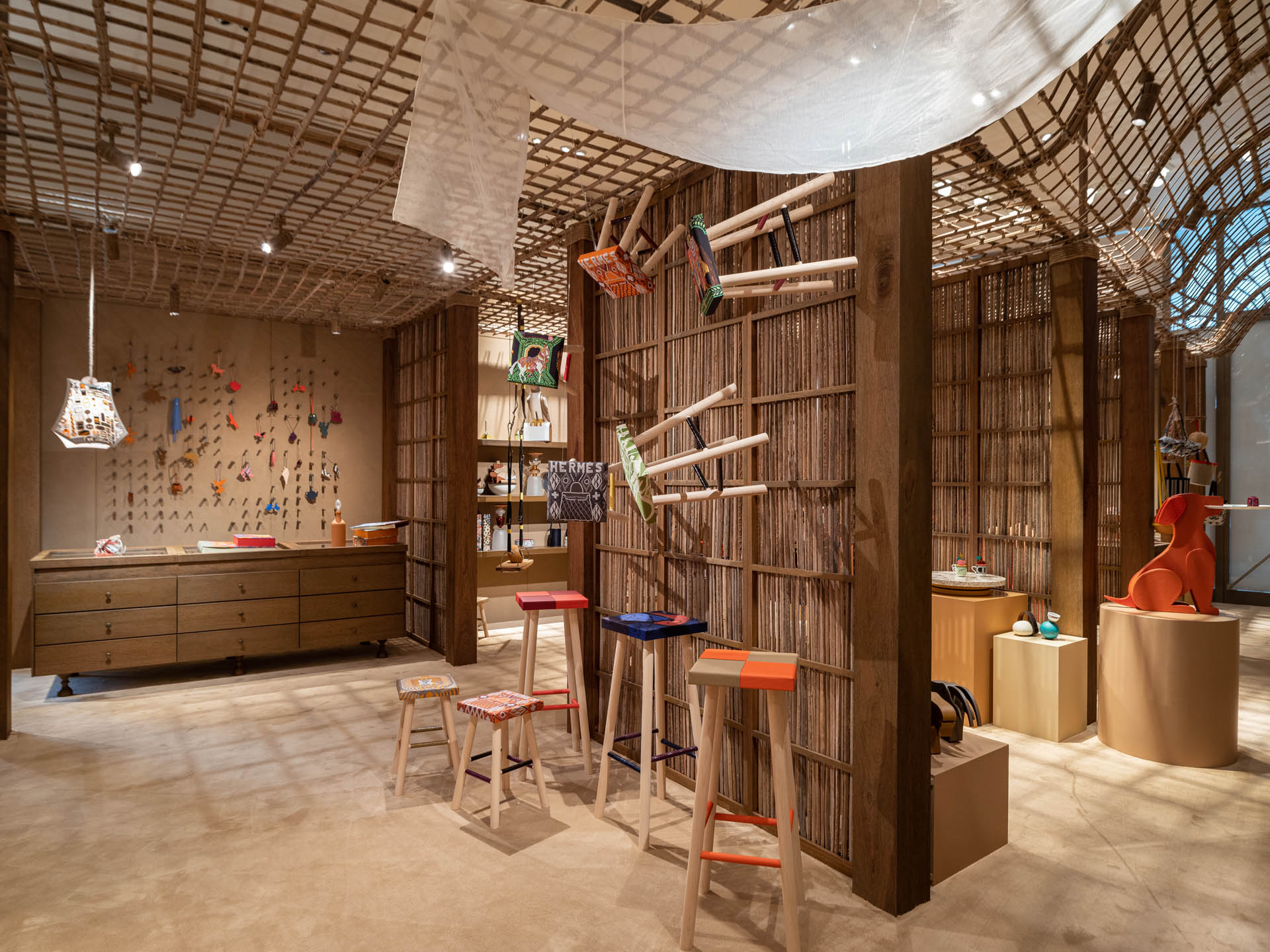 Before becoming an idea, a petit h item is first conceived through materials such as leather, silk, crystal and porcelain, then improvised by combining, assembling and altering until a functional or decorative object is formed. Established in 2010, and now under the creative direction of Godefroy de Virieu, petit h presents a playful dialogue between design and making, reuse and sustainability.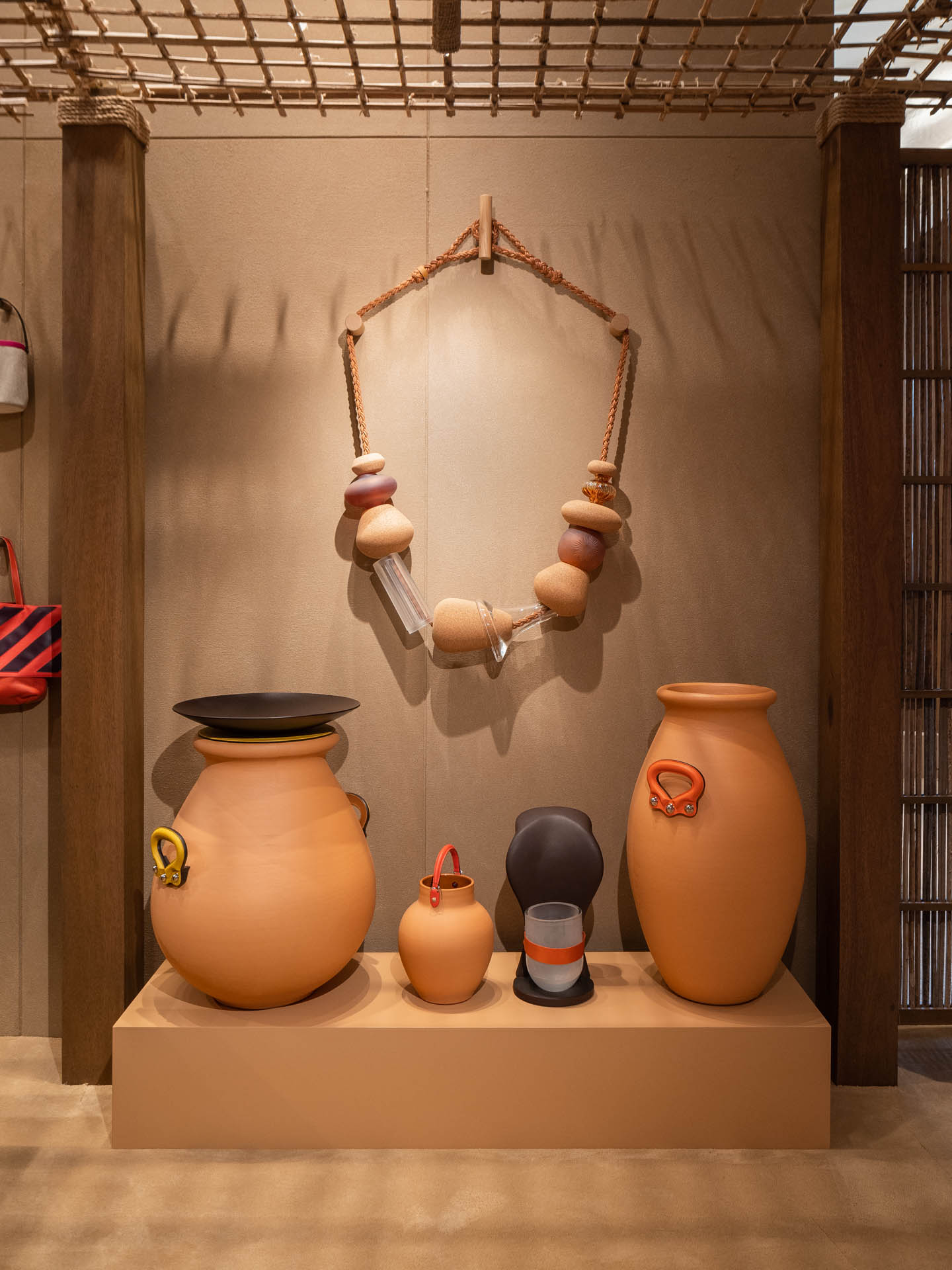 The objects have now found their temporary home in Hermès' The Dubai Mall store, staged in a space reminiscent of a souk, designed by Emirati architect and designer Abaulla Almulla and infused with architectural elements that evoke these traditional places of conviviality and trade.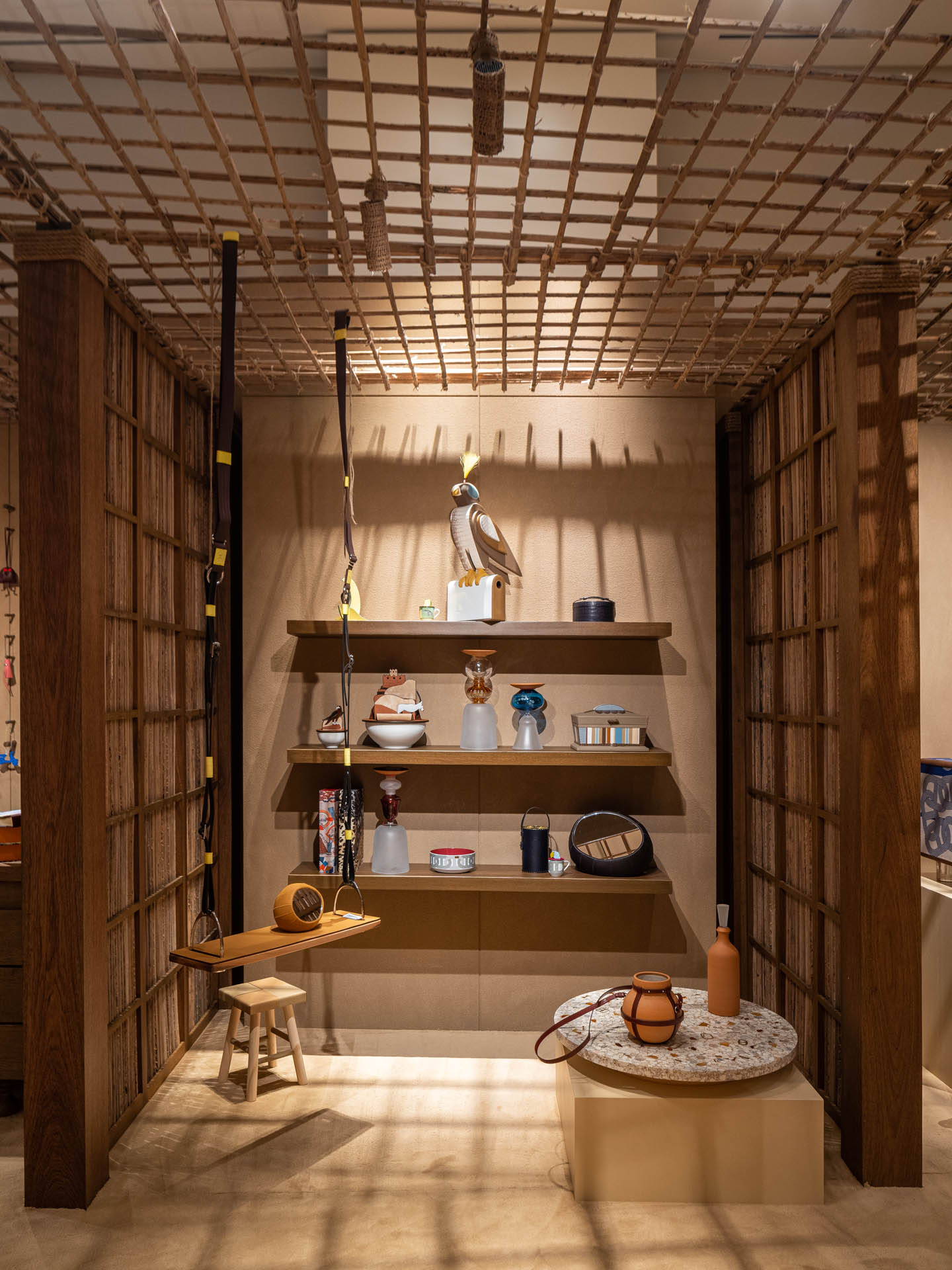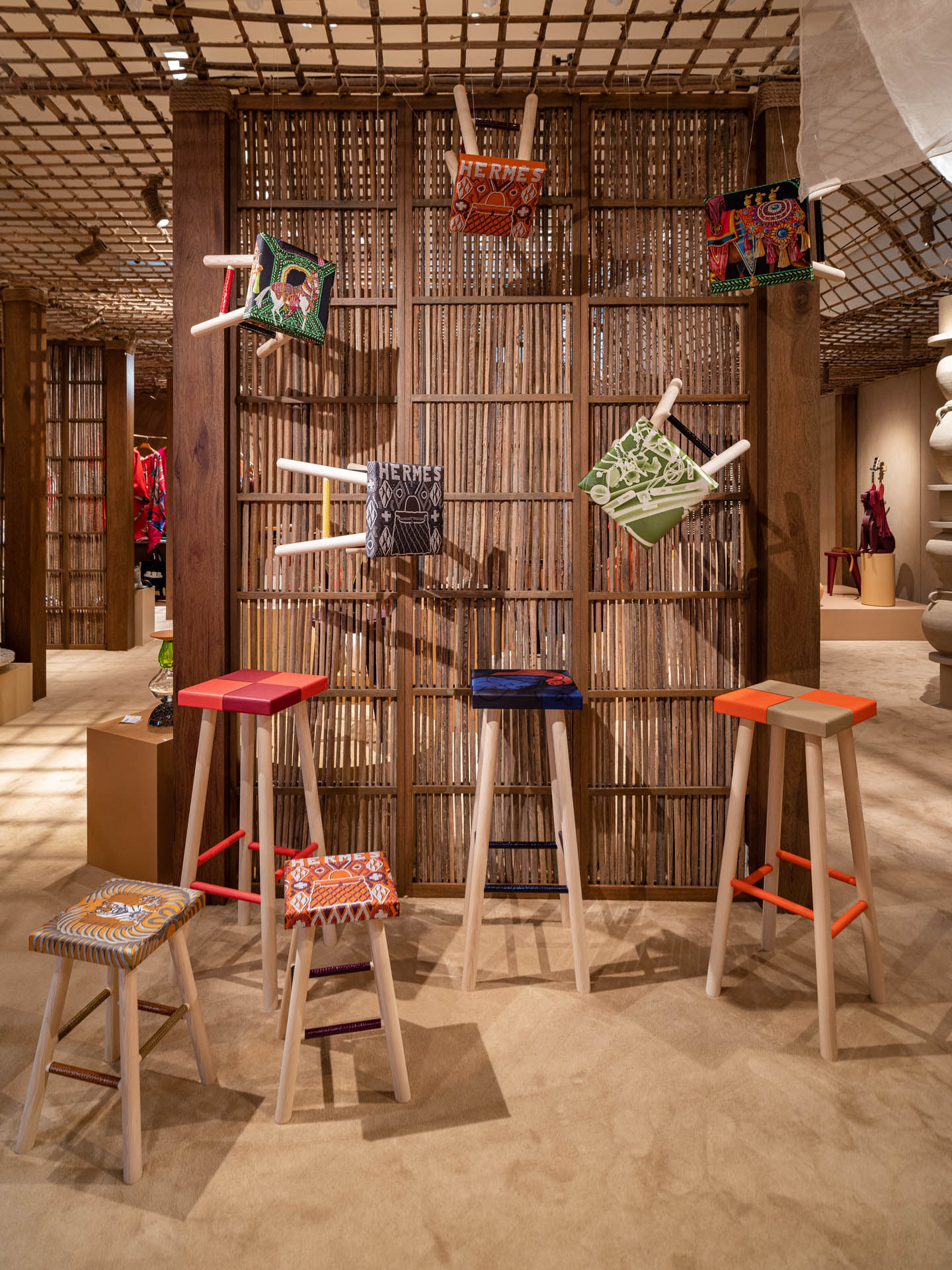 The petit h souk features earthy toned walls and floors and openwork ceilings that diffuse soft light, creating a welcoming atmosphere. The colour palette reflects the local terracotta, clay, fabric and wood used in its construction.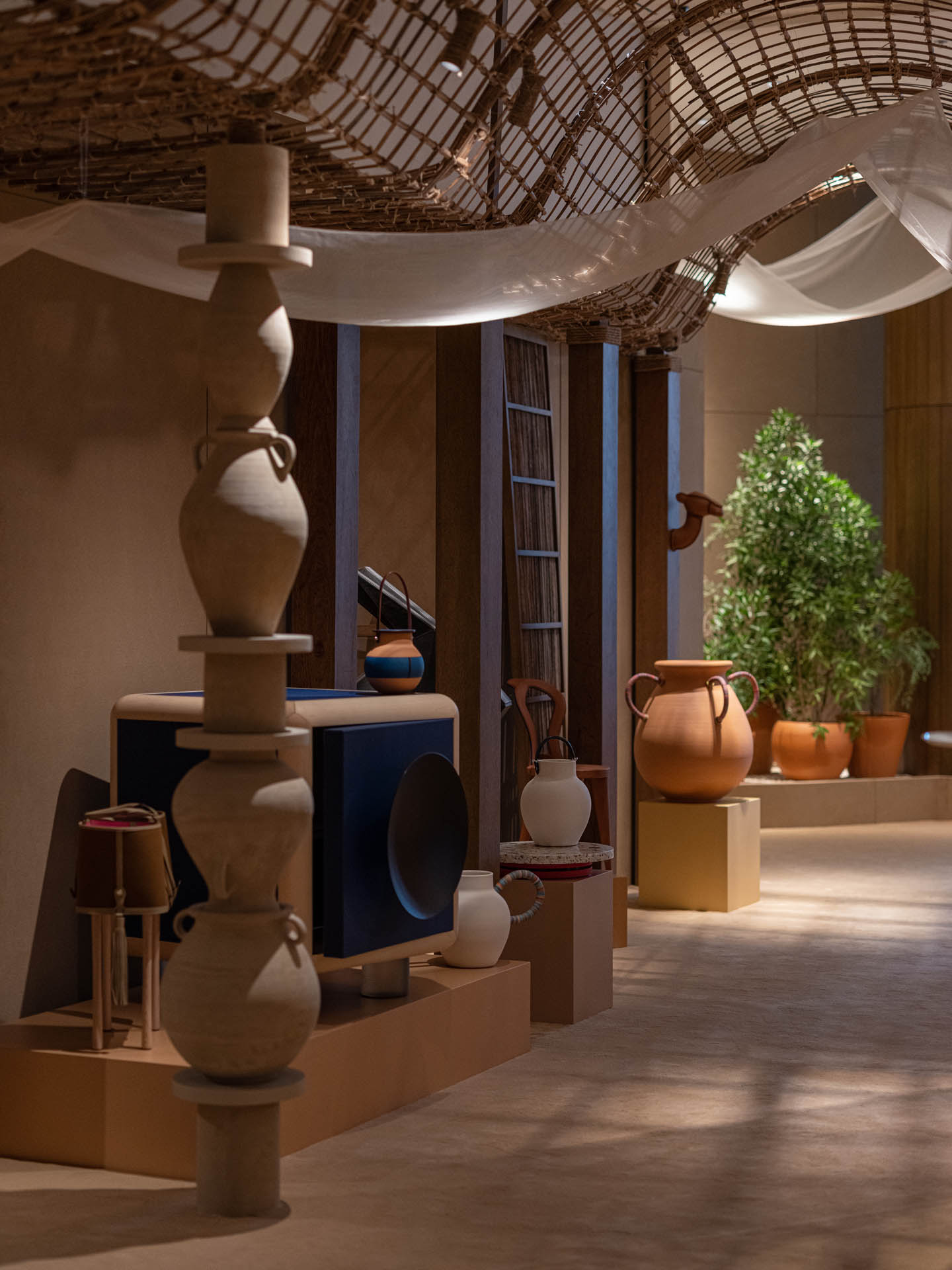 Among the objects – which are an homage to the city – is a falcon stand in terracotta and leather, porcelain and crystal, and an incense burner consisting of a fine terracotta dish elevated on a green and white crystal base.