A new era of designers, architects and artists in the UAE is redefining what it means to shape the future of our environments and cities, from the Middle East to the rest of the world
Hasan and Husain Roomi
H2R Design
Interior Designers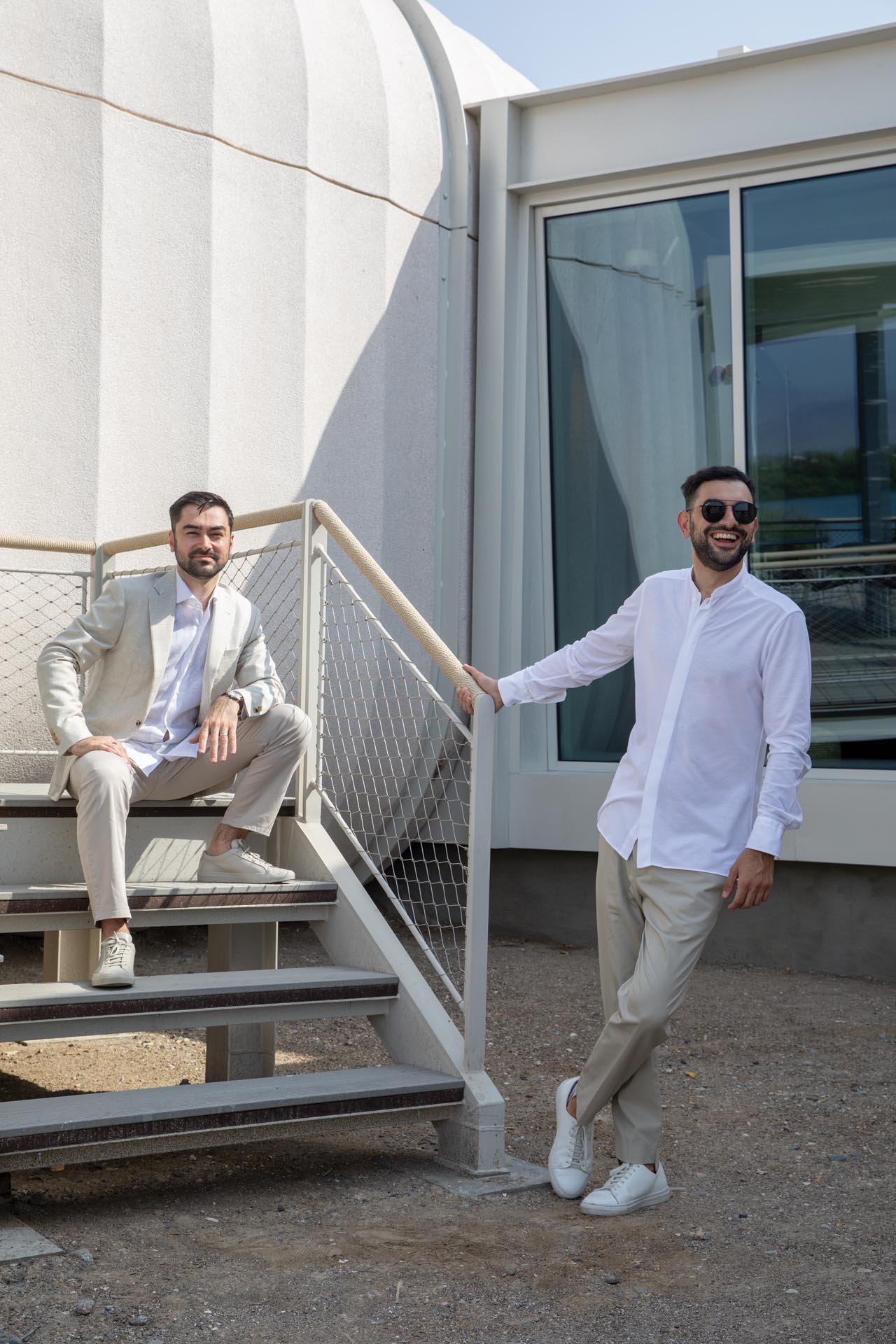 Brothers Hasan and Husain Roomi, the managing partners of boutique practice H2R Design, are conscious of creating projects that are future-facing by adopting a sustainable approach to their projects, not only through their choice of materiality but also in the ways they tackle the ageing of spaces. With a focus on the hospitality, F&B and retail sectors, the brothers have carved a niche for themselves within the regional and international design scene, with offices in Dubai and London.
"As tactical as it may seem to have two brothers follow a similar trajectory and work within the same field, we actually took an organic approach to the growth of our careers, as well as our business," they explain. "A passion to create and innovate drove us to open our own studio in 2012 – something we found essential, being young and full of ideas to push the envelope… While we have grown in both size and capability, we have stuck to our guiding belief that organic growth is better than forced growth – from both a creative and a reputation perspective. Having a young, dynamic team that can tackle whatever project piques our interest is at the heart of who we are and how we operate."
Context is at the core of H2R's designs, and the duo has completed some of Dubai's most visited cafés and dining concepts, as well as being at the helm of projects such as the renovation of the iconic Al Alamein Hotel in Egypt and the luxury retail space HOB in Abu Dhabi that honours the local influences of the region.
"At our core, we have always believed that context is the key anchor to any design of a space or brand. We have not deviated from this since the very beginning; however, what has evolved is the region's environment and appetite for innovation, which happens to work beautifully with our ethos, in our opinion," the brothers say.
"Moving toward [the future], we look forward to more hotels, more public spaces and more retail [projects]. These projects spark excitement for us as they have the potential to impact the region on a larger scale."
---
Riyad Joucka
Middle East Architecture Network (MEAN*)
Architect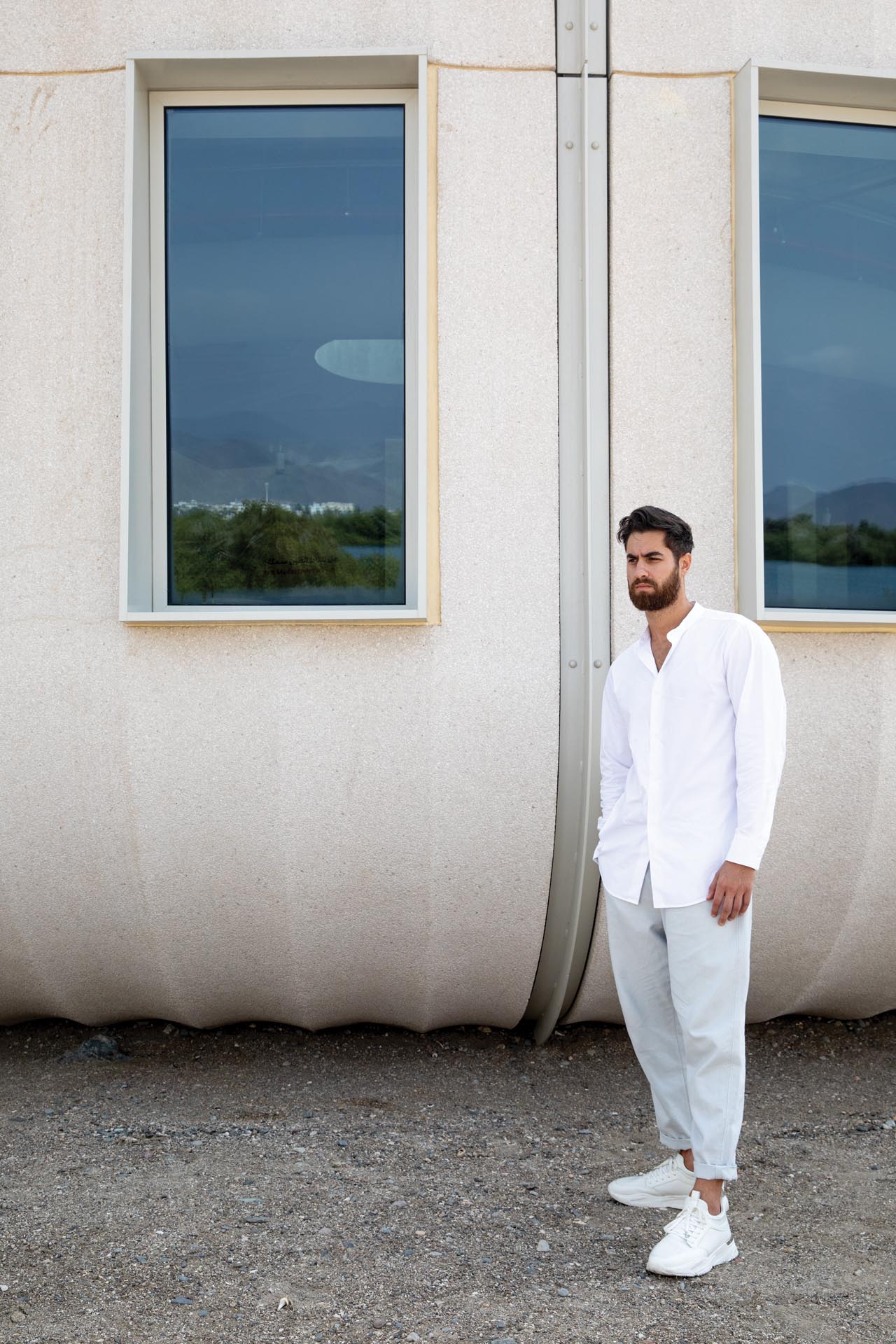 Working at the nexus of design, emerging technologies and local culture, Middle East Architecture Network (MEAN*), led by architect Riyad Joucka, is on the path to redefining a new architectural language for the Middle East by juxtaposing a contemporary approach to design with local materials, using cultural heritage as reference. Having previously worked in cities such as Hong Kong and New York, Joucka is keen to apply his experience and knowledge within the Middle East context.
"The Middle East, and the UAE in particular, has the most potential and opportunities in terms of growth, and a forward-thinking vision for a future of innovation and collaboration. With a young median age population, there is a wealth of talent and potential to tap into," he says.
MEAN* is currently working on integrating new ideas and methodologies of design into emerging spaces, buildings and products.
"Our portfolio features an array of projects that vary in scale and complexity. The overall theme of the work is to take indigenous culture, materials and building methods as a starting point for responding to the client's brief through  meaningful, innovative design. We are currently working on a few commercial interiors that reflect this method," Joucka says.
MEAN* has already collaborated with a number of high-profile partners, such as Audi (designing the 'Audi Innovation Hub', a pavilion that embodies the brand's ethos of 'Advancement through Technology' while reflecting on the theme of 'connections'), Spanish brand Nagami (creating a 3D-printed chair featuring undulating patterns that investigates the possibilities of robotic 3D printing for the design and production of bespoke furniture), as well as the Roads and Transport Authority (creating a 3D-printed bus stop scheme that reflects on the strong influence emergent technology will have on the future of our cities). Joucka has recently also revealed a concept for living in isolation – an architectural response to a post-COVID-19 world. House 00 sits on the soaring peaks of Jebel Jais, northeast of Ras Al Khaimah, and references traditional elements of local residential architecture.
"The modern design landscape in the region has been overpowered by ideas that are imported from the west," Joucka shares. "I believe that it is our responsibility as a new generation of architects and designers to change that, harness local talent and focus on build[ing] a better future for our cities."
---
Lina Ghalib
Designer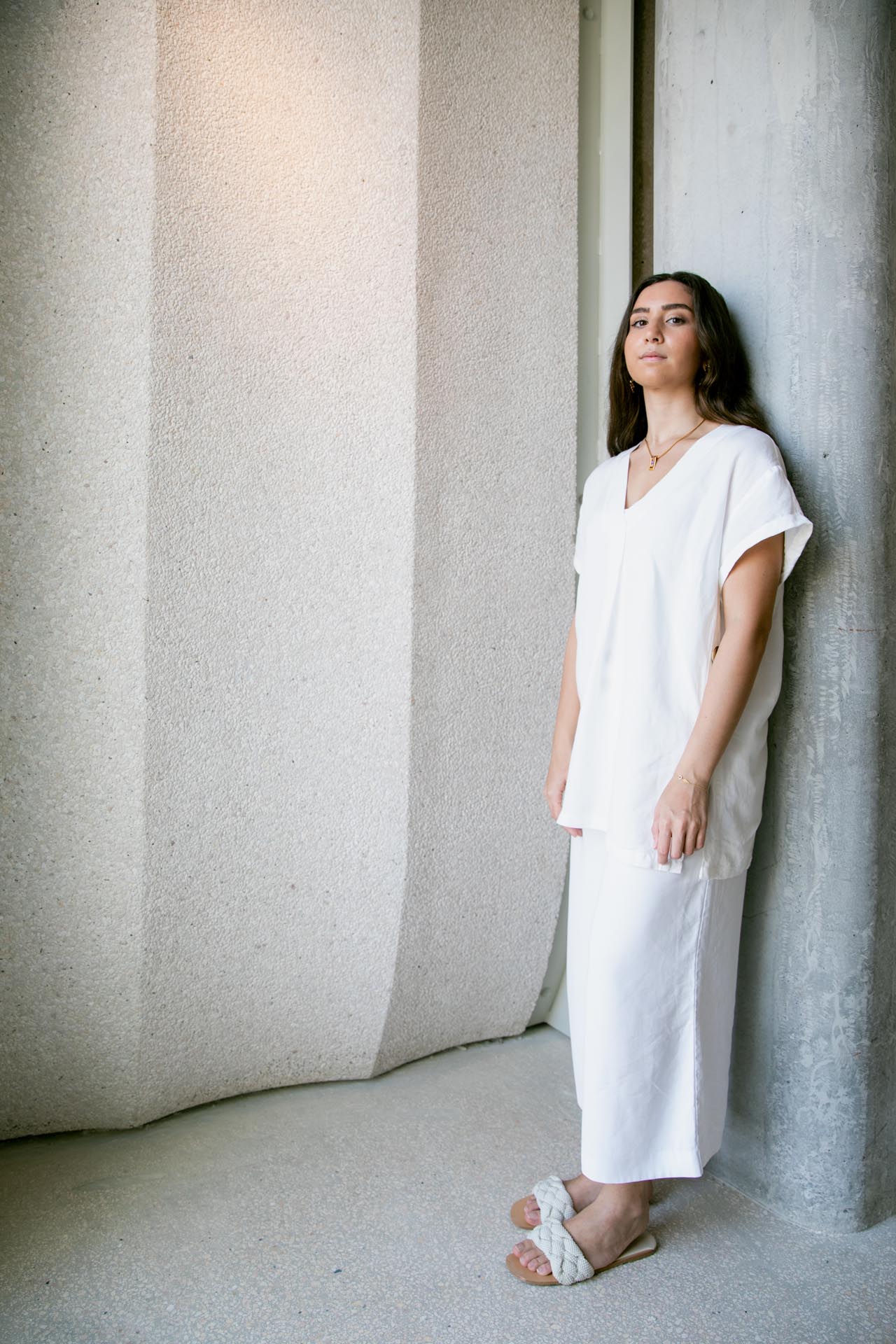 Interior and product designer Lina Ghalib traces her design inspiration back to her Egyptian roots, and the ancient civilisation that has granted the world many of its inventions, from paper and ink to surgical instruments and foldable beds, among many others.
"A very [well] known phrase in Arab culture is 'Necessity is the mother of invention'," says Ghalib. "Although it's challenging to invent things in 2021, I do believe paying homage to history and studying ancient societies' methods of living can give us a better understanding of simplicity and originality."
Currently working as a product designer at Aljoud Lootah's studio, Ghalib was part of the Tanween programme for Tashkeel in 2020, with a project that focused on developing and testing a new material made from upcycled palm tree mid-ribs, known as 'PlyPalm'. While the project aims to make a new sustainable material available to the design market, it also emphasises the importance of preserving the craft of furniture-making in Egypt and marrying it with the symbolic heritage and abundant resource of palm trees in the Emirates.
"I recently submitted a research paper on the 'Sustainability of Design in Culture'," Ghalib describes, "and it was heavy with technical information about the future of reclaimed palm tree mid-ribs as a material. I believe research is the number one method in being honest as a designer, and by doing so I look forward to manufacturing PlyPalm in a feasible way and making it affordable for use across different design industries."
"[As a designer], my responsibility is to be honest: honest to [my] clients, honest to the design, and honest with the materials and methods I use," she adds.
---
Zeinab Al Hashemi
Artist and designer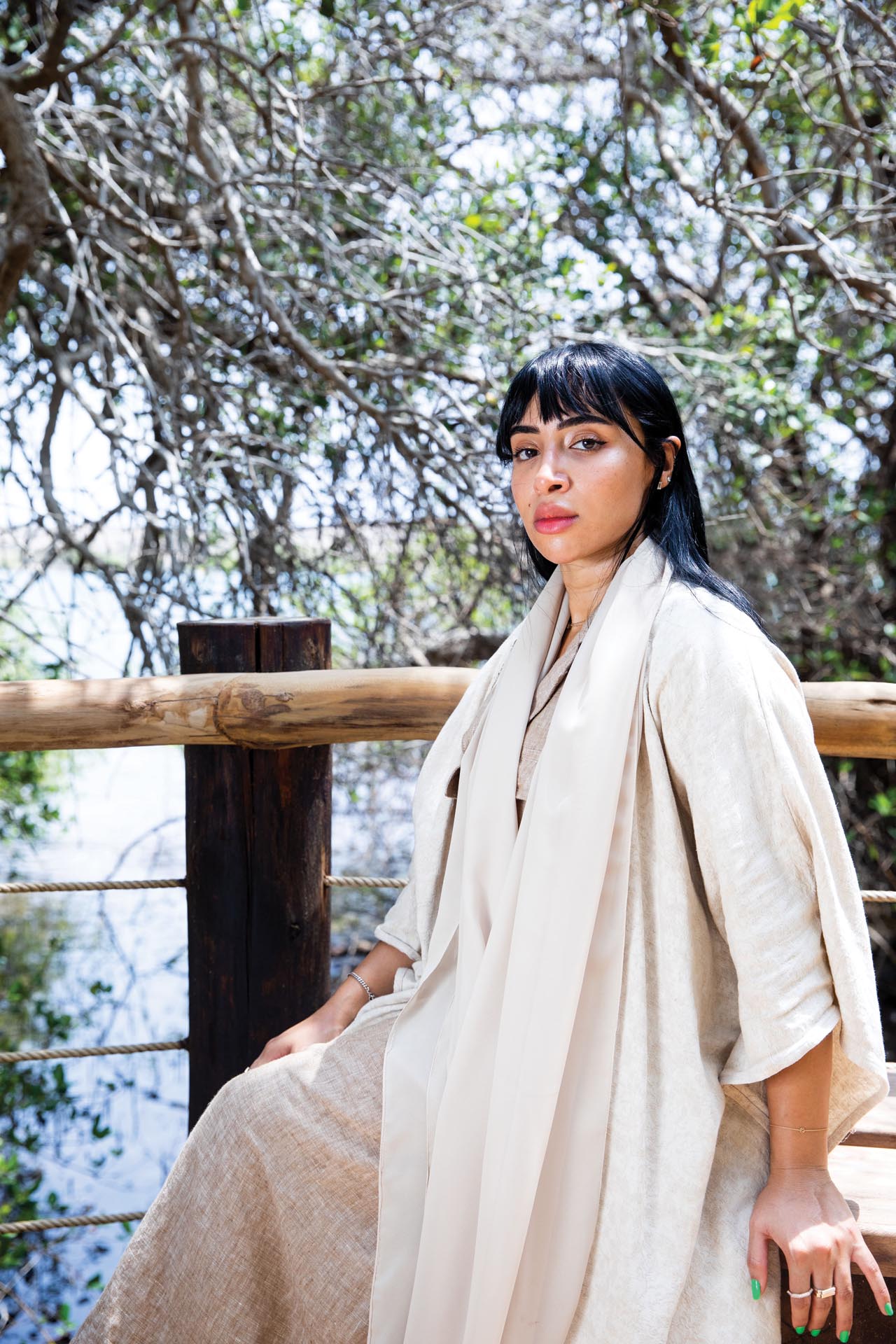 Zeinab Al Hashemi's works possesses a strong synergy between design, art and craftsmanship – she is known for her large-scale site-specific installations. Examining the contrasts and interdependence of nature and industrial production, she often creates works that reference the urban and natural landscapes of the UAE, while focusing on experimentation with familiar and traditional elements and future-forward technologies, in order to create an alternative perspective that is relevant to the modern context of the country and the world globally. These juxtapositions have included experiments with materials that blur the boundaries of what is natural and what is artificial – and what is local in terms of resources and cultural heritage. This results in works that utilise traditional colours, textures and materials – such as camel leather – which are then offset with industrial materials such as metal mesh and rods found across industrial workshops, where Al Hashemi works with local craftsmen, and with whom she aims to push the boundaries of craft-making in the UAE "to think outside the box". Al Hashemi has worked with the likes of Swarovski, Tiffany & Co. and Hermès, as well as exhibiting at the Louvre Abu Dhabi and the Sharjah Biennial 11, with future commissions including the Expo 2020 Dubai. She is now focused on creating more long-term works that will serve the city at large, particularly with public art.
"I like to study the public [for whom I create] and how that piece would change over time," she explains. "With public art, as much as a lot of people think it is a way of beautifying the city, in my opinion, that is not the main purpose. I think public art is a way to create a legacy and a way to create long-term landmarks around the city, which become a very important part of the city."
"There is so much that is happening today globally, but I guess my work doesn't really tackle the issues – rather, it tries to give a different meaning to what you are looking at," she continues. "I am always keen to bring in harmony rather than disruption. I am into shifting and transformation through design."
---
Nuhayr Zein
Architect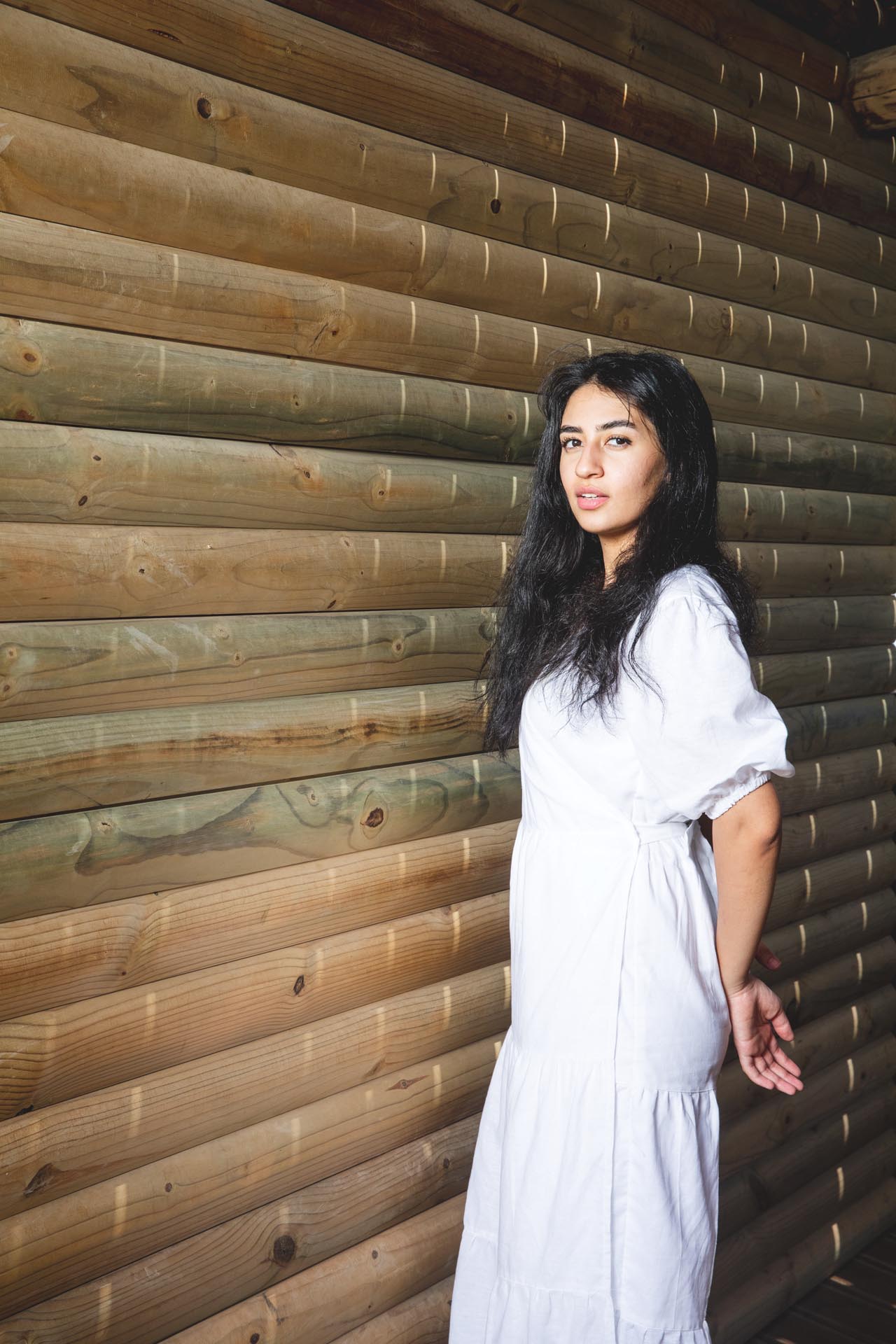 "As an architect, I have a responsibility towards our planet and its inhabitants, as their health is directly related to their harmonious co-existence. To me, culture and ecology are two important aspects [of] that work," says architect and designer Nuhayr Zein. "To re-create harmony in today's digital world, I would say that the integration of nature, culture, science and technology is imperative to a sustainable and healthier future."
Describing herself as someone with "an experimental mindset", Zein has worked across various architecture studios as well as independently on installations, architecture competitions and furniture design. Inherently inspired by nature, she reflects this across the totality of her work, hoping to make a mark on creating design in the region that is "inspired by process or natural behaviours rather than by style".
A concern for the earth's natural resources also drives Zein's overall ethos in design: "I respond to cultural, social or environmental issues to achieve designs [that are] coherent with their context, without affecting the natural environment or depleting its resources," she says.
Much of her efforts are now set on developing an alternative to animal leather, called 'Leukeather', which uses discarded plant resources. "On the global scale, the animal and exotic leather industries are large contributors to climate change, and also threaten wildlife and biodiversity. Although this is known among designers, animal leather is still being used in furniture, fashion and product design and it is about time we start looking for other sustainable and ethical alternatives," Zein explains. She is also working with material scientists to develop a replacement for wood veneer. "These materials are not yet available at an architectural scale, but I hope this can initiate more radical research into sustainable construction materials," she adds.
Zein explains that while there have been positive shifts within the regional design industry in relation to culture and the environment that are urging more designers to build responsibly, she argues that more can still be done. "In the future, I hope to see and contribute to more action-oriented material research that would reduce industrial waste in the region. I believe that our world is constantly evolving, and so should our materials," she says.
---
All photography by Joachim Guay, shot at the Khor Kalba Mangrove Centre.