id sponsorship: French bathroom fittings manufacturer THG Paris and Trend Group's installation at Dubai Design Week is designed to shuttle visitors into the future. A collaboration of many, the concept – developed by Kristina Zanic – was driven by THG Paris's approach to design, with its latest Icon X collection – designed by Studio F.A. Porsche – to be launched inside the futuristic pavilion, embodying elements of its sleek, modern and timeless design. The result is a bathroom installation like no other, inspired by the dreamers and time travelers of the world – portraying the fast pace of life and reflecting one's journey.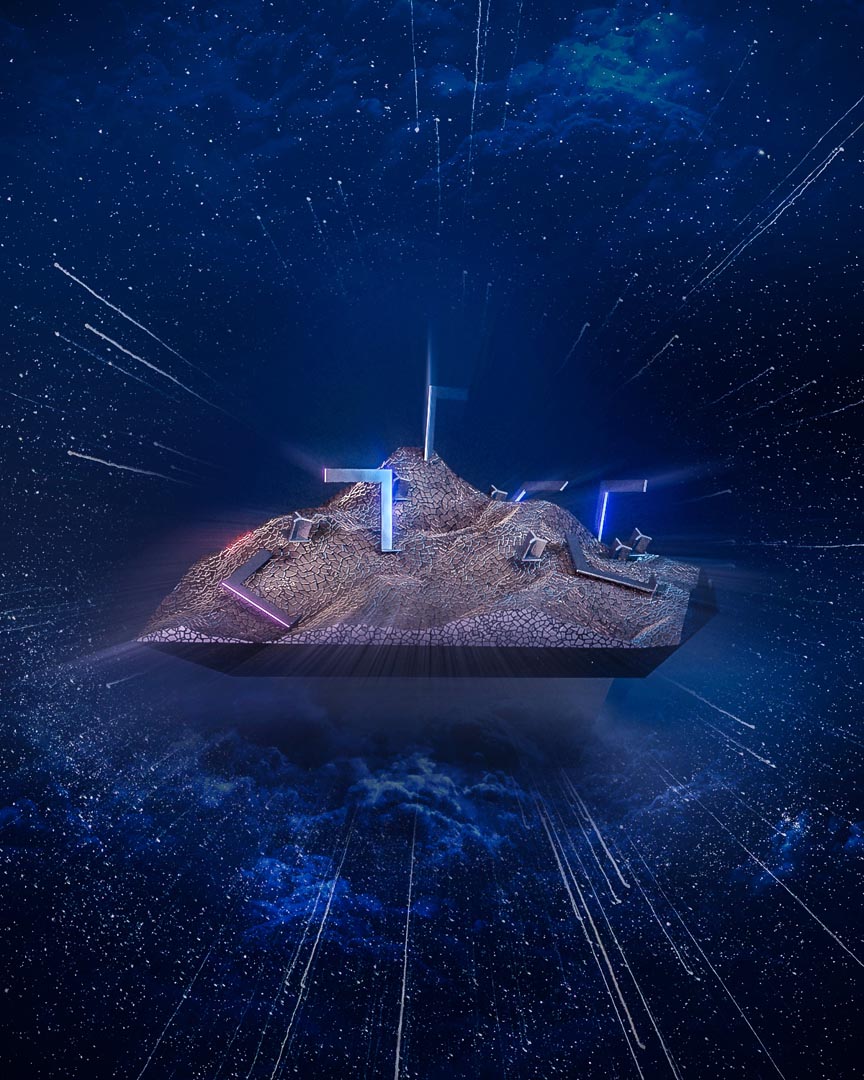 The space-like display of Icon X taps and handles will be revealed in its various finishes through an infinity mirror that resembles an endless portal into a mysterious dimension. The collection will be displayed on a floating 3D 'mountain' covered in Trend Group's glass mosaics in gold, depicting the beautiful scenery which one can enjoy through one life's journey, and encouraging visitors to stop and enjoy the moment. Kristina Zanic has also designed a new collection for Trends Group which reveals itself through a feature wall incorporating patterns of various woodcuts and species.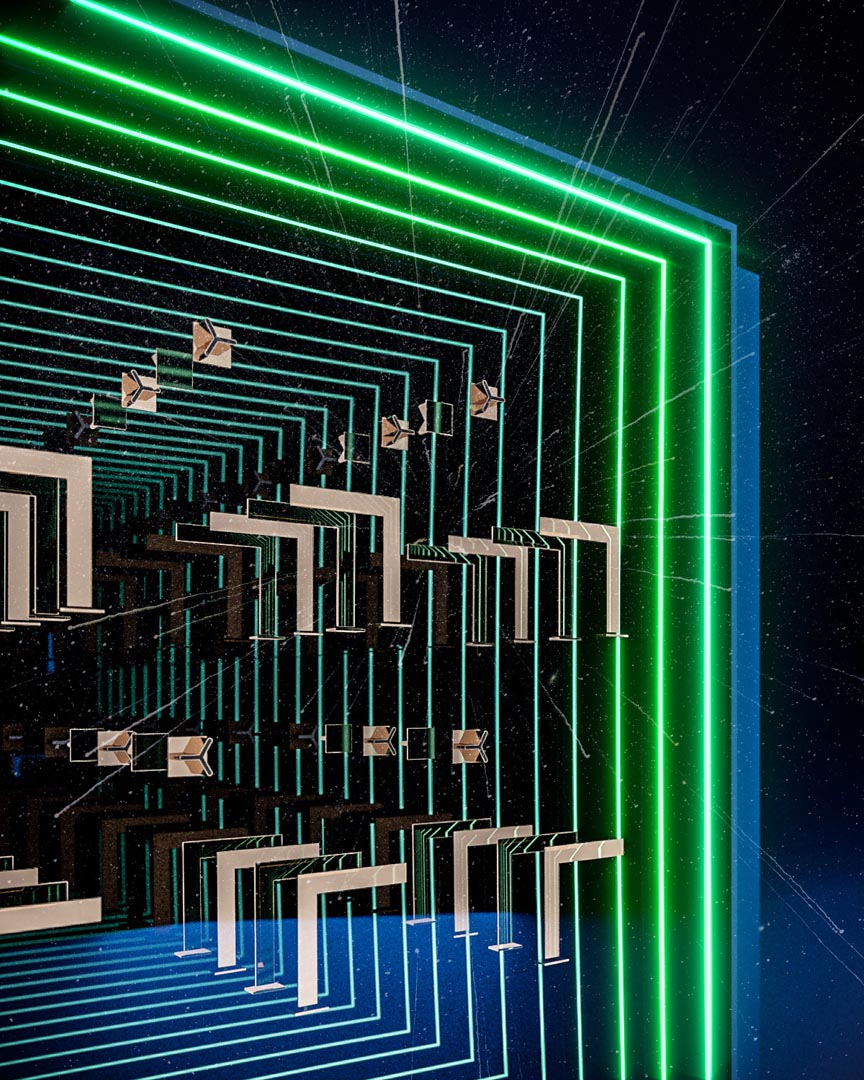 The installation's exterior is covered in reflective glass tiles by Trend Group in a staggered 3D pattern, inspired by the shuttle aerodynamics. The corners of the façade will be finished in back-lit 'Black Diamond' terrazzo, which evokes the essence of the galaxy as it glows throughout the night.
The installation is located in front of Trend Group's showroom in Building 6 in Dubai Design District.