Due to be completed in 2021 is the spectacular Lucas Museum of Narrative Art; Danish company Schmidt Hammer Lassen Architects has won a competition to design a vibrant new city block in the Latvian capital; and Vancouver is home to a ground-breaking project with strong sustainability credentials.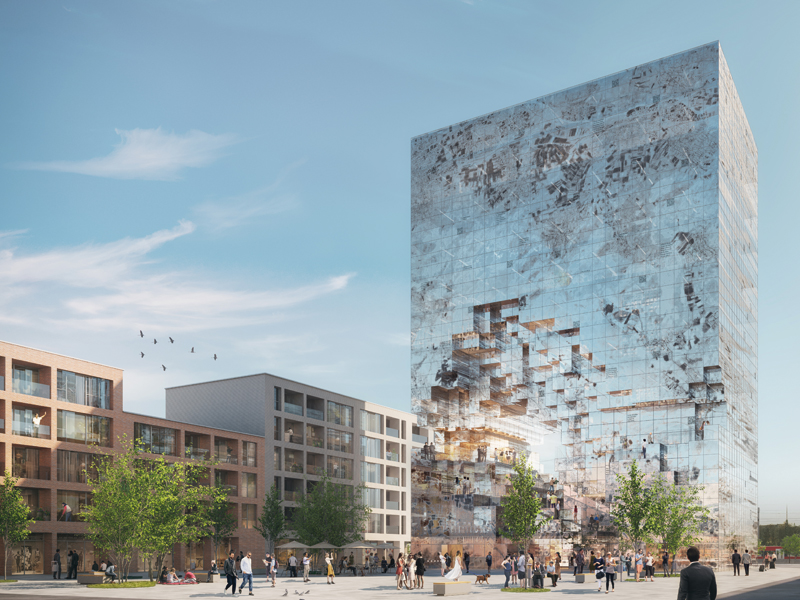 Centre of attention: Esslingen
The Milestone is a 6500-square metre mixed-use building which, it is hoped, will draw attention to this city in southern Germany. Designed by MVRDV, it will be formally known as Block E and will also mark the centre of a newly developed district featuring a university, housing developments and retail stores. Its façade, partially mirrored with fritted glass containing photovoltaic cells and also containing a void at its centre, will reflect back images of the city and its surrounding landscape. Passers-by will be able to use their smartphones to interact with the façade and receive information about the city.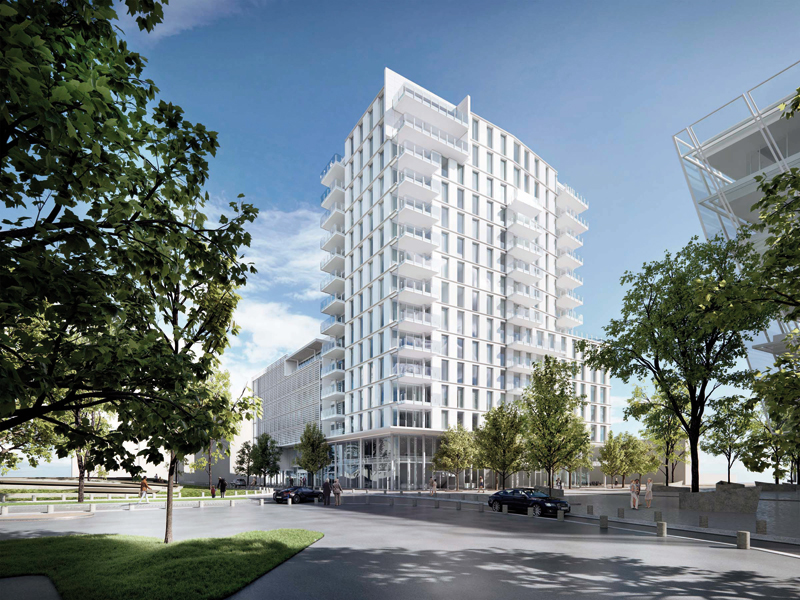 Green for go: Hamburg
The new Engel & Völkers Headquarters and Apartments, designed by Richard Meier, also features a training academy, offices and retail facilities. The 35,000-square metre project's courtyard has been transformed into an atrium that acts as a central circulation core, with its ceiling separating the public and private areas but also unifying them by introducing natural light and views through a skylight. The building is defined by its ceiling-height doors and full-height windows that take full advantage of views over the city, its port and the Elbe River, and which also meet stringent sustainability specifications.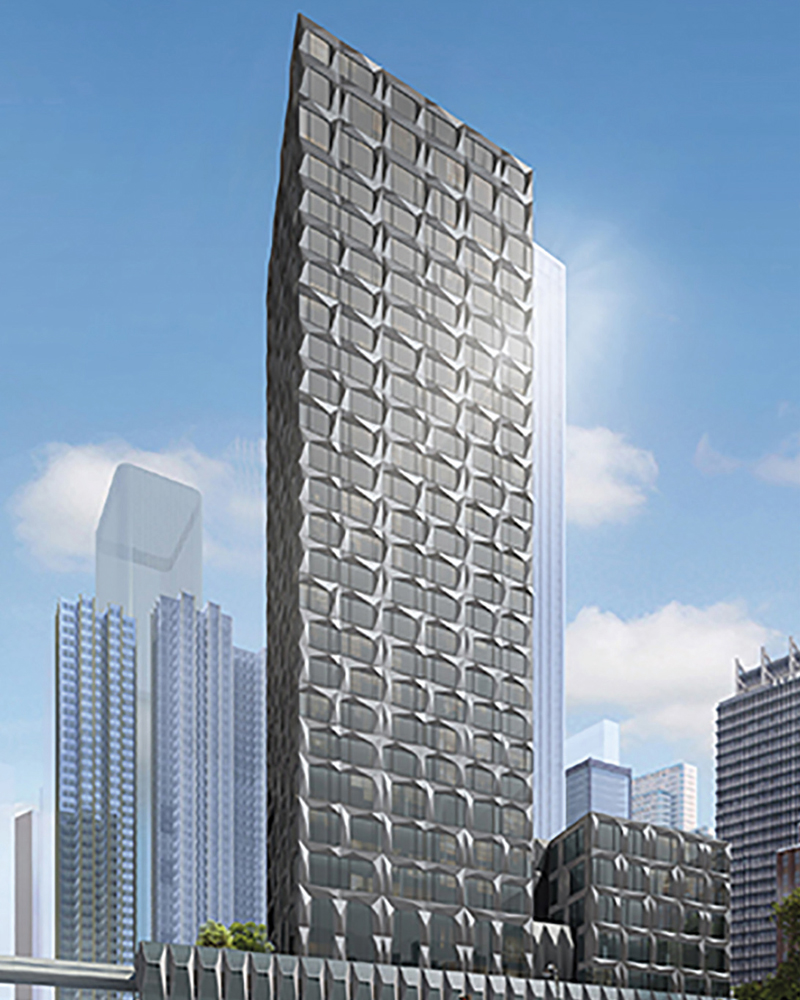 Suite success: Hong Kong
The first St Regis-branded property in Hong Kong is due to open in early 2019. The 25-storey hotel will be home to 129 guest suites as well as signature Chinese and French restaurants, a 320-seat banquet hall and a heated swimming pool. Interiors are being designed by André Fu. The hotel will also feature an open-air terrace next to a grand lobby lounge for al fresco gatherings. It is located in the historic Wan Chai neighbourhood and is within walking distance of Victoria Harbour as well as the Hong Kong Convention and Exhibition Centre.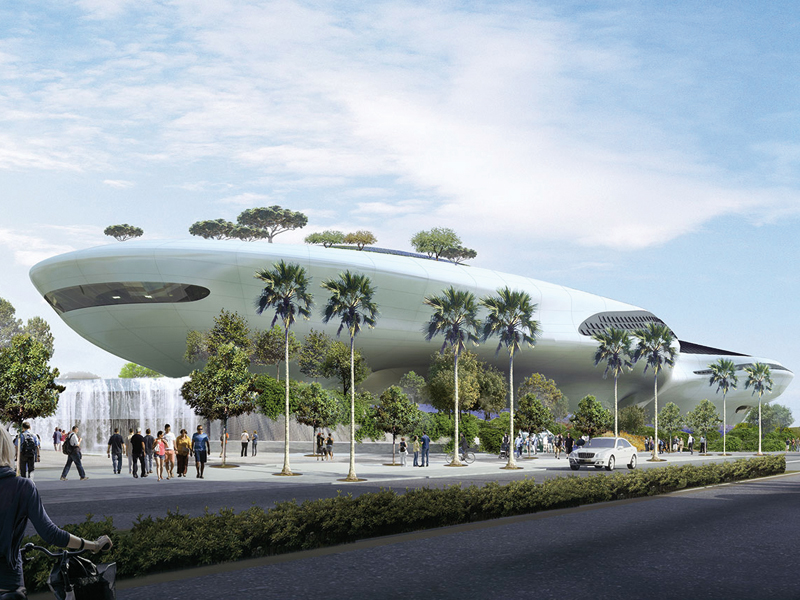 Star Attraction: Los Angeles
Due to be completed in 2021 is the Dhs3.67 billion Lucas Museum of Narrative Art. It will become home to filmmaker George Lucas' personal collection of fine and popular art, ranging from the original Darth Vader mask from the iconic Star Wars series of movies to Norman Rockwell paintings. The museum, designed by Ma Yansong of MAD Architects, will be located in Exposition Park and is set to contain more than 9200 square metres of gallery space, a restaurant and movie theatres, as well as underground parking. The landscaping surrounding the museum will be a family-friendly space for festivals and outdoor film screenings.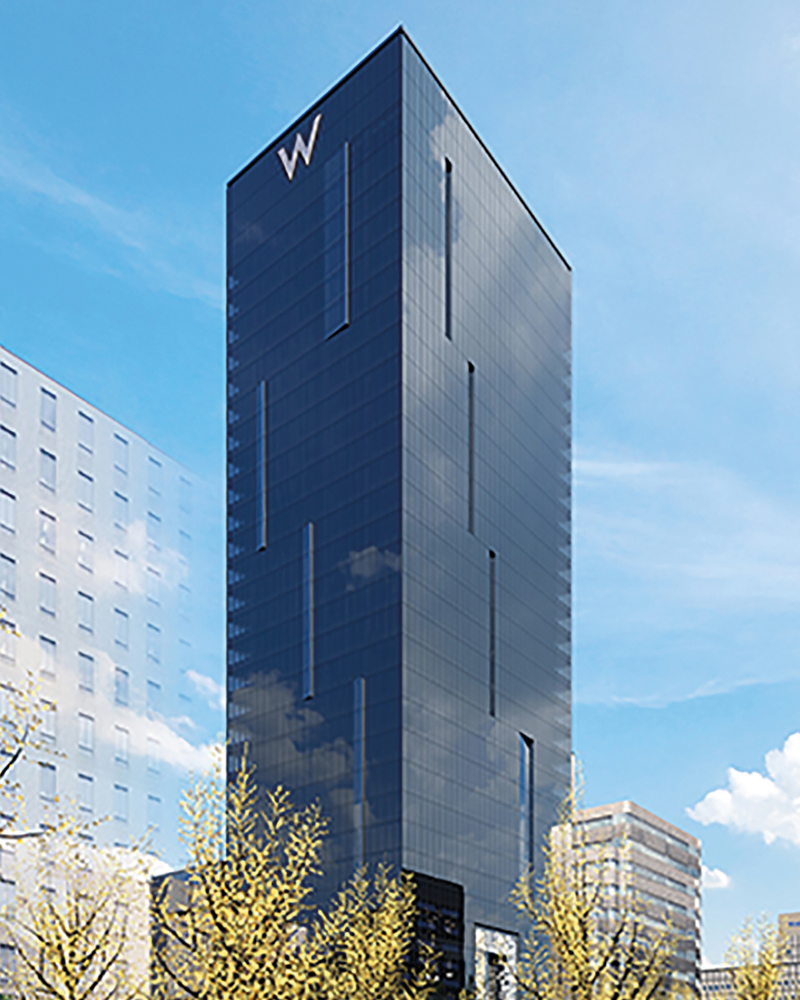 New move: Osaka
Due to open in 2021 is the W Osaka, a 27-storey new-build which will be the brand's first hotel in Japan. Boasting a façade designed by Tadao Ando, the property will be home to 337 guest rooms, including 35 suites, two 'WOW Suites' and a Presidential-style suite. Guest facilities will include a range of restaurants, a state-of-the-art fitness centre, a spa and a 400-square metre Great Room, along with three further meeting rooms which have been designed around natural light. The hotel is located amongst the independent boutiques and restaurants of the city's main thoroughfare on Midosuji Boulevard.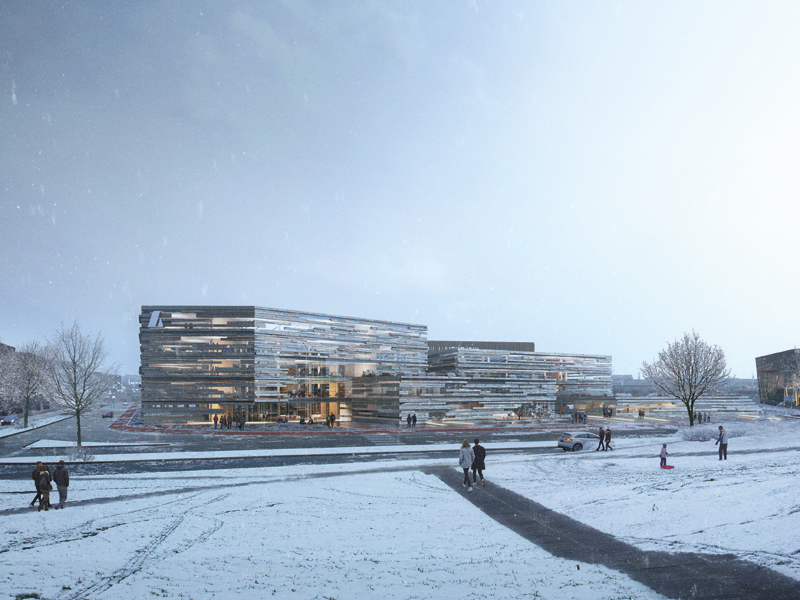 Interesting step: Reykjavik
C.F. Møller Architects and Arkthing have won an invited competition to design a new building for the Icelandic bank, Landsbankinn. It is described as featuring "four complex houses" which "come together to function as one rational building" which is oriented towards the sea, with views also of Harpa Concert Hall and Arnarhóll Park. The two tallest houses host internal atria, ensuring daylight reaches deep into the structure, with the two lowest houses providing glazing and connections to external terraces and gardens. The façade is primarily composed of glass and basalt, while the majority of public functions are located on the ground floor.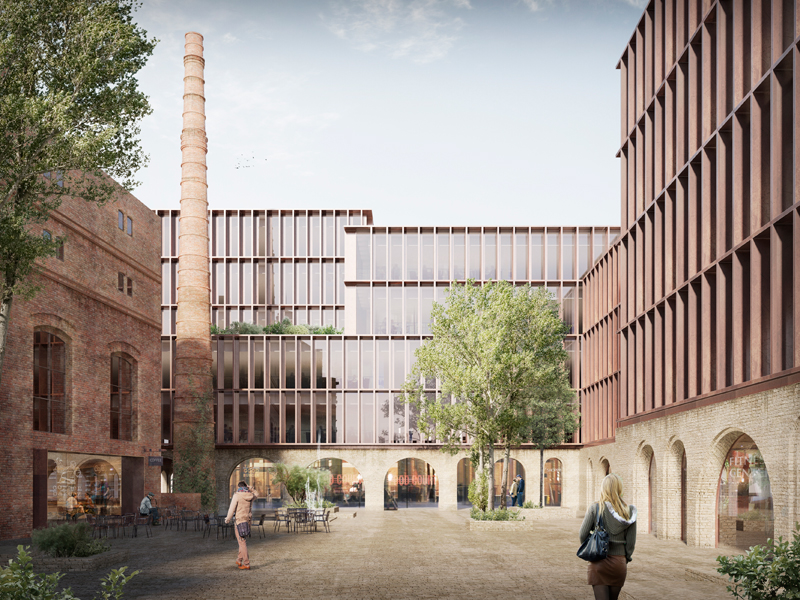 Vibrant block: Riga
A competition to design a vibrant new city block in the Latvian capital has been won by Danish company Schmidt Hammer Lassen Architects. Kimmel Quarter is an 11,500-square metre area dominated by abandoned industrial buildings – but which is about to be transformed into a thriving commercial development complete with a 30,000-square metre office building and hotel, as well as a public gym, child care centre, café, spa, food court and convenience store. The new building's rectangular grid façades allow daylight to reach deep into interior areas while, in an effort to avoid overheating, lamellas ensure shading from a substantial amount of direct sunlight.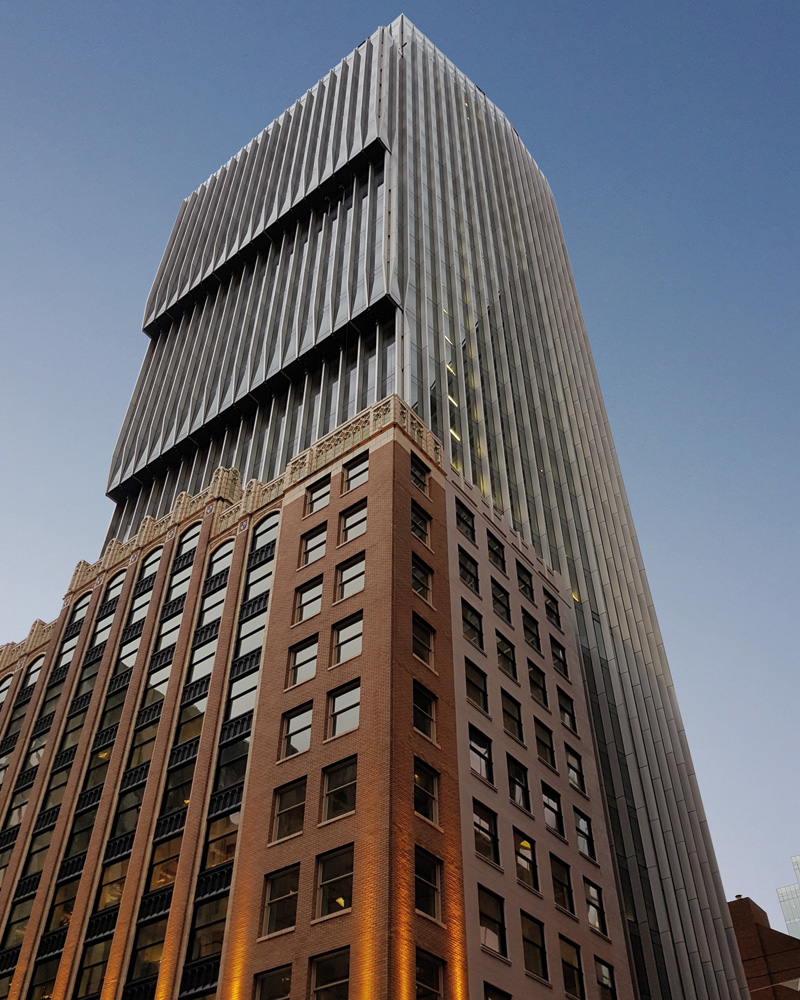 Making history: Vancouver
Vancouver's first Leadership in Energy and Environmental Design (LEED) Platinum conversion is The Exchange. Designed by Harry Gugger Studio with Iredale Group Architecture, it integrates the historic brick and concrete Old Stock Exchange building, which was constructed in 1929, with a new 31-storey steel-and-glass tower that boasts solar shade louvres, solar thermal panels, storm water retention and reuse and low-flow fixtures. The Exchange, whose anchor tenant is National Bank, has half the energy load of a traditional office building with a reduction of 35% in energy costs. The heritage portion of the project features a luxury boutique hotel.