Design and architecture firms, organisations and media outlets have taken to social media and various other outlets to address the long history of under-representation of Black architects and designers within their respective fields- a discussion sparked by the recent protests taking place in the United States against racially-driven police brutality within the country.
Inspired by American designer, architect and educator, Sean Canty's Instagram stories, highlighting 200 personalities that embody Black excellence within art, architecture, design and fashion, identity has compiled its own list of inspiring individuals, from leading architects to up-and-coming designers. We also like like to note that this list  is in no way comprehensive of the huge pool of talent working within the industry today.
---
Sir David Adjaye OBE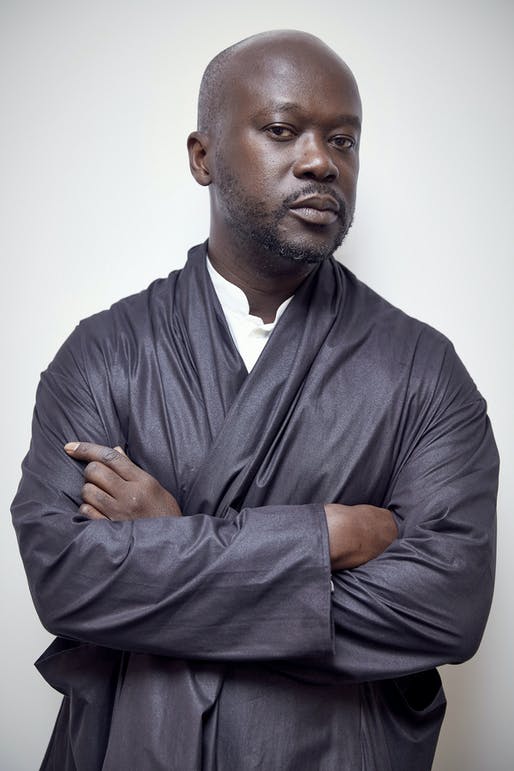 British-Ghanaian David Adjaye is one of the most recognized architects of our time, whose work fuses influences from contemporary art, music, science as well as African art forms. Founder of Adjaye Associates, he is often cited as an architect with an artist's sensibility and vision, having worked with a number of leading contemporary artists such as Olafur Eliasson and Christopher Ofili. Adjaye's notable projects include the Smithsonian Institute National Museum of African American History and Culture in Washington DC, Ruby City in Texas, the Moscow School of Management, SKOLKOVO in Moscow, Dirty House in London as well as the recently opened The Webster in Los Angeles. Adjaye has completed projects across the globe including the Middle East and Africa and has recently won a competition to design the Abrahamic Family House, a multi-faith complex in Dubai that is set to house a mosque, a church and a synagogue. He has also designed the Aishti Foundation in Beirut. Adjaye has been recognized as one of the 100 most influential people of the year by TIME magazine and has received numerous awards such as the Design Miami/ Artist of the Year title in 2011, the Wall Street Journal Innovator Award in 2013 and the 2016 Panerai London Design Medal from the London Design Festival. As a result of his ten-year study of Africa's capital cities – which later became an exhibition and book – Adjaye has been documenting the continent's built environment, from traditional African architecture to modern constructions, and continues to do so 'til this day.
Diébédo Francis Kéré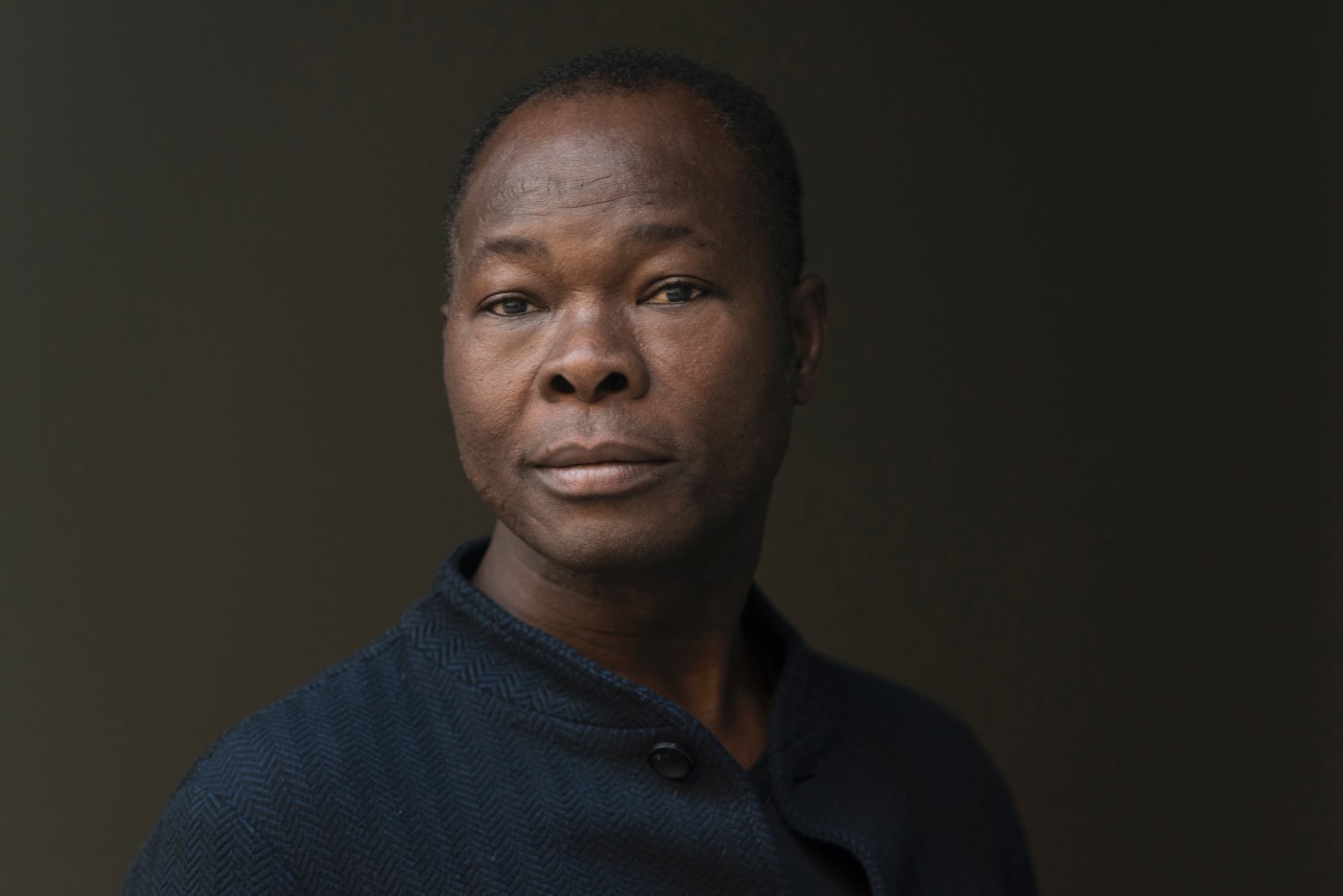 Diébédo Francis Kéré is an internationally-acclaimed Burkinabè architect and founder of Berlin-based Kéré Architecture. He was awarded the prestigious Aga Khan Award for Architecture in 2004 for his first-ever building: a school he designed, raised the funds for and realised in collaboration with the residents of his native Gando in Burkina Faso, for which he later designed an extension as well a library. Kéré's contributions to his home village of Gando showcases a sensitivity to the residents' needs as well as responding to various problems within the village. An example of this is the Gando Mango Tree Project that saw the planting of mango trees across Gando in order to address the problem of malnutrition within the community. Kéré is distinguished for his communal approach to design and his commitment to sustainable materials and modes of construction. He has worked on projects  across Africa and Europe including Burkina Faso, Mali, Kenya, Uganda, Germany as well as the United States. In 2017, he was commissioned to design the Serpentine Pavilion, creating  a community structure within Kensington Gardens  that draws on influences from Gando while maintaining experimental construction techniques. In 2019, Kéré created an installation featuring a series of 12 colourful 'towers' inspired by the Burkinabè baobab tree as part of Coachella Music and Arts Festival's art program.
Kunlé Adeyemi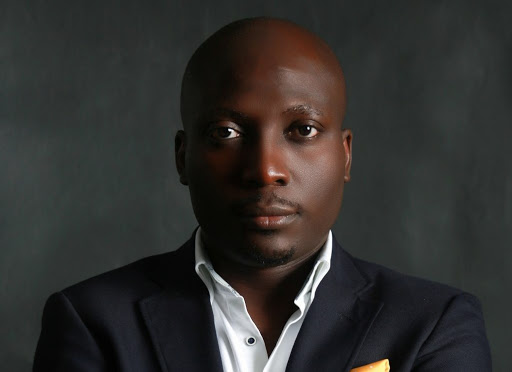 Nigerian architect, designer and creative researcher Kunlé Adeyemi is the founder of NLÉ – an architecture, design and urbanism practice founded in 2010 in Amsterdam with the aim of innovating cities and communities. Adeyemi is famed for his innovation and originality, gaining acclaim for his extensive body of work titled 'African Water Cities' that looks at the intersections of rapid urbanisation and climate change. His first – and most notable –  work from the 'water cities' project is the 'Makoko Floating School', a prototype floating structure once located in the lagoon heart of Lagos, Nigeria. In 2016 NLÉ launched MFS II, an improved iteration of Makoko Floating School at the 15th International Architecture Exhibition – La Biennale di Venezia, and was awarded the Silver Lion Prize. Makoko Floating School has since evolved into 'Makoko Floating System (MFSTM)' – a simple, prefabricated, building solution for developments on water – now deployed in five countries across three continents. His other projects include A Prelude to The Shed in New York, USA, and the Black Rhino Academy in Karatu, Tanzania. He was also one of the four architects selected to design the Serpentine Summer House at the Royal Kensington Gardens in London, UK.
Mariam Kamara
Niger-born Mariam Kamara is the founder and principal of Niamey-based atelier masomi, an architecture firm committed to designing culturally, climatically and historically-relevant buildings in West Africa, and other parts of the world. Kamara's architectural approach aims to provide a better quality of life to the communities she designs for, all while maintaining an intimate dialogue between architecture, people and context. Her practice also looks at developing innovative solutions to using local, renewable, and low-cost materials, while exploring new adaptations of local architectural techniques. One of Kamara's most notable projects includes the Niamey 2000 housing project that is a direct response to the current housing and socio-economic conditions found in the city, proposing a new model that increases density in order to counter the city's aggressive growth. Another project is the Hikma religious and secular complex in Dandaji, a Hausa village located in western Niger, where atelier masomi repurposed an existing mosque that had fallen into disrepair into a library and community centre, as well as a designing a new mosque located opposite the library, creating a link between Islam and the pursuit of knowledge. She is currently designing the Niamey Cultural Centre, one of her most important commissions to date.  Kamara is also the founding member of Seattle-based united4design, a global collective of architects working on projects in the U.S., Afghanistan and Niger. She was was mentored by David Adjaye as part of the Rolex mentor/protégé initiative, as both architects share a passion for rethinking contemporary architecture on the African continent.
Ini Archibong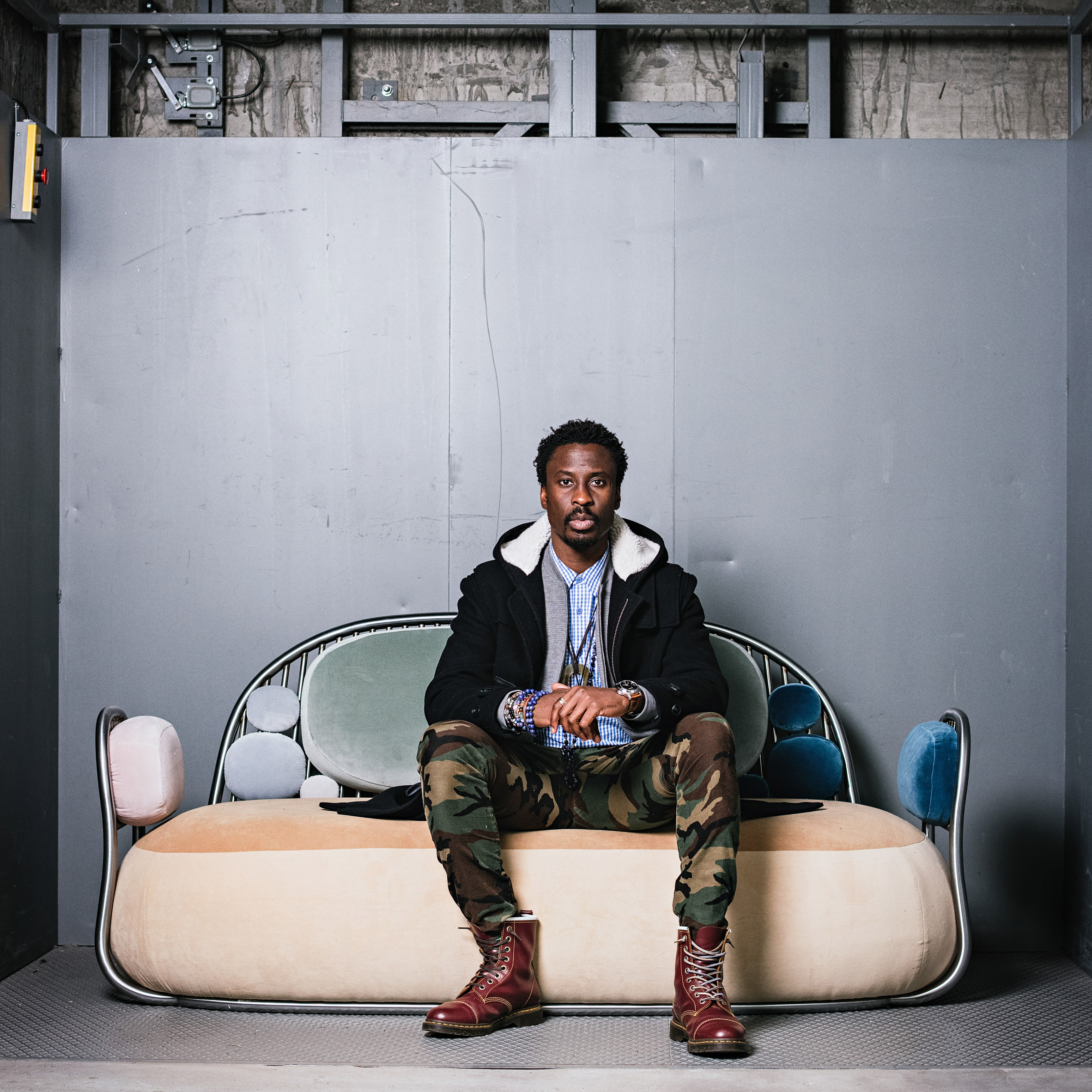 Ini Archibong is a multidisciplinary designer and a third-culture kid who is currently based in rural Switzerland. He is of Nigerian origin and has grown up outside of Los Angeles – all of which informs his work in various ways. His "Secret Garden" collection of furnishings was showcased at the 2016 Salone Satellite, the emerging talent exhibition of Salone del Mobile in Milan was sponsored by actor and designer Terry Crews. Founder of Design by Ini, the young designer already has a number of collaborations with high profile brands under his belt, including Hermes, Knoll, and Se Collections – all of which embody elements of spirituality and mysticism while maintaining a strong sense of craftsmanship which is translated through his years of technical training.
Yinka Ilori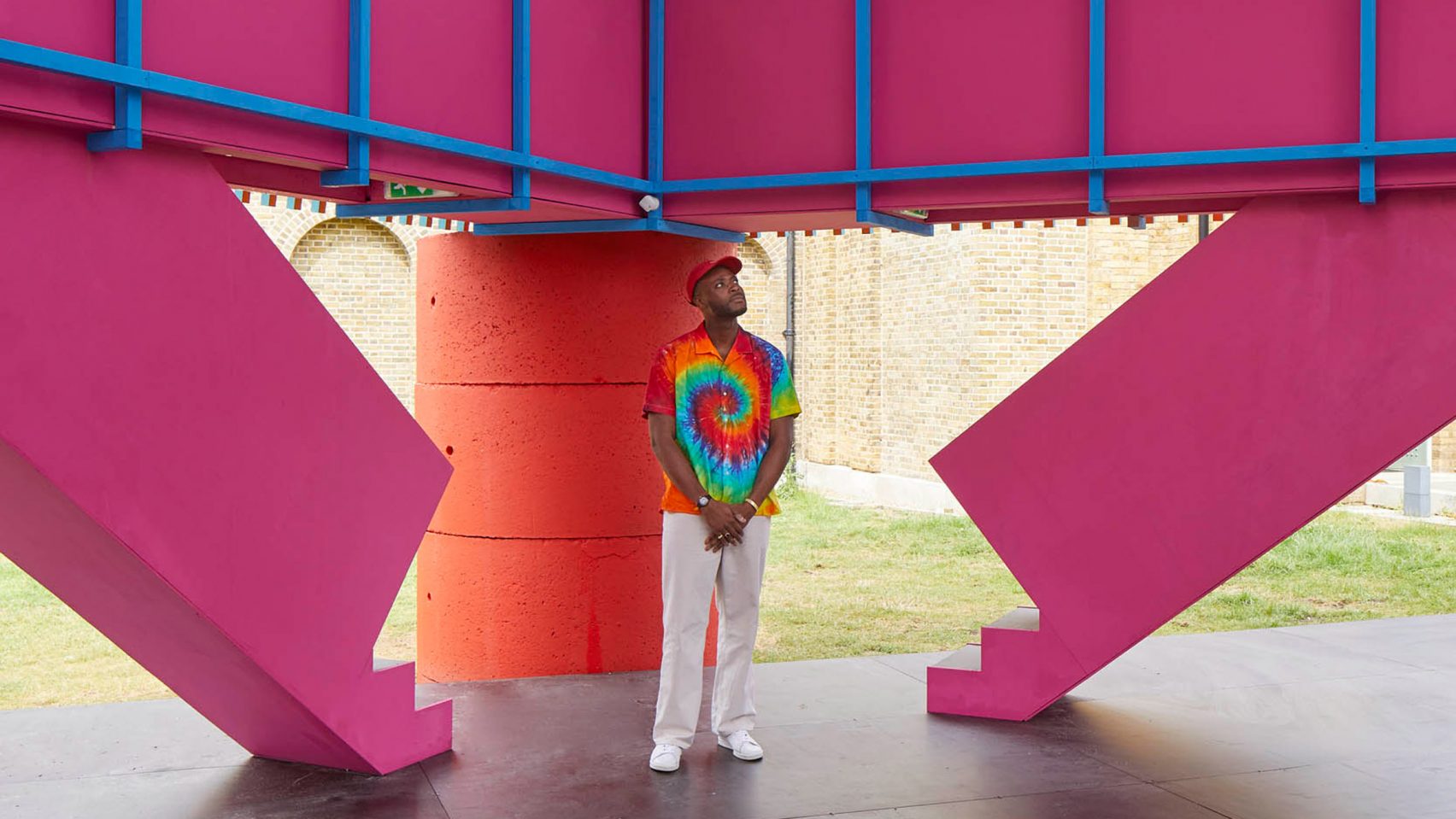 Yinka Ilori is a London-based multidisciplinary artist who fuses his British and Nigerian heritage to tell stories through contemporary design. His work is both humorous and provocative and offers a sense of fun – and a lot of colour. He established Yinka Ilori Studio in 2017 following a successful pitch to transform the Thessaly Road Bridge. The studio now consists of a team of colour-obsessed architects and designers, with the expertise and capacity to take on large-scale architectural and interior design projects. The studio continues to experiment with the relationship between function and form, with an output that sits between traditional divisions of art and design.
Chrissa Amuah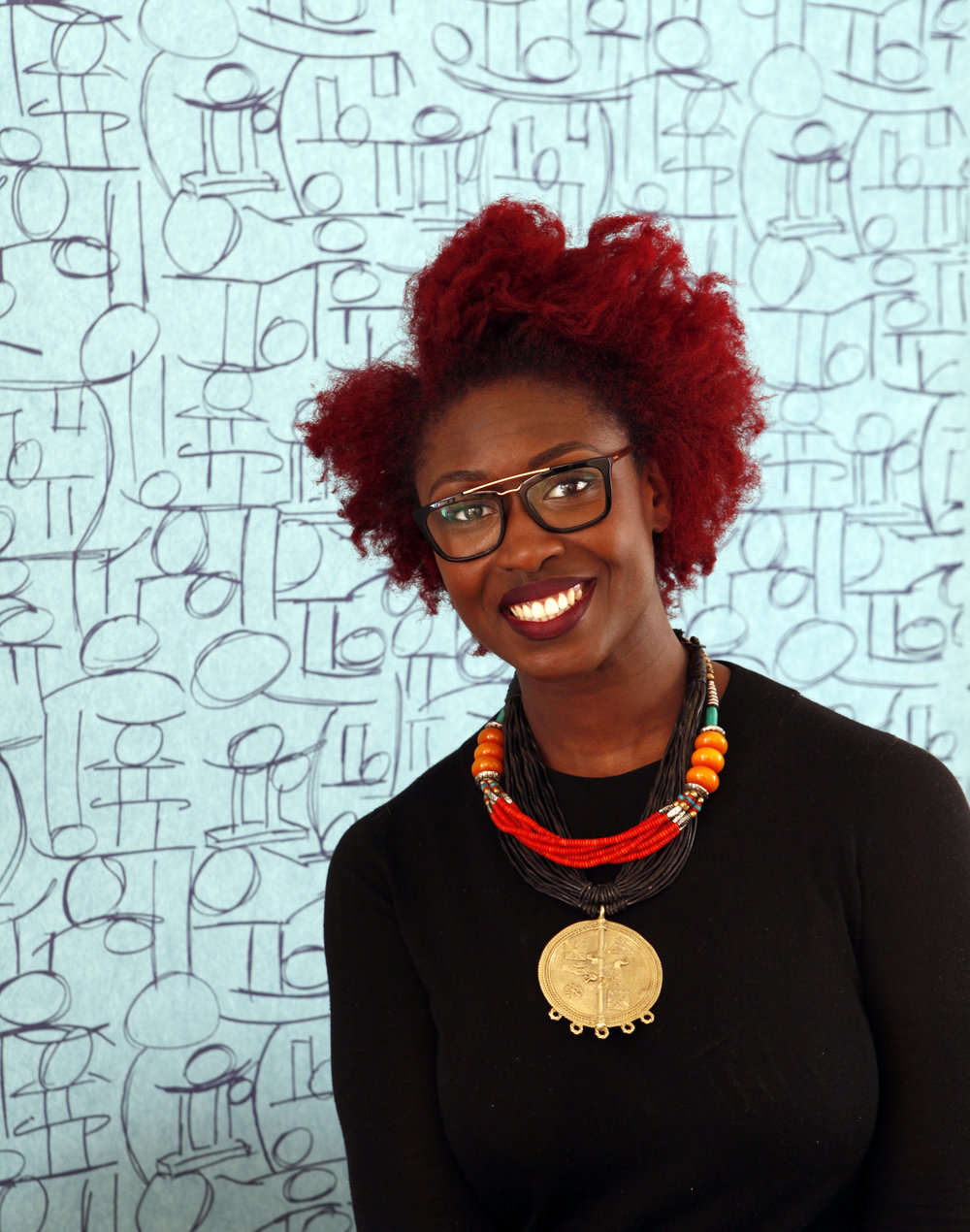 London-based designer Chrissa Amuah grew up in Brixton but feels strong ties to her African heritage where she has roots in Ghana, Benin and Togo, which sweeps into her homeware collections. Founder of AMWA Designs, her work explores Adinkra symbology which stems from Ghanaian oral traditions by visually communicating important values. Amuah's luxury wallpaper collection was launched during Milan Design Week, winning her praise from Rosita Missoni, co-founder of the Missoni brand. She is also the founding director of Africa by Design, that aims to showcase the best of African talent, celebrating creativity, skills and craftsmanship. By presenting the works of designers across the African continent, it seeks to re-ignite the sense of pride and empower innovation and conviction within African design, drawing from the glory of the continent's ancient empires and kingdoms while creating a new language for contemporary design.
@amwa_designs, @africabydesign
Mark Grattan 
View this post on Instagram
American designer Mark Grattan is the founder of design studio VIDIVIXI,  which was originally founded in Brooklyn but is now based in Mexico City. The name of the firm is translated from Latin as "I saw and I've lived" and is intended to be an adaptation of what VIDIVIXI responds to most: "the vogue of modern living". VIDIVIXI's design language exudes sensuality and masculinity,  and although its more recent designs take inspiration from Mexico City itself, the work itself remains timeless in its bold, curvaceous forms and materiality including glass, chrome and leather. VIDIVIXI recently opened its Mexico City showroom – a renovated artists' studio that offers a warm and intimate space where the designer's works are showcased along with a number of works by friends and fellow-creatives, making up an installation of dream-like objects.
Sean Canty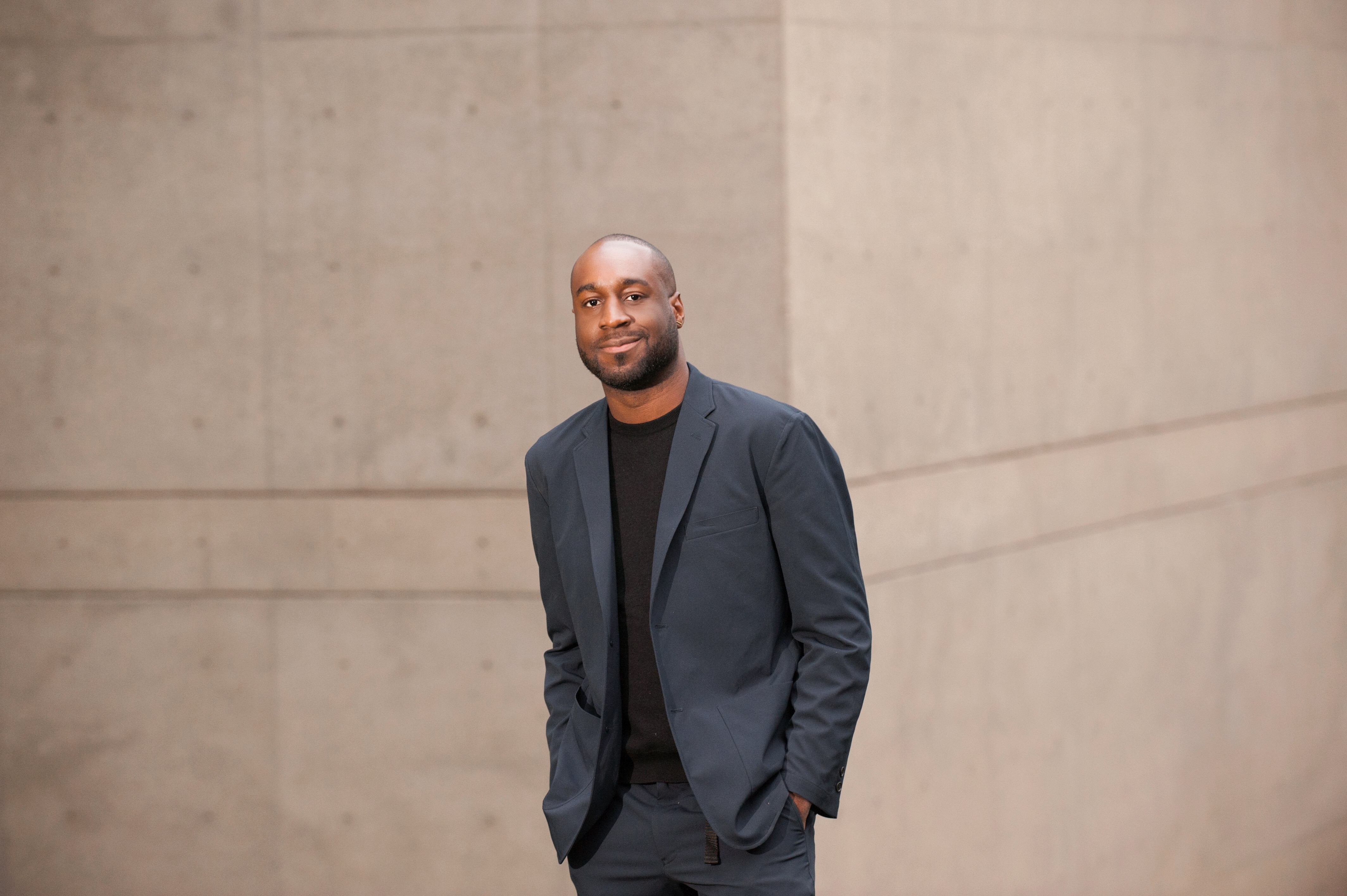 Sean Canty is an American designer and architecture critic as well as being an assistant professor of architecture a the Harvard Graduate School of Design. He is the founder of Studio Sean Canty based in Cambridge in Massachusetts, as well as being one of the founding principals of Office III (OIII), an experimental architectural collective that spans New York, San Francisco, and Cambridge. Selected as a finalist for the 2016 MoMA PS1 Young Architects competition, OIII has completed a Welcome Center for Governors Island and exhibited work at the Museum of Modern Art in New York. Prior to founding these studios, Canty was a Project Designer at IwamotoScott Architecture in San Francisco. With IwamotoScott, he led commercial projects for clients including Pinterest, Bloomberg, and HeavyBit and oversaw residential projects including the Goto House and Noe Valley Residence.
Harvey Bouterse
View this post on Instagram
Originally from Surinam, Harvey Bouterse grew up in the Netherlands and is now settled in Antwerp. Bouterse was educated as a fashion designer, and has worked for high-end Belgian and French designers and brands. While working on fashion, he began collecting art and ceramics which amplified his love for the material and technique. Since 2010, he set up an atelier in which he creates ceramic objects, vases and sculptures. A multidisciplinary designer, Bouterse also works as an art director for multiple brands and projects, from the music industry to art and photography.
Ishka Designs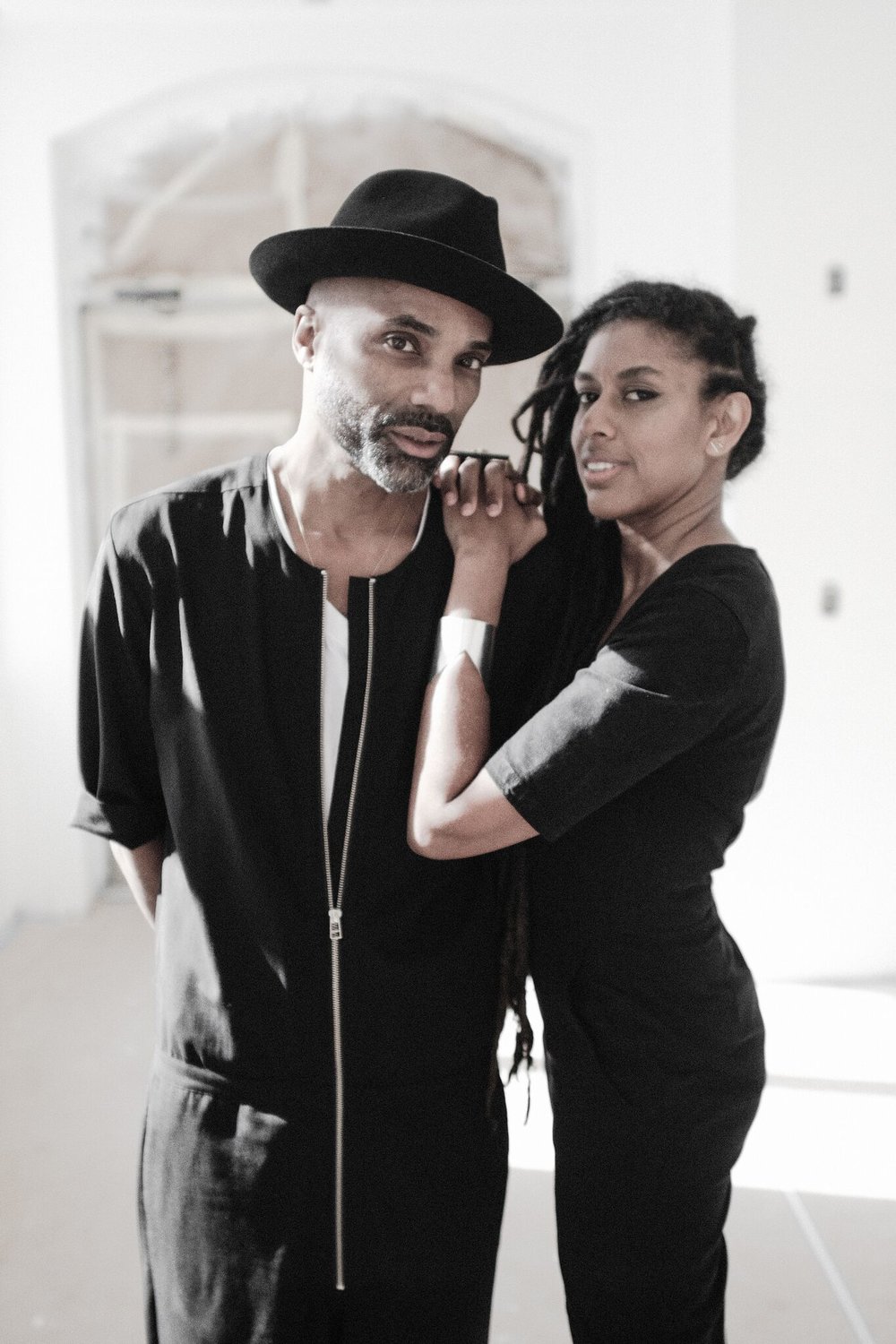 Ishka Designs is a Brooklyn-based interior design firm specialising in vacation properties, restaurants and residences across the globe. Founded by  Anisha Clarke and Niya Bascom, the design firm creates sophisticated minimalist interiors including hotels in Jamaica and F&B projects across the US. Clarke brings with her a strong nature-inspired aesthetic with efficiency playing a major role in her design process, heavily influenced by a waste-not upbringing by her Guyanese mother. Bascom, on the other hand, has a background in the film industry as well as photography experience, having spent15 years shooting celebrities, products and interiors, which has honed his eye for design and cemented his keen sense for style. Born in England to Jamaican and Guyanese parents, and raised in New York City, Niya not only brings an interesting worldly style to Ishka Designs but promotes efficiency and clean, modern aesthetics.
Malene Barnett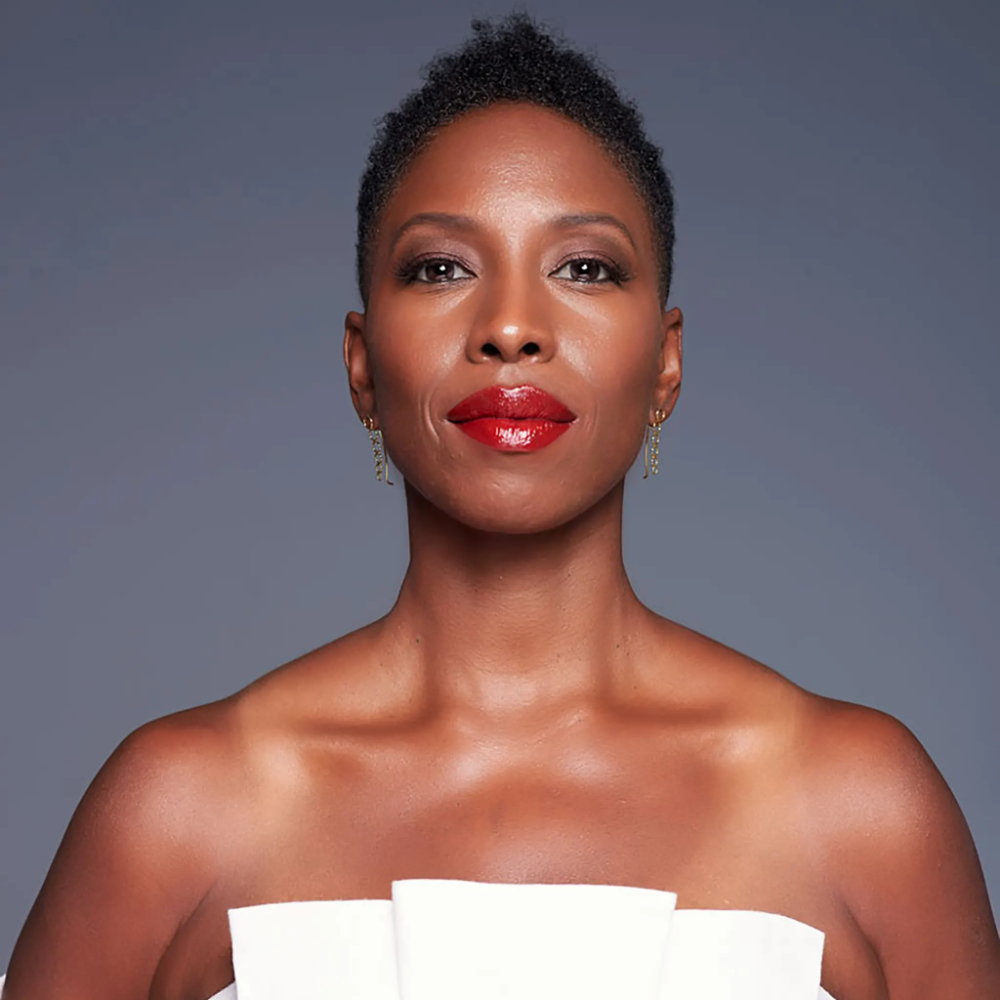 Malene Barnett is a Brooklyn-based artist and designer and founder of Malene B, an art and design studio from which she produces bespoke textiles and ceramics. She has worked with brands such Marriott, Viacom, Saks, and WeWork, and since 2018, set up a Black Artists and Designers Guild (BADG), a curated collective of black artists and designers of the African diaspora. The collective includes over over 100 black artists and designers across Africa, the Caribbean, Europe, and North America working across architecture, ceramics, interior design, fine art, furniture design, and textile design. Her most recent work through her own practice is a striking sculpture collection called Redemption that critiques the relationship between social relevance and inequality. Every piece in hand-made and pays homage to the hand-building techniques found in the Yorubaland region of south-western Nigeria.
Olubunmi Adeyemi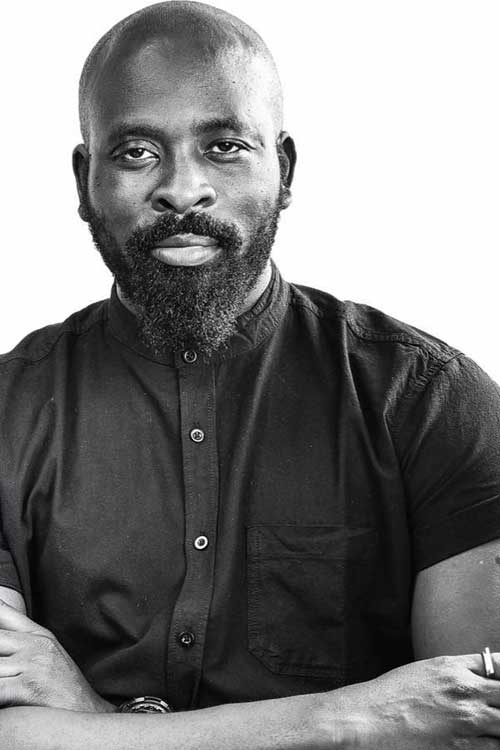 Olubunmi Adeyemi is a Nigerian designer, lifestyle entrepreneur and interior designer, whose firm called DA Brand, formerly Aga Concept, focuses on everyday urban life, creating a lifestyle brand inspired by African design and culture. Through Da Brand inspired Adeyemi creates objects based on the name of his former brand,  the word 'Aga' meaning "functional object or accessory of great utility" in the Yoruba language. His objects use local raw materials and combine craftsmanship with modern design techniques to create beautiful minimalist and functional pieces. His work also presents what he calls 'Afrominima'. More than a style, it is a movement, a philosophy, a creative ethos, and a design-language which combines the true essence of Africa and minimalism, capturing the continent through its rich in culture and heritage.
Jerome Byron
Jerome Byron is an American architect and designer based in Los Angeles, California. His work is shaped by an avid interest in culture, material conditions and collective knowledge. His approach to objects and interiors encapsulates a playfulness and unexpected forms, combined with a hands-on knowledge of contemporary construction methods and craft along with an intuitive design sensibility that informs his process. Jerome received his Master of Architecture degree from Harvard's Graduate School of Design in 2014 and a Bachelor of Architecture degree from Pratt Institute in 2010. Over the past 10 years he has spent time working in Los Angeles, New York and Berlin, most notably at the offices of Francis Kéré, Barkow Leibinger, and Tacklebox NY.
Mario Gooden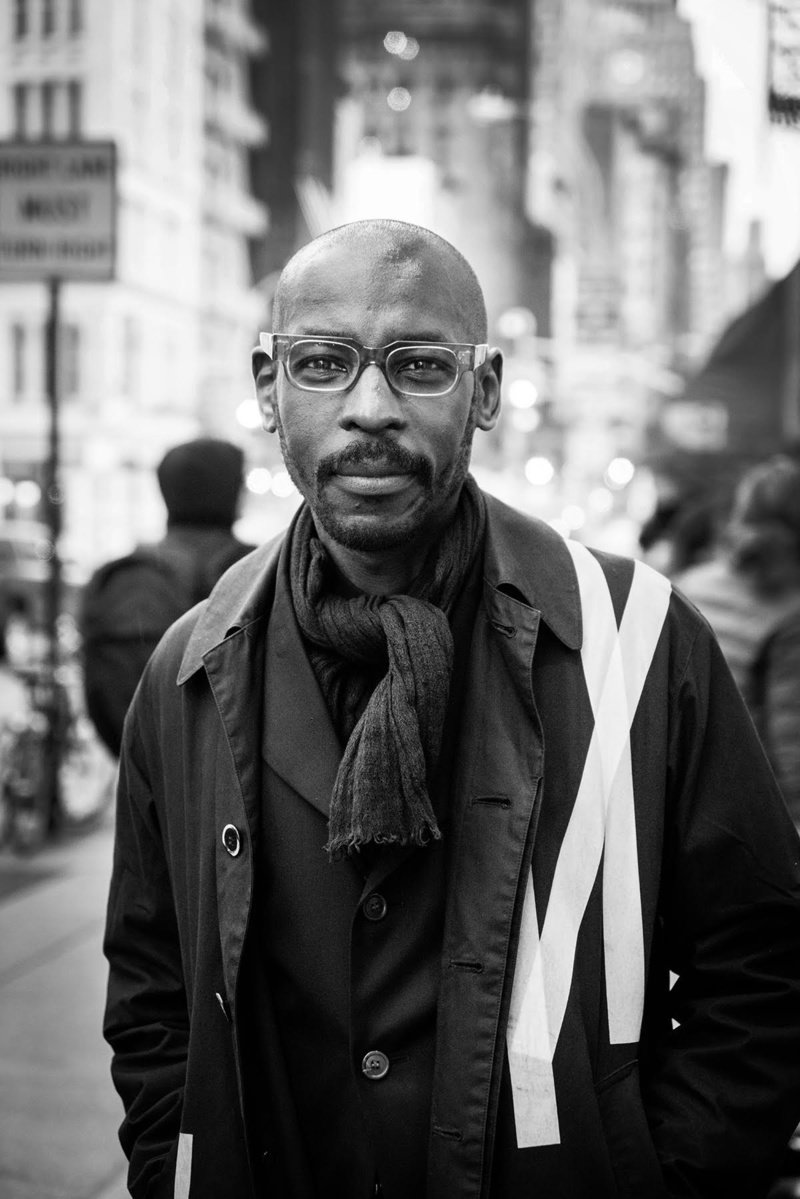 Mario Gooden is an award-winning American architect and principal of Huff + Gooden Architects whose practice is dedicated to the creation of architecture as an exploration of culture and knowledge. Huff + Gooden Architects' work has been exhibited nationally and internationally including the International Exhibition of Architecture Biennale in Venice, Italy, the Netherlands Architecture Institute (NAi), the National Building Museum in Washington, DC, and the Municipal Arts Society in New York. His firm is currently designing the California African American Museum in Los Angeles. He has previously worked in the offices of Zaha Hadid in London and Steven Holl in New York. Gooden is also a professor of Practice at the Graduate School of Architecture Planning and Preservation (GSAPP) of Columbia University where he is the co-director of the Global Africa Lab (GAL). Gooden's work, writings, and lectures frequently examine art and architecture and the spatial politics of race, class, gender, and technology. His urban and cultural theory research was published at the Dubai Initiative's Urbanism in the Middle East: A Search for New Paradigms in 2011 and Layered Urbanisms (Yale University, 2008).  He is also the author of Dark Space: Architecture Representation Black Identity, published by Columbia University Press in 2016.