With spectacular views of the Dubai Creek, the Downtown Dubai skyline and the Ras Al Khor Wildlife Sanctuary, the Vida Creek Harbour hotel reflects the effervescent and energetic ethos of the Vida brand. This upscale, urban, and decidedly design-led hotel is the 3rd Vida to open in the UAE.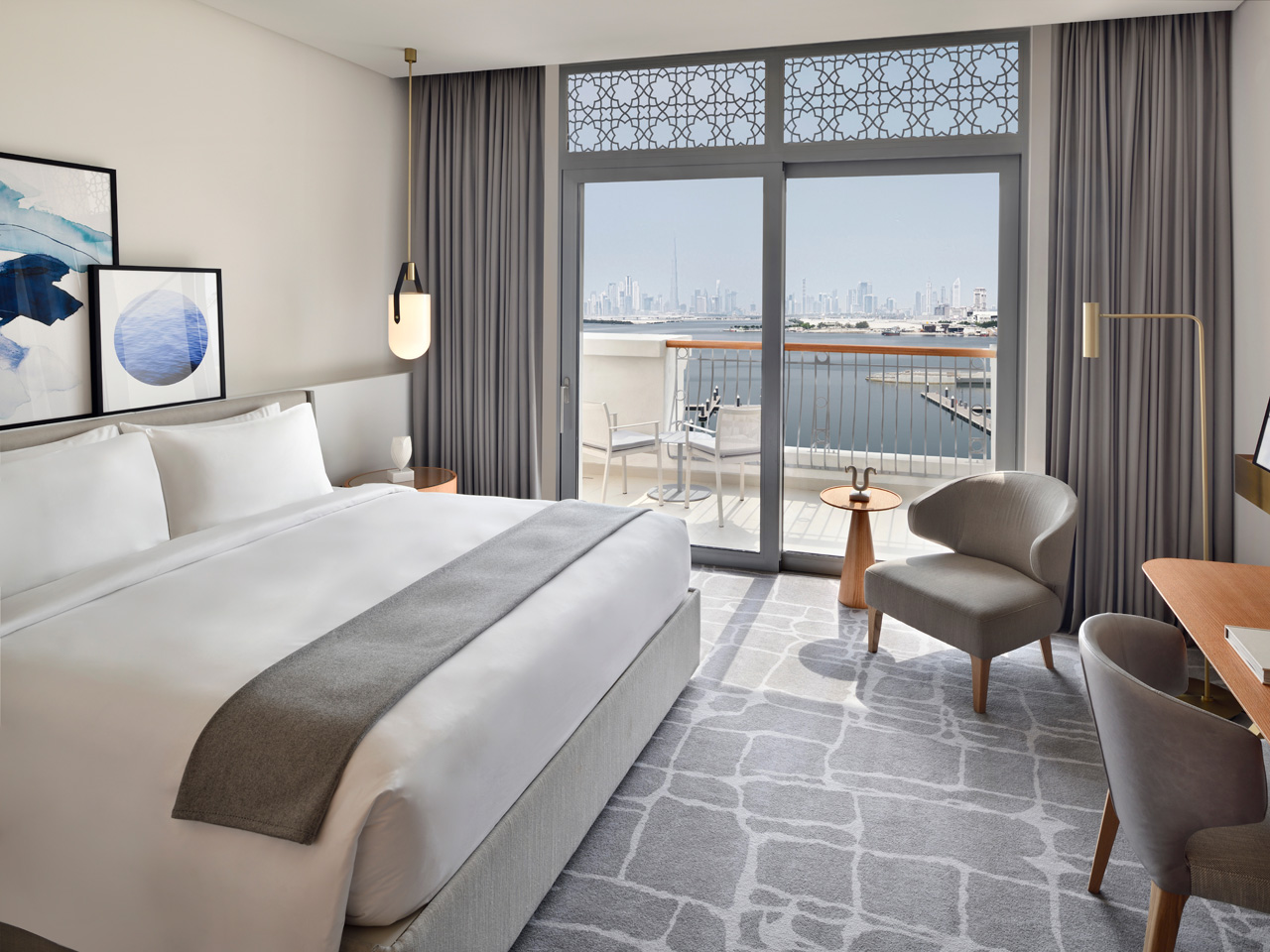 There are 286 thoughtfully appointed rooms, and the interiors embrace a fashion-forward concept decorated in minimalist hues with open spaces exuding natural light. This creates a sense of calm and is the perfect backdrop for the hotel's impressive gallery of local and international artists. The moment you enter the hotel lobby a collection of textile-based pieces by Dubai-born artist Stephen Chambers is the focus. Inspired by the notion of trade on the Dubai Creek, the pieces merge rustic and natural materials with contemporary shapes and forms, with textile-heavy pieces framing Vida Creek Harbour's check-in desk in gradient tones of vibrant blue.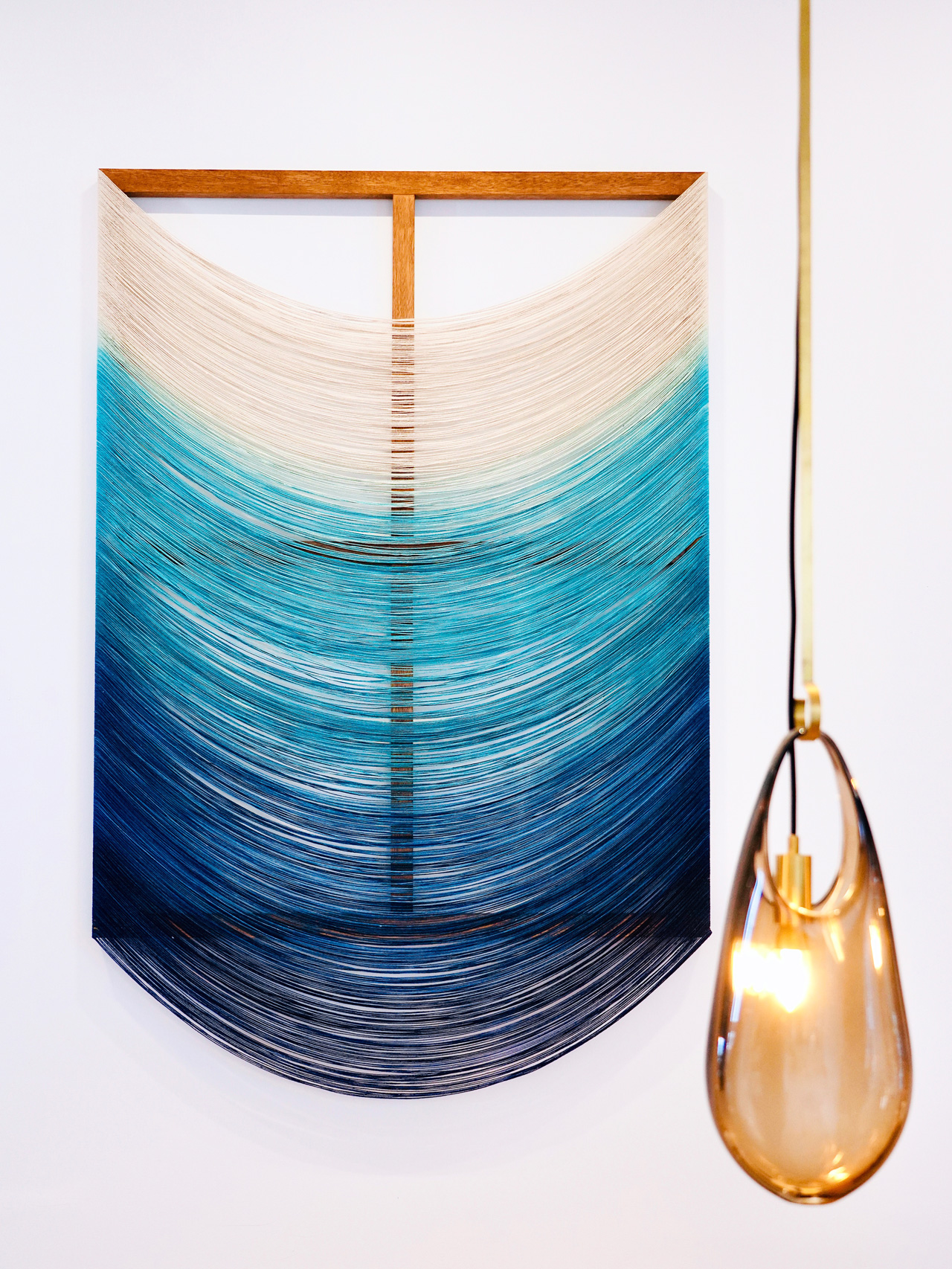 Also inspired by the setting is Rollan Rodriguez, artist and founder of a Dubai- based art collective. His metallic illustration of "The Creek" depicts the multi-layered and evolving architecture of the Dubai Creek. Likewise, young Lebanese artist Lourdy Ghorayeb's work showcases memories from her childhood, recalling the sailing boats and dhows seen on the old Dubai Creek. Using wood and metal strings to give the feeling of the dhow structures, boats and sailing, the sculptures are modern and compelling.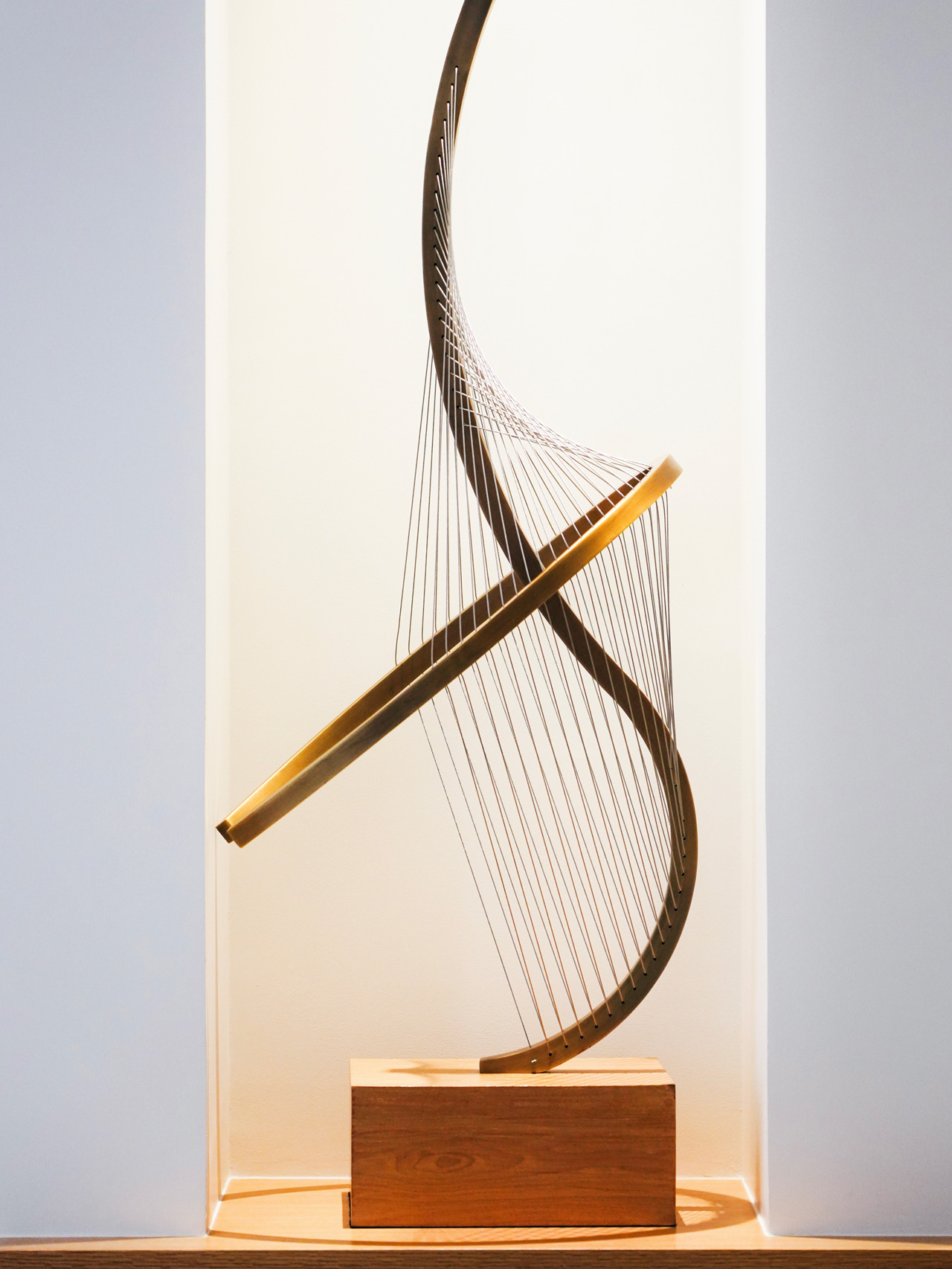 Riffing further on the theme of water and traditional sailing techniques is artist Stephanie Neville, who employs embroidery, sewing, knitting and sculpting to produce her works. "Waves of Thread" is inspired by water splashes, while "The Dhows" is made up of threads connected to screws forming traditional dhow shapes.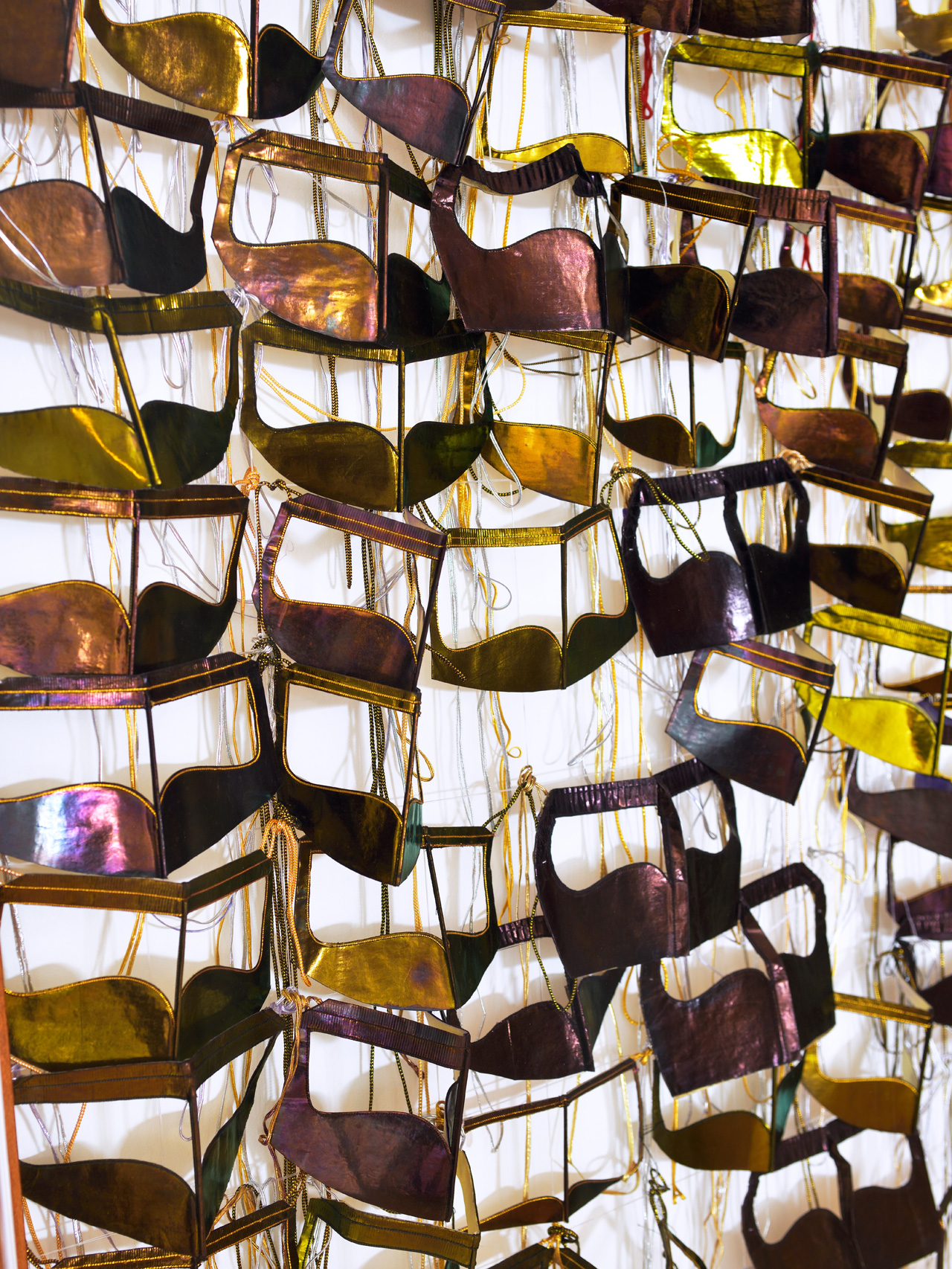 A mixed metal installation by artist and founder of The Dubai-based Women's Museum, Professor Rafia Ghubash's artwork is a tribute to the Burqa in all its diverse forms.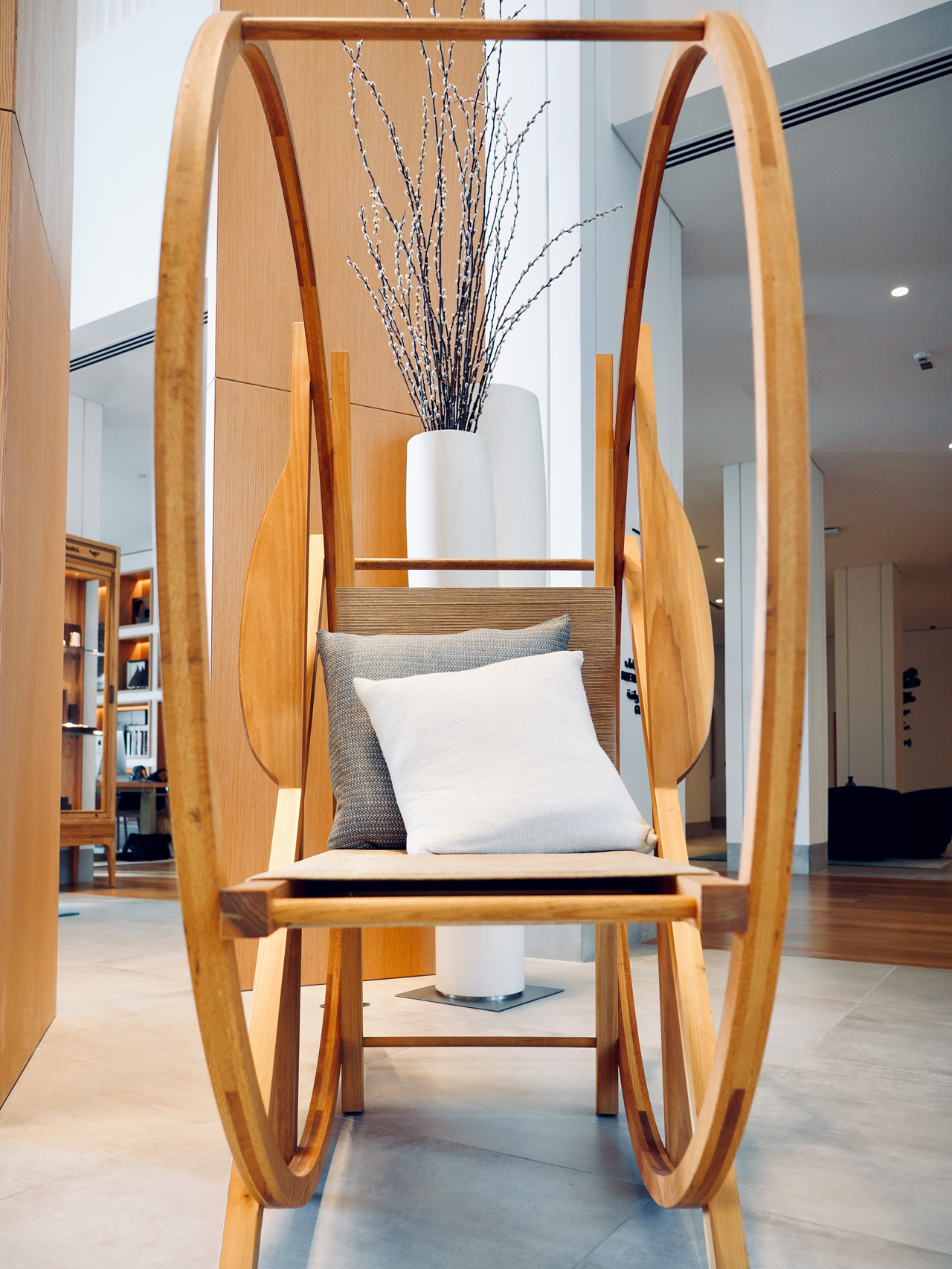 Fadi Sarieddine's Rock and Roll chair is a clever play on words and pushes the boundary of the classic rocking chair, cocooning the user, and with its circular shape has the ability to roll and become a stable chaise longue.
For guests and art aficionados, Vida Creek Harbour does not disappoint. The serene environment, eclectic art collection and iconic views of Dubai's skyline are an impressive combination.