We're honoured to be the official media partner of Light Collective's Dubai and Beirut premieres of the documentary The Perfect Light, along with exclusive partner, iGuzzini, the renowned Italian lighting experts.
The film's Dubai premiere will be held at will be held at the Blue Bar, Novotel Trade Centre on 24 September during the 13th edition of another event for which id is a media partner, Light Middle East, the region's premiere exhibition and conference for lighting design and technology.
The Beirut premiere will be 22 September at the Seaside Arena, as part of the official programme of the Beirut Design Fair.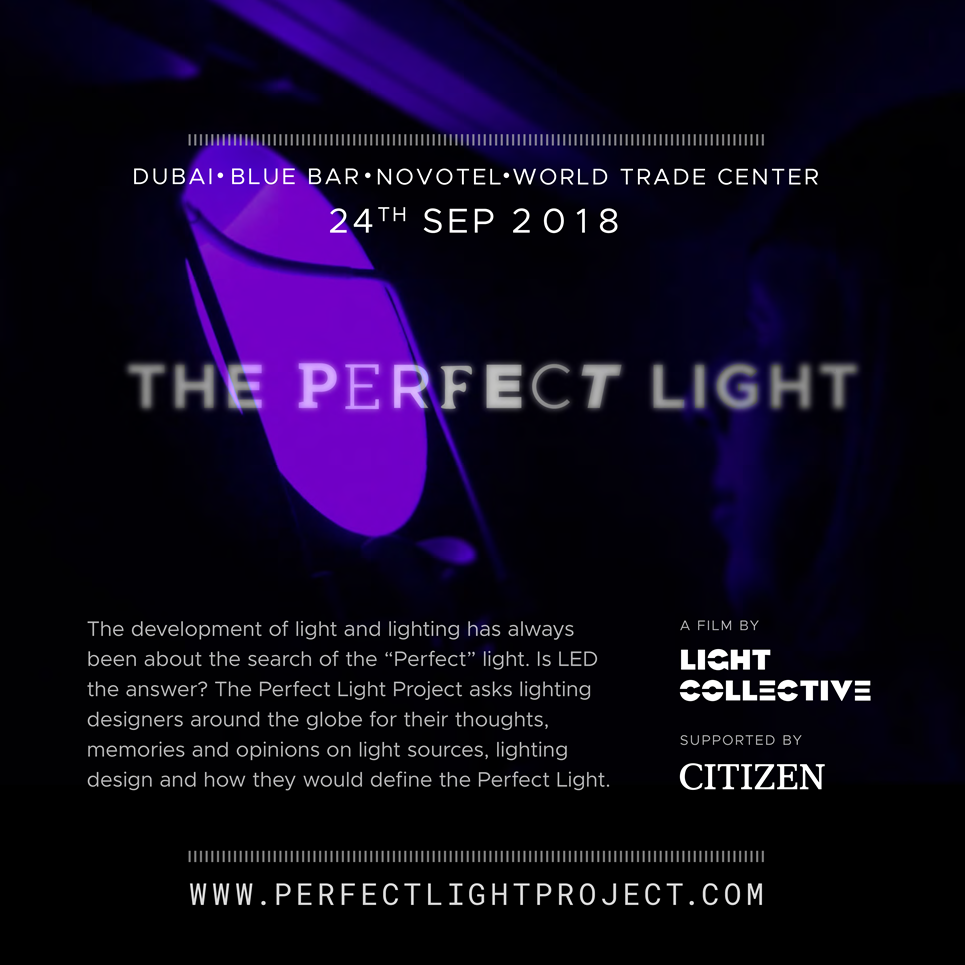 Light Collective, the creative lighting consultancy based in UK, will be in attendance at the events to present the film and discuss light with the audience. The documentary, supported by Citizen, has thus far been screened in London, Berlin, Milan, New York, Paris, Milan, Sao Paolo, Reykjavic and Zurich.
The film addresses the function and reception of LEDs, as they have superseded all other sources and potentially rendered them obsolete. They ask: Is LED therefore, the perfect light? The documentary gives voice to over 20 top leading lighting designers with the mission of further questioning the development of light and exploring the definition of the perfect light.
In association with the Lighting Institute and with id as media partner, we will also be supporting Sergio Padula, Technical Director and Lighting Expert at iGuzzini Middle East, during THINKLIGHT, the high-profile gathering of global thought leaders in the lighting industry at the much-anticipated event in Dubai.
Padula will be exploring the topic, 'Intelligence of Light', and will delve into innovations to show how light is creating new services and experiences.
Lastly, iGuzzini will be providing its technical assistance and lighting fixtures for the Ready Steady Light and Light.ication events, both aimed at encouraging mentorship and creativity.
lightcollective.net / iGuzzini.com / lightinginstitute.com / beirut-design-fair.com / lightme.net