Winner of the Best Public Building and Project of the Year at the third id Design Awards, Janus Rostock, the visionary architect behind Dubai Opera, has once again put Dubai on the map for the 21st Century's most innovative and compelling architecture. Rostock takes us behind the scenes of its creation and reveals how his history of compelling projects prepared him for his recent masterpiece.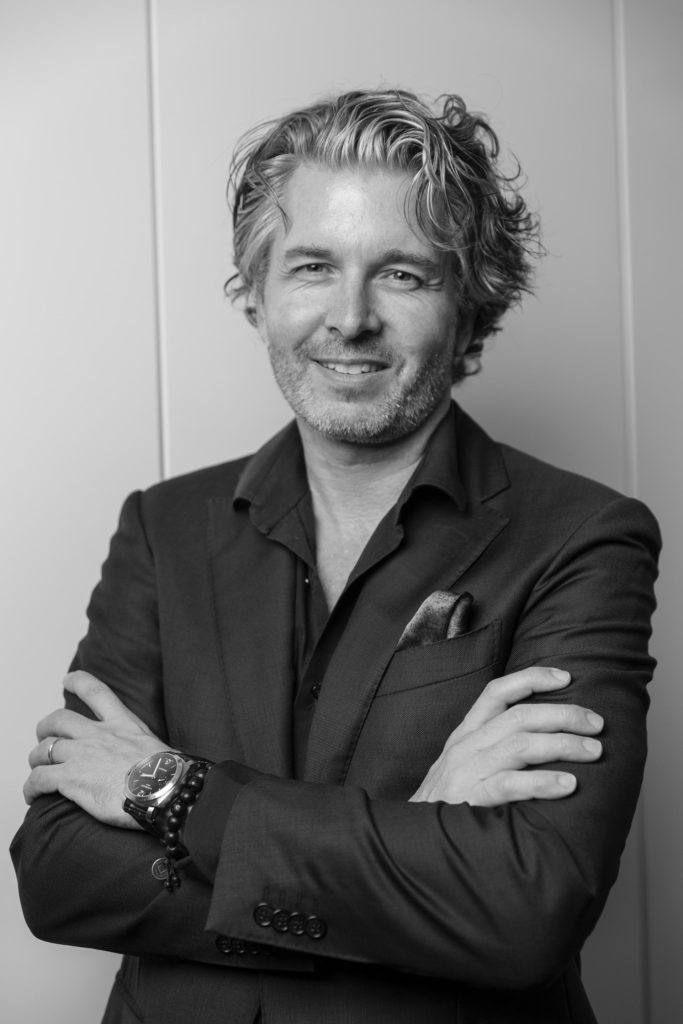 "To me, Dubai Opera is my main achievement to date; it has been a fantastic journey. But it is not a journey that I made on my own – it is a journey that has only been made possible because of great clients, great team work [and] great collaboration on all fronts. It has been a great honour to be part of this collaboration," Rostock explains.
With over 20 years' experience in architecture, Rostock specialises in the visioning of complex multidisciplinary projects and masterplans across the Middle East, Africa and Europe.
Having received his M. Arch from the Royal Danish Academy of Fine Arts School of Architecture in Copenhagen, and having spent a year at l'École d'Architecture de Paris Belleville, he then worked for multi-award winning Henning Larsen Architects and KHR, two of the most prestigious design offices in Denmark.
Rostock moved to Dubai and joined Atkins in 2006, where he was part of the team delivering the Dubai Promenade and Cape Town Waterfront masterplan. He returned to Denmark in 2008 to launch Atkins' Architecture & Design department in Copenhagen, before returning to the UAE in 2011.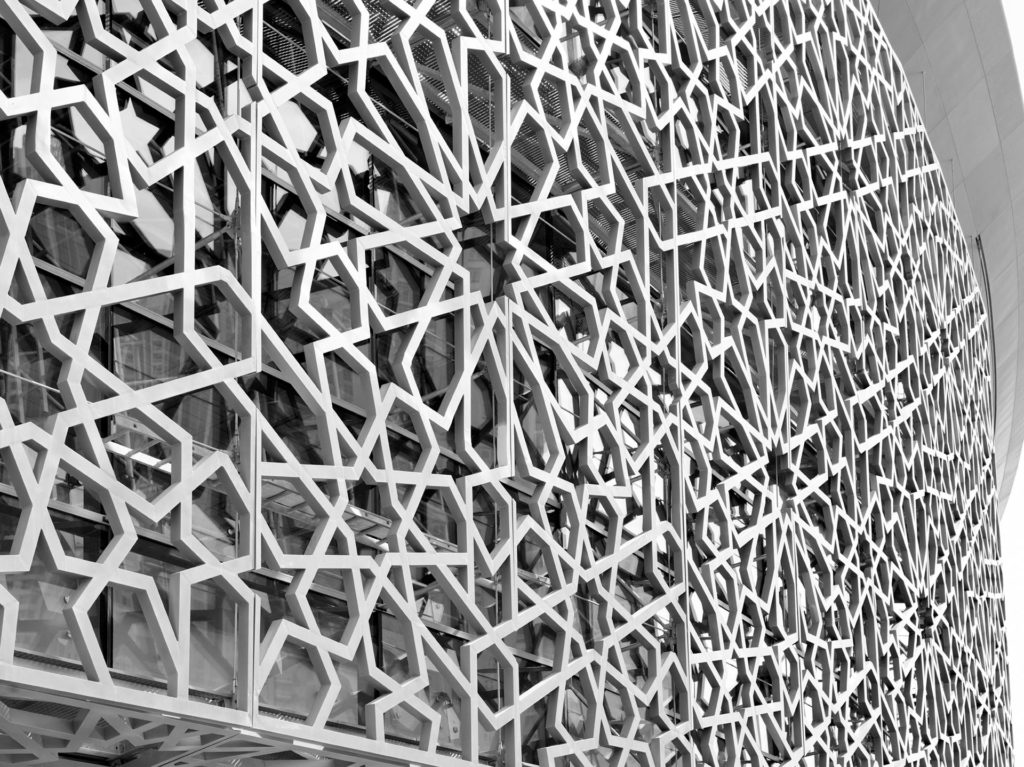 Dubai Opera is a winner on many levels, showing an outstanding definition of detail while having a modulated, articulated bold mass and form that creates a relationship with the surroundings.
"Our design philosophy at Atkins is centred around people," says Rostock. "This emerged partially from my upbringing and background in Copenhagen, which is a very pedestrian friendly city; it is also probably coming from the Danish way of living, which is about social democratic values and equal opportunities. Those things influence the way I see the world and how I guide my team as we deliver projects in the region."
And as the region's only true multidisciplinary architecture and engineering company in the region, Atkins has been involved in the region's most significant projects, including Burj Al Arab and Dubai Metro.
The company's nuanced approach can be seen in the embrace and elevation of public interaction at Rostock's latest architectural marvel – Dubai Opera, developed by Emaar, which started as a master plan centred around creating a walkable neighbourhood.
Built over four years, the iconic 2000-seat performance venue boasts eight floors spread over 35,000 square metres. And it features no less than three modes: a traditional proscenium arch theatre with a horseshoe auditorium looking through the arc to the stage; a concert hall where the proscenium arch has disappeared and the audience is in the same space as the performers; and a flat floor space with no stalls and a 36-by-56-metre flat floor.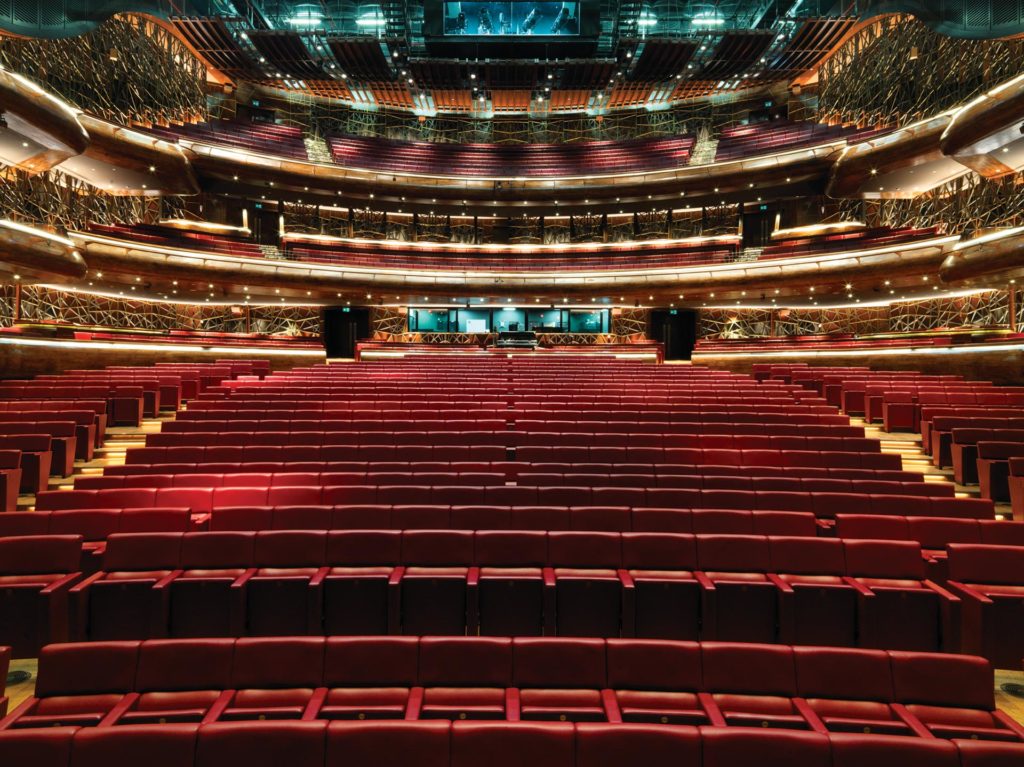 Rostock's plan wasn't only to create an external redistribution of space; he wanted the people interacting with the space to feel as if they were performers – crucial parts of the building and its function.
"When you arrive you become the performer of the neighbourhood, and when you walk out during the intervals you activate the whole building and it activates the neighbourhood. For people to get those impulses is amazing," he explains. "Those impulses trigger us to be curious and explore. This not just an opera house; it is a performance venue, a cultural building and cultural exchange enabler, which allows different cultures to express themselves."
Not only is Dubai Opera a visual and theoretical masterpiece; it was designed with a truly unique feature. "The site itself gave us opportunities in terms of hiding all the back-of-house facilities, and allowed us to create a 100% pedestrian-friendly public realm on the top. This means it has a 360 lobby: it is a building with no rear side. Most buildings around the world have a clear front, a side and a back. Here, you are arriving at the front door no matter which direction you arrive at the building from. So that's probably part of the reason – and a clear indication of how important it is to us to design at eye level."
His favourite space reflects his expansive thinking. "The lobby space – in all its transparency and its seamless transition between the inside and the outside – is my favourite. For me to be standing on the inside of the building looking out, and see the entire city without feeling that the façade is a barrier, is the greatest experience."
Rostock's secrets to his success are humbly described: "It is dedication, but the biggest secret is genuine curiosity – not to disregard any idea until you have asked questions. It is also about appreciating design as a process. It is analysis, interpretation and delivery of that interpretation. The 'interpretation' is the secret ingredient that I can't really describe. It's a result of the people I have met, my upbringing, travel, and the many great architects who have influenced me."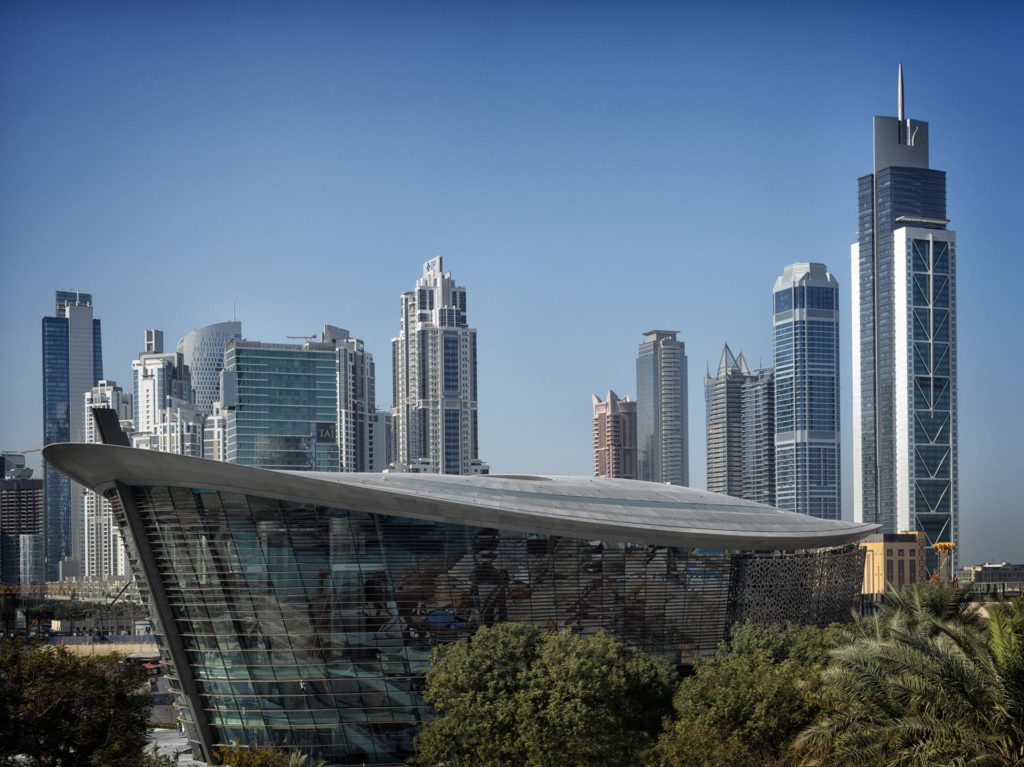 Given his inimitable contributions to the Middle East, Rostock's reflections on design in the region are of great importance. "It is difficult to put your finger on, but I think many of the projects that we see (although designed by international consultants or architects) feel similar because of the region's natural light. The low sun during the afternoon is very special. It is amazing to see everything becoming golden, and I think that's how many of us experience our cities and our buildings. It is unlike anywhere else. To me, this is what gives identity to the region."
Rostock is also clear about the role of architecture in the 21st Century. "We have a lot of responsibility as architects because of our impact on the environment," he says. "Historically, architecture has been used to steer the behaviours of society; it is about creating interaction between people, which can be either inclusive or exclusive or somewhere in between, but the role of the architect is super-important in terms of what legacy we leave behind. We create the future and we create the frameworks around us for the next 50 to 100 years – and therefore it is not a small task and it is a big responsibility for us to create quality. It is also very important that whatever we create is adaptable, because predicting the needs of the future is very difficult," he continues.
His advice to young architects reflects his generous disposition and work ethic. "Architecture is like good wine – it only gets better with age. You should expect to work hard – a whole lot more than 10,000 hours of practice – and be dedicated and curious."
Today, when Rostock visits Dubai Opera, his heart still skips a beat. "Dubai Opera is a dream come true. The magical part of it is knowing how it was supposed to work and how the perception was supposed to be in terms of a building that activates the city itself. It is this influx of people when it's opening, and when the performance is finished, that's magical." We look forward to his next performance.
atkinsglobal.com and dubaiopera.com
Photography: Alaa Khashoggi