Sponsored: The Collection Dekton 2020 by global surfaces brand Cosentino introduces four collections in one. Each collection has its own distinctive personality including Avant-Garde'20; Liquid by Patternity; Chromica by Daniel Germani and Portfolio'20.
Engineered by Cosentino, Dekton is an ultra compact surface known for its outstanding technical properties, from strength and resistance to UV, scratch, stain and thermal shock. Its versatility also allows for both indoor and outdoor applications in residential and commercial projects.
Dekton's new range features an extensive series of colours and textures inspired by nature. Here is our pick of the top 7 of the most daring and innovative:
Laurent | Dekton Avant-Garde'20
Laurent is inspired by the natural stone  called Port Laurent, offering a distinctive colour that stands out for its complexity and beauty. Its surface texture plays with different shades and nuances, through which gold veining takes pride of place and brings warmth to a deep, dark background. It provides the perfect balance for designing the most sophisticated spaces.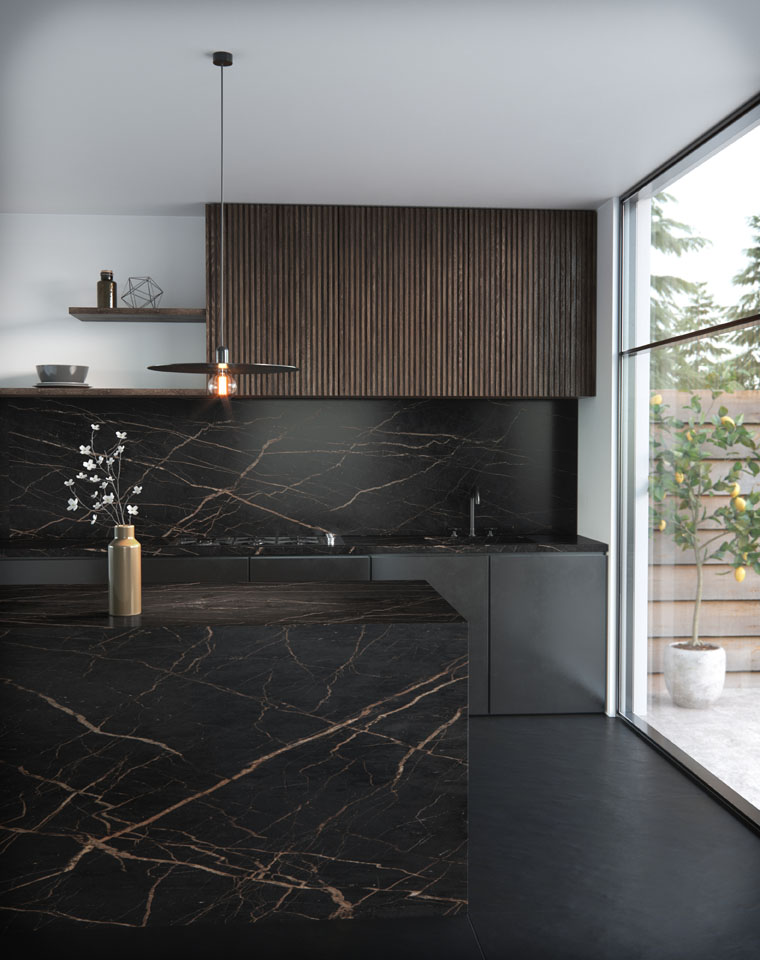 Khalo | Dekton Avant-Garde'20
Inspired by Patagonia Granite, one of the world's most sought-after stones, Khalo is interesting for its visual texture combining intense blacks, pale golds and toasted browns. It also stands out from the rest of the pack for its spectacular shine.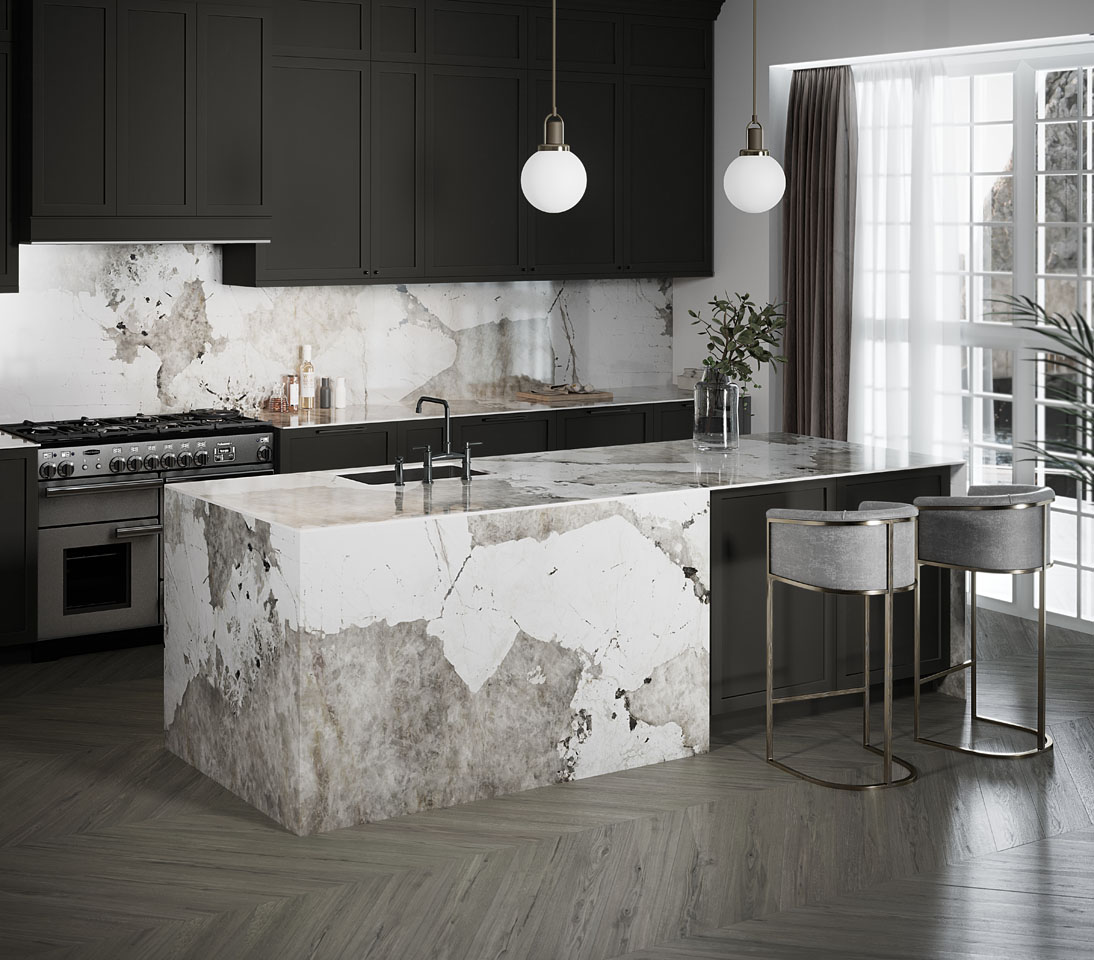 Liquid Sky | Dekton Liquid by PATTERNITY
Created by London based pattern experts Anna Murray and Grace Winteringham of PATTERNITY, Liquid Sky has an unusual swirling, marbled, cloud-like pattern that celebrates the beauty of nature.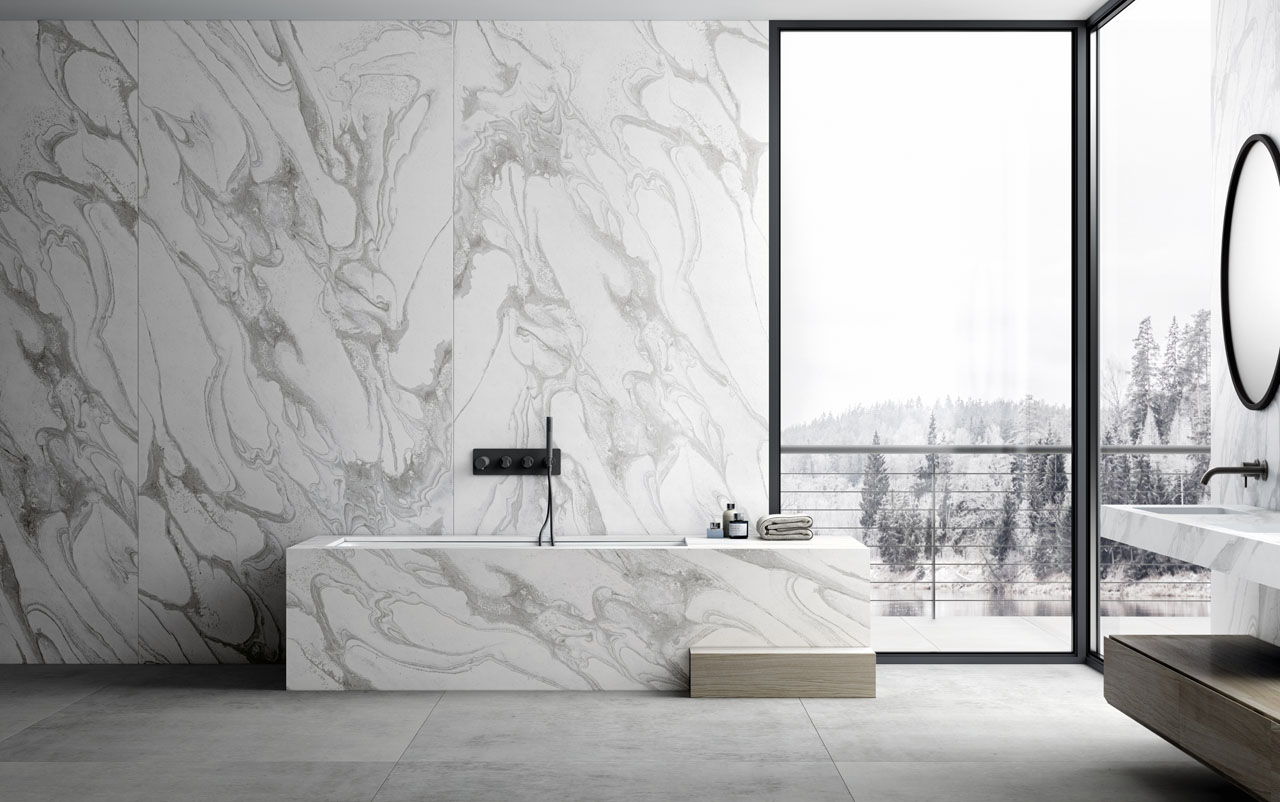 Liquid Shell | Dekton Liquid by PATTERNITY
Liquid Shell, another winner from the PATTERNITY collection, honors what lies beneath the waves in the ocean. The pearlescent shade is a varying off-white with a rippling pattern of the landscape of the ocean floor. Very tempting to touch!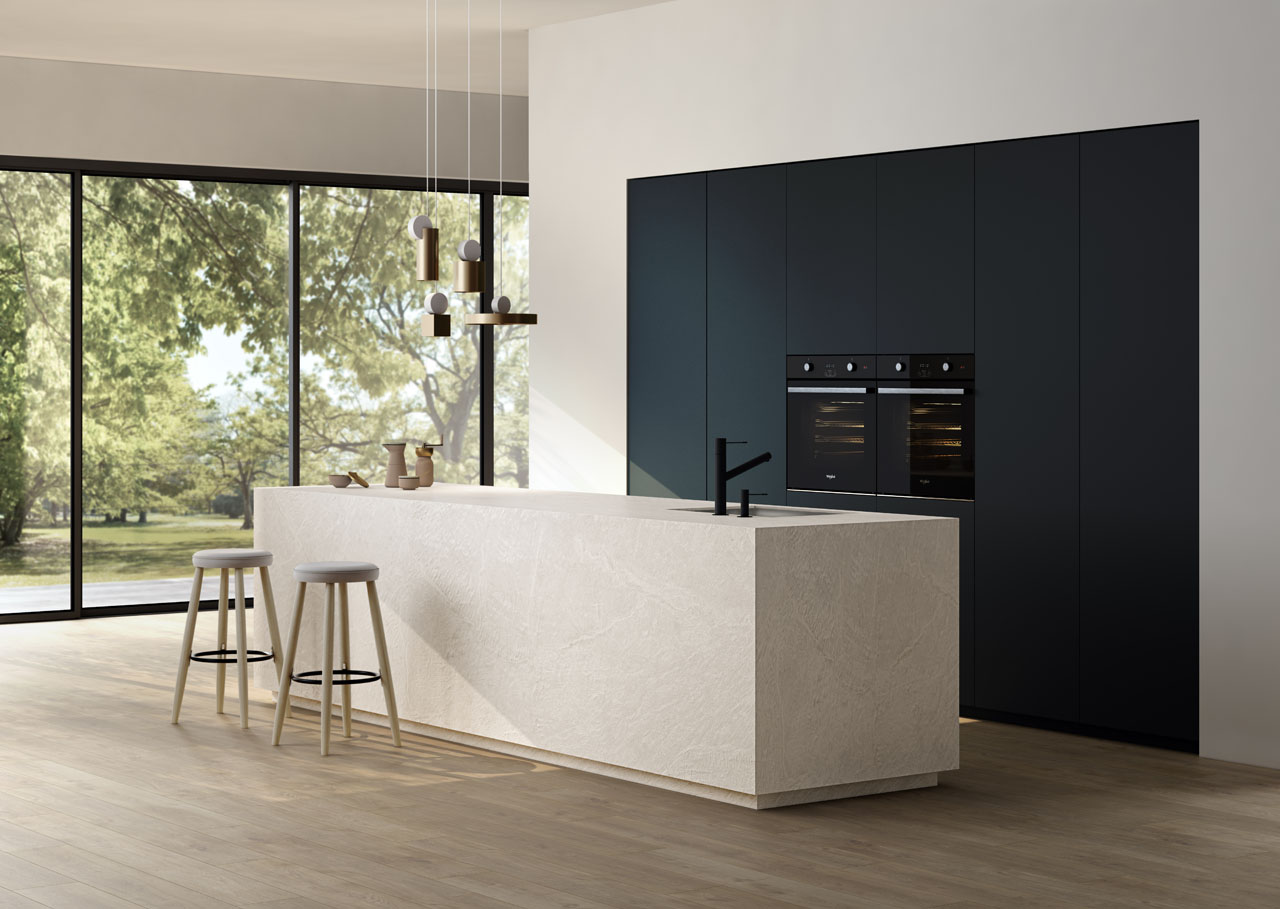 Liquid Embers  | Dekton Liquid by PATTERNITY
The third in the Dekton Liquid by PATTERNITY series, Liquid Embers represents a meeting point between fire and liquid. Reminiscent of magma, Liquid Embers is a dark, carbon-like design that visualises the alchemy of the elements.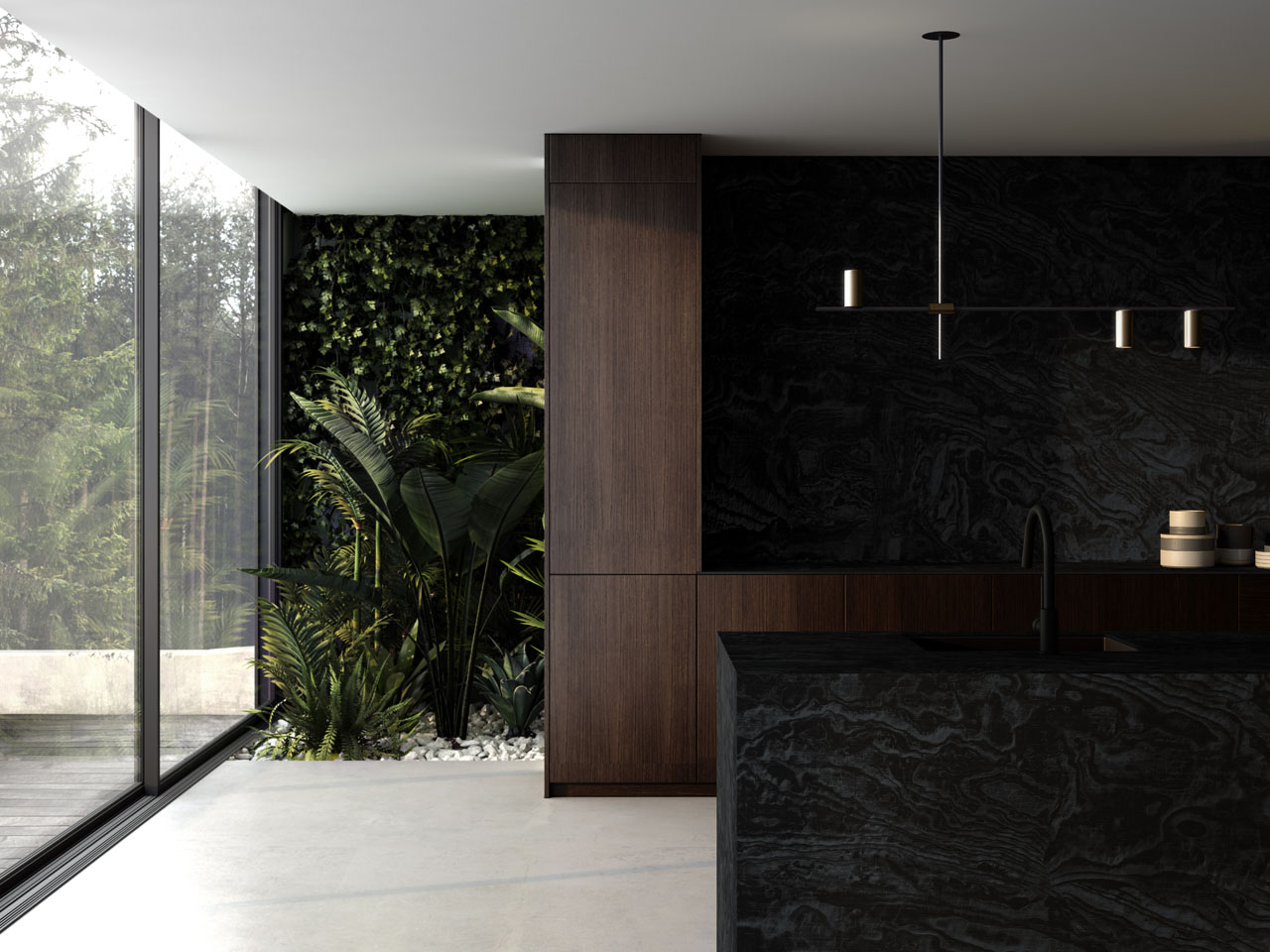 Feroe | Dekton Chromica by Daniel Germani
Created in collaboration with designer Daniel Germani, Feroe is a saturated dark green that takes inspiration from nature's wildest and most remote places. Perfect for elegant, sophisticated interiors.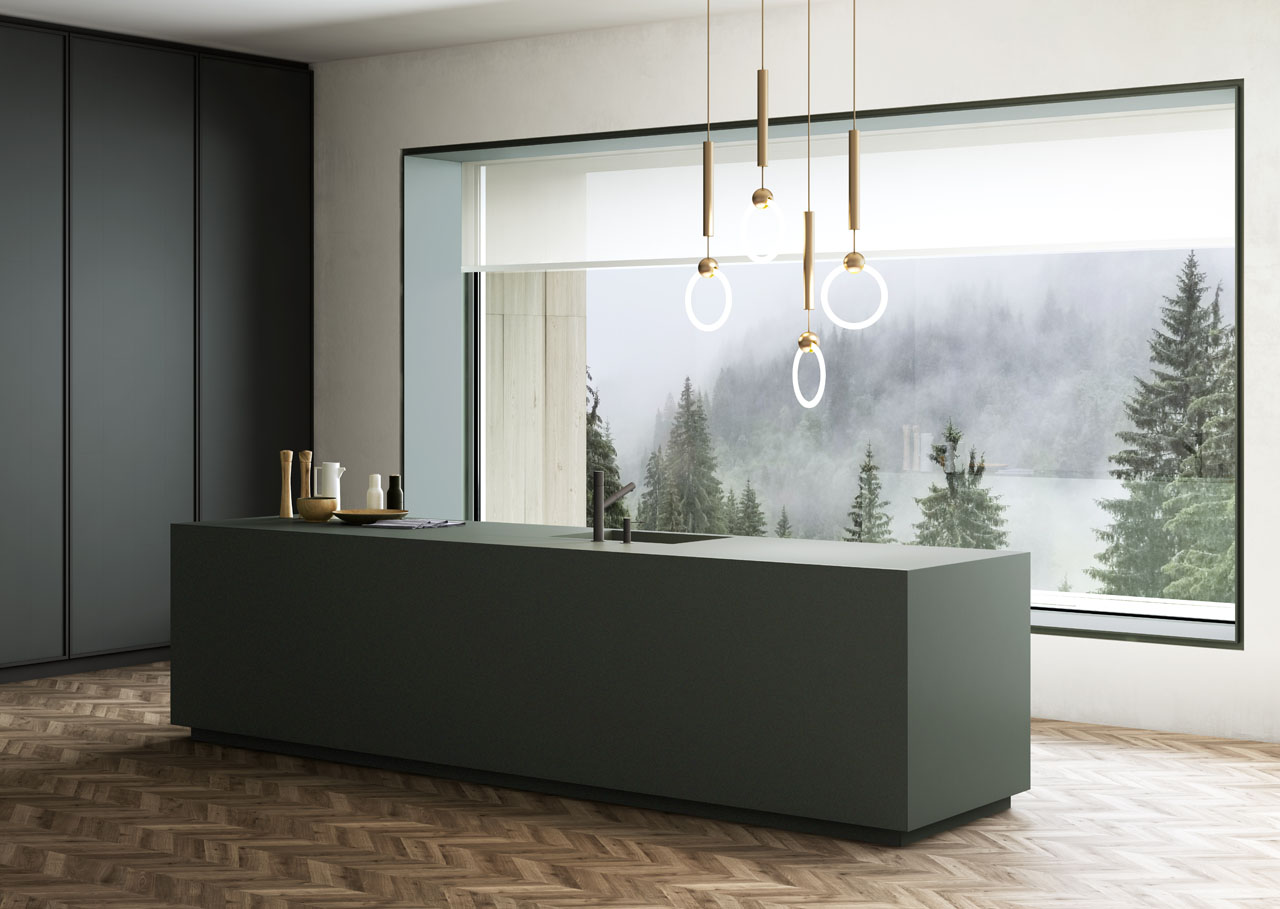 Sasea | Dekton Portfolio'20
Part of the Dekton Portfolio'20 series, Sasea is inspired by Sahel Limestone. Its cream and grey tones show off a design that is full of details and nuances. This colour is geared towards those who love classic styles and natural tones.